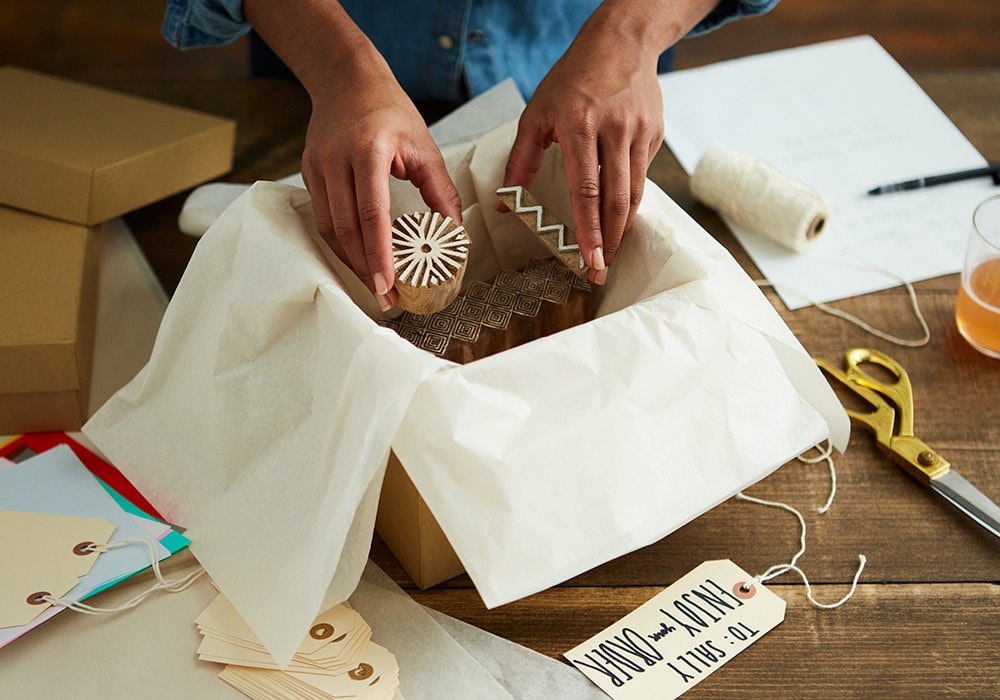 Craft supply shoppers come to Etsy and, soon, Etsy Studio, for the personal touch and the vast selection that they can't get in big box stores. But for shoppers buying craft supplies online, it can sometimes be challenging to judge the size and color of a supply, and to determine whether it would work for their projects. As a craft supply seller, because you're not selling a finished product, you may receive questions not only about your products, but also about how your products will work in your customers' own creative projects. How well you answer them can often determine whether or not you make the sale.
Read on for tips on how to provide the kind of customer service that helps shoppers unleash their creativity — and keeps customers returning to your shop.
Anticipate questions
Craft supply sellers often receive a lot of customer questions. Treat these questions as clues about areas of your shop that might need more clarity. By providing answers to commonly asked questions in your shop policies and clearing up confusion in your listings, you'll cut down on back-and-forth communications and give shoppers the information they need to buy your items.
Having clear policies and listing descriptions will save you time. It's also important to respond quickly to customers who still have questions to increase the likelihood that they'll purchase from your shop. Pro tip: use Saved Snippets to create reusable Conversations based on your common interactions with customers.
Educate your customer
Shoppers often search for craft supplies to find inspiration or direction for a project. Instead of assuming that customers are well versed on the materials they need for their latest creative endeavor, help them by providing basic information and details about each item, as well as guidance about what kind of projects it may be appropriate for.
In her Etsy shop Studio MME, Megan Eckman sells DIY embroidery kits based on her illustrations. Her target customers are people who want to make things themselves but aren't quite sure how. Megan sees her role as helping those people feel creative and confident by giving them easy-to-master projects that allow them to be artistic within the comfort of guidelines.
Megan always considers the feelings of beginners and the fears they may experience when starting a new craft. "I engineer everything from a non-craft person's point of view," she says. She provides detailed information about her kits in her listing descriptions, where she includes skill level, what's included in each kit, how it's packaged, and a description of the project. She also provides instructional videos on her website to guide people through each stitch type, and links to the videos in the printed materials she encloses with each kit. "I've really taken cues from the customer in terms of how much information is too much," says Megan, "and I've learned there is there is no such as too much information." Megan has seen a decrease in the number of questions she receives from customers since making the videos available. Whether or not you sell DIY kits, providing links to instructional resources or educational content can be helpful to your customers.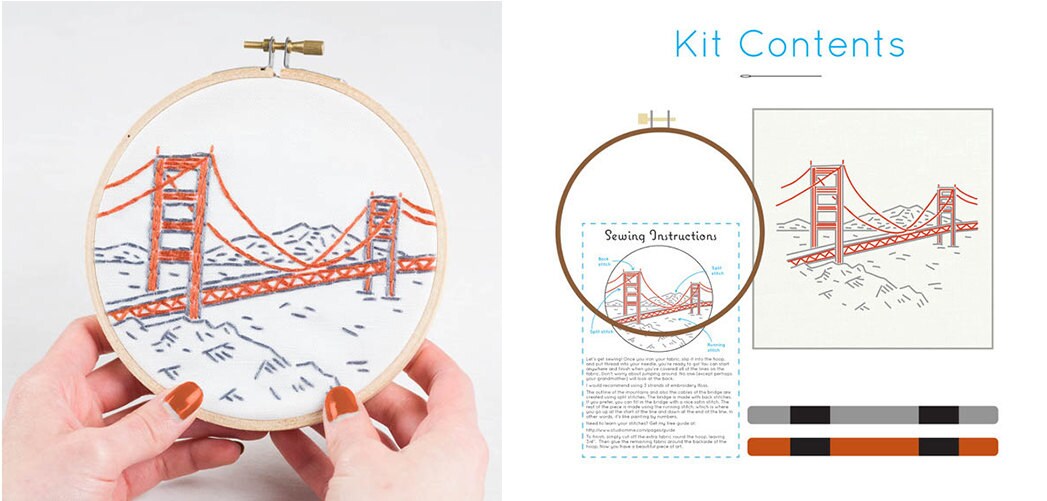 Many people who start selling craft supplies are artists or crafters themselves. Using your experience and expertise can help you connect with and best serve your customers. It's also good for business. Ken and Deb Daywalt of Oakhill Silver Supplies were jewelers for over two decades before opening their jewelry supply business on Etsy in 2010. They started their shop with a deep knowledge of the artform and an understanding of what jewelers look for in supplies. Able to put themselves in their customers' shoes, they pride themselves on offering top-notch customer service that includes speedy shipping, beautifully packaged items, and even assistance with shoppers' projects. In the rare case when they don't know the answer to a customer's question, they will research it until they can answer with confidence. Their experience — and willingness to share it — sets them apart. "I don't know how to call it quits on helping a person," says Deb. This attentiveness also keeps customers coming back. Return customers now account for about 80 percent of Oakhill Silver Supplies' sales.
Be flexible and understanding
When faced with complaints, it can help to imagine how you would feel if you were in the customer's place. Can you remember a time when you were frustrated while working on a creative project? Use this experience to demonstrate empathy for your customers. When it comes to returns, taking the "customer is always right" attitude may be difficult in the moment, but can pay off in the long term. "I apologize, even if it's not my fault," says Megan. While she doesn't need to use it often, Megan offers a lenient return policy, gladly issuing a refund if a customer is unhappy for any reason. Read 7 Strategies for Exceptional Customer Service for more tips.
Inspire creativity
Successful craft supply sellers provide more than just materials. They provide inspiration. Sellers like Ken, Deb, and Megan have built businesses that help customers unleash their own creativity. You can inspire craft supply shoppers in many ways: by showing examples of completed projects in your listing photographs, by sharing words of encouragement with your customers in your communication with shoppers, and by giving shoppers the critical information they need to confidently tackle their own projects using your supplies.
In Etsy Studio, your supplies will be highlighted in the context of inspiring DIY projects. Whether you're a maker yourself or passionate about supporting other people's creativity, keeping creativity at the core of your business can help you better serve your customers and, ultimately, keep them coming back.
How do you offer exemplary customer service in your craft supply business? Share in the comments below.