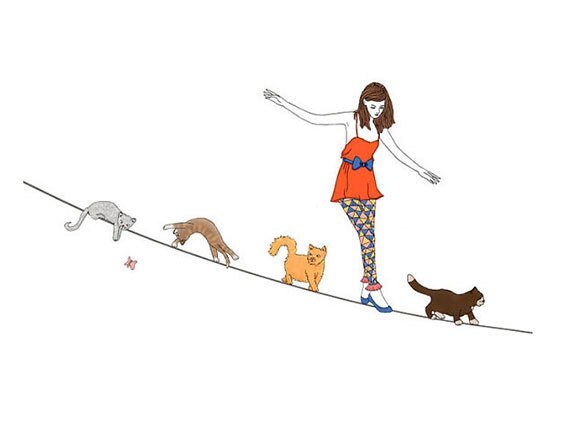 Strategy isn't just for war heroes and investment bankers. Many of Etsy's most successful sellers use strategy — defined in the dictionary as "the art of devising a plan" — to increase their sales. As Nancy Pelosi once said, "Organize, don't agonize."
Whether you're a brand-new or seasoned seller, it's never too early (or too late) to craft strategies to help your shop grow. Luckily for me, Seth Kushner of SethKushnerPrints allowed me to go behind the scenes of his brand-new shop to collaborate on critiquing and strategizing his next steps. Seth is a self-employed New York photographer who's freelanced for loads of publications ranging from Vibe to The New York Times Magazine. He's published two books, The Brooklynites and Leaping Tall Buildings: The Origins of American Comics, and he sells limited-edition prints of his photography in his Etsy shop.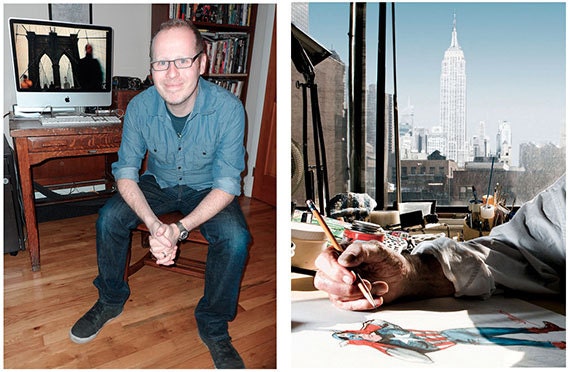 Are you ready to create your own shop strategy? Take a look at four strategies that Seth and I put to the test.
1. Identify Your Ideal Customer
Do you know who your ideal customer is?
Whether you want to attract trendsetting twentysomethings, busy moms, green thumbs, world travelers, or none of the above, you need to identify your core demographic. As you're producing products, think about your hopeful customers' characteristics, such as their age, the climate they live in, income level, and personal tastes. This information will inform your every move as you're setting up your shop and appealing to your target market.
In Seth's case, a number of his prints feature Star Wars action figures and iconic comic-book creators, so he identifies his target audience as primarily males, ages 28–50, who earn disposable incomes and are fans of sci-fi and superheroes.
2. Create Your Unique Brand
What makes you interesting? What's your shop's overall visual aesthetic? If you had to summarize your products in two sentences or less, what would you say?
The answers to these questions will help you to form the essence of your brand, which marketing expert and Etsy seller Dixie Laite says is about providing a promise to your customer. "A brand is an expectation of experience," she says. "A brand is really just consistent perception, and when we talk about branding, we're talking about creating and crafting that perception."
In Seth's case, he decided to take a simple, "traditional artist" approach by naming his shop after himself. He's already built a reputation as a photographer, so he doesn't need to create a moniker to describe his brand. Seth's brand strategy is unique to him, and he's just beginning to develop it on Etsy; depending on your goals, you may want to create a clever shop name that captures the collective voice of your items. "I want my overall visual aesthetic to express eye-catching, high-quality, modern photography that's inspired by pop culture," Seth says.
If you haven't fleshed out your shop's brand, no worries. Brand development is a process that all companies and solopreneurs refine over time. A great way to get started with crafting your personal and shop brand is to tell your story in your About page — read How to Craft a Killer About Page for more tips.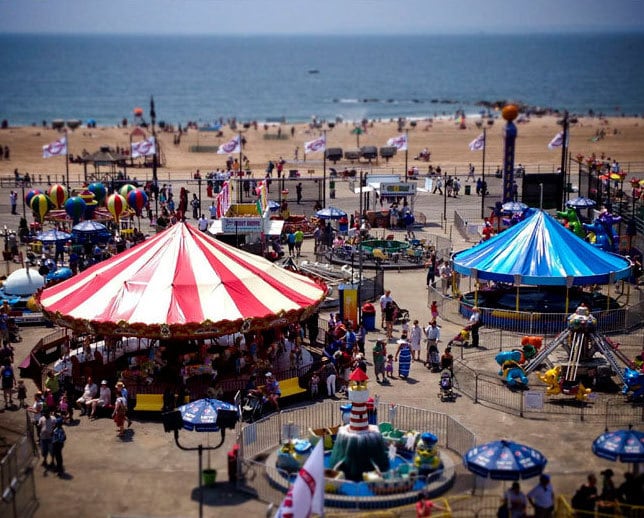 3. Check Out Your Competition
One of the easiest ways to figure out how you stack up against similar shops is to study them. Browse and search for shops selling similar products and take a good look at how they market themselves. Do all of their products fit into a cohesive brand? What do you like most about their shop? How much do their items cost? How many items have they sold since they opened? If they have high sales, click on their social media buttons to see how they're promoting themselves on Twitter, Facebook, etc.
Luckily for Seth, there aren't many photographers who specialize in sci-fi and superhero culture, but there are a number of photographers who sell prints of New York cityscapes and monuments, which Seth also sells. When he researched his competition, he found that he's pricing his New York prints at nearly double his competition, which might actually work to his advantage. "I think some shoppers associate higher price points with higher quality," Seth says, noting that he wants to experiment with different price points to see what sells.
Read A Simple Formula for Pricing Your Work.
4. Get Into the Art of Search
Nailing the art of being found on Etsy requires time, experimentation, and analysis of your Shop Stats to assess whether your listings are working.
Item titles are of utmost importance, and it's essential to use all 13 search tags because they represent the keywords that allow items to be searchable by potential customers. Make sure the title and tags are relevant and specific — it's better to describe an item's color, style, and physical attributes than it is to be broad, vague, or use cute adjectives.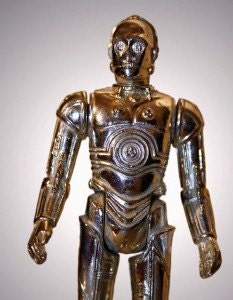 When I met with Seth, we discovered that he wasn't using all of his tags and that he may benefit from expanding his item titles. For example, he listed this photograph as simply "C3PO." Shoppers may be more likely to find the item if he alters the title to something like "Limited-Edition Close-up Photo of Vintage Star Wars C3PO 1977 Action Figure."
Read more tips about getting found in Search in the Seller Handbook.
With his clear understanding of his target audience, unique niche, and eagerness to improve his listings, Seth is off to a superhero start.
Those are just a handful of strategies to grow your shop. What smart and creative plans have worked for you? Share your ideas in comments.
Stop dreaming and start doing. Start your Etsy shop today.