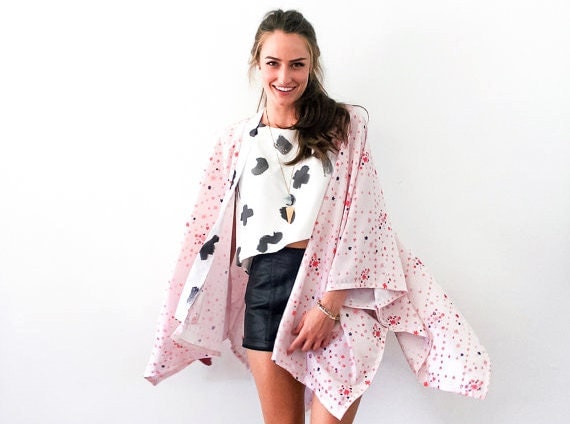 Fashion on Etsy comes in many forms, spanning the range from eco-friendly loungewear to bold runway-worthy looks. Whether looking for fashion-forward pieces or everyday staples, buyers flock to Etsy for special shopping experiences defined by unique items and a personal touch. As such, Etsy's people-centered marketplace provides a fertile testing ground for artists to take creative chances, and learn through valuable customer interactions.
Etsy is an ideal place for burgeoning clothing designers to experiment freely while building their fashion brands, but there are a few basic guidelines to keep in mind. In the spirit of fashion weeks happening around the world, we spoke with some of Etsy's seasoned and emerging fashion sellers to bring you tips for success. The advice is geared towards fashion sellers, but applies to shops offering other products as well.
1. Take Strong Photographs Using Models
Capture the results of all your hard work with great photography. The best way to demonstrate the fit and style of a garment is on a live model.  Zoe Miyori Fujii has been using models to show off her clothing, which is made from fabric printed with original watercolors, in photo shoots for her Los Angeles-based Etsy shop Zoe Miyori Fujii since it opened in 2013. Zoe has noticed a clear contrast in the success of items with photos that pop, over those that fall flat. "My items with better quality photos do way better," she explains. "Often this can relate to the energy of the model," Zoe points out. "A lot of times the model's energetic pose will attract more buyers," she adds. "A fun, striking image gets more views and shares."
If you're new to taking photos with models, start by photographing your products against clean, uncluttered backgrounds. Once you have mastered simple photos with models, try adding some additional styling and creative backgrounds to tell a visual story. Use each of your five photo spots in each product listing. It's okay to mix it up; just be sure your photos generally flow together in your shop to create one cohesive brand look.
Zoe recommends starting a photo shoot by taking some straightforward shots of the garment from the front, side and back. "Then, try to get that 'cover photo' that's going to draw the buyer in," she adds. If you do opt to use a model, note your model's measurements in your listing description, along with the size of the item they are wearing, to give your customer a reference for sizing and fit.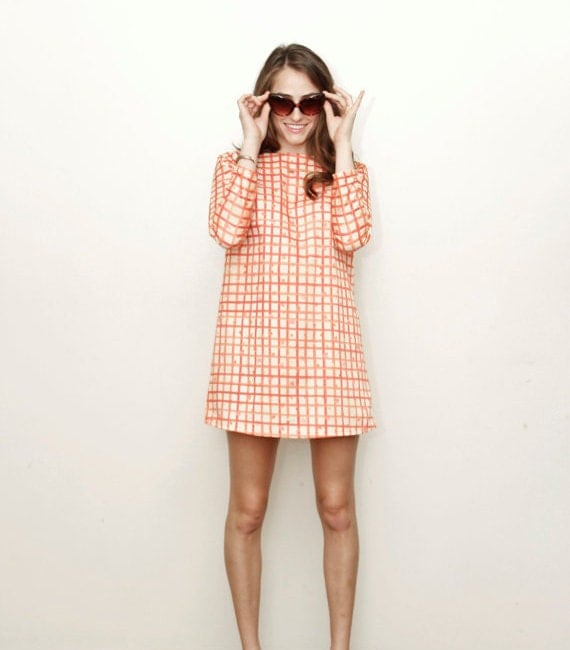 2. Create an Inviting and Cohesive Shopping Experience
Even if your brand exists solely on Etsy, it's worth thinking about how your Etsy shop would look and feel if it were a brick and mortar store. Spend some time thinking about the type of in-person shopping experiences you value. What's your favorite store to visit, and why? Try to build an equally inviting virtual experience for shoppers using shop visuals like your listing photos and logo, as well as your language and overall tone.
Michal Nir's Etsy shop, KERENVEMICHAL, is just one part of her larger fashion business. Michal had been running a brick-and-mortar boutique in Tel Aviv, Isreal for seven years before opening her Etsy shop in 2013. When she opened her shop, she set out to recreate the sleek, modern vibe of her storefront using a muted color palette, simple photography and streamlined graphics. "I approach my Etsy shop as a second branch of my physical shop," Michal says. "I'm trying to open a door to my world."
3. Be Clear in Your Item Descriptions and Policies
Online shoppers cannot try your items on, so it's important to give potential buyers all the details they need to make a purchasing decision in your product descriptions. This is especially true when it comes to sizing and fit. Lindsey DeVere of London-based shop Stylecamp has found this to be one of the biggest hurdles of selling her handmade retro-inspired clothing designs online. "Selling fashion on Etsy certainly has its challenges, mostly because the customer can't touch the fabrics or try things on for size," Lindsey explains. She's found a way around this by focusing on clarity within her listing descriptions and communications with customers. Lindsey also reserves two of her five photo spots for sizing and fit charts that convey important information while visually contributing to her shop's overall aesthetic.
When it comes to policies, consistency and clarity are key. Customers appreciate shop policies that are plainly stated and easy to understand. Developing firm policies you are comfortable standing by will also give you confidence when you're interacting with customers, whether you're processing an exchange for a different size, or setting a time limit for product returns.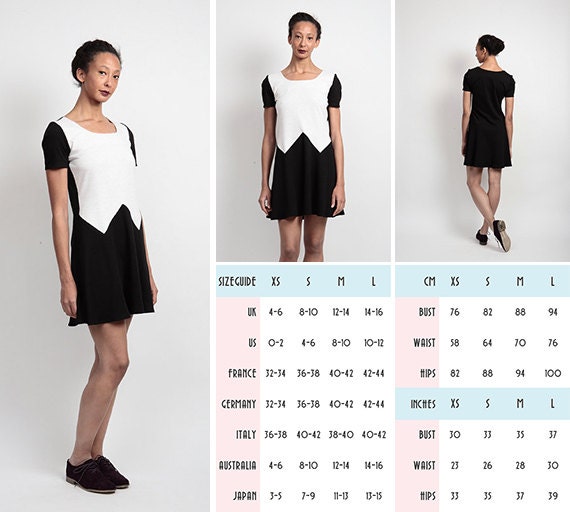 4. Consider Customers Around the World
Etsy exposes your products to potential buyers around the globe. Take advantage of this built-in international audience by keeping shoppers in various countries in mind throughout your shop. "I've been lucky enough to see my pieces sell across nearly every continent," says Lindsey. She didn't originally expect her products to have such a wide reach, but upon seeing the potential for international sales, she made it easy for global shoppers to purchase from her shop. In the sizing charts included in each listing (shown above), she features information specific to international shoppers. For Lindsey, the effort is well worth it. "From a humble workspace in London, it's rewarding to think people in far-flung places are wearing and enjoying a little piece of my hard work," Lindsey explains.
Keep in mind that standard sizes and measurements vary by country. Devote space in your listing descriptions to include sizing equivalents for different countries. If you sell your clothes in sizes XS through XL, for example, clearly state what those sizes translate to in specific countries. For example, your "Small" may be a 4-6 in the United States, but translate to a 40-42 in Italy. Consider including a chart for these equivalent sizes in your last product image spot. As for your products' measurements, list these in both metric and US standard systems, including both inches and centimeters. That way shoppers don't have to leave your shop to do their own research.
Finally, offering international shipping is key to expanding your brand's reach. Some buyers only view items on Etsy that ship to their home country. To make sure you appear in country-specific searches, be sure to set rates for every country you intend to ship to.  If you rely on customers reaching out to you to inquire about unlisted shipping rates, you may lose their interest. For more tips, read 3 Keys to Enticing International Shoppers.
Do you sell clothing on Etsy? Share your tips for making an impression in the world of Etsy fashion below.