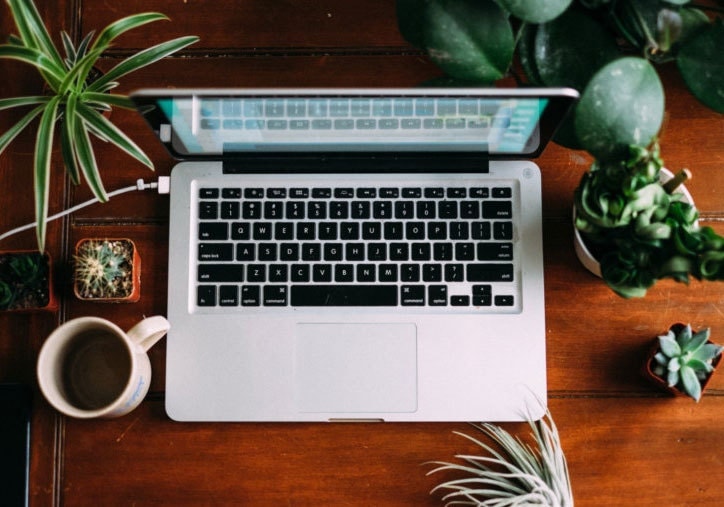 You have one chance to make a good first impression. Your shop home, the virtual storefront of your Etsy business, is where shoppers come to quickly determine what makes your brand and products unique and whether they can feel confident making a purchase from your shop.
Your shop home recently got a new look and new tools that you can use to highlight your brand's aesthetic — including a cover photo that lets you prominently feature your branding. To learn more about the new shop home, read Your Shop Home in a Brand New Design.
Read on for tips on how to use the new tools to make your shop look its best, to showcase your products and great customer service and give shoppers the confidence they need to make a purchase.
1. Customize How Your Products Appear
Your shop home brings all of your shop's content together in one place, so shoppers can easily browse your items, learn about your story and read your policies. You can use Etsy's tools to take greater control of how shoppers are introduced to your creative business and brand.
Use the Edit shop tool to customize and preview your shop, all from one page.
With the Edit shop tool on your shop's homepage, you can upload a cover photo and shop icon, fill out your About section and add simple, easy-to-read Shop Policies in one place — without leaving your shop homepage.
Use featured listings to put extra emphasis on four of your products.
More than four listings can be selected, but only the first four will be displayed. When a featured listing sells out, it's replaced with the next item on the list. From the Listings Manager, you can star listings and add them to the featured queue. You can feature your best sellers, new or seasonal items or any products you want to draw attention to.
Customize how your items appear to buyers when they visit your shop home using the rearrange your shop tool.
You can quickly shift the order of your items by dragging and dropping listings into place in the order you wish for them to appear. (This feature is also available in the Sell on Etsy app.) Shoppers will see items in this order when they visit your shop on a computer, the Etsy app or a mobile browser.
Show off everything your shop has to offer with more shop sections.
You can give shoppers a quick overview of all the products you have for sale with shop sections. You can now add up to 15 sections (five more than before). You can use shop sections to organize your inventory in the way that works best for your business, whether that's by type, recipient, price or something totally unique to you.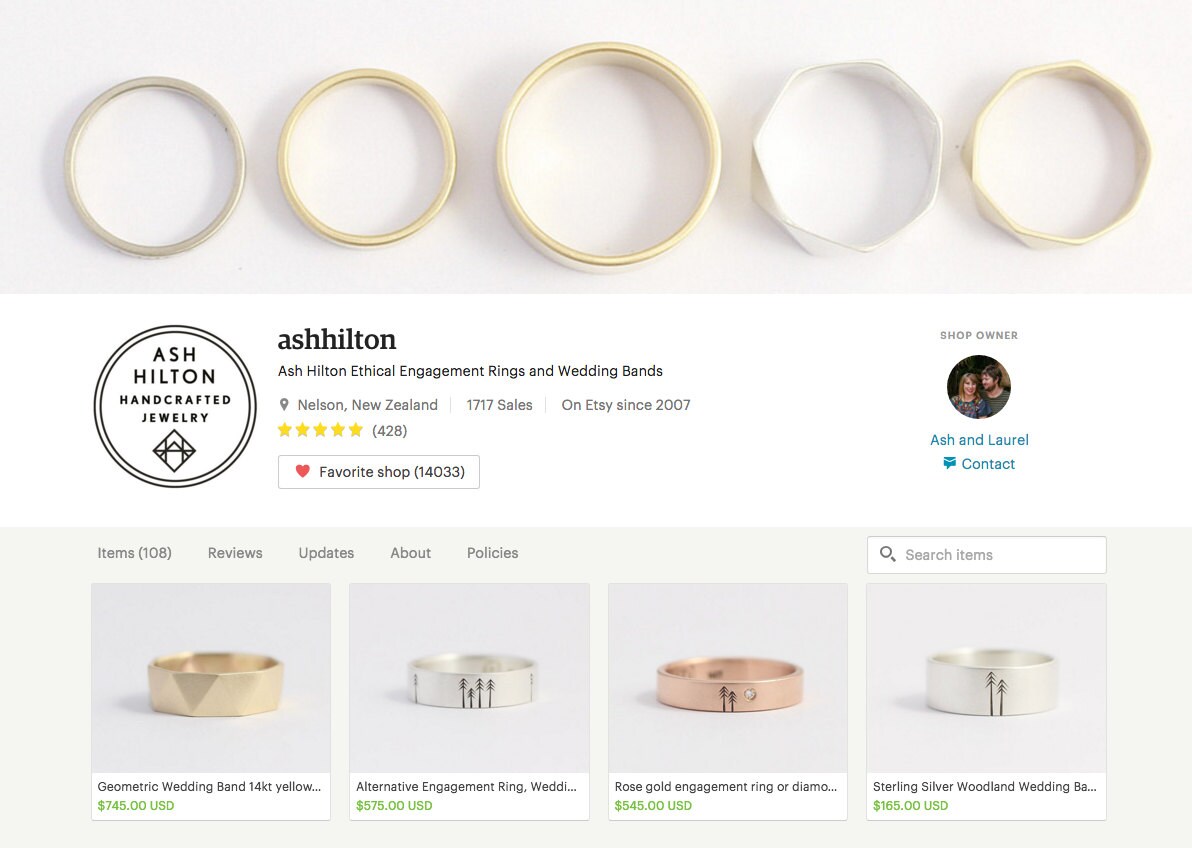 2. Put Your Brand in the Spotlight
Welcome customers to your shop with branded graphics and photography that emphasize your unique point of view. Customize your shop icon, cover photo and profile photo to show off your brand's aesthetic.
Represent your brand across Etsy with a shop icon.
Shoppers will see your shop icon on your shop's homepage, on your receipts and in other places across Etsy — including while shopping on mobile and in the Etsy app. Having a shop icon will help strengthen your brand identity by allowing you to differentiate your shop branding from your profile picture. Treat your shop icon like a logo for your brand with simple graphics and minimal text.
You can use your own imagery or create a new shop icon in minutes using Canva. Etsy recently partnered with Canva, which makes simple, free graphic design software that you can use to create branded assets. (Canva's tools are available to all sellers, but the site can only be viewed in English.) You can start with one of Canva's free templates, or upload one of your own images and add text. Customize the colors and fonts to match your brand. Many of Canva's templates are free, others cost $1. If you use Canva's shop icon tool, the image that's created will automatically be the correct size. Otherwise, upload your own 500 x 500 pixel image. Learn more about shop icon.
Set the tone for your shop with a cover photo.
You can welcome customers to your shop with an expansive cover photo that highlights your branding. (Your cover photo should be at least 1200 x 300 pixels; the ideal size is 3360 pixels x 840 pixels.) Once you upload a large enough image, you can use the cover photo cropper to make it perfect. You can use Canva's cover photo tool to add text to your existing imagery or create a new cover photo.
If you'd prefer a more minimal branding experience, you can choose the "icon-only" option. This option highlights your shop icon as the primary branding for your shop home, and raises your featured listings to a higher spot on the page.
Read The Ultimate Guide to Telling Your Shop's Visual Story to get more branding tips.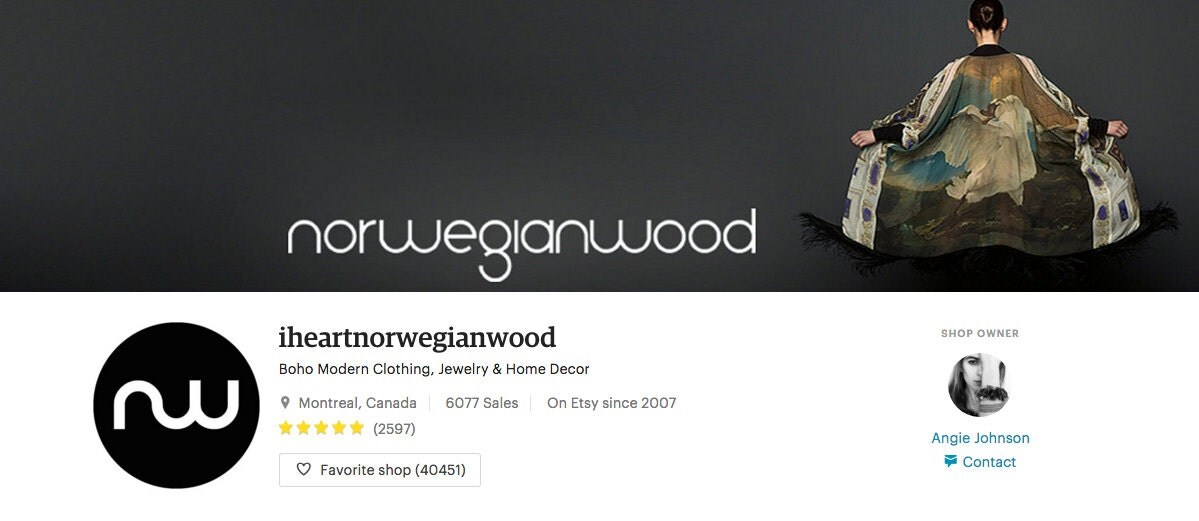 3. Share Your Shop's Story
Give shoppers a peek behind the scenes of your shop using your About section. Sharing your shop's story with buyers gives them a window into your process and what makes your business special. It helps build trust with customers that they are buying from a real person.
Tell your story in your own words.
Your shop story allows you to tell buyers about what inspires you, how your products are made or the reason you started an Etsy shop. Upload up to five photos that show your workspace, creative process or items in your shop, to give your story some color.
Add even more personality with a shop video.
Adding a short video to your About section can give shoppers a more intimate view of your items. You can use the Sell on Etsy app to make one with your smartphone. Learn more about shop video.
Give your shop a personal touch with a shop owner photo.
Shoppers come to Etsy to buy from real people. Your profile photo lets them see who they are purchasing from and gives them more confidence to make a purchase. Your profile picture should be a photo of yourself, such as a close-up or headshot. This picture appears as the "Shop Owner" photo on your shop's home page and in Conversation threads. If you have more than one person who helps run your shop, add their photos to the shop members section of your About.
To get more tips on how to tell your story, read How to Craft a Killer About Section, Photo Ideas for Your Shop's About Section and How to Make a Shop Video With Your Smartphone.
4. Set Clear Policies
Writing clear policies can give shoppers confidence and help set expectations upfront — meaning fewer Conversations for you and happier customers. The new shop home now includes five prompts that make it easy for you to create detailed shop policies without having to start from scratch.
Add processing times and estimated shipping times.
Help buyers estimate how long an item might take to arrive to their destination. This section also highlights important information for buyers to consider, like customs and duties policies. Remember to add any shipping upgrades you offer.
Let shoppers know whether you accept returns and exchanges.
Highlight important information around returns and exchanges (if you accept them, how long the buyer has to contact you about a return or exchange, how long the buyer has to send the item back, etc.). You can also set expectations with buyers early on, so they know what is or is not accepted.
Tell shoppers how you're using their info.
Let buyers know how you'll use their information, and that you respect their private information. Remember that Etsy prohibits the use of buyer information for unsolicited messages. (Read Etsy's Privacy Policy for more information.)
Answer frequently asked questions.
The FAQ sections give you the space to answer common questions about your shop and products, like how to take care of an item or what you require for custom orders. You can add up to 10 question in this section.
Add essential details for shoppers in the European Union.
This section lets you share specific information about yourself and your shop with your European buyers, like name, business address and VAT number (when applicable). EU buyer protection laws require sellers to display this information if you sell to customers in Europe. Only buyers in Europe will see what you fill out here.
Read 6 Ways to Build Buyer Trust for more advice on inspiring confidence in shoppers.
How are you making the most of your new shop home? Share your tips in the comments below.
If you have questions about the new shop home and how it can help you tell your brand story and build buyer confidence, post them on our Etsy Success Facebook page. On April 4, two of Etsy's product managers, Sonia Kedzierski and Dilani Kahawala, will sit down with Heather Jassy, vice president of community, as part of our ongoing Fireside Chat video series. They'll be talking about the changes to shop home and answering your questions.