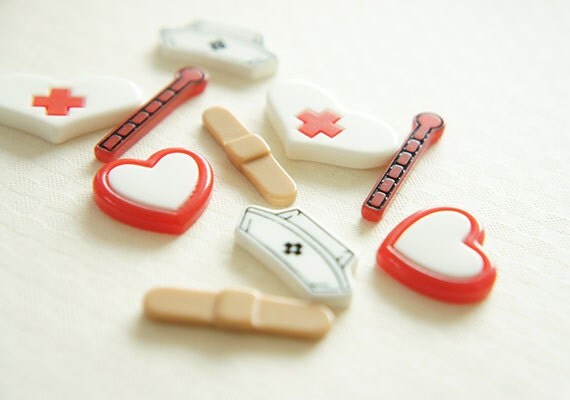 Finding the right health care coverage to meet your needs can be daunting, especially when considering what's best for your growing small business. Under the Affordable Care Act (ACA) starting in January 2014, most individuals in the US must either have basic health insurance coverage (known as minimum essential coverage) for each month, qualify for an exemption or make an individual shared responsibility payment when filing a federal income tax return. With the March 31 deadline for open enrollment in the Individual Health Insurance Marketplace fast approaching, we recently held a Forums chat with the Small Business Administration (SBA) to find out more about how sellers can benefit from this year's changes. If you're a US seller curious about the ACA, read on to learn more about choosing the health care plan that's best for you, with info on tax credits for self-employed small business owners and can't-miss deadlines.
How will the Affordable Care Act impact me if I decide to quit my day job to run my business full-time, losing my employer-sponsored health coverage as a result? What are my options for coverage, and when do I have to decide on a plan?
If you are self-employed with no employees, you may qualify for lower costs on health care coverage when you purchase through the new Health Insurance Marketplace. When you apply for Marketplace coverage, you'll find out whether you qualify for lower costs on your monthly premiums and out-of-pocket costs on private health insurance. Self-employed individuals and other consumers can purchase private insurance coverage, choosing  from a range of options. And, depending on income and residency, potentially qualify for additional subsidies like Medicaid or tax credits. Ready to get started? Select your state to start enrolling.
The 2014 open enrollment period for individuals and families in the Marketplace, which includes sole proprietors with no employees, ends on March 31, 2014. The exception to signing up for coverage after March 31st is if you have a qualifying life event that provides you with a special enrollment period, such as marriage, divorce, birth or adoption of a child or loss of a job. If you currently have health insurance through your employer and then resign from your job to run your business solo, it likely constitutes a qualifying life event. To get more information about which income levels qualify for lower costs, visit Healthcare.gov.
Are there any benefits for small-business owners looking to provide insurance for their employee?
With the new Health Insurance Marketplaces (also referred to as Exchanges) open, small business owners have more options than ever to find affordable health coverage. The Small Business Health Care Tax Credit is intended to make it more affordable for small businesses to offer health care coverage to employees, and currently helps qualifying small businesses offset the cost of insurance by up to 35%. Starting in 2014, this tax credit increased to 50% and is available to qualified small businesses who obtain coverage for their employees through the small employer side of the new Marketplace known as SHOP (Small Business Health Options Program).
Open enrollment for small employers is year-round. So, if you have employees and want to purchase insurance for them through your company you are able to sign up throughout the year.
If I'm using last year's income to estimate this year's income when enrolling in coverage, what do I need to be aware of?
Using last year's income to estimate this year's income is a method that a lot of sole proprietors use when inputting their information to enroll in health care coverage under the Affordable Care Act. The amount of income is used to calculate what cost-sharing amounts you are entitled to put towards your monthly premiums. At the end of the tax year, when you know how much your actual income was for the year, the IRS will reconcile your estimated income with your actual income to determine if the cost sharing or other subsidies was too much or too little. If you earned more than what you estimated at the time of enrollment, you may end up having to return some of the advanced payments. However, if you earned less than what you estimated, you may qualify for a premium tax credit for the difference.
How do tax credits work for those paying for their own insurance?
If your income falls within certain ranges, you'll generally qualify for a premium tax credit when you purchase coverage through the Health Insurance Marketplace. For example, if your income is between $11,670 and $46,680 for individuals or between  $15,730 and $62,920 for a family of two, you'd generally be eligible for the tax credit. The lower your income is within these ranges, the bigger your credit. You can use the health care savings chart to see if you qualify for lower costs on premiums and out-of-pocket costs for private health insurance or for low-cost health care through Medicaid.
You can also visit Healthcare.gov to learn more about lower costs on monthly premiums based on your income, lower out-of-pocket costs based on your income and to learn more about the premium tax credit from the Internal Revenue Service.  If you still have questions, contact the health care hotline directly by calling 1-800-318-2596 or TTY at 1-855-889-4325, available 24 hours a day, 7 days a week.
What if I don't qualify for subsidies based on my income, or my home state didn't expand Medicaid?
If your income is too high to qualify for lower costs, don't panic — there are four ways you can buy a health plan: directly from an insurance company, through an agent or broker, from an online health insurance seller or through the Health Insurance Marketplace. If your state did not expand Medicaid or you don't qualify for Medicaid under your state's current rules, learn about how you can get low-cost health care at a Community Health Center near you. If you live in a state that chose not to expand Medicaid, but if it had decided to expand Medicaid you would have qualified for coverage under the expansion, you will qualify for an exemption from the Individual Shared Responsibility rules. This exemption will also allow you to purchase a catastrophic plan on the Individual Marketplace.
Still have questions?
The SBA has teamed up with Small Business Majority and the U.S. Department of Health and Human Services to offer a free, weekly webinar series where small business owners can learn more about the Affordable Care Act and what it means for their business and employees.
Topics covered include:
Small business tax credits: who's eligible for them and how to claim them
Marketplace updates
Shared responsibility
Cost containment
Tools and resources available for small businesses interested in learning more about the law
These weekly webinars are offered every Thursday at 2 p.m. EST with a Q & A following each session. Sign up for the latest webinar dates.
No matter where you call home, we'd love to hear your insights for meeting your health care needs and keeping you and your business protected. Share your ideas in the comments.