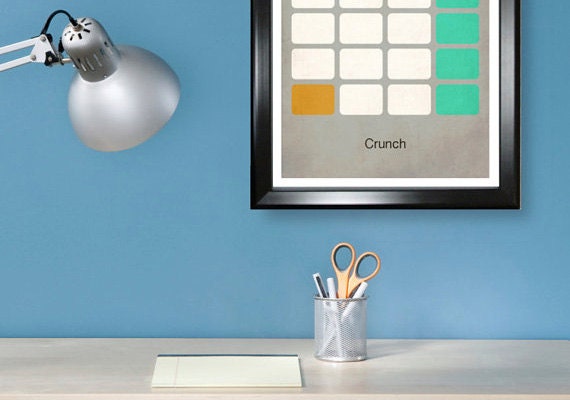 When Kyle Hill and his wife, Morgann Hill, founded Bragging Bags in 2009, their Etsy shop was more of a hobby than a business. As orders for their handcrafted, rustic chic wedding decorations poured in during the next year, they realized they had to get serious about their finances. Their first step was to separate their personal and business funds by creating a dedicated bank account for the company, which is based in Oceanside, California. Next, Kyle, who had given himself a crash course in bookkeeping when he founded a company with his father at age 16, started tracking expenses. "We wanted to make sure our hobby wasn't costing us money," he recalls.
Kyle's prior experience running a small business taught him the importance of managing the books. But, if you're like many Etsy shop owners, you might be more focused on crafting your products, managing inventory and marketing your store than poring over spreadsheets. You might even view bookkeeping as an onerous task to be avoided. But managing your shop's financials doesn't have to be painful or time-consuming. With that in mind, here are five simple ways to get your books in shape — and keep them that way.
1. Educate Yourself
One of the biggest mistakes entrepreneurs make is not learning how to read and interpret their financial statements, according to Jim Chamberlain, a management counselor and financial expert with SCORE, a non-profit organization that provides counseling services to small businesses. "You may be skilled at things like operations and marketing, but you also need to take the time to educate yourself about your finances," Chamberlain says. His recommendation? Take an accounting 101 class at your local community college, learn more about bookkeeping online or even ask your accountant to spend an hour giving you some tips over a cup of coffee.
2. Find the Right Software
Look for bookkeeping software that integrates well with your shop. When Bragging Bags was starting out, Kyle Hill began using a program that was not optimized for running an Etsy shop. As a result, he spent a lot of time manually entering numbers, including fees for each transaction. "When tax season came, I hated inputting all that information," he says. After trying to make the software work for about a year, he did some online research and found several bookkeeping programs tailored for use with Etsy. He eventually chose Outright, which automatically imports transaction fees and other shop information. The software has made bookkeeping a lot easier, Kyle says, but you can't just set it and forget it. Kyle checks his account weekly to make sure his shop information is being imported and categorized correctly. Keep in mind that your Etsy Shop Dashboard also provides a summary of important stats, including orders and revenue. With Etsy Payments, you can also get up to speed on your current balance and any upcoming deposits.
3. Avoid Spreadsheet Overload
To avoid getting overwhelmed by the numbers, keep your spreadsheets short and sweet. For example, Chamberlain says, instead of printing out a three or four page Profit and Loss statement (a financial statement that summarizes the revenues, costs and expenses incurred by your business during a specific period of time), keep it to one page that starts with your shop sales at the top and ends with your net income. The page should feature information on other key categories, including operating expenses, with more granular information appearing on separate spreadsheets. "Otherwise, you might never read it," Chamberlain says.
4. Pay Attention to Cash Flow
Did you know that your shop could go bust even as business is booming? Luckily for Etsy shop owners, customers pay upfront for products, which eliminates a lot of cash flow headaches. But, you can still face a cash crunch. When you first start out, it's easy to keep track of sales and expenses. As your business grow, you'll likely begin to spend more on overhead costs, including materials, which left unmonitored could lead to bankruptcy. To prevent that from happening, Chamberlain recommends printing and analyzing your shop's cash flow statement from your bookkeeping software each month. As the name suggests, the statement will provide a picture of the cash flowing in and out of your business. Among other things, it will help you determine the short-time viability of your company and identify any red flags, such as a steep increase in inventory, that could signal a potential problem.
5. Make It a Habit
Set aside time on your calendar to look over your books on a regular basis. Kyle checks his financials every night to see if Bragging Bags, which has made more than 46,000 sales in the past five years, is turning a profit. Though he's in charge of managing the books, he and his wife and co-founder, Morgann, go over them together each week to make sure the numbers match up with what's going on in their Etsy shop. For instance, Morgann, who sets the shop's shipping prices, checks the books to make sure customers are being charged the right amount. If you're just starting out, Chamberlain suggests spending an hour each month analyzing your balance sheet, income statement, profit and loss statement and cash flow statement. Some must-do's: Compare that month's sales with your shop's past performance, look at your expenses to make sure you're sticking to your budget and see how the cash is flowing.
How do you make bookkeeping manageable? Share your tips for other Etsy sellers in the comments below.