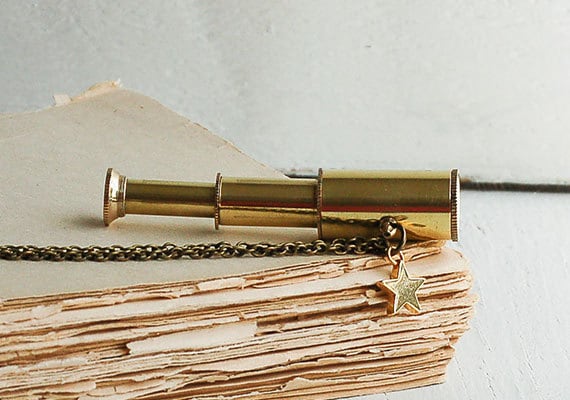 When it comes to increasing traffic to your shop, it's no secret that search engine optimization (SEO) is key. While there are many elements of SEO that contribute to cultivating a search-friendly shop, inbound links are a great first step for shop owners hoping to make their listings more visible to browsers across the World Wide Web. Inbound links, also called backlinks by content-marketing aficionados, account for any incoming links directing people to a specific website or webpage.
So why are inbound links important? Search engines like Google don't just look at the placement of keywords; they also consider how interesting and engaging your Etsy listings and shop appear to be, based on their presence on the Internet as a whole. The more relevant and influential inbound links you have floating around the Net, the higher up you'll land in a search result. Read on for five strategies to jumpstart your inbound link exposure.
1. Be your own best publicist.
As a rule, you should regularly share links to your new item listings across your social media channels and blog, if you have one. Strive to always include a bit of interesting context when sharing your new item listing as well to increase interest and potential for re-sharing from followers. One caveat to keep in mind: If you're listing more than a few items a day, you don't need to share every single item at once — it doesn't pay to drive your followers crazy with excessive self promotion!
To boost SEO and further facilitate a shopper's browsing experience, you can also link to related items or shop sections within your item descriptions. Copy the related item's URL, and update the other listing's description with that URL and a line that says something like, "If you love this style, you might want to check out this new similar necklace: [insert URL here] .
2. Utilize your cyber connections.
Think about whether any of your close friends and family members have blogs or other social media accounts that might be good places to promote your shop. Odds are a number of them have a substantial web presence. Try reaching out to your network and asking them to plug your shop, or do a promotion swap, in which you take turns promoting one anothers links.
3. Team up.
Etsy Teams a great way to build your on (and off) line community, and can also be an invaluable resource for increasing your shop's exposure. If you're already on an Etsy Team, think about how you can promote one another in a way that's true to the intention of the team. You might consider creating an inspiring blog post about a different team member each week, and sharing that feature with them for cross promotion. If you're still looking for a team that fits your needs, check out How to Find Teams to Grow Your Etsy Shop.
4. Make a statement.
Have you ever noticed a quirky or amazing Etsy item become viral (a.k.a. a popular Internet phenomenon)? Odds are there's something you've wanted to create (or have already created, but haven't yet listed in your shop), but you haven't because you thought, "It's too much. No one will buy it." Whether "too much" means too wild, too bright, too weird, too expensive, too large, I would say, just go for it! Even if that item doesn't fly out of your shop, it may bring in a ton of visitors who are just curious about this amazing item. I know the first thing I do when I find something completely out-of-the-ordinary is share it with my Internet friends, and this creates inbound links to that interesting item.
5. Volunteer as a guest blogger.
Have a favorite blog? Contact the blogger and ask them if they need a hand. Have a few ideas about guest posts for their blog to suggest (bonus points if you write part of the article and share that with them). This post should not necessarily be about you or your work, it can also cover something else on which you are an expert or have an interesting opinion. In return for this free content you're providing, ask for the blogger to include a short bio about you in your post and link back to your Etsy shop. Think about SEO when you write your guest post and any of your own blog posts, too — inbound links are always a good idea! For more ideas, read How to Win the Hearts of Bloggers.
How do you spread the word about your shop? Share your ideas in the comments.