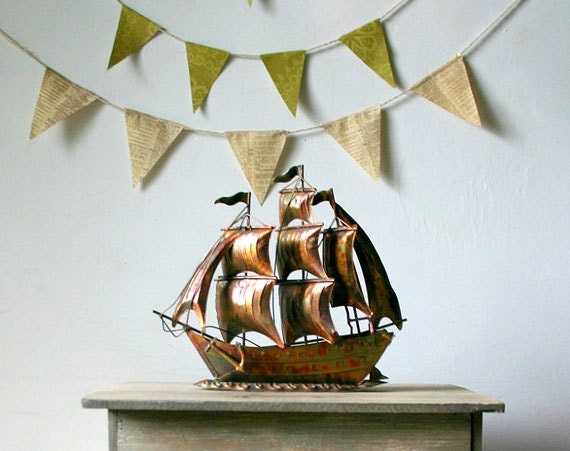 You made a sale on Etsy, now what? This post will help you fulfill that first order smoothly, setting you up for a successful future!
Shipping Policies
Let's take a step back. To keep customers from too much pacing and frustration, it's important to manage their expectations. Your Shipping Polices, a subsection of your Shop Policies, let shoppers know when and how you ship the items in your shop. Writing clear, coherent policies that detail your shipping process can increase the confidence of a potential buyer. Let them know they can be on the lookout for an email when the item ships and whether or not it will include tracking information.
Payment
So you've made your first sale. When you sell an item, you are sent a sales notification email containing all the pertinent information for the sale (item, buyer, payment method, etc.). This notification is sent to the email address on file in Your Account & Settings. The transaction information will also show up in Your Shop & Sold Orders.
The first step is to make sure you have received payment. If your buyer has paid via PayPal, check your PayPal account. If you don't see a payment, you may not have set up your PayPal account correctly. Here's how to fix that.
Package It Up
As an Etsy buyer, I always look forward to receiving the mail. Creative packaging, handwritten thank you notes, and exceptional goods are just a few of the many reasons we wait in front of our mailboxes.
Tip: In your thank you note, request feedback from your buyer. Here's one way to word this: "If you have any questions about this item feel free to email me. I would also be honored if you took a minute to give me feedback on Etsy!"
Communication Is Key
Don't keep buyers guessing. By using the Shipping Notifications tool, you can keep an open line of communication with your customers. Let them know when you ship their package and provide tracking information if available. Notifying buyers of ship times will help set their expectations and reduce the amount of post-purchase convos.
Add a Note
With Shipping Notifications, you can let buyers know that their purchase is on its way.
When you mark an order as shipped, you'll see a button to add a Shipping Notification. The Shipping Notification, which includes a note to your buyer and tracking information, is an email that alerts your buyer that the item has shipped. If you add a USPS, FedEx, UPS, or DHL tracking number, we will also include a link to track the package at the the shipping provider's website.
You can also add a note to your buyer. This little note provides some big opportunities. Consider the following:
Reward repeat purchases. Create and offer a coupon code to encourage buyers to come back for future purchases.
Ask for feedback. If you'd like to hear about the experience your buyer had, ask them to leave feedback when they receive the item.
Say thanks. One special aspect of buying on Etsy is the personal connection you have with each and every purchase. A simple thank you goes a long way, so don't be afraid to say it.
Stay in touch. Advocate that your buyers stay in touch by following your shop activities through your newsletter, blog, Twitter or Facebook page.
Contact information. Let your buyer know how they should contact you if they have a question.