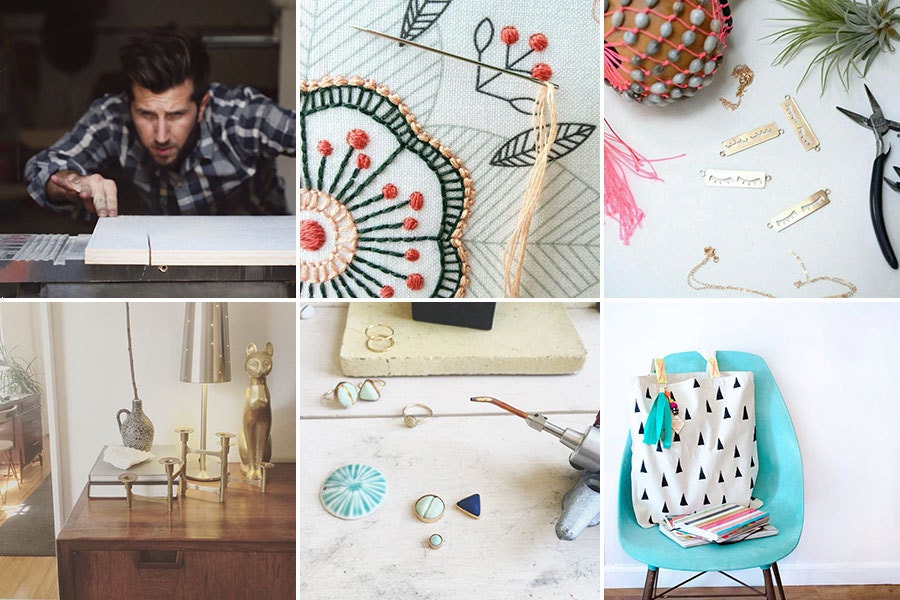 Social media is an important tool in a shop owner's toolbox. It's free marketing with the potential for broad reach. With the launch of Shop Updates in the Sell on Etsy app, it's easier to share social content on all your networks without ever leaving the app.
Shop Updates is a feature of the Sell on Etsy app for iOS and Android that allows you to upload and share photos of your products and process.The photos you share can be used to show your creative process, highlight new items in your shop or to show buyers different ways that an item in your shop might be used, worn or displayed. Once you upload a photo, you can tag it with a listing in your shop and add a caption. When a buyer sees this, they can click on the price tag to go to the listing page and purchase the item. Buyers will see these updates in the Etsy app (if they've Favorited, followed or purchased an item from your shop). These updates also appear in a new section on your Shop Home when you click on "Shop Updates" under "About". You can also share the image on your brand's social channels, including Facebook and Twitter, directly from the Etsy app.
Read on for tips on how make the most of your Shop Updates, including how to create intriguing content and how to increase your reach. For specific instructions on using the new tool, check out this Seller Handbook article.
1. Share something unique.
People come to Etsy to buy from creative people. Shop Updates allow you to tell a visual story about yourself and your shop that you can share with your followers on Etsy and on social media. Photos of your workspace, products that you're working on, or examples of how your products might be used create a personal connection between you and your followers. Stephanie DuPont of vintage shop Glittery Moon Vintage in Miami, Florida, tries to think like a customer would when she's creating her Shop Updates. "I think of what the customer might use my pieces for and how I would use the piece if I purchased it for myself," Stephanie says. "It gives you an opportunity to show your items in different settings, in ways that you wouldn't do with listing photos." Shop Updates appear in a feed that is accessible from your Shop Home page, and Stephanie takes advantage of this to create a visual shopping experience for her buyers. "Shop Updates feel like having a catalog," she says. "I love seeing the actual pieces set up in ways that customers might use them." (Read How to Market Your Shop with Instagram for more photography tips and techniques you can use when creating Shop Updates.)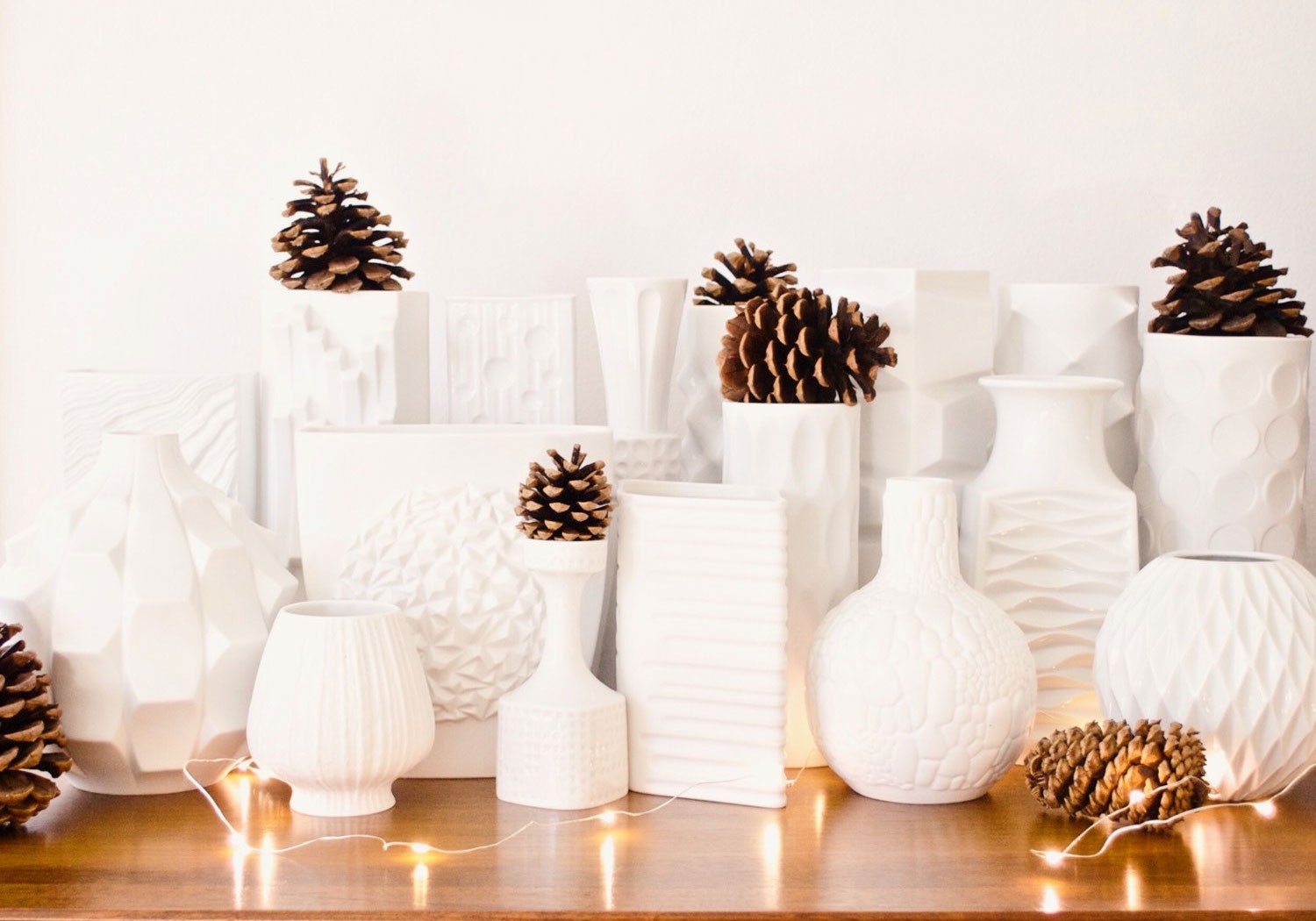 2. Appeal to new customers.
Because Shop Updates appear on social media and in the Etsy app for buyers, it's possible that a buyer might see your shop for the first time through a Shop Update. Try to look at your photos from that perspective. If someone who has never visited your shop comes across one of your updates, is it immediately clear what they're seeing? Is it compelling enough for them to want to see more? For example, a photo of a work in-progress might work well on Etsy, but someone who sees your update on social media might need more context via a caption. Shop Updates are a window into your brand, so make sure you are telling your story. When considering what to post, Stephanie offers this advice: "Do a lot of research, be inspired by some of the trends that are going on, and use that to create your own style."
3. Don't forget mobile.
On Etsy, more than 50 percent of traffic comes from a mobile device. Consider the different display sizes of the devices that someone might use to view your Shop Update. Are your images compelling on both big and small screens? Test your updates by previewing them on Facebook or Pinterest before you post them. Just tap the channel you want to share your update to see how your text and image will look. (Read Is Your Shop Optimized for Mobile? for more tips on tailoring content for smaller screens.)
4. Time it right.
Shopper behavior often varies based on time of day. Market research suggests that a lot of online shopping occurs in the evening. "Use Twitter Analytics or Facebook Insights to find out where your followers and fans are located," says Jessica Ulrich, a Social Media Manager at Etsy. Try posting at times when your target audience is most likely to be active on social media — and when there's less noise in their feeds. "A recent analysis of more than 1.5 million Facebook posts from brands found that 12 p.m. to 1 p.m. ET US is the most popular time to post," says Jessica. "Try sharing your posts on Facebook when there's less competition in the News Feed." That said, your audience is unique to you and your shop. Use your social stats to determine the most optimal time for your audience and to discover which posts resonate the most with your followers.
5. Listen to your followers.
Social media is an important marketing tool that creates an intimate connection between you and your followers. It is unique opportunity to interact directly with your customers and to get direct feedback. How are your followers in engaging with your posts? Ask them what they'd like to see more of. (Read 5 Ways to Market Your Shop on Twitter to learn more about social media marketing.)
What kinds of images do you share with your followers? Let us know in the comments below.