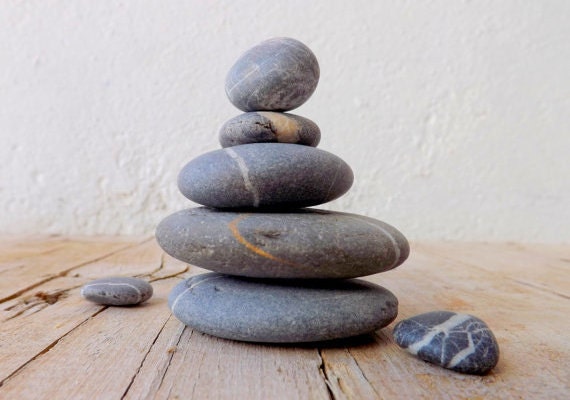 I started Little Hill Jewelry on Etsy in 2012 to sell the jewelry I'd made while recovering from knee surgery. You might think growing up the daughter of an accountant would have given me an advantage come tax season – but it didn't. That first year, I was unprepared as the April 15 deadline loomed and ended up spending lots of time scrambling to find the information I needed.
My experience probably sounds familiar. For many people, tax time is filled with fear, anxiety and even dread. After my first tax season debacle, I decided to change my ways and make tax prep a priority throughout the year. Now, I'm much more organized and less stressed when the April filing deadline approaches.
It may be too late to make this tax season more serene, but it's the perfect time to start preparing for next year. If you expect to owe $1,000 or more when you file your return, you are required to pay quarterly estimated taxes for your business, which makes being organized year round even more crucial. Here are some tips to get the ball rolling. Though the advice is based on my experience with US taxes, much of it could apply to international Etsy sellers as well.
1. Ditch the shoebox.
Being organized is the best defense against tax-time troubles. An easy place to start is by sorting your business receipts. Instead of throwing them into a shoebox, store them in an accordion file or hanging file folders. If you took a peek inside my files, you would find each vendor in its own folder, and each folder organized by date. If your receipts are well organized, finding the numbers you need is a breeze. Not only can I find a specific invoice from six months ago, but come tax time, I don't have to pay my accountant extra to sort through my receipts. I sit down at least once a week to tackle bookkeeping tasks, including sorting my receipts and entering them into my accounting software and updating my budget. Doing bookkeeping frequently keeps it from becoming overwhelming and makes me more aware of the financial state of my business.
2. Track every little expense.
The first year I was running Little Hill Jewelry, which is based in Rutland, Vermont, I neglected to track a variety of business expenses, including car mileage, packing supplies and continuing education costs. Luckily, my accountant helped me estimate some of these expenses. These days, I keep a log book in my car for tracking mileage and take notes on every business purchase, down to how many batteries I bought for the camera I use to take listing photos. It may sound tedious, but these small expenses add up and can mean a bigger deduction for you. I still occasionally forget to log smaller expenses, but my notes make it much easier to come up with an estimate for tax purposes.
3. Avoid cash when possible.
Sometimes using cash to pay for supplies and other business expenses is the simplest option, but it can be easy to lose track of those purchases. And, if you're like me, odds are good the money you have on hand is personal cash, not business cash, which makes it easy for your finances to get mixed up. I try to avoid this complication by using my business debit card whenever possible. When I use personal cash to make business purchases, however small, I make sure to "pay myself back" from my business funds when I'm doing my weekly bookkeeping. Of course, it's also important to track any cash payments you receive at craft fairs and other in-person venues. If the worst should happen — an audit — you'll be happy you did.
4. Know your state and local tax laws.
Tax laws read like the world's most boring Terms & Conditions, so it can be tempting to disregard them. But you know what's worse than being bored to tears? Finding out that you owe more in taxes than you expected. That's why it's a good idea to get familiar with state and local taxes, in addition to federal tax. Did you know in some states (including Vermont, where my shop is based), you're required to pay a six percent Use Tax on supply items that were purchased out of state? I learned about the tax the hard way when I wound up paying double what I'd budgeted for taxes. It was an expensive lesson I could have avoided by familiarizing myself with Vermont's taxes. To find out more about your state and local taxes, check out the U.S. Small Business Administration's website.
5. Find an accountant before tax season.
Waiting until after the first of the year to find an accountant can create loads of unnecessary stress.  This is someone you'll be trusting to handle the financial aspect of your business, and that's not a power you want to hand over to just anyone.  Don't be afraid to shop around and find someone you're comfortable with. In addition to looking at an accountant's professional qualifications and fees, ask about their experience with small businesses and e-commerce businesses. Also, find out if they offer other services in addition to tax preparation that might come in handy.
There are a lot of great tax preparers out there, and a referral is a great way to make a positive connection. If you need some straightforward help filing your taxes, a retail tax firm like H&R Block may be a good choice for you. You can also check out the website of the National Association of Enrolled Agents to search for an enrolled agent or visit the website of the American Institute of CPAs to search for a CPA. I chose a small, local firm that I felt was more focused on my needs. My accountant is an Enrolled Agent, which means she passed a competency examination administered by the Internal Revenue Service and specializes in tax law. Another plus? She has worked with businesses of all sizes, so she'll be able to help me as Little Hill Jewelry continues to grow.
How do you make tax time less stressful? Share your tips in the comments below.
With QuickBooks Self-Employed, you can keep your finances and business expenses organized. Etsy shop owners in the United States and United Kingdom can export their Etsy sales and expenses directly into QuickBooks Self-Employed. To try out QuickBooks Self-Employed or QuickBooks Self-Employed Tax Bundle with TurboTax, click here. For the first 12 months, QuickBooks Self-Employed is available at $5 per month, and QuickBooks Self-Employed TurboTax Bundle is available at $12 per month.