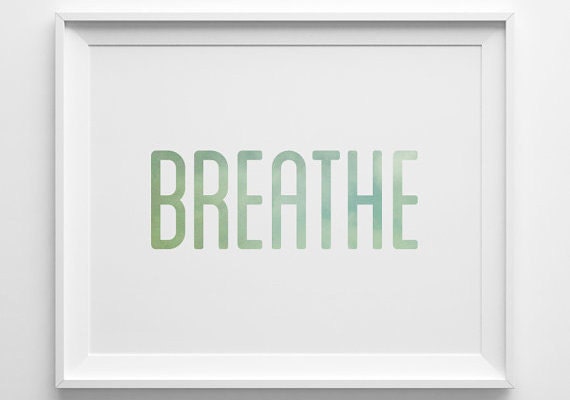 What happens when your workload starts to take over your life? When you are your own boss, the line between work hours and personal time can easily get blurred. You can work at any hour of the day, and often do. It's easy to become overwhelmed and want to give up altogether.
My worst experience with burnout occurred the day I stayed up until 6 a.m. to finish a large order for my Etsy shop, Ashley Pahl Paper Goods. As a mother of two toddlers, I had to be up at 8 a.m., leaving me with just two hours to sleep. I spent that day feeling groggy and grouchy. I was not the mother I wished to be, and working was no longer enjoyable. That lifestyle was not sustainable; something had to give. Instead of throwing in the towel I decided to hold on, but not without making some changes.
As I've learned, burnout does not have to be an inevitable part of running your own business. And, if it does happen, it doesn't have to be permanent. That said, banishing burnout requires you to make a concerted effort to take control of your workload. Here are some tips to help you get started.
1. Put on the Brakes
Having lots of orders is a great thing, but it can also be overwhelming. If you need time to catch up on order fulfillment, consider updating the processing times both on your Shop Policies page and in item descriptions to give yourself some breathing room. Take a night off to completely relax: order takeout, watch a movie or take a bubble bath. Then, catch up on the work you already have. Fulfill all open orders, and finish any made-to-order items. Knowing you have extra lead time on incoming orders should take a load off your shoulders.
2. Eliminate Stressors
Think about which part of your business brings you the most stress. What are the little "snags" in your day? What do you dread having to do when you wake up? Which products do you no longer enjoy making? Next, turn the focus on the tasks that bring you pleasure. Which products do you enjoy making the most? Brainstorm ways to develop and expand those product lines. Also, consider outsourcing the work that drags you down. Don't enjoy packaging orders or running errands? Hire a part-time assistant. Too many emails? Hire a virtual assistant. Sometimes it's worth spending the money to have a lighter schedule.
3. Re-examine Your Schedule
If your work/life line is too blurry, it may be time to set boundaries. Taking care of yourself is key in preventing future burnout. Remember, your needs are as important as those of everyone else in your life. When those needs are met, you will be at your best. One way to do so is by implementing business hours, and then sticking to them. Also, think about setting aside time each day for whatever makes you feel happy and energized. Erin Wilson, owner of Sunshine and Carousels, an Etsy shop based in Boston that makes hair accessories, made a conscious decision to set aside a block of family time each day. "The most important thing I've learned in four years of running my business is that family is first and business is second," she says. "No amount of money is worth passing up precious memories with them."
4. Raise Your Prices
Handmade sellers often undervalue their own work. While raising prices may deter some customers from purchasing your products, over time you could end up earning more money for doing less work. It is all about finding your product's pricing sweet spot. For instance, if I sell an average of 50 greeting cards a month for $5 each, I'll make $250. If I increase the price to $6 per card, I might lose a few sales each month. But if I sell only 45 cards, I'll still make $270. That's $20 more a month for doing less work than before. Try experimenting with your own pricing to discover the sweet spot for your products.
5. Manage Customer Expectations
Control the workflow of made-to-order items by increasing turnaround times and communicating them effectively with customers in item descriptions and your Shop Policies page. Creating a custom order queue can also help you schedule projects and reduce the pressure to complete them. Cathy Pascual of Catshy Crafts, an Etsy shop based in Bellevue, Washington that sells hoop art, yarn wreaths and felt flowers, recently adopted this approach. Cathy explains the queue clearly in Catshy Crafts' Shop Announcement . "I feel good knowing that my customers are aware that the queue exists and to plan accordingly," she says. "This gives me peace of mind that I will be able to handle any influx of orders in the future."
6. Remember Why You Started Your Business
In the midst of feeling burnt out, you might lose touch with your creative drive. You might forget why you even started your own business. It might help to keep a clear reminder of your motivation in your workspace  – a favorite quotation, say, or a photo of your children. Allisa Jacobs, owner of Portland, Oregon-based Etsy shop Allisa Jacobs, reminds herself how lucky she is whenever she feels overwhelmed or frustrated. "Sometimes, just taking a look at my sons is a simple – but important – reminder that, in many ways, I am doing this for them," says Allisa, who sells personalized bridesmaid gifts and accessories. "They are further motivation to do it and do it right."
Have you ever experienced entrepreneurial burnout? If so, what did you do to get through it? Share your experience in the comments.