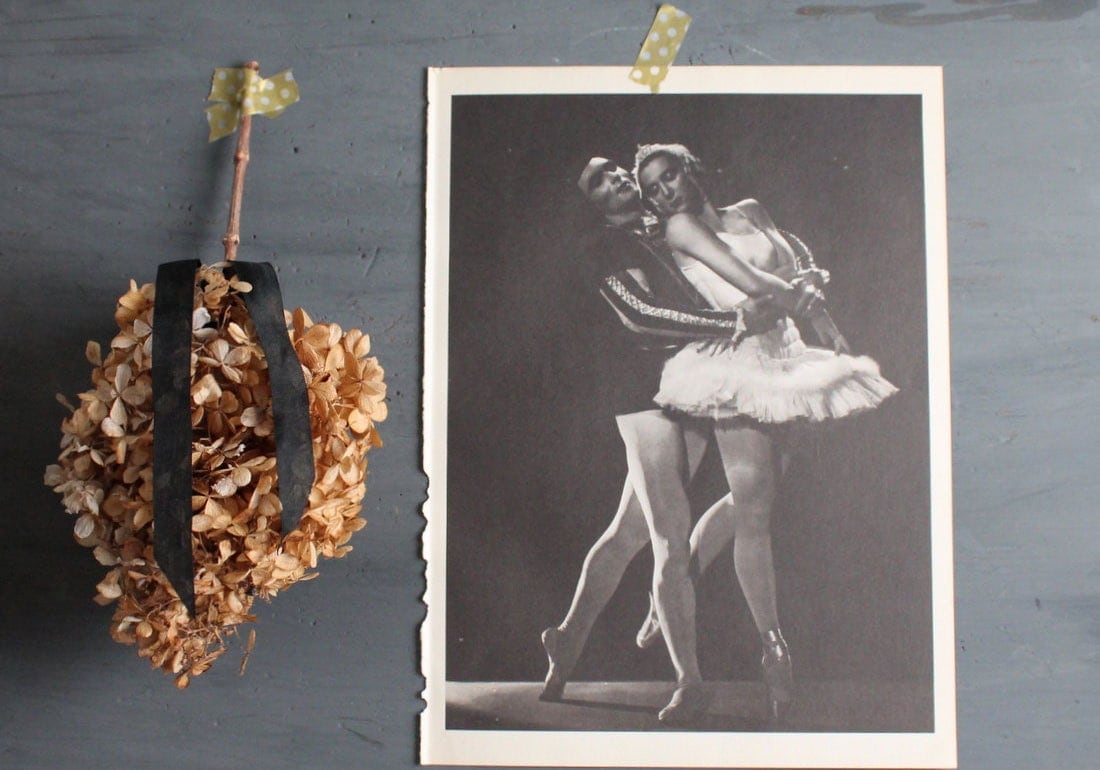 A friend and I recently had to get last-minute party dresses for an event. We'd heard about a hidden vintage dress shop in Manhattan. As we walked down the street I was told it was on, I looked at the buildings and something red and flowy caught my eye — a gorgeous lace and tulle dress was hanging from a fire escape across the street. "That's it!" I shouted and grabbed her hand. We were buzzed into the building, and up a flight of stairs we found a magical land of perfectly curated dresses of vintage polyester, lace, tulle, linen, sequins and leather.
Now, why am I describing a hidden boutique in New York City? Because I realized, as I flipped through the racks of floral, leopard and gingham prints, that this shop gave me the same thrill as a Sunday afternoon spent surfing "rockabilly dress" on Etsy. Etsy Vintage still feels like a bit of a secret, but it's one of our fastest growing categories, so I'm sure it won't feel that way for long. I wanted to gather tips from those Etsy vintage sellers who have really rocked the category with their amazing finds, perfect photos and outstanding customer service. These sellers are what has inspired the growing buzz around vintage on Etsy. Selling vintage goods and antiques on Etsy is definitely a learned art, so I put a call out in the Etsy Forums to see if Etsy's curators and collectors would share their top tips with us.
1. Curate Carefully
First thing's first, you need pieces to sell. Etsy considers anything 20 years or older "vintage," so that's your first guideline. However, sellers like empressjade warn, "Be selective in what you sell: Just because it's old doesn't mean anyone wants to buy it! Items should be carefully selected for desirability, style and condition, or you are going to lose money."
Thrift stores, flea markets, garage sales and your great aunt's closet are a few go-to places to find treasures for your Etsy shop. When you're digging through these spots, TheHopeTree says, "Shop, buy and list from your heart. Sometimes we don't want to list something that is too quirky, old or strange, but if you like it, someone else might, too."
2. Do Your Research
Have fun, but try to also do your homework. "As a seller of vintage, it's crucial that you know what you are selling. Spend time researching, buy a lot of books, and perhaps focus on one era or type of item and learn all you can about it. It seems simple and so many people think they can hit a couple garage sales and kapow, they're a vintage dealer, but it doesn't work that way. Dealers know a lot about what they are selling and usually know a lot about items that they don't sell. It's a great job for people who really enjoy reading, learning and researching history and trends," suggests AustinModern.
3. Emphasize What Makes You Unique
When I'm critiquing a shop with handmade items I'll often suggest that the artist find a unique point of view, especially if they're working in many different mediums. As such, I thought it was interesting to hear Sommersbreezeantique say, "Pick a theme or an era of vintage that you want to sell. It is easier to focus, learn and buy if you stick to a particular time period. Find a time frame of years that you like: perhaps the Art Deco era? Maybe retro 1950s or 1800s primitives? Find a time frame that you like and purchase only that time line of antiques. You will catch on quickly as to what your items will sell for."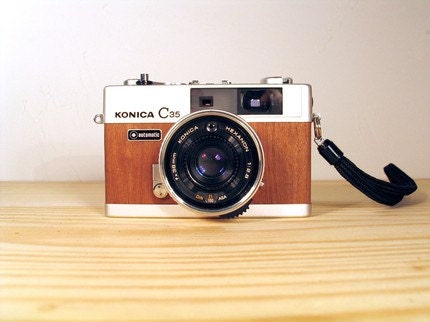 4. Show Every Angle
You have your first batch of collectibles and you're ready to rock your Etsy shop. The next step is to take top notch photos. There are a few tips that are specific to selling vintage. FunRetro suggests, "Shoot from every angle. People have said very positive things about my photos because I keep them crisp and shoot from all sides. No one wants to have to deal with a return because you neglected to include a photo of that rusty spot or missing button."
Metroretrovintage adds, "Show more than just the front (in your photos), since backs, bottoms, insides and other hidden areas provide significant date clues. These date clues are important to knowledgeable vintage buyers who wish to make an informed purchasing decision."
OhFaro agrees, "Always offer a picture of the maker's mark, no matter how small, as they help sell an item. Even if you don't know what the maker's mark or hallmarks mean, show them, because the buyer/collector probably will."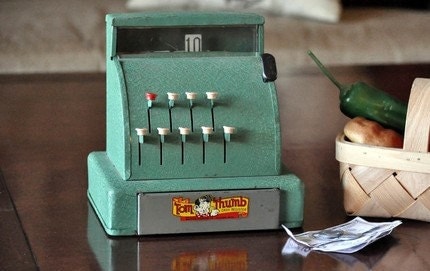 5. Generate Some Buzz
"As far as marketing, I personally find blogging to be a good method. It allows buyers to see that you do have knowledge in your field and inspires trust and confidence in what they're buying. Most buyers need to trust that what they are buying is authentic and from a dealer that knows their stuff, so having a blog that shows that aspect will help," says Blythehopesvintage.
Create buzz by letting your customers in on your treasure hunts. GingersGirl states, "I take my camera along with me to estate sales, junk heaps, resale shops… I take my readers on the hunt with me. When I get new stuff, they are the first to see it. Most of the time they see it while it is still in the back of my car or before I have cleaned it up, several days before I list it in my shop!" A branded Instagram account would be a great way to share your antique-hunting adventures. Read How to Market Your Shop With Instagram for more info.
6. Use Your Network
The Etsy Forums and Etsy Teams program can give you a lift when you need it, and there's a thriving community of vintage enthusiasts off-Etsy too. FunRetro suggests getting involved with blogging. She says, "Create a blog to share what you've learned, spotlight cool items from sellers, add links to key research sites, or just to talk about your experience. There is a whole universe of people out there just like us and blogging is a great way to meet them!"
GingersGirl believes in good karma. "I would also say to help each other out if you can! I had a customer who wanted more of a certain item. I was looking for it, believe me, and just COULD NOT find more. One night in the Forums I saw a vintage shop with that item and passed the link on to my customer."