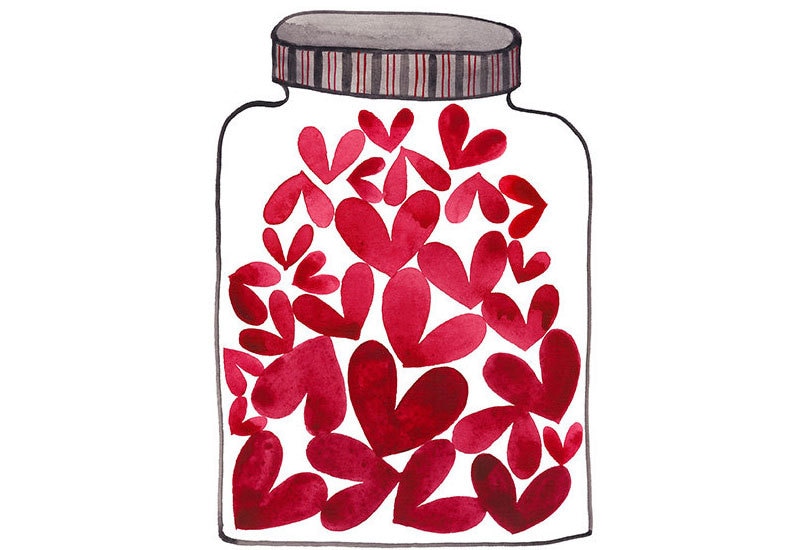 When you've built a following of customers who are just as excited about your products as you are, that can be an incredibly effective marketing tool for your business. These kinds of super fans, who are willing to share your shop or products with their friends, family and followers, are called brand evangelists. These are customers who are so inspired by their purchase or experience with your brand that they just can't help but tell others about it.
Zeke, founder of Greensboro, North Carolina-based Home State Apparel, says his customers are the best advertising he could ask for. "We could take out big ads or send our shirts to celebrities, but it's the people our product resonates with that will be our best advertising — better than anything we could buy."
So how do you turn a customer into a brand evangelist? Read on for our top tips.
1. Create Products Shoppers Want to Share
The first step in creating a brand evangelist is simple: make products that people can't wait to share on Instagram or tell a friend about.
"Making something that's shareable can get people to do a lot of your marketing for you," says Kari Chapin, author of The Handmade Marketplace and How to Grow Your Handmade Business. The most shareable items fall into two categories, Kari says:
Products that help customers express themselves. This kind of connection can turn buyers into ambassadors for your brand because it satisfies a desire we all have to feel represented.
Products that solve a problem or make customers' lives easier. That could be something like a necklace with an easy-to-fasten magnetic clasp or an item shipped in a gift box so the buyer doesn't have to do extra work before gifting.
The apparel and accessories that Zeke creates for Home State Apparel, which feature outlines of different states or countries and words like "home," "born," and "beer," help shoppers represent their hometown pride. "It taps into some feeling that almost everybody I've ever met has about the place they call home," Zeke says. "It's simple, but you get it right away on a deep level."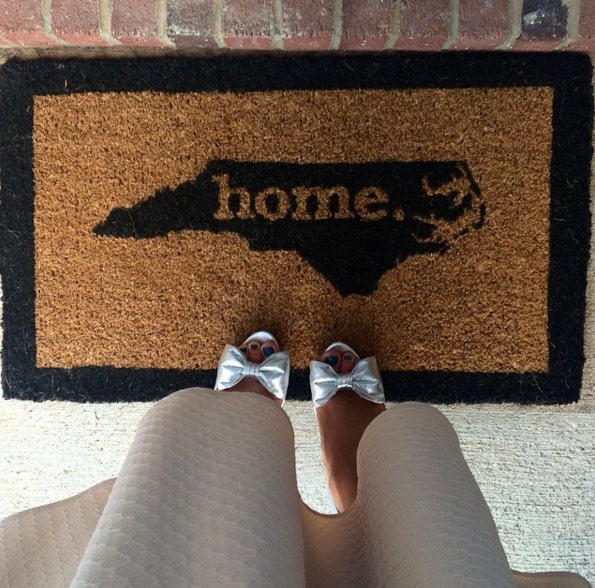 2. Empower Your Customers to Spread the Word
The next step in turning your customers into brand evangelists is to make it easy for them to share your brand with others. Kari recommends including something right in the package that encourages customers to spread the word, to take advantage of the excitement and anticipation that comes from receiving something you've ordered online. "People are already in the moment when they're digging into your package," she says. "It's the pinnacle of a bunch of really exciting emotions."
A reminder to share and an incentive, like offering a coupon code for their next order, might be all it takes. "Your phone is always right there, so it's really easy when you've been subtly reminded," Kari says. To encourage his customers to spread the word, Zeke includes a full color card with product images and links to Home State Apparel's social channels. Friendly copy that says, "We want to see where you call home," along with his hashtag, #HomeStateApparel, makes customers feel like they're part of two-way conversation when they participate.
Creating a specific hashtag for your customers to use ensures that followers who see your customers' photos can trace them back to your brand. For this to work, the hashtag needs to be a direct reflection of your business. Use your business name, like Zeke did, or a variation on it. Be sure to check two things when choosing a hashtag: first, check Instagram and Twitter to see if any one else is using it. If the hashtag you were hoping to use is already in use, try customizing it by adding your business name location, or words like "fan." Secondly, look at how the words look lowercase, with no spaces. Make sure no unintended words or phrases appear that might make your hashtag difficult to read.
3. Form a Real Connection
Once your customers are sharing their images and using your hashtag, engage with them by thanking them for sharing or by liking their photos.
"Engaging with your customers on social media in a way that lets them know that you're a real person who cares about their feedback can help them feel more connected to your brand," Kari says. "Not only does it give you a chance to reinforce your brand, but it keeps you in touch with your customers."
Zeke and his team engage with fans by re-posting especially great customer images on Home State Apparel's social channels (they message or comment to ask for permission first). A little extra attention can make that customer feel special and sharing customer images is an easy way to keep your social channels fresh and full of new content.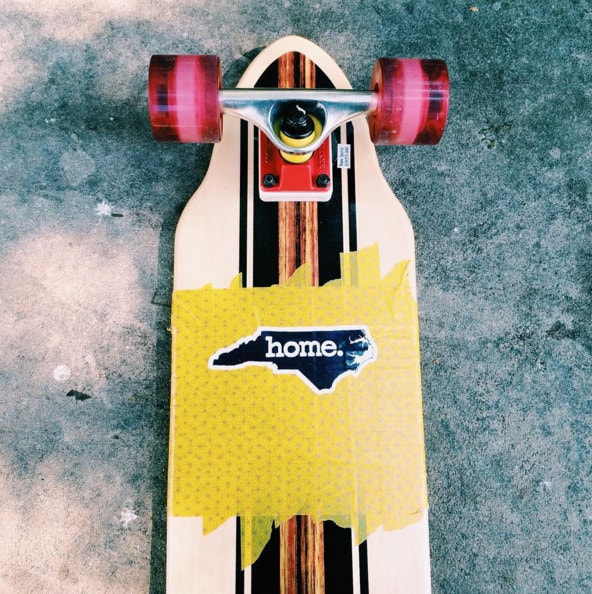 4. Make Sure They Remember Your Name
You want your customers to be able to tell others where they purchased their great new handbag or beautiful vintage dress, and if they can't remember your shop name, you might miss out on new customers.
Including your shop name somewhere on the item ensures that they can open the bag or look in the back of the dress to find your business name. Read "Label Maker: Don't Orphan Your Micro-Brand" for ideas on how to label your product.
You can also include additional business cards in your package so buyers can easily hand them out. Kari has been a loyal customer of the same bag designer for more than a decade. She keeps a few of the designer's business cards in her purse, so they're always on hand. "When someone compliments me on something I bought from a maker, I want to share their story," she says. You can take this idea even further by creating stickers or buttons that allow your customers to represent your brand wherever they go, with your business name pinned to their jacket or stuck on a laptop.
5. Win Them Over With Customer Service
Going above-and-beyond to provide great customer service is another way to turn buyers into brand evangelists.
Zeke has applied this philosophy to the return policy in his shop, allowing as many returns and exchanges as needed to get the right fit. "What's really important to me is that people enjoy what they're wearing," says Zeke "I'm in the business of people feeling good."
Putting the customer's happiness first is the way to go, says Kari. Even small things like shipping when you say you're going to ship can go a long way toward creating a lasting impression of your brand. "If you're dealing with a difficult situation, always take the high road and do what's best for your business in the long term," Kari says. "Make the customer happy. Refund their money. Send them a new item if that's what they want."
6. Surprise and Delight Your Customers
Another way to create brand evangelists — customers who are so excited about your brand and products that they market your business for you — is to find ways to surpass their expectations. Surprise your customers by engaging with them online, making their transaction seamless, and handling any issues that arise quickly. Delight them with products and packaging that make them happy they chose to spend their money with you.
How do you encourage customers to talk about your brand and products? Share your tips in the comments below!