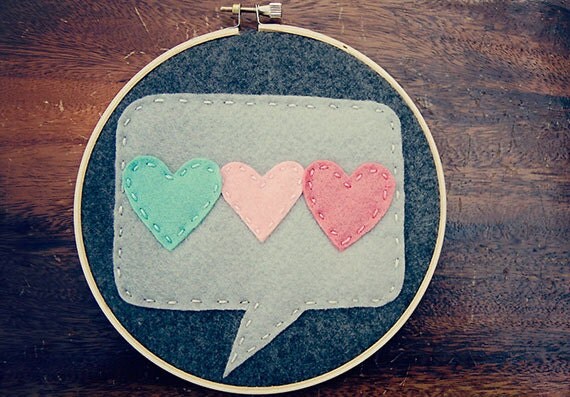 Crafty, creative businesses like yours are making and selling unique goods people want to buy. But with millions of products to choose from, it's critical that customers can find your shop — and understand what sets it apart. These common marketing mistakes could be keeping your business from reaching its full potential. Here are some tips for making the most of your marketing efforts.
Mistake #1: Spreading Yourself Too Thin On Social Media
It can be tempting to want a presence on every social media platform out there. After all, more eyes on your message means more customers, right? But, trying to do too much can cause unnecessary stress and take away from creative work.
"Recognize that the time you spend on social media to connect with customers and promote your business is really different than the time you spend connecting with friends," says Kari Chapin, author of The Handmade Marketplace. "Know what your end goal is. What value are you putting out there to your customers?"
Chapin recommends monitoring your traffic from social media sites in your Shop Stats and focusing on the platforms where your customers are most engaged (in other words, where they're commenting, clicking and liking) and skip those that don't work for your business.
"I market on Instagram and Pinterest, because I know that my customers are there," says Marika Reppas of Love, Meeksie, an Etsy shop based in Los Angeles that sells handmade fabric button earrings and tiny studs. Reppas maximizes her time on Instagram by searching for hashtags that buyers of her gemstone earrings might be using and commenting on and liking their photos.
Mistake #2: Thinking Like Yourself Instead of Your Customer
When writing listing descriptions, titles or tags, ask yourself, "What does my customer need to know?" "Even if you think a detail of your product is obvious, you can't guarantee that the customer does as well," Chapin says.
Shannon Kennedy, founder of Winter Park, Florida-based Etsy shops Sass and Peril and The Paper Cub, turned to friends when she needed help marketing her whimsical, screenprinted baby goods and prints. "I didn't have kids, so I wasn't thinking about it as someone who has a child," Kennedy says. "I consulted with my friends who had kids and asked them what they would type in if they were looking for baby gifts." As a result, Kennedy made her titles and tags more descriptive, adding terms such as "new baby" or "shower gift."
Mistake #3: Not Explaining Why Your Product is Special
Giving customers a peek into your process and telling your story on your About page and through social media are great ways to make your business stand out in the marketplace. "When people make a decision to buy something handmade or one of a kind, they're looking for something more," Chapin says. "That something extra is generally emotional. You're giving them something from your own two hands that they can't get anywhere else."
Kennedy recognizes that customers might not be familiar with the process that makes her prints special. "Since a lot of my work is screenprinted, it is my job to convey that to the customer," she says. "It's the value of what I do." In her listing descriptions, Kennedy describes the unique texture screenprinting gives her prints and cards and emphasizes that each piece is screenprinted by hand, which results in one-of-a-kind variations.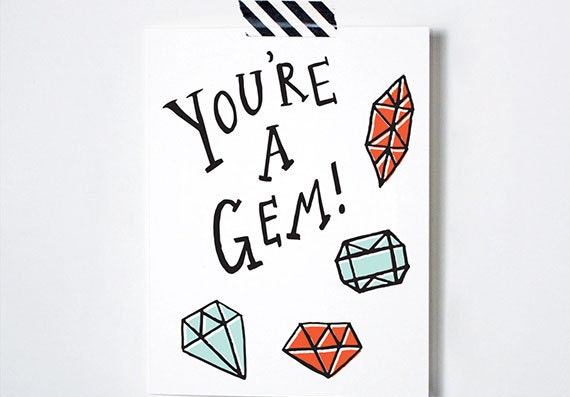 Mistake #4: Hiding Your Personality
Another part of what makes buying on Etsy special is that customers know they're spending their money supporting a real person with a passion for creating. Make sure your presence is felt in your shop. Reppas of Love, Meeksie infuses her positive personality into her shop through the cheerful colors on her packaging, fast and thoughtful customer service, and even her shop name, a play on her nickname. "In my item descriptions, I use a lot of 'I' statements to convey why I love my products,'" Reppas says. "People think differently about an item when they feel like they're talking to the person who made it."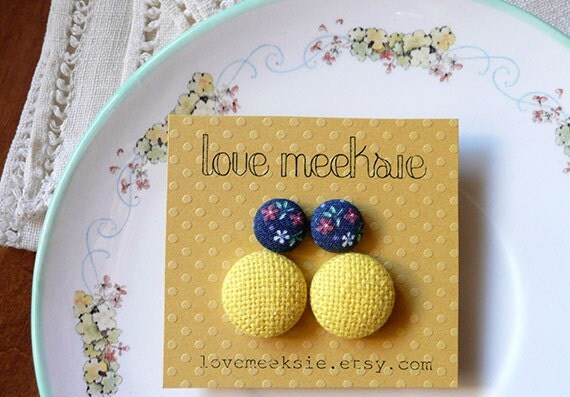 Mistake #5: Focusing on One-Time Sales
Making a sale feels great, but turning a one-time buyer into a loyal customer feels even better. Including your brand name on packaging, or even on your product itself, will ensure that customers remember where they purchased something and keep your name on the tip of their tongue. Be sure to include business cards or other promos in your packages as well. "When I bought my first handmade bag, the seller asked if I would like extra business cards," Chapin says. "Over the course of our 10-year relationship, I've had to ask for more cards. She empowered me to talk to other people about her products."
Kennedy uses her design skills to create memorable marketing materials, including a bulletin-board-worthy "Thank You" card featuring her popular animal designs and stickers printed with her web address. She uses simple materials to keep the costs down.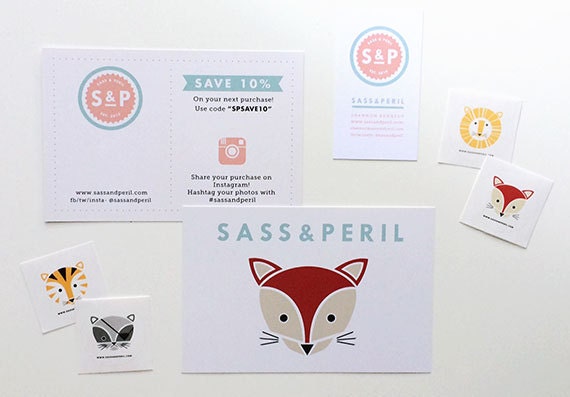 Mistake #6: Falling Out of Touch
An email newsletter can be another great way to keep customers engaged with your brand or even turn curious observers of your shop into buyers. But many sellers worry about annoying their customers with too many emails. That's a big mistake, Chapin says. "Not being able to stay in touch with the customers who purchased from you is a big impediment to continuing to sell or grow," she explains. "If someone signs up for your list, it means they want to hear from you."
Kennedy collects email addresses for her MailChimp newsletter using a link in order confirmation emails and on her Facebook page, and through a paper sign-up sheet at selling events. Her advice? "Keep it short, keep it sweet," she says. "A big graphic above the fold will entice people to click." Kennedy says she typically sends one newsletter a month to promote new product lines or promotions, saving smaller shop updates for social media.
Mistake #7: Looking Unprofessional
Just like a real-world storefront, your virtual shop should look like a place people can feel comfortable spending their money. One way Reppas instills a sense of trust in shoppers is by including customer feedback in the body of her listing description. "It gives buyers a feeling that other people liked the product, which makes them feel safer about buying it," she says. It also has the added bonus of helping customers imagine how a product could be used — for example, one customer described the earrings she had purchased from Reppas as "perfect for daily wear."
Having thorough Shop Policies is a great start to making your shop feel trustworthy. "People will see [your professionalism] in the care you put into your listings," Chapin says. "If you have typos, or haphazard capitalization, people might feel like you're not really into it. That's definitely sending a message about how you treat your business."
What marketing lessons have helped grow your business? Share your best advice in the comments below.