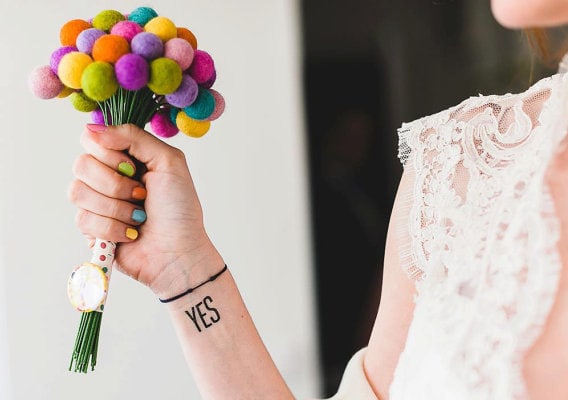 Recently, a highlight of my days has been watching my co-worker Parker unwrap the wedding items he's ordered on Etsy for his big day, which is coming up in June. Like many creative grooms and brides, Parker has turned to Etsy to put together a one-of-a-kind wedding using unique clothing, accessories and decorations from around the world. From Art Deco engagement rings to fingerprint guestbooks, Etsy has become a go-to destination for out-of-the-ordinary wedding products. "You start to see the whole thing come together with each package that arrives," Parker says.
Even if your shop isn't geared exclusively towards weddings, there are plenty of crafty ways to tap the matrimonial market and expand your customer base –without losing focus. Here are some suggestions to keep in mind if you're thinking about taking a leap down the aisle.
1. Make Multiples
Could the top selling item in your shop make an awesome bridesmaid or groomsmen gift if offered as a set? Don't stop at the wedding party. Encourage couples to give party favors to all of their wedding guests by offering lower-priced items in large quantities. Help shoppers envision your products in use by photographing them in sets (see examples below) and offering wedding-themed packaging. Brides and grooms may soon thank you for coming up with creative solutions to their gift-giving needs.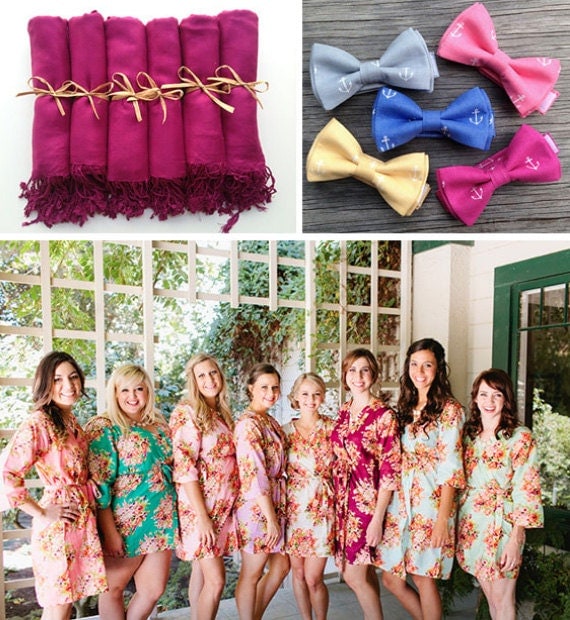 2. Offer Vintage Items
From retro wedding gowns to tea tins repurposed to house floral centerpieces, vintage is having a major moment. Breanne Faouzi, whose eponymous Etsy shop sells vintage wedding and party attire, says that young, budget conscious customers love finding clothing and accessories that no one else will be wearing. "Brides today want a custom experience, and vintage really plays into that," says Breanne, whose shop is based in Stockbridge, Michigan. Whether you sell vintage goods or new handmade items with a retro flair, marketing those products to wedding shoppers could pay off, says Etsy merchandising specialist Emily Bidwell. "Overall, the vintage look is on trend, so products that offer the feel are a win," she says.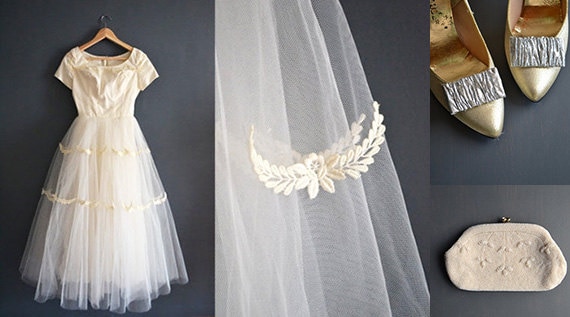 3. Personalize
Aran Galligan, owner of aide-mémoire, an Etsy shop that sells custom, eco-friendly wedding jewelry, says bridal shoppers tend to be more interested in customization than everyday consumers. "Etsy really allows for that," adds Aran, who founded her Seattle-based shop in 2009. Ideas for custom wedding items include hand-painted cake toppers, monogrammed bathrobes and personalized wine bottle labels.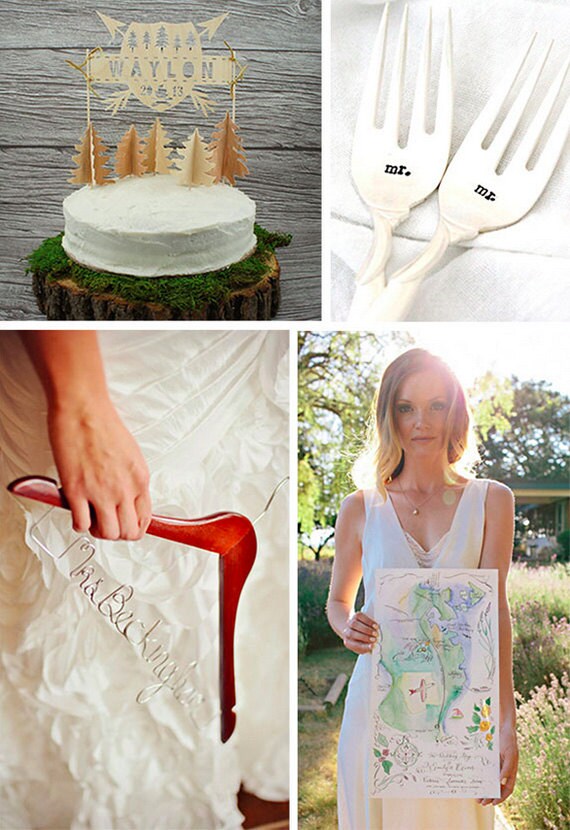 4. Think Outside the Bouquet
Many brides shopping on Etsy are looking for interesting twists on the classics (think mismatched bridesmaid dresses and paper bouquets) and clever finishing touches (shoe sole decals and pet bow ties, for instance). Denise and Ian Cole founded their wedding adornments shop, Pomp & Plumage, in 2009 after noticing a lack of original thought in the wedding industry while planning their own big day. Since then, their shop has sold more than 3,400 unique wedding items, including feather boutonniers and Grecian leaf headpieces. "We've never tried to replicate what is already being done," says Denise, whose shop is based in Georgian Bay, Ontario. "As a result, we've attracted buyers who are, like we were, looking for the unusual, the beautiful and the handcrafted."

5. Stay on Trend
Katie Lebourgeois, founder of Coralie Beatrix, a bridal dress shop based in By the Sea, California, says that being open to trends, while staying true to her brand's aesthetic, has been key to her success. "People were asking for tulle and satin, so I sought out fabrics accordingly," Katie says, explaining how her wrap dress became a popular wedding order. She also stays in tune with terms floating around the wedding scene, including "ethereal" and "bohemian," and adjusts some of her designs and packaging accordingly. For instance, she put a bohemian spin on her signature dress by offering a version with an uneven hem. To keep up with current wedding trends, sign up for the Etsy Weddings newsletter and check out 2014's Hottest Wedding Trends.
6. Adjust Your Listings
Be sure to convey each item's wedding potential in your product titles, tags, descriptions and photographs. For Aran of aide-mémoire, that means including the term "wedding" or "engagement" in every listing title. Help shoppers imagine your item as part of their special day by featuring photos of items in wedding settings. Katie of Coralie Beatrix says that many of her customers have been happy to share wedding photos for use in her shop. For more advice about listings, read 5 Tips for Writing Stellar Product Descriptions.
7. Go Global
Keep in mind that wedding seasons vary around the world. In the U.S. and Canada, for instance, more brides head to the altar between June and October. Australia's busiest wedding season, on the other hand, runs from September to April, during the country's warmer months. To appeal to customers worldwide, be sure to offer international shipping and include metric measurements in product descriptions. Read more about appealing to customers around the globe in 3 Keys to Enticing International Customers.
Have you discovered crafty ways to give your shop wedding appeal? Share your tips in the comments!