Right now, many shoppers are focused on buying the items they need to help their families during these difficult times. They're turning to Etsy for these products, especially handmade fabric face covers and masks. "Face mask" was the most frequently searched term on Etsy in the past two weeks.
Handmade fabric masks may offer some benefit to shoppers who are looking to protect themselves and others, but they're not a replacement for medical grade supplies. Using fabric masks instead of medical-grade options means more of those heavy duty supplies will be available for the healthcare providers and frontline workers who need them most.
Selling handmade masks is one way you can support your community during this global health crisis. It's also a unique opportunity for Etsy shop owners who can respond to buyer demand faster than big companies with more complicated production processes.
If you're interested in shifting your inventory, we're here to support you in responding to shoppers' needs. There are a few things you should know about listing these kinds of products on Etsy and some best practices you must follow in order to sell face covers on Etsy.
That's why we've put together this guide. Whether you're already selling masks and trying to keep up with demand, or you're interested in offering masks as an item in your shop, we've got tips and advice for you.
Follow Etsy's best practices
You can sell handmade face covers and masks on Etsy, but there are a few best practices you must follow. When you list face covers and masks in your shop, buyers will see a banner on the listing page letting them know that items sold on Etsy aren't medical grade. You should be transparent about your items and processes as well. Here's what you need to know:
DON'T make medical or health claims about your masks
Etsy's Prohibited Items Policy prohibits statements or suggestions that a product prevents, heals, or treats a terminal or serious medical condition or disease. You shouldn't make any medical or health claims about your products, even if you believe they're true. Because of this, you should avoid mentioning COVID-19 or coronavirus anywhere on your mask listing pages.
Examples of the kinds of claims to avoid include, but aren't limited to, the following:
Virus, bacteria, pathogen, Influenza or Flu protection or prevention
Antibacterial or antimicrobial properties
CDC, FDA, or other official approval or compliance
Comparisons to N95 masks
Don't use this language anywhere in your listing, including in the title, description, tags or listing photos. Listings with medical claims may be flagged by shoppers and removed from the site. Shops that repeatedly have items removed could be suspended.
DO highlight other helpful product info
For example, masks might be washable, adjustable, or reversible. These features can catch the eye of shoppers in your listing descriptions, and using similar keywords can help your listings match with shoppers' searches.
DON'T resell commercially made products
Reselling is not allowed on Etsy. If you have commercially made masks on hand, consider donating them to your local hospital where they can be used by the frontline workers who need them most.
DO list these items in the right category
To make it easier for shoppers to find these items on Etsy, we're adding new listings categories for Face Masks & Coverings and Face Mask Patterns under the Bath & Beauty > Personal Care vertical over the next few days. Be sure to add these categories to your relevant listings when they become available. Categorizing the listings as Face Shields (best for things like welding masks) or Face Masks (more appropriate for skincare items) will make it more difficult for shoppers to find what they're looking for.
DO Follow Etsy's Handmade Policy
In order to be sold on Etsy, face covers and masks must comply with our Handmade Policy, which says that the items you sell must be made or designed by you.
Adjusting your inventory
There's increased buyer demand for face covers and masks, so if you have the skills and supplies needed to create these products, listing them in your shop could be an opportunity for your business. Here are some tips to get started.
Fabric and supplies
There are many patterns available online for simple fabric face coverings. Here's an example pattern from the US Centers for Disease Control and Prevention. Some require elastic to keep the mask on the wearer's face while others use fabric ties. Many of these patterns include stamps of approval from hospitals or other medical organizations, but you can't mention those approvals in your listing or make any other medical claims about the efficacy of your masks.
If you don't have supplies you need on hand, consider ordering fabric and supplies on Etsy. You'll be supporting another small business and you can order from the comfort of your home.
Product photography
Good product photos make it clear what's for sale and showcase the features and quality of the product. They give shoppers all the information they need to feel confident making a purchase, including details on scale, color, and texture. Since face covers are wearable, try to photograph your product on a model. Ask a family member you live with or roommate to be a model or photographer and take your photos in an area with the best natural light.
Listing essentials
Make sure you have all the elements of a great product listing, including:
A descriptive, easy-to-read title full of relevant keywords
Multiple photos to show off your product in a variety of ways
A complete listing description that answers shoppers' questions: How do they wear the mask? Is it washable? How should they care for it? What materials is it made from?
13 tags using multi-word descriptive phrases. Imagine what shoppers would type in a search bar to find this item. If you need ideas, check out Keywords 101 for inspiration or ask a friend what they would type when searching for a face cover.
Shipping info
Buyers are looking for these items now and they want them to ship quickly. If you're ready to ship your items, let shoppers know. A Shipping Profile lets you quickly apply the same shipping settings to multiple listings at once.
Marketing
Get the word out about your new inventory. Introduce your new products to your followers on social media. Make a plan for how you'll continue to promote them to keep your community engaged. Read Planning an Effective Editorial Calendar for tips on making a social media marketing plan.
Set realistic expectations for you and your shop
This is a stressful time for everyone as we all adjust to a new kind of normal. Getting an influx of orders for your face covers and masks might be both exciting and overwhelming. Be honest with yourself about what you can realistically get done in a day while balancing your other demands and taking care of your own well-being. If you feel like you might be falling behind, there are a few things you can do immediately to get back on track:
Update your inventory quantities
It's a good idea to limit your listing quantity to the number of items you have on hand or can realistically make at this time. You can also consider turning off auto-renew on these listings so you don't get orders for more masks than you can reasonably create. You can edit your listing quantity and turn off auto-renew from your Listing Manager.
Keep your processing times up to date
Your processing time lets shoppers know how much time you need to get their order ready to ship. If you anticipate an influx of orders or you're already falling behind, adjust your processing times to give shoppers an accurate estimate of when their orders will arrive.
To update your processing times, edit the Shipping Profile linked with that listing. To show shoppers an estimated delivery date, add the mail class and shipping carrier you'll use to ship those items to your Shipping Profile. Learn more in Etsy's Help Center.
Temporarily turn on Vacation Mode to catch up
If you're feeling overwhelmed and need to focus on your current orders, you can temporarily put your shop on Vacation Mode. This will remove your items from search results, so you won't get any new orders and can focus on getting your current orders out the door.
When you turn on Vacation Mode, you can set up an auto-reply Convo and announcement for your shop. Let your customers know this is a temporary break so that shoppers who have already placed an order know what to expect.
Overcommunicate about delayed orders
If you think an order might be delayed, reach out to the customer and let them know as soon as you can. If they're ok with a later delivery, you can adjust the "ship by" date for the order. You can only edit the "ship by" date one time before the original "ship by" date. Updating the date will help ensure that you and the customer are both on the same page about timing. Learn more about editing "ship by" dates in Etsy's Help Center.
Set achievable goals
Be realistic about your work hours—making, shipping, and communicating with buyers all take time. Break your to-do list into smaller tasks and estimate how much time you'll need to get each one done. Setting up progress steps in your Shop Manager lets you add custom steps for your workflow. That way, you can keep track of what you still need to do to complete each order.
Now more than ever, the world needs creative small business owners like you. We're here to help you keep selling and thriving during these times. Support the more than 2 million independent business owners on Etsy by sharing the #StandWithSmall message with your community today.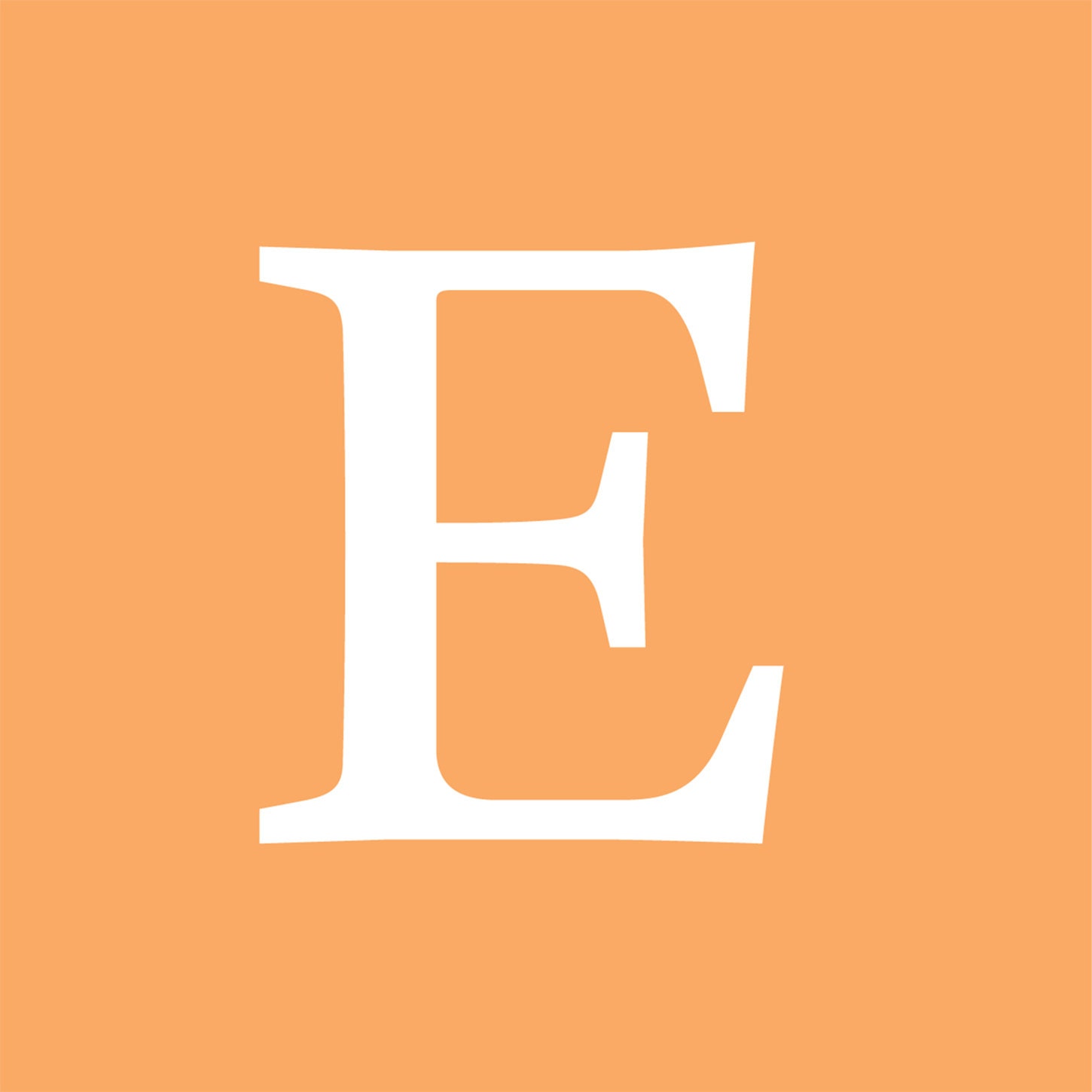 Words by Etsy Staff