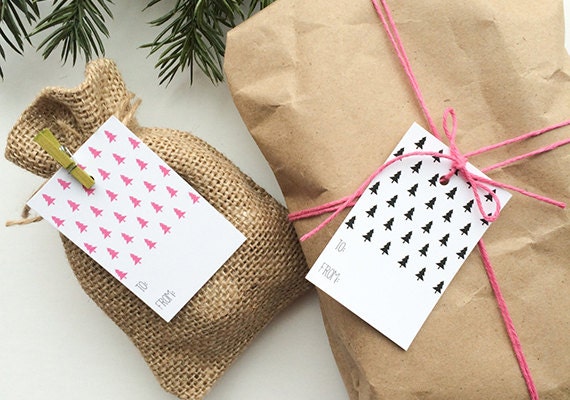 In the past, it might have been tricky to decide where to focus your energy during the hectic holiday shopping season. For me, Pinterest is an obvious choice — it's the third largest source of traffic to my Etsy jewelry shop, HappyGoLicky. And, through coupon codes and other strategies, I can track my efforts. According to social analytics tool Piqora, sales generated by Pinterest on Black Friday and Cyber Monday in 2013 were triple the amount of sales generated during the 30 days prior.
Interestingly, there wasn't more Pinterest traffic on those days, just more sales. During this time, pinners were in "buy" mode, instead of just gathering attractive images. And most purchases were made from pins that were between two days and four weeks old, which means buyers are shopping now, even if they have yet to step foot in your virtual shop. With that in mind, check out the following tips for using Pinterest to boost your holiday sales.
1. Include Prices and a "Call to Action"
Let shoppers know your item is for sale by including the price in the written description. Pinterest will recognize that a price has been entered, and might even include your product in a gift guide email, resulting in free publicity for your shop. Then, prompt viewers to make a move with a call to action like "Click here to buy now," or, "Click today to see details." In The First Quantitative Study of Brands on Pinterest, Piqora found that "rich pins," including pins with price info, are repinned 82 percent more often than regular pins. Chalk it up to the power of persuasion; these "call to action" pins show increased engagement.
2. Offer Coupon Codes
Adding a coupon code to your pin entices potential customers to make a purchase and allows you to track your marketing efforts. I started including the code PIN10 for a 10 percent discount on pins in November 2011. In 2014, I have seen sales that used that code every month. Holiday shoppers might search the term "coupon code" to find great deals, so keep your code simple and consistent so it's easily remembered. Since pins don't expire, your coupon codes shouldn't either. No expiration date ensures that even if your product is found long after the season has past, you can still reap the rewards. Learn how to create coupon codes.
3. Join Group Boards
Only have a few followers? Instantly enlarge that circle by joining a group board, like the Etsy Group Board of Handmade Art, which is followed by more than 17,600 people with more than 2,100 guest pinners. Ask for an invite for immediate access and start pinning your own product for exponential exposure. All group boards have different guidelines, so be sure to adhere to the rules posted or risk being banned by the owners. To find a group suitable for you, search for a particular theme and filter the results to see relevant boards. A tiny gray icon depicting three people will appear in the top right corner of a group board listing. Click and follow the instructions.
4. Launch a PR Board
A board of testimonials is confirmation of happy customers and can give apprehensive first-time buyers much-needed reassurance. Pinning links to blogs or magazines where your work has been featured is another effective way of establishing your company as reputable. Lisa Anderson Shaffer of Zelma Rose created a Love & Press board to showcase her San Francisco-based shop, where she sells hand-stitched jewelry and accessories. "I can expand the story of my brand and show customers how I've been vetted, helping them put their trust in me," she says. Cultivating that connection with customers is key. "It reaffirms I'm a real person," Lisa says. Read Top 5 Tips for Getting Press for advice on capturing an editor's attention. Uploading photos that offer a peek into your studio space or a photo of you immersed in your craft will also encourage familiarity.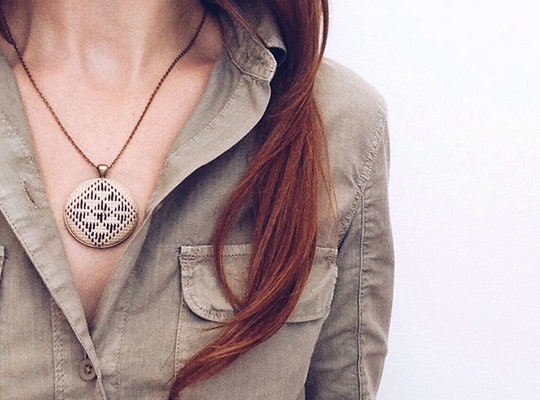 5. Create Gift Idea Boards
Title the boards specifically so they are readily found in searches. "Stocking Stuffers for Teens" or "Gifts for the Foodie" tell viewers exactly what to expect. Incorporate your products in small doses to retain a fresh and diverse collection or viewers will lose interest. Adding key words or #hashtags will optimize search results for more hits. A good trick to avoid being spammy is to collect images you want to pin on a "secret" board, then dole them out to your public boards gradually during the day. This way, you don't have to spend time curating great pins every time you want to add something new to your followers' feeds. If the process sounds too time-consuming, try scheduling pins on Viralwoot.
6. Put Items on Sale
When you lower the price on items from your Etsy shop that you previously pinned, Pinterest sends an email to people who pinned it alerting them of the drop in cost. This is an incredibly easy way to refresh the memory of someone who liked your product enough to save it for future reference or share it with others. The notification might be just the nudge they need to buy it as a gift this season. Think of it as a second chance to seal the deal. Before offering your products at a discounted price, make sure your pricing strategy is taking your time and effort into account. Read Mastering the Art of Discounts for more info.
7. Announce Promotions
Use Pinterest to tell holiday shoppers about your special offers. Sydney MacIntyre and Richele Penner of print shop Anewall in Vancouver, BC have been using Pinterest as an effective marketing tool for a year and a half. When promoting sales or special pricing on Pinterest, they create a graphic with one of their crisp, clear images, adding eye-catching text, such as "Thanksgiving Weekend Sale," that calls attention to the deal. Adding text to the image itself matches their shop's neutral, simple aesthetic and grabs the attention of those who may overlook a wordy description below the image and linking directly to their shop makes it easier for followers to make a purchase.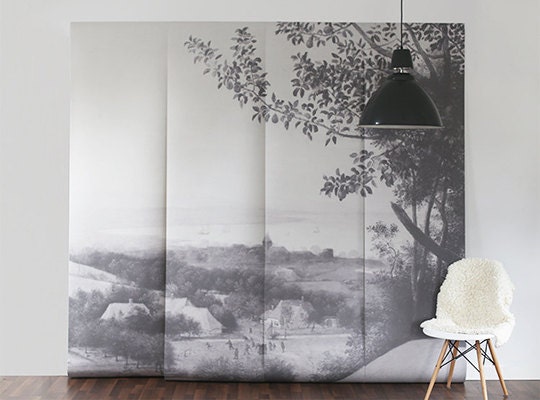 8. Pinterest Search Yourself
Find out which of your products are getting the most attention. Following members who have pinned your merchandise can lead to a mutually beneficial relationship, as well as remind them of your work. When I discover a pin that has an unusually high number of re-pins, I might offer that user who pinned it free product in exchange for an additional pin to her board. Currently, I have a rapport with a few pinners boasting followers into the millions. Since Pinterest is the third largest referrer to my shop, these prized liaisons will all be getting sparkly packages from me soon.
Have we convinced you to get "on board" for the holidays? What Pinterest tricks have worked for you? Share your thoughts in the comments below.