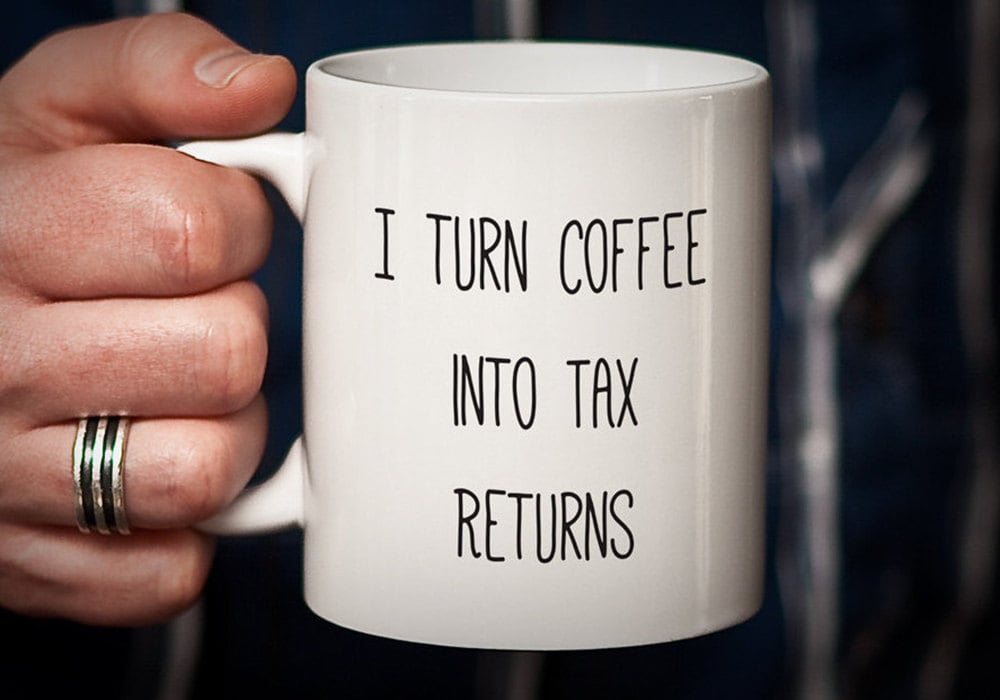 Ah, spring. The time of year that brings warmer weather, flowers, and—oh yeah—taxes. If you're like a lot of creative entrepreneurs, the topic of taxes may be a bit intimidating and confusing. Especially if you are new to selling. But understanding your taxes is important for your business, no matter what you sell.
Here, we've compiled some of the most important tax terms for Etsy shop owners and what they mean. (Hint: They aren't as scary as you might think.) We hope this information will help make tax time a little less stressful.
Form 1040
This is simply the name of the form you use to file an individual tax return. One term down!
Schedule C
In addition to your 1040, you need to fill out and attach a Schedule C form if you earned any income as a freelancer or from a business that you operated. Selling on Etsy typically qualifies as a business for tax purposes if you are making a profit and you are involved in the activity with "continuity and regularity." If you are selling on Etsy without an expectation of profit, it may qualify as a "hobby" for IRS purposes. A hobby would not be reported on Schedule C. However, any income from a hobby would still need to be reported on your income taxes (Form 1040, Line 21, if you want to be exact) as "other income." Pro tip: The IRS is aware that the difference between a "hobby" and a "business" is confusing. It has some tips about this topic on its website.
If you are filing a Schedule C, you'll likely also need to complete and file a Schedule SE with your income tax return (see below).
Schedule SE
When you work for yourself, the IRS considers you to be "self-employed." That means you're required to file a Schedule SE, which is used to pay "self-employment tax." Essentially, the self-employment tax is how people who work for themselves pay Social Security and Medicare taxes. (When you work for an employer, Social Security and Medicare taxes are withheld from your paycheck.) If you make more than $400 a year from self-employed work, you need to calculate and file self-employment tax using Schedule SE.
Schedule C-EZ
The Schedule C-EZ is essentially a simplified, easy (see what the IRS did there?) version of the Schedule C. There are a number of qualifications for who can use the Schedule C-EZ which are listed on the form itself. The most common reasons that you might not be able to use this simplified form: if you have more than $5,000 in expenses, if you deduct expenses for the business use of your home, or if you are not a sole proprietor.
Sole proprietorship
A sole proprietorship is essentially a business run by an individual. It is the simplest form of business, and it is not a legal entity. A sole proprietorship does not have any formal organization. Many Etsy shop owners are sole proprietors (and unless you have taken steps to not be a sole proprietor, such as incorporating your business as a limited liability company (LLC) or corporation, you can usually consider yourself a sole proprietor). If you have a sole proprietorship, all payments, reporting, and filings should be handled under your own name (not your business name) and your individual social security number.
Limited liability company (LLC)
Unlike a sole proprietorship, a limited liability company does require formal organization under the laws of the state in which you are located (or the state where you do business, if they are different). Usually this is accomplished by filing a certificate with your state's secretary of state. An LLC is neither a partnership (which is an informal teaming up) nor a corporation (which is a formal entity treated wholly separate from a legal and tax perspective from its owners). Instead, it's a hybrid of the two that gives you the ability to tailor aspects of the business, such as the number of owners and the percentages that they own, liability in the case something goes bad, and how taxes are structured. If you own an LLC, how you file during tax season would depend in large part on the decisions made when the LLC is formed. For instance, when you form an LLC, you can elect to be taxed like a corporation or like an individual.
Expenses
Regardless of which form you fill out (and which state you are in), you should know and track your business expenses. Basically, while the IRS wants you to report your sales made for the year, it also recognizes that "income" for tax purposes is really the sales minus the expenses and costs you incurred in order to make those sales. In other words, expenses reduce your profits and thus lower the taxes you will owe. Common expenses for your business can include postage and shipping, car expenses (think mileage), advertising, Etsy fees, and even accounting and tax-preparation-related fees.
Cost of goods sold
Another common type of expense is the cost of goods sold (or COGS, as it's commonly called), which includes materials, supplies, and labor costs. In addition to the actual cost of any materials that went into your product, your COGS may also include what you paid to maintain that inventory, such as storage costs.
Form 1099-K
If your shop exceeds certain sales thresholds, Etsy will mail you a Form 1099-K. This form is used by organizations, such as Etsy, to report gross payments made to sellers (total payments paid to you, without taking into account any fees). For more information about the 1099-K, read Talking Taxes: 1099-K Forms for US Sellers.
For more on taxes, check out Taxes 101 for Etsy Sellers and 4 Tips for a More Organized Tax Season.
Want to make tax time easier? Etsy shop owners in the United States can export their Etsy sales and expenses directly into QuickBooks Self-Employed. To try out QuickBooks Self-Employed or QuickBooks Self-Employed Tax Bundle with TurboTax, click here. For the first 12 months, QuickBooks Self-Employed is available at $5 per month, and QuickBooks Self-Employed TurboTax Bundle is available at $12 per month. Our partners at QuickBooks also recently published a free guide on the Top Tax Deductions for Etsy Sellers in 2017.
Please note that tax laws change frequently, and this information is for educational and informational purposes only and is not tax or legal advice. The author and Etsy, Inc. disclaim all responsibility for any and all losses, damages, or causes of action that may arise or be connected with the use of these materials. Please consult a licensed accountant or attorney in your area with specific questions or concerns.