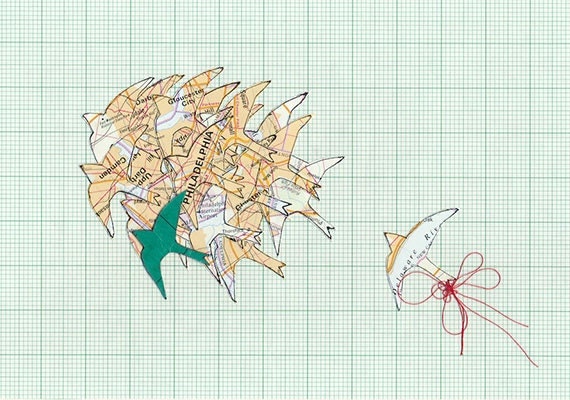 So, you've installed your Etsy Web Analytics. Now what do you do with all this data? I'm going to give you a few explanations and tips to help you use these stats to improve your Etsy shop. If you're unfamiliar with Google Analytics, you can also explore their extensive educational resources here.
Don't expect to be an analytics master right away. Get acquainted with this powerful tool gradually, and if you start to get flustered, walk away and come back later.
Let's get started! Head on over to your Google Analytics account and open up the dashboard for your Etsy shop.
Compare and Contrast
First I want to point out one of my favorite analytics functions, which allows you to compare two date ranges for your reports. This tool can help you analyze traffic from one week or month to the next, which is particularly useful if you've made a significant change and you want to compare stats!Check out the rundown from Google Analytics Help:
To select a range of dates:
From the Calendar tab, click once on the desired start date, then click the end date. The selected days will be highlighted.
The Timeline tab lets you drag the start and end date sliders to any desired date.
Your selection will be displayed in the Date Range text boxes to the right of the timeline.
You can also enter a start and end date in the Date Range fields, using mm/dd/yyyy format.
To compare two different ranges:
Select the Compare to Past checkbox and follow the instructions above to select a date range.
Change values in your reports will be calculated against the selected Compare to Past range.
Remember: Once you've selected a new date range, click Apply Range to update your report.
Comparing date ranges can be quite useful. Let's say last month you launched a new line of work. This trick can help you find out quickly if that effort has culminated in more visits or visitors (keep digging to find out how long those visitors hung out in your shop or where in the world they came from). If you're disappointed with the rate of traffic to your shop, take some time to review the Top 10 Marketing Tips From Full-Time Etsy Sellers.
Bounce Rate Basics
Now let's chat about bounce rate — I've noticed that a lot of sellers are curious about this topic. Bounce rate is the percentage of visitors who don't hang out and view another item or page within your Etsy shop. They come in, say, to a particular item listing and then leave without checking out anything else in your shop. (Oh, dear!)
You can find your average bounce rate on the dashboard of your Google Analytics account, but you can also check out the bounce rate on a specific page in your Etsy shop, on traffic sources, on your landing and exit pages and more, so dig around!
And now a few tips to decrease your bounce rate:
What else do you find out from your analytics tools and Etsy Shop Stats? Share your insights in the comments.