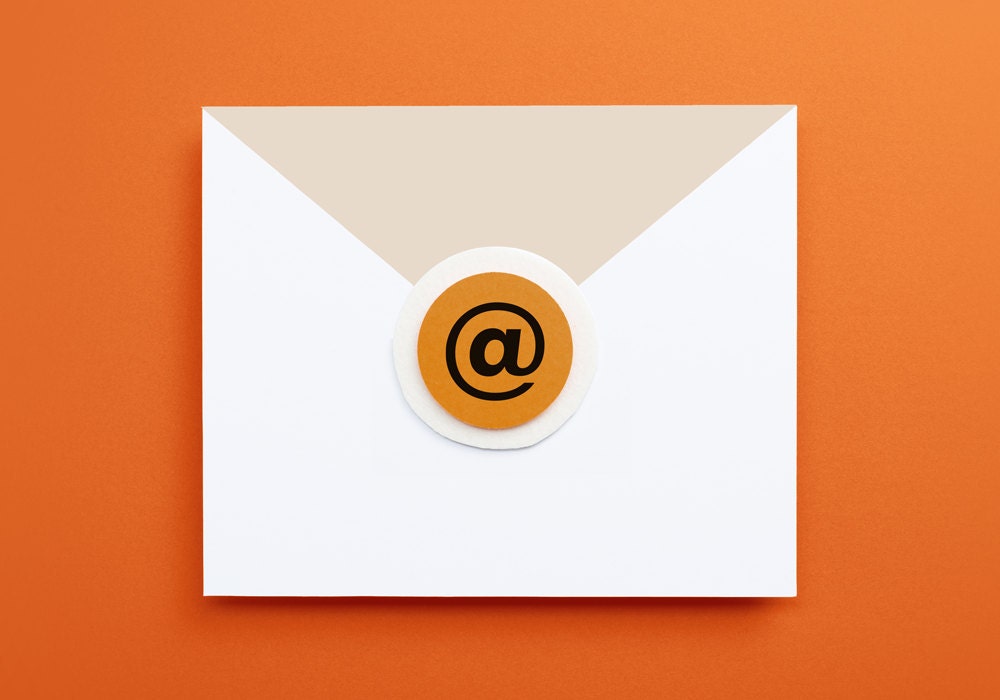 In the midst of ever-changing social media algorithms, it's hard to know which posts will reach your audience. Email marketing offers a distinct alternative as a one-to-one touchpoint, connecting your message directly with an interested audience.
Why email marketing is effective
How to collect email addresses
How to write effective emails and when to send them
Subject line tips and A/B testing
Why email marketing is effective
Digital newsletters help level the playing field from the start by landing straight in your subscriber's inbox, with the added advantage that subscribers have already indicated an interest in what your brand has to offer. By delivering rich content and enticing updates in an efficient, scalable form, email marketing is an excellent way to build your brand and foster an ongoing relationship with buyers. Plus, as you learn more about your audience over time, you'll have ample opportunities to hone your strategy and perfect your content with help from the robust metrics integrated in many popular email platforms.
Metrics are an invaluable component of each email you send to subscribers, helping you learn more about what appeals to readers and drives engagement. Most effective email blasts are crafted around clear "calls to action" that prompt recipients to carry out specific behaviors that are advantageous to distinct business goals. Tracking your subscriber's successful completion of these behaviors—whether they're visiting a blog article on your website or purchasing an item from your shop—is a helpful way to quickly gauge the impact of your email marketing efforts.
In the following introduction to email marketing, you'll learn how to efficiently (and legally) grow your subscriber list, how to build compelling and timely emails, and learn more about running email experiments by testing send times and subject lines.
How to collect email addresses
The first step in creating an email marketing campaign is to build a solid list of subscribers. People you're emailing have to have chosen to hear from you, which in the email marketing biz is called "opting in." This means someone signed up for your newsletter either on your website, via social media, or by adding their name to a good old-fashioned paper list at a craft or trade show.
So how do you get those all-important email addresses? Simple: You need to let people know you have an email newsletter to subscribe to. Here are a few ways to do that:
Make it easy to subscribe: If you have a website or a blog, include a newsletter subscription link on your homepage with a sidebar widget. Your email service provider should generate a code that you can easily add, which will integrate seamlessly with your master subscriber list. You should also add a link to your newsletter sign-up in your other branded web spaces, such as your Etsy shop, your Pattern site, and your blog.

Share on social media: Post on social media encouraging your current fans to sign up for your newsletter with clear messaging about what they can expect to receive from you. On your Facebook Brand Page, add a Call to action button that links to your newsletter subscription page. Posting on Instagram or tweeting every few weeks to remind followers about your email list (and tease upcoming content) can also entice new subscribers.

Develop a killer opt-in offer: Incentivize customers to sign up for your newsletter by offering something in return—and being clear about what subscribers can expect. Whether you say you'll share DIY content, free printables, coupon codes, or sneak peeks at new products, deliver on your promise as soon as people sign up.

Connect at in-person events: Many businesses sell through a variety of channels, including in-person fairs or trade shows. Encourage visitors to your booth to subscribe to your newsletter as a way to stay connected with your brand. You can use a clipboard with a sign-up sheet and pen, or set up a digital tablet with a streamlined subscribe form, like Mailchimp Subscribe, so you won't need to manually add emails after the event is over.
Remember, you should never add customers' emails to your list without their consent. Not only is it against Etsy's policies—it's also illegal in many countries. The goal is to create a list of people who want to hear from you. A solid list of subscribers translates to higher open rates (the percentage of your subscribers who actually open your email) and more click engagement with your content. When building your list, focus on quality over quantity.
How to write effective emails and when to send them
As a whole, your newsletter should feel like a natural extension of your brand story—from cohesive visual elements to a writing tone that's consistent with your social media and other channels. Incorporate your logo, typography, and brand color scheme within the email template you select to help subscribers instantly recognize who you are and why they're receiving updates from your business. Make sure to select a mobile-friendly or "responsive" template before you start building so your emails will look great on a variety of screen sizes and devices.
Your primary goal for every email should be to encourage readers to take a specific action, whether that's checking out your new products, visiting a blog post on your website, or following you on social media. Depending on the primary message of your email, you may decide to limit the number of "call to action" links you include. If you're sending a product-heavy email, you may include a variety of products in hopes of capturing a reader's interest. In contrast, if you're hoping to drive traffic to a single web page, you may limit yourself to one or two links to give readers a clear path to follow after opening the email. Regardless of the number of links you include, strive to get readers to the place you want them to be in as few clicks as possible.
Consider your content
The contents of your email updates depend largely on your existing brand and the interests of your target audience. To get started, draft a list of all the different kinds of news, updates, and content you could share with your new email subscribers. Some examples include:
The launch of a new product line
A sale or holiday promotion
A new behind-the-scenes blog post
A free printable or DIY
A blog post on your favorite seasonal trends
Details about a new collaboration
Information about an upcoming in-person selling event
Think about how often you currently have these kinds of updates to share, and how you could add to this list by creating new content on your blog or on social media. It's important to balance brand promotion with links that add value for readers to avoid losing subscribers over time. Think about what insights you're uniquely equipped to provide through DIYs, buying guides, or styling inspiration, and think about how you can incorporate that expertise in your email marketing.
Give subscribers a clear picture
Images are another vital component of building a dynamite email, but it's important to use them strategically. You can compress large image files using an image optimizer, since they can trigger spam warnings and make it difficult for subscribers to load your email on their phones. You'll also want to take some time to add the title and alt text for images, so that if a photo doesn't load properly, subscribers will still receive a clear message (like, "Click to view our latest designs").
Decide how often to send
The frequency of your email newsletter will depend largely on how often you have new content to share. If you're adding new products to your shop or publishing blog posts every week, then sending your newsletter once a week might make sense. No more than once a week and no fewer than once per month is probably a good rule of thumb, and try to stick to a consistent schedule.
Subject line tips and A/B testing
Cultivating a healthy email marketing presence takes time and energy, so it's important to plan your content strategically. With careful consideration of industry standards and a core understanding of how to test key components of your newsletter, you'll be well equipped to hone your marketing process. Read on for tips to ensure your subscribers will consistently receive—and engage with—your email messaging.
Avoid common pitfalls
Any introduction to email marketing would be remiss without discussing a few best practices that can make or break the success of an email. Before hitting send (or schedule), review these three crucial checks:
Look out for spam triggers: As inboxes are flooded with messages from bad actors and bots touting free cruises, big news, and other enticing offers, email providers have become increasingly cautious in filtering the content shown in a general inbox. After all your hard work, what could be worse than ending up in your subscriber's spam folder? To prevent this problem, avoid using language in your email subject line that could be associated with a spam trigger. Terms like "winner," "free," and "contest" are common culprits. You can find a more comprehensive list of current terms in this roundup of spam trigger words to avoid.

Fix your format (for a variety of email providers): Whether viewing a newsletter on a mobile phone or opening it up in a Gmail inbox, the HTML code that's used to build emails is rendered differently for every email client. Double-checking your spacing, fonts, and formatting across providers will help to ensure a clear, cohesive experience for subscribers. Use the preview tools provided by your email service provider to see how your newsletter will look to subscribers on a variety of platforms, reformatting accordingly.

Always review a final draft: After you've checked your email for spam triggers and previewed your email's format across browsers, it's time to do a test send. It's helpful to have a second pair of eyes for this part of the process where you'll be looking closely for typos and broken links. This should be your final review before distributing to your full audience. Remember to send another test if you update any content in the first version.
Put your content to the test
A major benefit of email marketing is the informative data that's available with each send. Reviewing the open rates and click-through metrics will help you gauge what subject lines and types of content engage subscribers most frequently. Do subscribers tend to click on photos or text links? Are emails with emojis in the subject line seeing higher open rates? Look for trends over time that help you develop a more complete understanding of your target audience.
Once you have a sense of the more general content and tone that works for your emails, you can improve your newsletters further with A/B testing. Following the classic experiment format, first you'll select a test variable (such as your subject line or email format) and decide how long your test will run. For example, if you send a weekly newsletter, you might decide to run a subject line test for eight weeks before reviewing engagement metrics. During the experiment, you'll divide your subscriber list into a control and a test group. Your control, Group A, should maintain all the characteristics of your normal newsletters. Your testing sample, Group B, should be identical—except for the variable you've decided to test.
Popular email clients like MailChimp make the testing process easy to automate and will walk you through the process once you've finished building your initial email. You'll also be asked how much of your subscriber list you'd like to include in the test, and what the "winning metric" should be in order to determine which email version your remaining subscribers receive.
Thinking critically about what action you're hoping to solicit from readers with your email marketing will help you get the most from A/B testing. If your goal is to increase traffic to your Etsy shop, your testing might initially focus on how click rates are impacted by the size of product photos or amount of text you include in your descriptions. If you're more interested in building brand awareness or spreading the word about an upcoming sale, subject line testing will provide you with clear data about open rates that can inform your tone and overall brand voice.