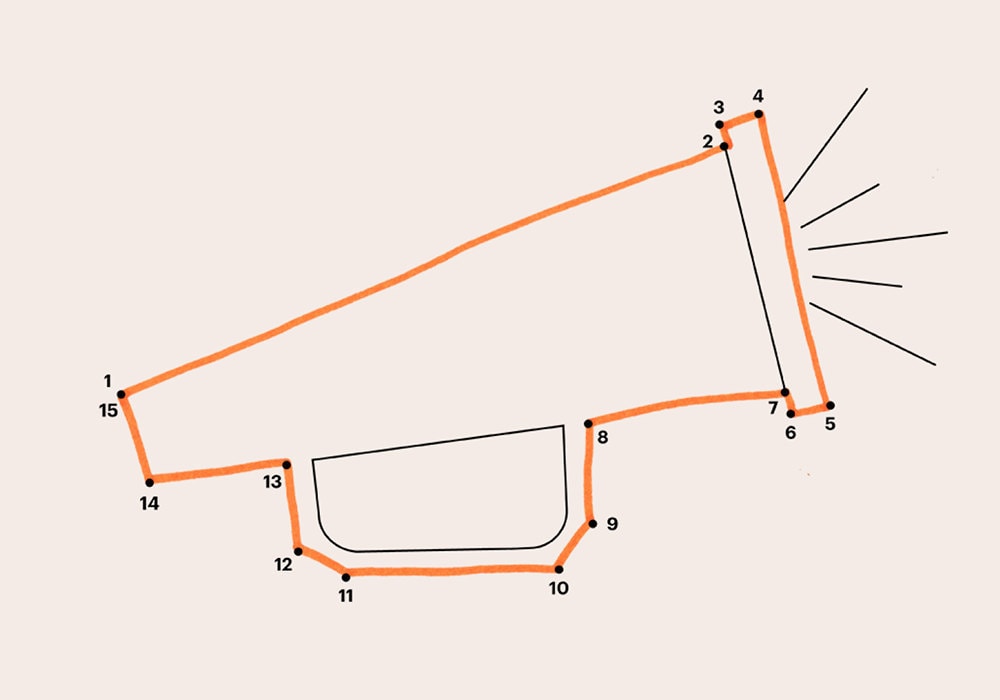 When you're a small business owner, it's easy to get so busy running your shop that you forget to seek out media coverage. But press can be a powerful promotional tool that's well worth prioritizing. Getting press coverage opens doors for your business at no cost to you. If you curate your pitches wisely you have the potential to reach a large amount of shoppers in your target market quickly. A press mention in a bigger media outlet means exposure to their entire readership or audience, increasing awareness of your brand at a much faster rate than you'd accomplish through your own channels. You can profit from smaller outlets too, to target specific niches that are more difficult to reach on your own.
Whether you're landing a feature in a publication, pitching your product for a gift guide, or being interviewed by a news station, press attention of all kinds helps establish your credibility as a brand. The outlet featuring you already has a relationship with its followers, who trust what the outlet endorses. By featuring you, they send a message to their audience that your brand resonates with the taste and values of that publication or channel. It's also a signal that shoppers can expect reliable service and honest business practices if they purchase from you.
Getting a stamp of approval from these tastemakers is also an investment for future press connections. When esteemed and well-liked press outlets write about your brand, it builds buzz within your market. If journalists writing about similar topics see those features, they'll be more inclined to partner with you when you pitch them and may even approach you for a feature.
Types of press stories you might be right for
Making the most of press mentions
Types of press stories you might be right for
Writers are always looking for a strong angle or hook that will make their story unique and appeal to readers, so it's important to identify your "it" factors. Knowing your story's angle ahead of time will help you determine the right outlets and journalists to contact, and how to frame your pitch.
Regional
Local media outlets want to feature artists and small businesses in the area because they're subjects that are directly relevant to their readers. This also means less competition for you because the reporters primarily focus on local stories. Start by making a list of as many of your local area's media that you can think of including daily newspapers, weekly magazines or newspapers, monthly publications, radio stations, TV news programs, and local news websites. Research what they've already published to determine how you'll pitch them. Have they covered craft markets or trade shows in the past? Have they written profiles on business owners or crafters? Think about where your story might fit in. Consider pitching from a regional angle if:
You're a hometown hero: Your story can be a straightforward one, centered around how you're a "hometown hero" of sorts: a local artist or shop owner with an interesting product, who has built their business from the ground up.

Your business helps the community: Perhaps your business benefits your local community. Maybe you employ high schoolers in the area or donate part of your revenue to a local charity.

You collaborate with other locals: If you work with a local manufacturer or sell wholesale to shops in your town, you might pitch the story of how you connected with those collaborators.

Your materials are unique to your region: If you make your product with materials or a process specific to your area, that could be the selling point of your pitch.
You can similarly pitch broader, regional outlets. If you live in a southern state in the US, for example, you could contact southern lifestyle magazines.
Niche
Do you or your products fit into a particular niche? While niche outlets may have smaller audiences, you'll be reaching a more targeted group of shoppers who are more likely to be specifically interested in your products. You may be able to catch a journalist's eye if:
Your personal story fits the bill: One approach is thinking about what makes you unique as a shop owner. For example, if you're a stay-at-home mom who quit your day job to run your business, you might pitch that angle to mommy bloggers or a women's interest magazine. Or if you have a day job as a florist, you could reach out to bridal magazines and floral design blogs. Since those readers have a strong interest in that niche, they'll want to support you if your story resonates with them. Your feature may have the power to turn readers into customers.

Your product appeals to a special interest: Think about what niche your product itself is filling. Are your materials and processes different from most sellers' in your industry? Does your shop have a special mission? Leverage these qualities to your advantage and pitch to journalists looking to cover these subjects. If you make vegan bath products, reach out to animal rights blogs or vegetarian lifestyle magazines. You might even contact bloggers for charities or nonprofit organizations if your products support a good cause, such as selling wigs for cancer patients.

You're a craft master: Try positioning yourself as an expert in your craft, offering to share insider knowledge. Give journalists value-adding content for their readers by explaining a difficult or obscure technique that you use in your work process or divulging some tips and tricks on doing your craft more efficiently. Reach out to bloggers and writers in your industry, like a sewing blog if you make clothing or a vintage home decor magazine if you sell antique furniture. Readers will feel confident buying from you because they'll view you as a master in your field.

Your process is fun to watch: If you have a visually-stimulating work process, you might consider making a quick video to include in your email. It may pique the journalist's interest, and it shows that you're prepared with the materials they'll need in order to feature you.
Business
You can also capitalize on your status as a business owner by landing a feature in a business or entrepreneurial outlet. This approach may work for you if:
You're a confident entrepreneur: As a shop owner, you've probably learned a lot in the process of selling your products. Highlighting how your business has allowed you to achieve a personal goal or have more financial freedom might appeal to money-minded media outlets. Try suggesting an interview or a list of tips with advice about running a business.

You're a thought leader: See if you can take your "it" factor a bit further. Has your brand grown quickly since you started? Do you work with manufacturers or wholesalers? Has a new technology changed the way you do business in a big way? Have you noticed a trend in small business that you feel comfortable speaking about? When you play up your strengths and experience, it assures readers that they can trust your shop.
Product
You want to get new eyes on your product, but what's in it for the press? It's your job to show them why they should feature you. First take a look at outlets that are directly related to your product—like home decor blogs if you sell table linens, for example—but think beyond that and put your product in a broader context. Table linens also make a great wedding gift, so you could pitch that angle to bridal magazines.
Now it's time to do some research. Look at what the outlet has covered in the past so you can preempt their needs. Do they publish a lot of gift guides? Do they run giveaways? Would your product work as a prop in one of their photo shoots? Could you see your work in one of their product roundups? Are you unveiling a new collection that would appeal to their readers? Show them you've done your homework by complimenting their previous features and emphasizing why your product would be a good fit for a future one. Here are a few options to look out for:
Product roundups: Magazines and blogs often publish roundups focused on specific products ("8 organic soaps with ingredients you can pronounce" or "5 wall hangings for the minimalist home"), occasions ("7 wedding favors for the Southern bride"), and seasons ("10 festival style essentials").

Seasonal features: As the holidays approach, you may have smaller items that would be perfect for a gift guide on stocking stuffers for kids, or kitchenwares that would make a great prop for a holiday dinner party shoot. If you're releasing a new collection or line of products, seasonality can make for an effective pitch. You could call your new soft, pastel dresses a "spring collection" or your red and white party decor a "holiday line."

Gift guides: If your product would make a good gift, tell them who or what occasion it would make a good gift for. Your items might work for a list as general as "Gifts for him" or as specific as "Gifts for the wine lover." Pointing out potential ideas will help journalists get a sense of where they could place you. Many gift guides (and roundups) center around price, so you might try highlighting your product's price point—perhaps it's a good contender for a "Gifts under $20" roundup.

Giveaways: Offer to participate in a giveaway, and explain why their followers would want your product. You may not love the idea of letting your item go for free, but the exposure—and the relationship you're establishing with that outlet—is worth it.
Some of these outlets will overlap so don't hesitate to mix and match where and how you pitch these angles. You can talk about your "business" appeal to the business section of your local newspaper, or show off your product's giftability to a niche blog if they publish gift guides. If you're having troubles landing a press mention, you can also sign up for HelpAReporter, a site that connects industry experts with journalists looking for sources for their stories.
How to find contacts
It may be tempting send out as many pitches as possible and hope someone bites, but contacting people who may have no interest in your work won't be a good use of your time. Keep a list of the journalists writing stories you'd like to be featured in. You can often find their contact information in the staff, about, or contact section of websites and blogs, or in the masthead of print publications. This way, when you write your pitch you'll be able to show them that you're familiar with their work and have thoughtfully considered whether or not they would be interested in your product.
How to craft a pitch
Press is a powerful promotional tool for your business, but pitching yourself to editors can be a daunting process if you're not armed with a game plan. Here's what media folks want you to know.
Read before reaching out
The single most common pitching mistake to avoid (and the quickest way to get ignored) is to contact editors before reading their magazine or blog. Even if you only spend five to ten minutes with the publication, you can study the articles to identify the tone, learn whether they feature products like yours, or if their emphasis is on something different. Read their most recent articles, check out their about page, and see if they have submissions guidelines on their contact page.
You'll increase the likelihood of getting a response if you tailor your pitch to the specific writer or editor, so take note of who's writing the features you could be a fit for. For example, if an outlet publishes profile pieces on artists and creatives in your field, read those features, write down the authors' names, and track down their contact information. (Email addresses are often listed in the site's about or staff pages, and if you're having trouble you can also try connecting through LinkedIn.) Or if you're reaching out to someone who edits the wedding section of a magazine, familiarize yourself with that section so you can mention it in your pitch. This way they'll know you took the time to research their style and interests.
Write a compelling headline
One of the most helpful things you can do to set your pitch apart from others is to title your pitch well. Many editors receive hundreds of pitches each week, so it's important to help connect their mental dots within the first seconds that their eyes land on your email subject line. For example, "Cool Wet Weather Gear Under $25" quickly informs an editor that you're suggesting a potential product roundup idea for spring. It's also a good idea to make your subject as catchy as possible. "Wet Weather Gear You've Never Seen Before—Under $25" makes for an appealing subject line because it entices the reporter to read the email itself. The reporter is more prone to opening the email, and taking a look at the items that they may have never seen before.
Tailor your message
Address the pitch to a specific editor and double-check the spelling of their name. Think about what makes your brand special and what would appeal to this particular journalist. Maybe you've been selling greeting cards since third grade? Or all your prints are inspired by your dog's view of the world? Whatever your take, share it in pitches and be prepared to talk it up. Reference a recent post in your pitch to show that you follow their work and care about their mission. For example, if you sell knitted scarves you might mention that you loved their interview with a crocheter who quit their day job, and then dive into the story behind your journey as a seller.
Consider timing and seasonality as you craft your messaging. What holidays are coming up? Is there a fashion trend in the news right now? Writers want to discover The Next Big Things in Everything and The Best Holiday Gift Ideas, so see if your product could work in the context of new trends and current events.
Consider lead times
A lead time is the time frame between initiation of a project and completion of it. That means thinking about how far in advance you'll need to send your pitch. Magazines and newspapers often need more notice because print media outlets plan their releases several months prior to publication. A monthly magazine can work up to three months in advance, but a blog may only need a few weeks' notice.
The type of story you pitch should also factor into your timing. The larger the feature, the more time the editor will need. You might pitch a profile on your shop months in advance, while you could suggest your product for an online gift guide two or three weeks ahead of time. If your pitch is tied to a holiday, be sure to reach out early enough. Don't wait until February 7 to pitch a Valentine's Day mention. Get in touch a few months before so your story is one of the first that they consider.
Email etiquette tips
The easiest, fastest way to reach an editor is to send an email. Here are a few things to keep in mind when writing your pitch:
Be personable and polite, and address the journalist by their first name.
Be brief. Aim to share your story, pitch your product, and engage the journalist within one to two paragraphs.
Include links to your shop, blog, website, and relevant media such as photos or video if applicable.
Proofread and spell-check your message before sending.
Keep your sites in tip-top shape and your shop stocked so you're ready for attention from editors and journalists before you pitch.
Here's an example pitch:
Subject: 5 outdoor soy candles you never knew you needed
Hi Sarah,
I wanted let you know about my new outdoor candle collection launching next Tuesday, June 9. I'm so excited about it! It's called the Peace and Quiet Collection and it's inspired by the refreshing serenity of balmy summer nights. Made with 100% soy wax, these long-lasting candles capture the essence of fresh air and peaceful calm felt on a lake house deck or beachfront porch. I took the soothing, full-bodied scents of blooming trees and flowers and infused them with rich earth tones to create these candles. My ingredients are all-natural and vegan, and I make each candle by hand before pouring it into a sturdy, non-toxic mason jar. Plus, they include my hand-mixed essential oil blend for repelling mosquitoes! The prices range from $8 to $25 each, depending on the size. I know your readers have liked my candles in the past, so I thought they might like to see the new collection too.
Thanks for your time, Sarah! I hope you have a relaxed week.
Best,
Jessica Davidson
Focus on great photos and art
Since visuals have the power to make a lasting first impression quickly, great photographs are essential. Invest in quality photographs and you'll get quality press. Here are a few types of photos journalists are looking for:
A headshot: This is a high-quality, professional portrait of you looking your best, where you're the center of the photo.
Your studio or workspace: Keep your space well-lit and tidy. Or if a workspace crammed with stuff is your vibe, make sure that it's artfully portrayed.
You in the creative process: Have a photographer friend take some action shots of you in the midst of making. Don't be afraid to strike some natural poses and style these shots as you would a magazine shoot.
Your items in context: If you make paintings, show some of your pieces arranged beautifully on a wall. If you're a potter, show some of your tableware displayed on a kitchen shelf. Take close-up detail shots and shots that show the whole room.
Your items against a plain background: Shoot some well-lit photos of your items against a plain white background. Some bloggers and magazines prefer simple photos with solid backgrounds, easy to use in collages. These make it easier for them to incorporate your items into their posts or spreads.
Remember to keep high-resolution versions of your photos that are at least 300 dpi and 2500 pixels across, especially when pitching print media.
Following up
Your job is only half complete if you don't follow up on your pitch. Editors may find your pitch full of possibility upon first blush but then get inundated with work and forget to respond. A quick follow-up email, 10 to 14 days after the initial pitch, shows you're serious and may just be the necessary nudge to inspire an editor to commit.
Don't get discouraged if a journalist can't find a place for your product or idea the first go-around. When you come back to that same person with a good idea or a different product a second and third time, it signals that you mean business and are doing the work it takes to get their attention. If it's a good match for the outlet, eventually they're likely to reward persistence and find a place for your idea.
Build the relationship
After you're featured, show your appreciation. Send a thank-you note and stay in touch with the writer. You can comment on their social media posts or send a quick email complimenting a piece of theirs that you enjoyed. If they're local, take them out for coffee or a drink. If you can afford to give away a product for free, send them a small gift. These rules also apply for reporters who haven't featured you yet. Establishing a rapport with journalists makes you more memorable and keeps you top of mind for future stories.
Tips on nailing interviews
Before a blogger can press "publish" on a story about your shop, they might ask to interview you to learn more about your business. Use these tips to help you conquer nerves and take advantage of the publicity.
Practice makes perfect
No one knows your business better than you do. But it can still be helpful to spend some time reviewing your story and the talking points you want to emphasize. Reflecting on how you got started, your inspiration, or your products can help you feel more confident when talking to the press. What are the three most important points you want the reporter to take away from the interview? Practicing your answers out loud beforehand is a good way to calm nerves. Think about your answers to these three common requests from interviewers:
How did your business get started?
Tell us about your business.
Where do you see your business heading in the future?

If you're asked to do an on-camera interview, treat the interview like any other conversation. Focus on being yourself instead of trying to be eloquent or appear a certain way.
Identify your "it" factor
Don't be afraid to get personal. Tell the reporter a story—whether it's about a heartwarming request from a customer or the inspiration you get from your kids—these are exactly the kinds of anecdotes that writers love.
Reporters are often interested in the business side of your shop too. The struggles and challenges unique to being an independent business owner—and how you've overcome them—make for a great angle for business publications.
Know that you're in control
Going "on the record" can be intimidating, but remember that you're always in control of the conversation. If you're not comfortable answering certain questions, you don't have to. Simply say, "I'm not comfortable talking about that, but I can tell you about..." and steer the conversation back to topics you're excited to talk about.
Worries about being represented inaccurately can make interviewees nervous. Ask the reporter up front about what kind of fact-checking you can expect. Always get the writer's contact information, so you can follow up if the article does contain any inaccuracies.
Making the most of press mentions
Once your press is published and out in the world, make the most of this win for your business. Even though you're getting a whole new set of eyes on your business from that publication, promoting it on your own channels is just as important. It's a way to show your current followers that your business is thriving, potential customers that other trusted sources support you, and other publications that you're worthy of their press. Plus, the journalist will appreciate you pointing a new audience to their outlet.
Celebrate on social media
Posting about your press mention on social media is an effective way to get eyes on your feature. Tag the outlet's account (and the writer's if you have it) in your post, and use any relevant hashtags to draw more target customers to the piece. Include a link to the feature if it's online. If you're posting to Instagram, add the link to your bio and direct followers to click it there. For print media, be sure to include instructions on where your audience can find a copy of the issue.
Play up your featured product
If the feature is about a specific product or collection, use this opportunity to spotlight it. Promote it on social media and include positive quotes about it from the feature. If the mention comes from a high-profile outlet, update your listings to pique the interest of potential customers. Add "as seen in [insert publication's name]" to the item description or title, and consider linking to the feature as well.
Start an archive
Another helpful tactic is creating an archive of your press mentions on your blog or website. This makes it easy for people researching your business—whether it's a customer or a journalist—to see that you're a credible brand. For features you can't link to, like magazine or newspaper press, ask the publisher for a PDF version of the piece. Collecting your press in one place shows others the history of your brand and how it's evolved, and it's an organizational tool so you can quickly locate past features.