Last year, Etsy launched Maker Cities, a new pilot program designed to support cities in developing local creative economies. Our goal was to create empowered entrepreneurial businesses, strengthened local economies, and collective commitments to change how we buy, sell, and create goods.
In May, Etsy seller representatives and city officials from 13 cities throughout the US and Canada came together at the 2016 Maker Cities Summit in Brooklyn, New York, to create action plans for their respective creative economies. A year later, we're thrilled to share that several cities assembled and enacted innovative plans that will help develop and expand their existing local and creative economies. Learn more about their plans here. We celebrate and congratulate the work of these cities and are excited to see how their plans will continue to support and drive their local creative economies in years to come.
Throughout the Maker Cities pilot phase, we learned there's a deep need–and a lot of enthusiasm–for this work. We've also learned that by narrowing the focus of the program and committing greater resources to it, Etsy can help our partners make a bigger impact.
What's new
Today, we're announcing that the Maker Cities program is evolving to provide grants to nonprofits around the world committed to providing meaningful opportunities to participate in the creative economy. We believe that fostering inclusive creative communities builds stronger economies, and that local organizations are the best equipped to generate ideas and solutions to achieve this goal. We also know that the barriers to creative entrepreneurship faced by traditionally marginalized groups can be particularly difficult to overcome and costly to address. This is why, in 2017, we're focusing our resources on helping local communities support these groups.
There are two grant options:
Research grants are one-year grants for local nonprofits and accredited educational institutions who want to better understand the challenges marginalized members of their communities face when starting and running a creative business, and identify opportunities for overcoming those barriers. Etsy will award selected grant recipients up to $30,000 USD, or the equivalent in your local currency.
Program grants are two-year grants for local nonprofits and accredited educational institutions who have already identified a need and potential solution to help marginalized populations thrive as creative entrepreneurs and are ready to take action. Etsy will award selected grant recipients up to $60,000 USD, or the equivalent in your local currency, over a two-year period.
How to apply
If you're passionate about supporting inclusive, creative economies in your city, encourage a nonprofit or accredited educational institution in your area to apply for a Maker Cities grant here. For funding purposes, applications must be submitted by nonprofits or accredited educational institutions, but it is required to have one or more Etsy sellers involved in the application and project.
We're accepting applications through May 26, 2017. Applications should clearly articulate the problem or challenge your nonprofit or accredited educational institution would like to address, or better understand, in your community. If you have any questions or need help identifying potential proposal partners, please contact us at etsymakercities@etsy.com. Grant recipients will be notified in June.
We're incredibly excited about this new chapter for Maker Cities and the opportunity to support the inspiring work that's already happening on behalf of creative entrepreneurs in local communities around the world.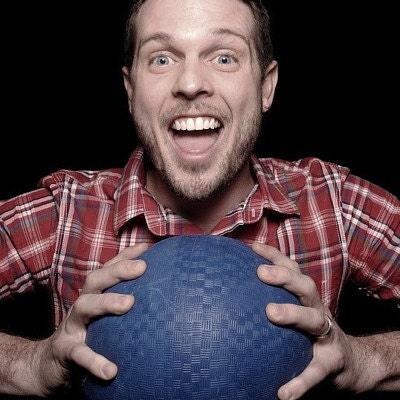 Words by Graham Ashcraft
Graham Ashcraft is the Creative Entrepreneurship Program Manager for Etsy. When not using his business degree to help sellers grow their businesses, he's busy playing with his twin boys and dreaming about his next big adventure.