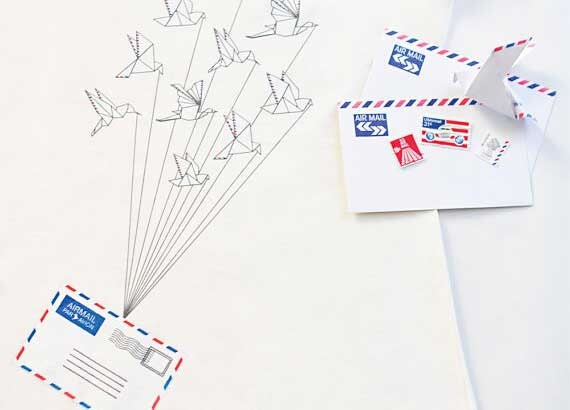 The Etsy marketplace attracts buyers and sellers from all over the world. One of the easiest ways you can increase your shop's customer base is to start shipping your products internationally.
It is very simple to send internationally from Australia, so let's take a look at some steps to get you started on your international selling adventure.
Start by figuring out your international shipping prices:
Weigh your item. Place your item in the box or bag you intend to ship it in along with any additional packaging required and make a note of the weight. It might be worth investing in a set of kitchen scales for your workspace for this purpose.
Go to the Australia Post Postage Calculator and enter your destination country and the weight and dimensions of your package.
The calculator will give quotes for a variety of shipping options. Most Aussie sellers use Airmail as their default shipping option as it is the most cost effective option (apart from sea mail, which can take months!).
It might be worthwhile to mention in your listings and policies that you ship via Airmail and suggest that buyers contact you if they would like a quote for including tracking and/or insurance with their package. Some sellers feel more comfortable including insurance with every package. Familiarise yourself with the Extra Cover options offered by Australia Post.
Now it's time to add the shipping information to your listings:
Once you have your shipping quotes, you can add each country's pricing under the shipping section when you create or edit a listing.
Start with a selection of countries you are most likely to sell to (for example, the United States, UK, France, Germany and Canada), and take an average of these shipping prices to assign to the "Everywhere Else" category to cover any sales you might make in other regions. As you become more experienced in international selling, you can add exact prices for more locations.
Once you have determined your shipping costs, it's a good idea to create shipping profiles so that you can quickly add these prices to future listings. You can create new shipping profiles in your shop settings.
Okay, so you've sorted out your international shipping prices and you've made an international sale. Now what? Let's head to the post office!
Ensure your item is packaged safely in a sturdy box or bag. It has a long journey ahead!
Don't forget your photo ID when you head for the post office – you need to show this when shipping internationally.
You will need to fill out a green customs form. This just requires some basic information about the contents of your package. Ask for a stack of forms to take home with you so you can prepare these ahead of time in future.
Never mark your items as a "gift" — this could land you in hot water with the customs authorities!
When shipping some items of value to certain countries, the buyer may be subject to some fees and charges. Make sure your buyers are aware that this is their responsibility. As experience gives you more specific information as to what items attract charges in which countries, you can add these details to your product listings to keep your buyers in the loop.
Tracking international packages:
Unfortunately, it is quite expensive to track packages sent overseas from Australia. If you are using Australia Post, the tracking option is only available for express shipping. You can get quotes for shipping with tracking by using the same Postage Calculator as above. You can also choose to "register" your package. While this doesn't allow you to track the progress of your package, it does confirm when it has been delivered.
International couriers:
While most Australian Etsy sellers ship via Australia Post, there are a variety of international couriers available. Consider contacting them for a quote to ensure you are getting the best value for money. Here are some courier companies offering international services to get you started: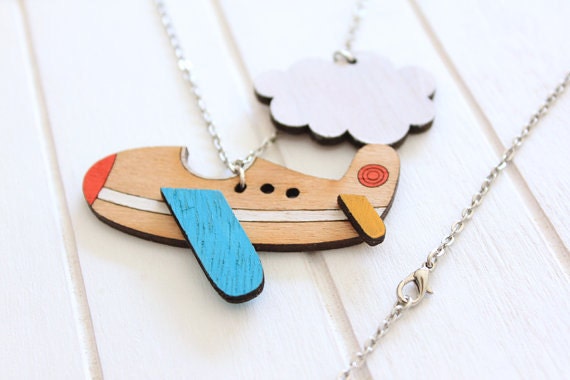 Tips & Tricks:
If you are worried that high shipping costs might turn away international buyers, consider absorbing some of the cost into the price of your product and decreasing your shipping costs. You can compensate Australian buyers for this price increase by offering free domestic shipping.
Include information about international selling on your "Shop Policies" page. Outline what is and is not included (for example, tracking or insurance) and a guide on estimated delivery times so that your customers' expectations will align with the realities of international shipping. Many of your customers may have never received a parcel from Australia before.
Check out Australia Post's guide to sending parcels overseas for some more detailed information on sending internationally.
To really streamline your shipping process, try Australia Post's "Click and Send" option. If you have a high volume of orders, it's great because you can print shipping labels, fill out customs forms, pay for your order and even organise a courier to pick up your packages (optional, extra charges apply). You can also use this service for shipping domestically.
Australia Post prohibits the sending of certain items. Jewellery sellers in particular need to familiarise themselves with these regulations as the sending of gold, silver and precious stones is subject to strict regulations and they cannot be sent via certain services.
Each country has varied regulations about what it will and will not accept into the country. For detailed information and regulations for each country, visit the International Post Guide. Again, this is especially important for jewellery sellers.
Shipping items to Australia:
If you're a seller outside of Australia who is looking into shipping to Australia, you're in luck. It's really simple to ship into Australia and as long as the value of the items you are shipping is less than AU$1000, the buyer will not incur any additional charges or taxes.
However, customs laws are quite strict, so check to make sure your products don't fall into one of the categories of items that can't be shipped to Australia.
While this may seem like a lot of information, it will become second nature before you know it! And the benefit of opening up your shop to a worldwide marketplace will be well worth the initial effort.
Have you got some great tips, tricks or insider knowledge about sending to and from Australia? Let us know in the comments below!