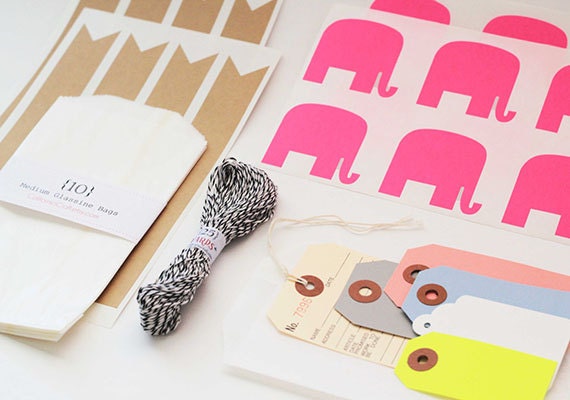 If your ultimate goal is to transition from occasional sales to full-time online retailer-ship, you're probably considering  what steps to take to get your business to the next level. Building a reputation far and wide often starts with basic branding strategies; labels, packaging and order fulfillment all play a role in creating a shopping experience your customers will just have to tell their friends about. Below are three components of physical branding to consider once you've defined the experience you're hoping to cultivate for shoppers in Branding 101.
1. Label Your Labor
Many Etsy sellers overlook a fundamental  part of building brand recognition — labeling their incredible products!  Labels help make your items easily recognizable for gift recipients and appreciative passerby, enabling them to track down your work long after the initial sale. The format your label takes depends on how you hope to communicate your brand to customers and the nature of the products you're selling. Below are a few suggestions for getting started; read Label Maker for more tips.
Stick to it. Add a removable sticker with your logo or shop name to the back or base of products.
Get crafty with hang tags. Perfect for vintage items, hang tags add a professional touch that reminds buyers you've got a whole store full of wares.
Order a custom stamp. Custom stamps are surprisingly affordable and can be handy if you produce paper goods. Find a design that matches your overall aesthetic, and use it as a subtle reminder to guide customers to your shop.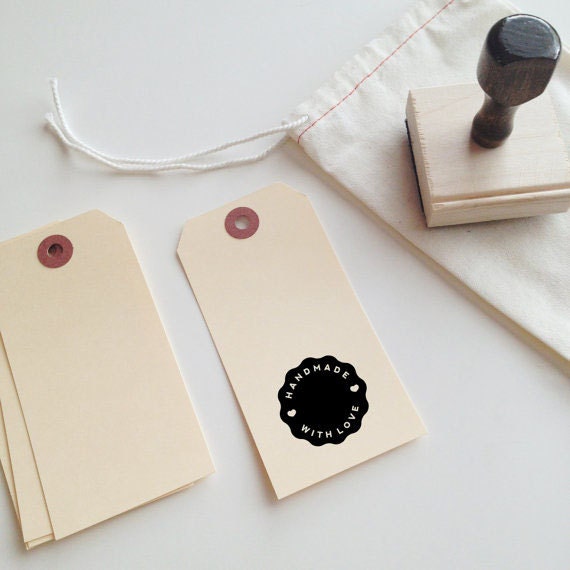 2. Make Your Packaging Pop
As you grow, the care you put into packaging everyday orders becomes an extension of your brand. If you sell something that might be purchased as a gift, it's smart to consider offering free or even a for-purchase gift wrap listing. Making items gift-ready is another step in demonstrating your retail prowess.
Define your style. Consider how you'll reflect your brand message with your packaging choices. Think about colors, materials and overall composition carefully. Check out Packaging Inspirations for more elements to consider.
Keep it green. Maybe my California roots are showing a bit here, but there's a lot to be said for a minimalist approach to product packaging. Think about ways to charm your customers while carefully considering your consumption. Are there any household materials you can you reuse to keep items safe in transit?
Show it off. Include a photo of your beautiful branded packaging in your listing to help shoppers connect the dots.
Make it memorable. Can you include tiny tuck-ins or thoughtful details that will help compliment your item and further your brand message?
Leave a calling card. Use a business card to tie your branded elements together. You can get started with MOO business cards or design your own using a personalized stamp and blank cards. Consider including a coupon code on your card for gift-givers who might realize they want their own version of your product!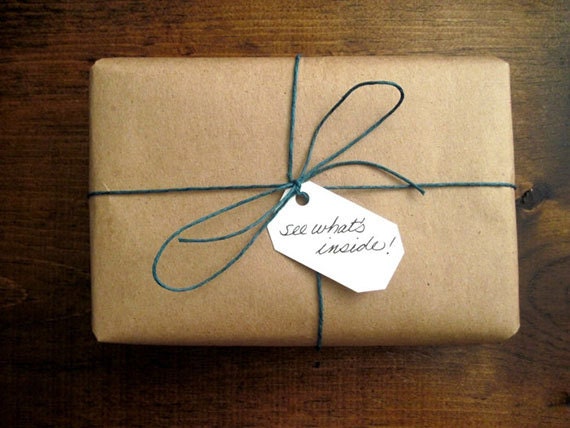 3. Get Into Shipping Shape
It's no secret that your shipping practices can make or break your success as an online retailer. Consider how your last online shopping experience was shaped by shipping service: did the retailer make sure your item arrived safe and secure? Did they account for potential return shipping with their packaging?
You likely have connotations of that company based on those answers that influence your inclination to shop with them again. Make shipping a priority and your customers are sure to take notice.
Create a shipping station. Stay well-stocked with the  supplies necessary to get the job done efficiently. For inspiration, check out tips from sellers who've created their own stations in the Etsy Success team.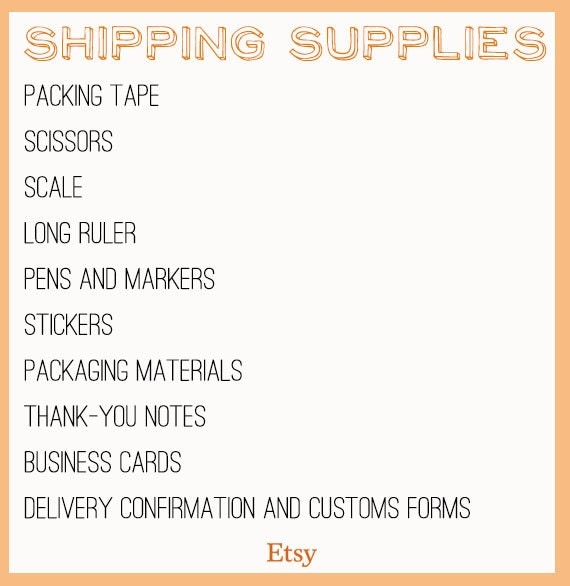 Set shipping expectations. Establish realistic deadlines for turnaround times and ship-by dates based on your workload and the season. Share them in your Shop Announcement and Message to Buyers. Clear communication can help prevent confusion down the line.
Double check the address. If you have any doubts about which address to ship the product to, don't hesitate to clarify first with your buyer. Sometimes addresses differ between PayPal and Etsy, or they might be at an alternative address for the holidays. They'll thank you for taking the time to check-in — especially if the purchase is headed directly to a gift recipient on a deadline.
Get your brand in the mail(box). Hope you kept that customized stamp handy! Basic mailing supplies become tools for building brand-awareness with the simple addition of a stamp or two. Use your logo and return address to make your package easily recognizable.
Don't be afraid to ask questions. As you implement branded packaging into your business operations and finesse your shipping practices, remember to reach out for help from the Etsy community when you need it. Learning to sell online can feel like learning a whole new language, and there's a natural learning curve. If you're feeling adrift, connect with an Etsy Team to find your footing.
How will you make your packaging shine for the holiday season? Share your ideas in the comments.