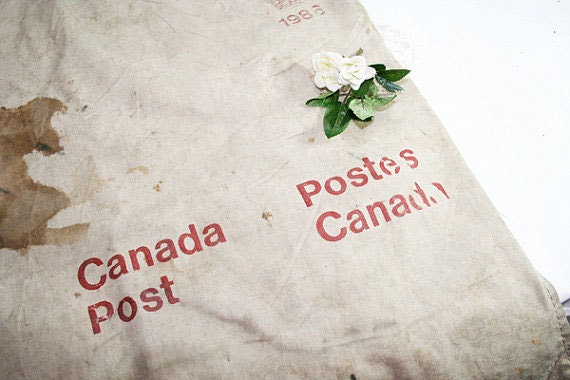 Hey there! My name is Nada and I'm Etsy's Canadian Community Manager. As I've travelled across the country, I've heard your cries, horror stories and struggles with Canadian shipping. We know that it can be a challenge to stay competitive with higher costs and longer shipping times, so I've sought the wisdom of an expert. Jacquie works at Canada Post and is also a successful Etsy seller at JacquieVintage. Read on for her tips.
Shipping is so expensive. Can my small business survive it?
The short answer is yes*.  Note the asterisk.  As anyone who ever encountered that little star after enticements for "Free Shipping" or "Buy One Get One" knows, the devil is in the asterisk. What does the asterisk demand of you as a small business owner?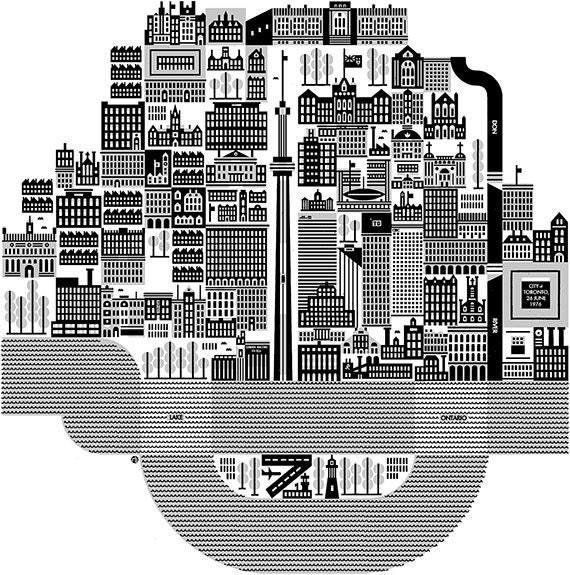 1. Know your customer. General demand for your item, its uniqueness, and its price all play a role in how your customer perceives the shipping cost. I think sellers need to decide on a reasonable ratio of shipping cost vs. item price, and stick to it. Put yourself in your customer's shoes. Be realistic. Adjust your packaged quantities, offer volume discounts, explore ways to minimize packaging. And most importantly, research what other sellers are doing! Which brings me to the next point:
2. Know your competition. For us Canadians, it's a fact of life that most of our competition is located in the US, where sellers get the benefit of much more favorable shipping rates from the US Postal Service. It creates a challenge, but not an impossible one. Figure out who is selling products the same or similar to yours. You may find you need to increase your item price while lowering your stated shipping in order to compete. Doing this may require you to amp up your descriptions to highlight how your item is special or unique.
3. Know your item. What can you do to alter your items in order to reduce their shipping cost? This is an important question to ask yourself. Before designing your next incredible piece, take into account how much it will cost to ship. For example, a soap maker realized that her individual bars were too thick for the affordable Lettermail/Light Packet rate — one bar's total shipping cost would be a whopping $12 to the customer. Making travel or sample size bars in thinner sizes or bundling bars in sets of three would be ways to reduce the per-bar shipping cost.
How do I calculate rates?
The quickest and easiest way to get a rate is by going to Canada Post's website. On the homepage, click "Find a Rate." There's a default section for parcels, and another section for letters/documents. Enter your package weight, dimensions, and from/to information. Make sure you respect the minimum dimension restrictions for USA/International parcels. The results will omit certain service options if you don't.
Reminder:  If you list your items for sale in US dollars, don't forget to convert your shipping costs before adding them to your listings!
What tips do you have for cost-effective packaging?
In general terms, smaller and lighter is better. And in some cases, flatter is better. Don't overpack. For fragile items, a bigger box isn't always more secure. As long as the item is tightly buffered on all sides, it should be safe. Try poly mailer envelopes, which are light, cheap, and available in a range of sizes. If your item is fragile, try wrapping it in cut-up cardboard to fit, then place it in a poly mailer. Be aware of the minimum/maximum dimension restrictions for certain shipping services such as Light & Small Packet, USA Expedited, etc.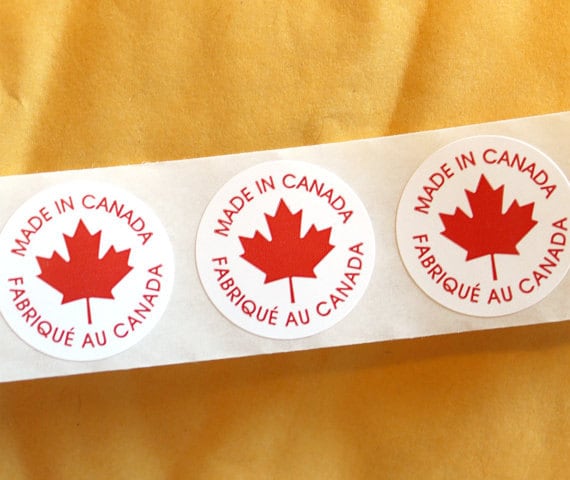 Should I get tracking? Is it worth it?
Tracking is a protective feature that allows a lost parcel to be traced through the system. You can't buy tracking separately as an add-on. It comes bundled with certain parcel services: Domestic Regular Parcel, Domestic Expedited Parcel, USA Expedited, International Surface/Air Parcel, All Xpresspost, All Priority.
Key things to note:
Lettermail, Oversize Lettermail, Light Packet, and Small Packet do not have tracking.
Tracking is key to fighting any non-delivery disputes/claims initiated on PayPal and Etsy.
Canada Post has ways of tracking Small Packets even without a tracking barcode.
Communicate with your customer, ask them to be patient, and have a plan ready for how you will deal with the situation if too much time goes by without successful delivery. Will you refund the customer? Ship a replacement? In my experience, lost parcels occur very rarely. But when it does happen, think of it as part of the cost of doing business. The most important thing is to make sure your customer is satisfied.
What about insurance?
Canada Post offers insurance on all parcels except Light Packet (Lettermail and Oversize Lettermail are not considered parcels, and therefore carry no insurance). The insurance covers your parcel against loss (non-delivery) and damage. Glass and ceramic items are not covered against damage. Services that have insurance include $100 Canadian of coverage in the price of the postage (except Domestic Regular Parcel – you have to buy the insurance as an add-on). With the exception of Small Packets (which carry a maximum of $100 coverage), you can purchase additional insurance in $100 coverage increments.
What do I need to know when shipping internationally?
Some sellers are afraid to ship parcels internationally — don't be! The only difference is that you have to fill out a customs form to include a description of the item(s) and the corresponding dollar value.
When mailing an international parcel, take note of the expected delivery time and communicate it to your customer. Be aware that occasionally packages can be delayed while clearing customs in the destination country. Also, it's important to note that some countries charge recipients duties and taxes on their shipments. Most international customers are pretty savvy, but it never hurts to mention it in your policies or customer correspondence.
Are there any discounts I can apply for on Canada Post?
Yes! Any small business owner is eligible for a discount program called "Venture One." You can apply online at the Canada Post website, or pick up an application at your local post office. There are no special requirements to join. Venture One members enjoy a 5% discount on certain shipping services and products.
Are there any tips or tricks I should know about?
Your shipping task will be much easier if you get yourself a scale. There's no need to spend a lot of money on it. A simple kitchen scale works for small to medium parcels (hunt one down at a thrift shop!). Bathroom scales work fine for larger parcels.
For Oversize Lettermail and Light Packet parcels where the 2cm thickness restriction is very key, you can purchase a special plastic template from Canada Post. Sellers call it the "slot of doom" because when you have one millimeter too many you pay the more expensive rates.
Be sure to compare the price of prepaid Xpresspost envelopes to the Regular (or Expedited) parcel rates for domestic shipments within Canada. In certain cases, it can save you money. The small cushion envelopes are quite roomy (although there's a weight limit of 500 grams).