The Problem
When Jennifer Vinje opened Anueva Jewelry in 2016, she struggled with product photography. She knew what she wanted: to show customers that her pieces are made by hand. But her photos made them seem mass-produced. She used a light box set-up with artificial light that cast no shadows, resulting in the look of a product from an anonymous, big-box retailer. Rather than showing customers there was a person behind the shop, her images felt sterile and inappropriate for Jennifer's brand. She tried using woven backgrounds, but the patterns distracted from the details of her delicate, dangle earrings. Since her collection contains both sleek, modern pieces and rough, organic pieces, she also found it challenging to represent the two contrasting styles of her brand through photography. The light box she used to shoot her modern jewelry left her nature-inspired pieces looking lackluster. And though she owned a high-end DSLR camera, images that should have been highlighting the cut of a diamond were blurry and out of focus.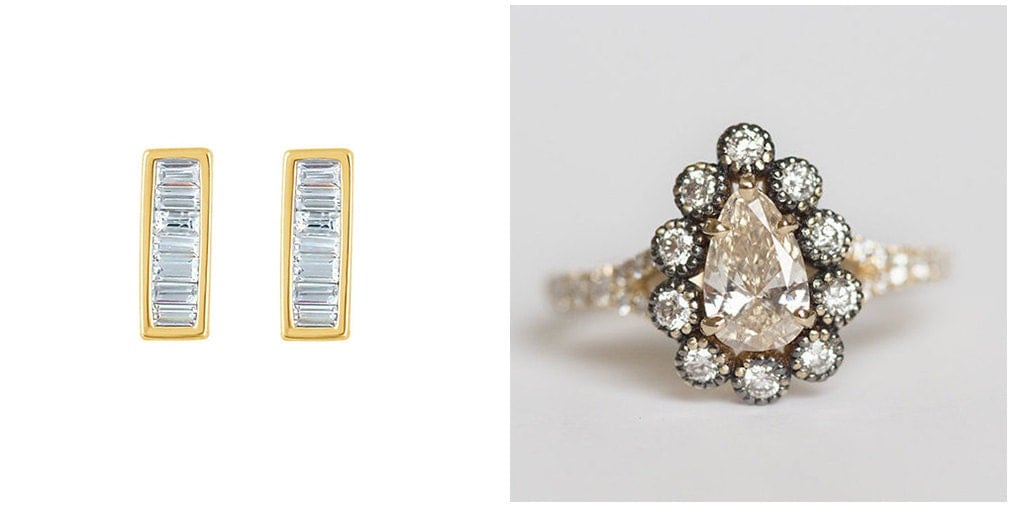 The Solution
Faced with images that didn't reflect her creative vision, Jennifer re-evaluated her photos and made an action plan.
Revamp the lighting: First, Jennifer stopped using an artificial light source and starting photographing in natural light. This helped emphasize the earthy quality of her organic work and evoked the boutique feel she was striving for. "I decided to start shooting in the middle of the day, around 1 or 2 pm, by a window," says Jennifer. She plays around with the window light, moving the piece if there's a reflection in the stone. Jennifer never shoots in direct sunlight unless there's an opal involved. "Different colors come to life when the sun is on these stones, so I'll go outside to get that really cool flash that they have," says Jennifer. She uses a white poster board to help reflect sunlight in the right direction.
Choose backgrounds to fit the brand: Jennifer learned to pick settings for her pieces carefully. She ditched the busy woven backgrounds and now adapts her selections to fit each product's aesthetic. For bridal jewelry or sparkly pieces with diamond milling, she props a poster board up on a table for a plain background. When shooting her more natural-looking jewelry, she uses woodgrain or a natural wood tabletop to complement the style of the piece.
Find the right equipment: To get the best results from her DSLR camera, Jennifer uses a tripod and a macro lens so she can shoot with longer exposures. "When you're shooting something this close, the focus is so finicky that the image could get blurry just from your own breathing," says Jennifer. If she's caught without a tripod, Jennifer uses rapid exposures. This means the camera takes several photos quickly in succession, which should produce at least one crisp, defined image.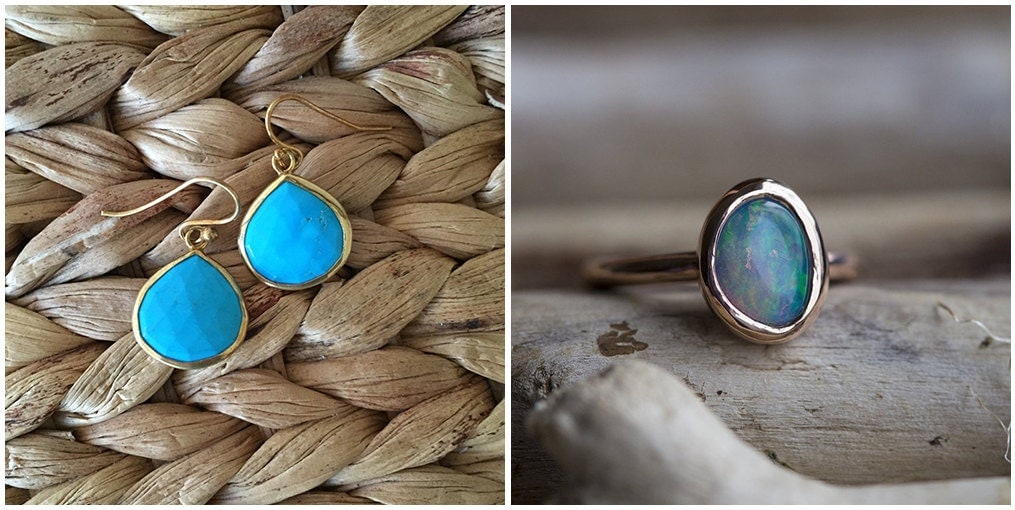 Learn the camera's manual settings: Rather than using automatic settings on her camera, Jennifer shoots in manual mode with an aperture of at least f/4.5. This lets in more light, giving a sharp focus to the intended part of the piece. These settings result in a nice naturally blurry background, reducing post-shoot photo editing time. "I find that f/4.5 is great for close-up images," says Jennifer. "Then if you want to put the jewelry on your hand you can move the aperture up a bit, to f/5.6 or so and play between those two."
Beware of overexposure: Jennifer preempts potential editing frustrations by avoiding overexposure during her shoots. "You don't want to blow out the details by overexposing them, because you can't recover that in Photoshop," says Jennifer. When she takes a photo, she looks at the image on her camera screen. If it's too bright, she'll try it again and tone it down by adjusting the ISO or shutter speed. (The ISO determines how sensitive the camera's sensor is to light. If it's only slightly underexposed, you can fix it during the editing process.)
Shoot raw files: With her DSLR camera, Jennifer shoots her images using a raw format setting instead of JPEG. Raw format files capture all image data from the camera's sensor, whereas JPEG files will compress this information. While they are much larger than JPEGs, choosing the raw file type will provide a lot more detail when editing.
Always edit: Jennifer has advanced her photo editing skills since opening her online business. When reviewing her photos in Photoshop, she lightens the backgrounds. "I like to make the white nice and bright, but I make sure the exposure on the piece itself is still normal," says Jennifer. Since Jennifer models jewelry on her own hand, she also uses Photoshop to eliminate blemishes.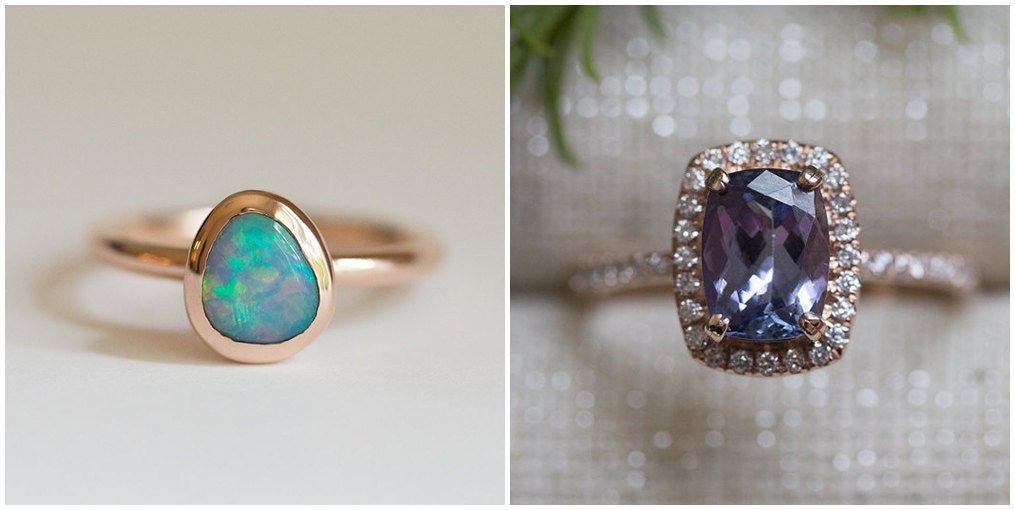 The Results
After making a few small but strong tweaks to her product photography, Jennifer enhanced her shop's brand with a compelling visual story. And buyers and sellers alike have noticed. Jennifer's bestseller is now her customizable opal ring, a listing with photos that employ all of her new improved techniques. Fellow sellers often come to her for photo advice after checking out her shop.
Jennifer also applied her improved photo techniques to her social media accounts. She started uploading only her edited DSLR camera photos to her Instagram account, and within a year she acquired over 5,000 followers. "My customers spend anywhere between $200 to $6,000 on my pieces, and I know they feel more comfortable making these purchases online when they see high-end photography," says Jennifer.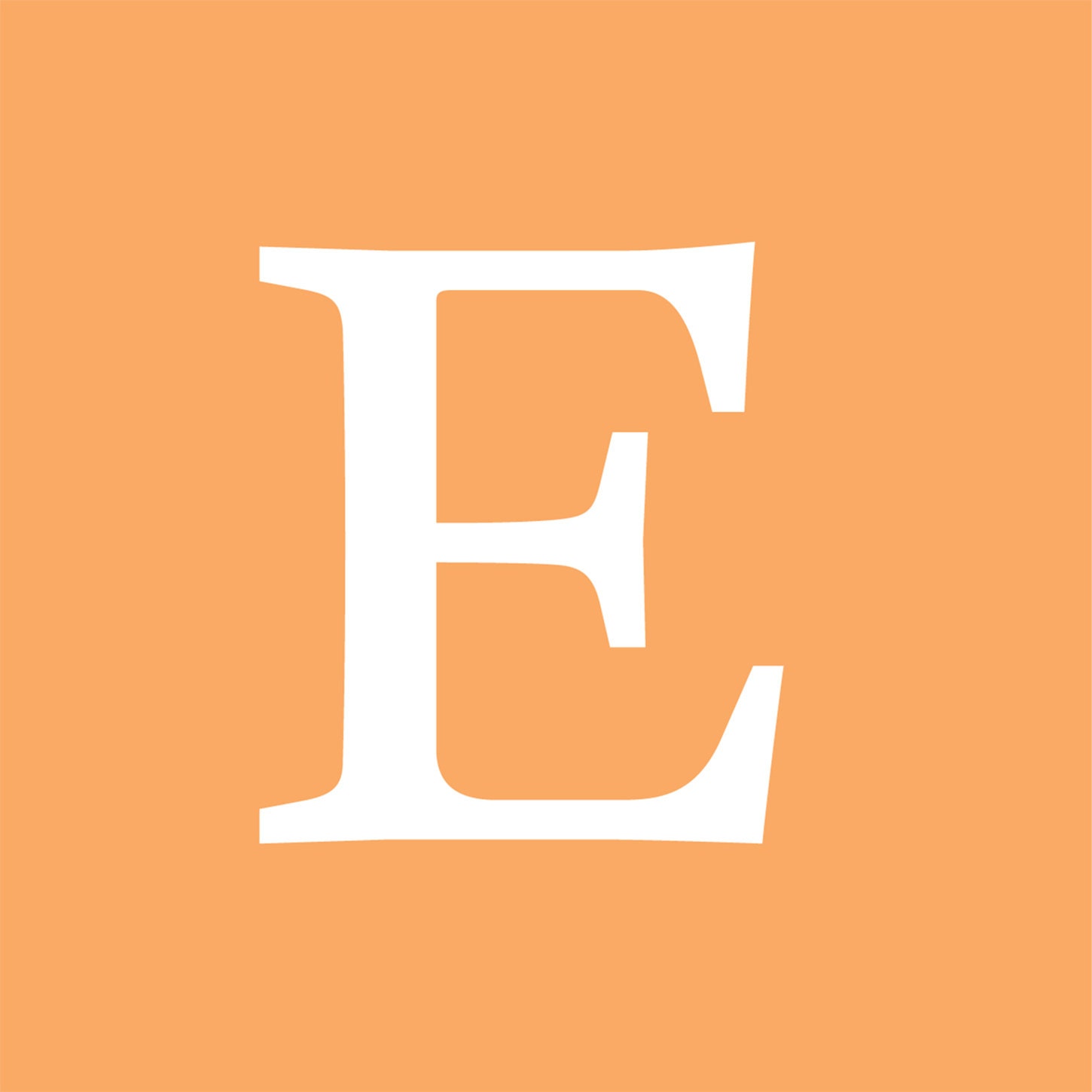 Words by Etsy Staff