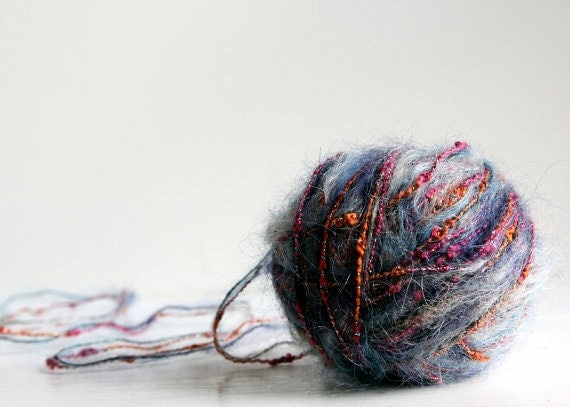 Every year it seems more and more craft shows are popping up. For crafters committed to selling their goods in person, the sometimes-exhausting cycle of filling out vendor applications and then waiting to see if you got in, can feel endless. With an increasing number of opportunities also comes more potential for not making the cut. While no one likes rejection, it can soften the blow to look at each "no" as a tough love nudge to improve your business.
As one of the Directors of the Crafty Bastards Arts and Crafts Fair in Washington, D.C., my fellow organizers and I are often asked the question: "Why didn't I get accepted into the fair?" This question is hard to answer, as it's different for everyone.
For seasoned crafters who have sold successfully on Etsy and have been on the craft fair circuit for years, the answer usually comes down to submitting the same photos year after year with their application. As an organizer who is looking for an innovative and awesome experience for crafters and shoppers, it's hard to accept our past vendors who haven't evolved their crafts. For example, a vendor who submits the same three T-shirt designs with their application every year is telling me that they really don't have any new products in their line. This is important, especially when you see more and more crafters joining the handmade community. If a crafter isn't making new products or designs, there are 100 more who are.
If you can get past the initial sting of rejection and take the constructive criticism, your product line could thank you. Check out 3 Ways to Refresh Your Product Line for tips on how to infuse new life into your existing offerings. And remember, every product line needs freshening up at some point, no matter how successful it once was.
For crafters who are newer to the craft fair scene, not getting accepted usually results from submitting photos that don't often show off the variety or volume of crafts they produce or don't show their best products. If crafts in the photos don't look well made or unique in style, they lose points. Additionally, a product is only as good as its photographs. Make sure to capture your product in its best light through strong photography. Review our photography tips here. Newer vendors also sometimes give us too much personal information and not enough specifics about their product line in their vendor statements, which I'll dig into further below.
Use these additional tips to get the most out of your craft fair application efforts:
1. Send Great Photos
Make sure the file size of your photo isn't too big and that the photos are crisp and clear. Be sure to send in photos that show off individual items, but also include one or two that shows the variety of your product line. Show only your products and nothing else that might be distracting or confused with what you make, unless using props to show scale. For example, if you design scarves and you submit a photo with someone wearing a scarf and a large necklace covering the scarf, that can be misleading. If you are submitting a photo of your product laying on a hectic background, or a background that is the same color as your product, you are not doing your crafts justice. Let your product shine by placing it center stage against a simple backdrop.
2. Link Strategically
Many fairs ask you for your website along with, or instead of, photos. If your main site is a blog with a small link to your Etsy shop, you may be better off linking directly to your Etsy shop. This is not necessarily a general rule but a good one to follow if it's hard to see your products on your website or hard to find a link to your shop. In general, link us to the place where your products are best represented, and where your business appears its most professional.
3. Craft a Strong Vendor Statement
Vendor statements are important because they explain the photos of your craft. A photo may say 1,000 words, but a vendor statement is there to back it up with a literal explanation. For example, if you're a jeweler, your vendor statement should answer the following questions: What does the making process entail? What makes the jewelry more awesome than the other 100 jewelry designers who applied to the fair? What type of jewelry do you make, i.e. rings, bracelets, necklaces, earrings, etc?
Don't submit a life story. Stick to your product line and anything surrounding your career as a crafter. Writing my own vendor statement for applications usually takes at least a day. Email your friends your statement and see what they say. They will know if your creativity and who you are as a crafter comes through in your statement. A good vendor statement with the right photos will be a perfect package, neatly wrapped, and need no further explanation.
4. Know Your Market
Before you apply to a craft fair, check out the vendors from the previous year. What are they selling? What do their websites and Etsy shops look like? You will need to see if this is indeed your market. You can usually find reviews about shows by searching the web or in the Etsy Forums.
5. Don't Burn Bridges
Every year, at every craft show, there is a vendor who didn't get accepted and takes out their frustration on the organizers. Please be nice. Many shows have at least one vendor who has to drop out at the last minute for various reasons, so you never know if you might be next in line to take their place.
6. Don't Take It Personally
If you are not accepted as a vendor, this has nothing to do with you as a person. With the number of crafters on Etsy alone, the competition to sell at fairs, which can only take between 50-300 vendors per show, is tremendous. For all the fun, excitement, and friendship-making that takes place at craft fairs, you must remember that the point of these fairs is all business: Craft fair organizers are creating a marketplace for monetary transactions to take place.
7. Ask for Feedback
Some vendors who have not been accepted will email us to ask what they could have done better in their applications. I'm usually more than happy to take a look at their applications and see if I can give any useful feedback. Sometimes there's nothing I can say, because it's just a matter of space at the fair…but it never hurts to ask. Get feedback about your products from your friends and most importantly, your fellow crafters. Don't be afraid to get advice and reviews that might not be 100% positive. Being open to hearing what others have to say about your product will help you develop stronger products and marketing lines, and will improve your chances of getting into the more competitive craft fairs.
Have advice for others? Share your tip in the comments.