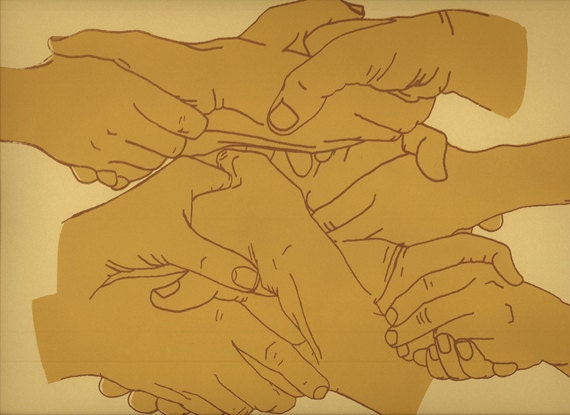 As a new seller you're probably wondering, where's the best place to outline and communicate how you do business? Enter your Shop Policies. Your shop policies will help buyers make an informed purchase from you. To add or edit your Shop Policies go to Your Shop > Shop Settings > Info & Appearance and click the Policies tab. When you sit down to write them, remember the following:
Be informative. Your policies are a great place to detail your processes. What do buyers absolutely need to know when they buy from your shop? Provide important information about how you do business, like your shipping turnaround time, whether or not you offer refunds or exchanges, how you handle customs and duty fees, and what types of payments you accept.
Stay positive. Use your policies to emphasize the over-the-fence, World-Series kind of customer service you provide. Stay upbeat by avoiding negative or accusatory phrases, like "I don't take any responsibility." Create policies that you would appreciate and trust as a buyer.
Research.Take a look at other sellers whom you admire. What about their policies are compelling? Do they make you want to purchase from their shop?
Be fair. Policies are designed to protect both you as a seller and your buyers. Offer assurance and instill confidence in wary buyers with policies that are safe, fair and respectful.
Keep it simple. Policies that are overly wordy can sometimes be confusing and may turn a customer away. Craft your policies in clear, concise sentences.
Listen up. What are common questions  shoppers ask you? If you receive similar questions from multiple buyers, consider reworking your policies to provide more info up front, so buyers don't have to Convo you.
Special sauce. What is it about your business that is special? Maybe it's the handmade packaging you include with every order or your super speedy custom work. Make sure your policies communicate what distinguishes you and your items.
Be flexible. Shop policies are as unique as the items in your shop, so take time to develop policies that will help you and your growing business. It's a continuing process that  goes hand in hand with learning what works and what doesn't for your shop.
For more tips, advice and resources to help you write shop policies that rock, read on below:
Double check that your your shop policies and business practices are in line with Etsy's DOs and DON'Ts and local laws.
If you're selling abroad, be sure to read up on what your shop policies need to include per country regulations. More info about this here.
What advice would you give to someone writing their shop policies for the first time? Share with us in the comments below!