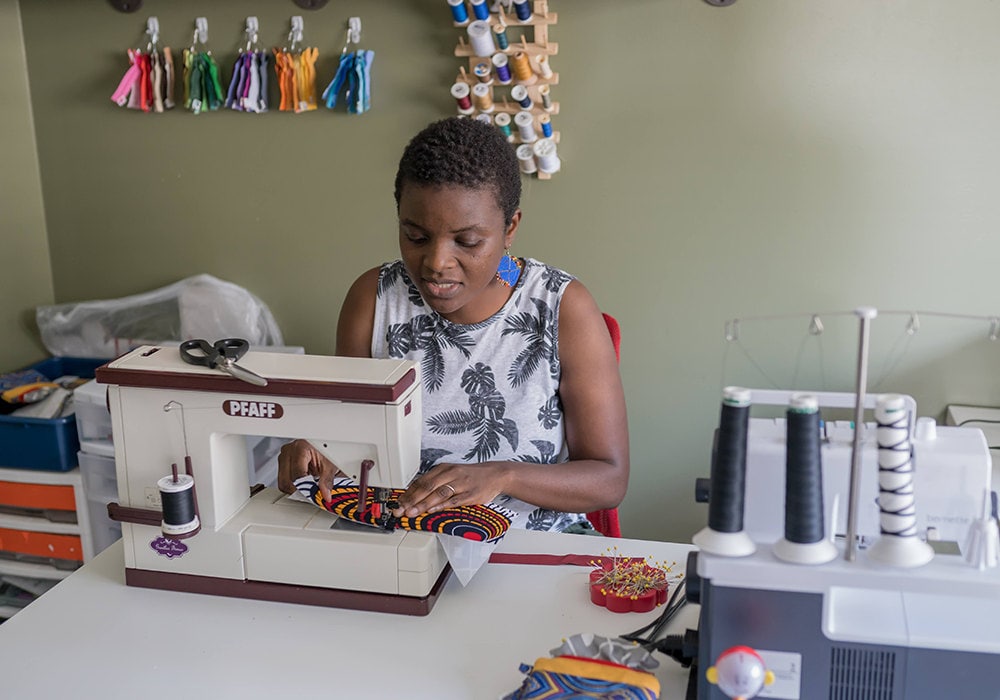 Sheila Upenyu's designs are a thoughtful reflection of her community, both near and far. Raised in Zimbabwe, she relocated to the United States after 27 years, and opened her shop, Upenyu, in 2013. Sourcing vibrant, authentic South African fabrics from her home studio in Naperville, Illinois, she uses them to create headwraps, accessories, and, inspired by requests from customers, even face masks.
Sheila's journey as a seamstress started early. "As a people, Zimbabweans believe in contingency plans," says Sheila. "So our middle and high schools include mandatory practical subjects, like agriculture, wood work, metal work, and fashion and fabrics." In addition to her general education coursework, Sheila enrolled in agriculture and sewing. "Back then I hated to sew," she reflects. "I'm sure my teacher would laugh to see me now!"
Now with nearly 4,000 sales on Etsy (and a hard-won love of sewing), she's finding a balance between running a successful business and raising her two young boys. Read on to learn more about Sheila's shop and her involvement throughout the Etsy community.
You grew up in Zimbabwe, and are now based in Illinois. Can you tell me a bit more about how that experience informs your business?
The vibrant nature and resilience of Zimbabweans is the basis of my shop. When I think of my culture, I gravitate towards the communal aspect, especially the philosophy of Hunhu, or Ubuntu. The words loosely translate to "I am because we are."
I try to honor this philosophy by contributing to the economic engine of my community, sourcing authentic African fabrics and buying from other small businesses.
Can you tell us a bit about your workspace and routine? What does an average day look like for you?
My workspace doubles as a playroom for my boys, who are 6-years-old and 17 months, and being a parent also impacts my work schedule (#MomLife). In between nap time and e-learning, I respond to emails and messages from customers, and take advantage of the daylight to shoot product photos.
I focus on making my products after my husband gets off work in the late afternoon or evening, cutting fabric and sewing new pieces. And after the boys are in bed, I spend some time on more administrative tasks, like search engine optimization, photo editing, and putting up new listings.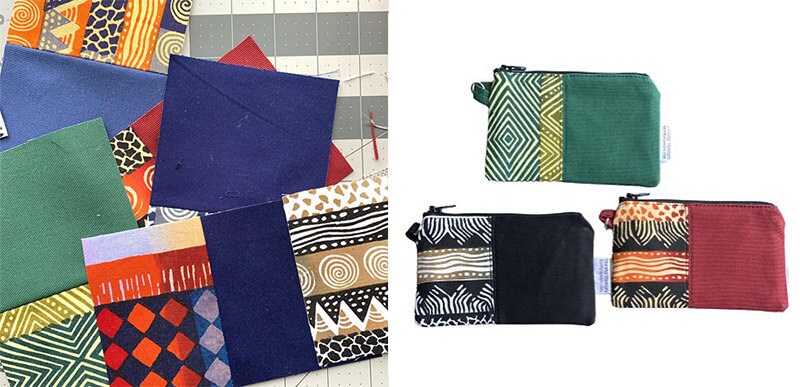 What are your favorite Etsy tools or techniques that you'd recommend to new sellers?
The Sell on Etsy app is my favorite; on a visit to Zimbabwe, it meant I was still able to run my shop efficiently from my phone!
I also love to review performance stats at the listing level—this enables me to see visits, favorites within a 30-day window, and all-time sales at a glance, which helps me focus on improving problem areas. And I couldn't live without Etsy Shipping Labels and saved replies (a time-saving tool for keeping a library of frequently used responses on hand).
Adding listing videos helps Sheila bring the details of her items to life, like her patchwork pencil pouch.
What is your relationship like with your customers?
Zimbabweans are welcoming and humorous, and these are traits I try to convey to my customers. In my interactions, I always ask myself, "Would I treat my friends this way?" It helps that I have the best customers! Thinking of a few highlights: I was honored to create African print yarmulkes for a bride with Zanzibaris roots. When my boys were born, customers even sent me baby gifts.
I also strongly believe in community over competition, so I'm happy to help connect customers with other shops when they're looking for something I don't offer.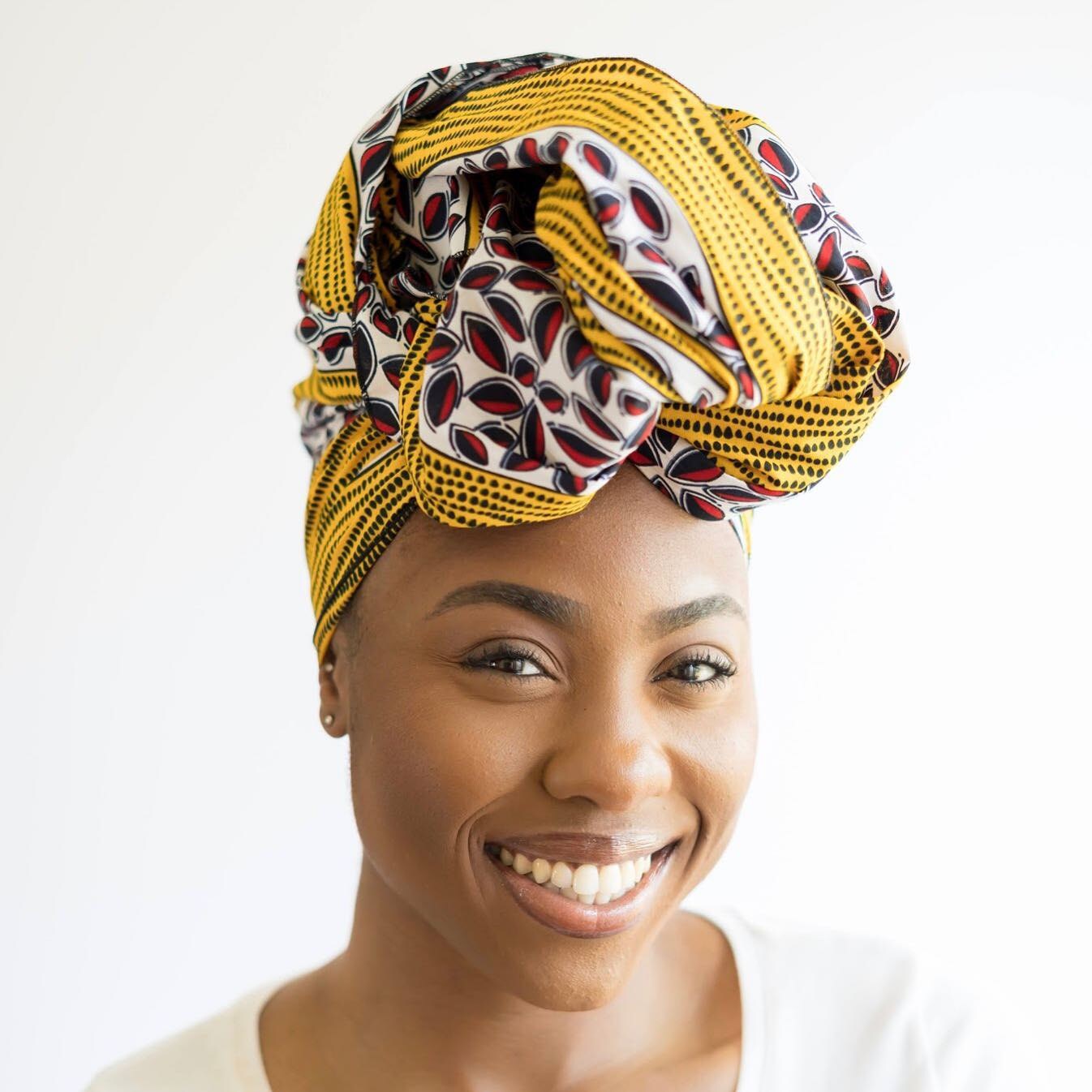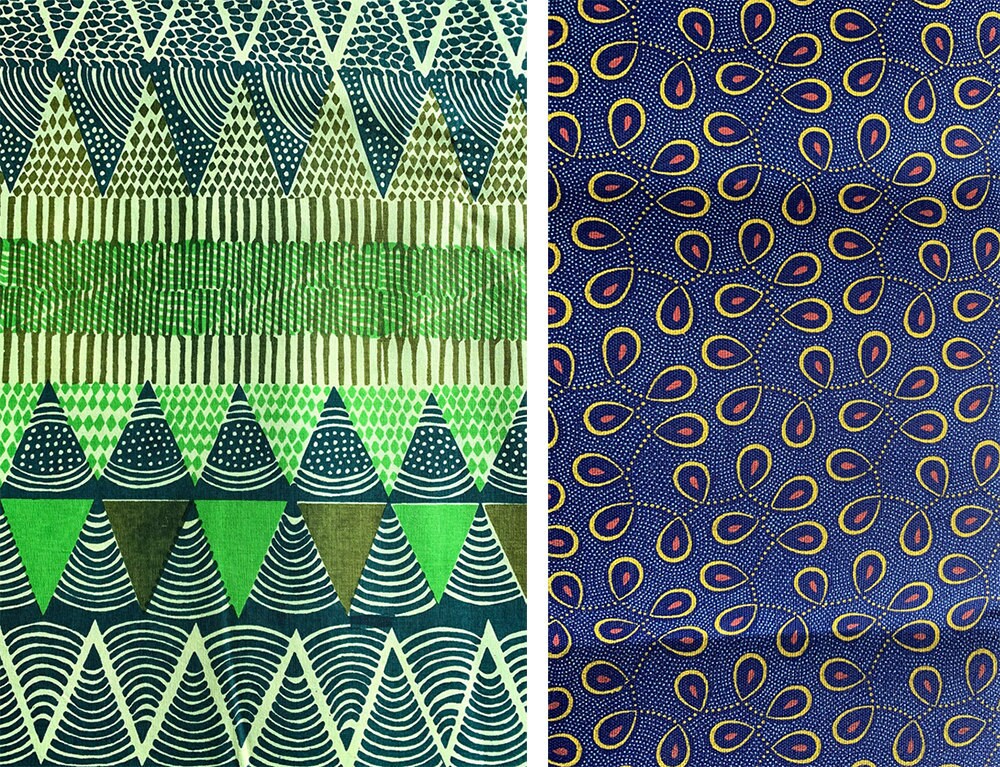 How has running your own small business on Etsy impacted your life?
I love that I can pour into my boys while contributing to my household financially. And supporting small businesses in South Africa, especially when sourcing lesser known fabric, like Shweshwe and Kudhindha, is huge for me. I try to spend my supply dollars on Etsy, particularly from women-owned shops.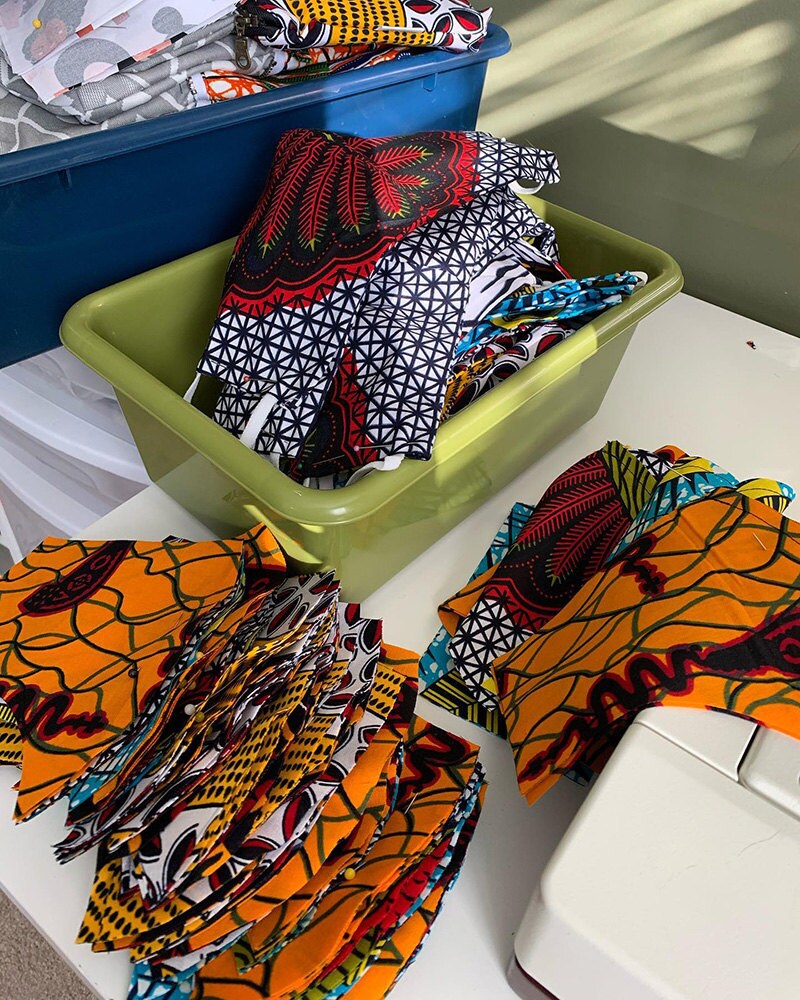 I'd love to know more about your experience with Etsy U, our program for sellers looking to grow their business and connect with other sellers.
Etsy U definitely helped boost my confidence! Now I can better understand and explain things like Etsy search and advertising. Other sellers reach out to me frequently, and I'm always glad to help. Participating in Etsy U was perfect for clearing up any misconceptions, so I'm better able to steer fellow sellers towards techniques that will yield results. I'd love to continue holding virtual coaching calls when time permits.
Do you use any of Etsy's other community resources?
Etsy Teams and the Forums were huge for me when I started out. They're the easiest way to get someone to take a quick look at your shop, as well as ask questions, without leaving the Etsy ecosystem. I'm also part of the Black-Owned Shops team. (The Black-Owned Shops team is a community of Black Etsy sellers from all over the world who are passionate about promoting, collaborating, and connecting with other Black business owners.)
Shop accessories and textiles from Upenyu
How does your community influence your small business? Let us know in the comments below.