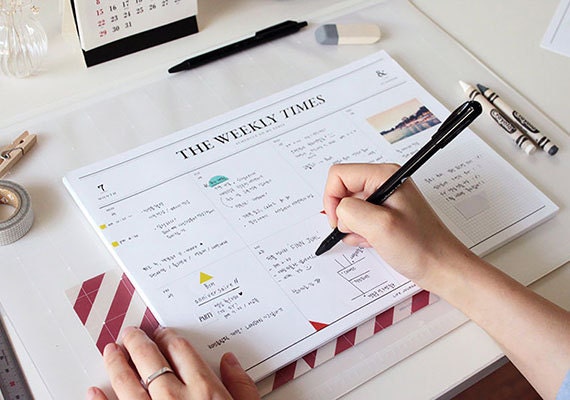 Cyber Monday is the Monday after Thanksgiving. Traditionally Black Friday (the Friday after Thanksgiving) is the time for big brick and mortar retailers to offer their huge deals on their wares. In addition, Cyber Monday is the time for Internet retailers to do the same. What I suggest is to offer your deals and discounts the entire weekend, so from Friday through Monday.
What kind of deal should I offer?
Well that's entirely up to you. People are out shopping in force, but they are also out for a good deal. Obviously, don't offer more than you can afford. But your prices should have enough wiggle room and mark-up so that you can — on occasion — offer a discount. You can offer a percentage discount, Buy One Get One deals, or free shipping. Regardless of what you offer, make sure that your deals are clearly explained in your announcement and in the beginning of your descriptions. After all, a discount doesn't mean much to a potential shopper if they don't know what the price was originally.
How should I provide discounts in my shop?
Mark down all your designated listings before the sale starts. I do this on Thanksgiving night when I'm recovering from my turkey coma. Tip: Editing your listings and changing the price won't cost you any additional listing fees.
What do I do leading up to the sale?
Plan your marketing strategy! Here are some ideas:
If you have a mailing list, send out an email blast on the morning of Black Friday announcing the sale.
Use social media channels like Twitter and Facebook to get the word out.
Stock up on your most popular items, as well as packaging and shipping supplies. That way you are ready to go!

Look over your listings and be critical of your photos. If you have anything that might need some revision, now is the time to do it.

It's helpful to have a friend look over your shop with a critical eye. After all, you are so close to your listings; what seems obvious to you might be confusing for a potential shopper.
If you don't already sell internationally, do it now! It's an easy way to open your shop up to so many more potential customers. Read more about attracting international customers here.
What do I do over the sale weekend?
Check Etsy often. To make sure everything stays in stock, consider upping the stock numbers prior to Thanksgiving weekend. Be sure to answer any Convos as soon as possible. You don't want to keep customers wondering and waiting.
How quickly do I need to ship what sells?
With an onslaught of purchases coming in (hopefully!), you need to consider how quickly you'll be able to ship out new orders. Set realistic expectations. Customers would much rather know up front that they are going to be waiting five days for their orders to ship than to be left wondering. You can post the days you plan on shipping in your Shop Announcement, and in your ship-by dates and processing time.
What else can I do to wow my buyers?
Will you be offering gift wrapping? Gift tags? Shipping direct to the recipient? Figure all this out now and put it in your policies page. If you are able, I suggest offering all of these at no charge. They are little perks that few people will take you up on but will make you seem more generous and friendly. Consider buying some non-denominational holiday wrapping paper (such as a snowflake pattern), and then use whatever is left over for your own holiday wrapping.
How do I encourage repeat customers?
Exceed customer expectations by making them happy and providing a great product. You can consider including a coupon that is good in the slow months of January, February and March. You can ask if you can include them on your mailing list. Side note: never automatically enroll people in your mailings; always ask first.
Make sure you are including a business card in all your packages going out. If one of your items is conducive to a branded tag or label, make sure to attach one. That way both the buyer and the recipient have your name in front of them for future purchases.
What should I expect?
If you are brand new to Etsy with no followers, don't expect to be blown over with sales. You generally need to have a following to get that sort of traffic. Instead, think of it as a percentage increase. Just like selling on Etsy any time of year, the more you put in as far as marketing and publicity, the more you'll get out of it.