You may have been making things with your hands for as long as you can remember. But do you have a strategy for deciding what products to sell? Whether the first product you listed on Etsy evolved naturally out of your sheer love for creating or was the result of much trial and error, you may benefit from the structure of a multi-stage product development approach. Follow these steps to develop a strong product that builds on your strengths, stands out from the competition and serves as a great starting point for growing your product line and shop.
Step 1: Brainstorm
Starting with your chosen material or craft, dream up your product ideas, letting your brain wander and land in wild places. Allow yourself to be free! Write all your ideas down or sketch them out. This stage is all about finding inspiration and giving your vision room to develop, so don't be afraid to think outside the box. Seek out inspiration far and wide — in books, films, nature and beyond. As Holly from The Wandering Ewe says, "When I come up with an idea for a doll, I'll often go outside and look at the different colors that occur in nature. A bird perched on a branch of a tree might inspire me to use those colors for a dress for one of my dolls." Remember, the main purpose of this phase is to gather and run with your ideas, not limit them.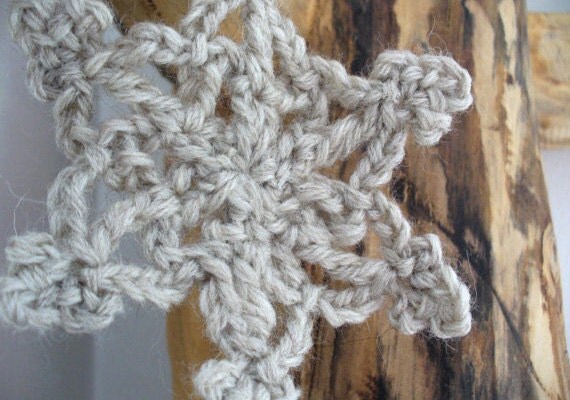 Step 2: Research
Market research: Look at what people are selling on Etsy, elsewhere on the web, at craft fairs and retailers, as well as what's being featured on blogs and in magazines. In this phase, you'll seek to answer these questions: Is there a need for my product? Is there an existing market for it? If not, can I create one? If there is already a saturated market for my product, how will I make it stand out? Does my product have holiday or special occasion appeal?
Target market research: Who will buy your product? Many sellers think of themselves as their target market, but it can pay to think beyond that. Painting a clear picture of your target customer can help you determine pricing and inform how to promote your product down the line.
Step 3: Revise
Return to your sketches and revise your ideas based on what you've learned through your research. For now, focus on the one product concept you feel has the most potential and that you're most excited about. Your product doesn't have to be groundbreaking, but it will do better and you'll have an easier time marketing it if it has distinguishing features. If you've done market research, you'll know what other similar products are out there, and how you can answer a need with your product or put a personal spin on an existing market. This could be your choice of notable materials (such as luxury or eco-friendly), the addition of a small functional detail that sets your item apart or your product's unique story.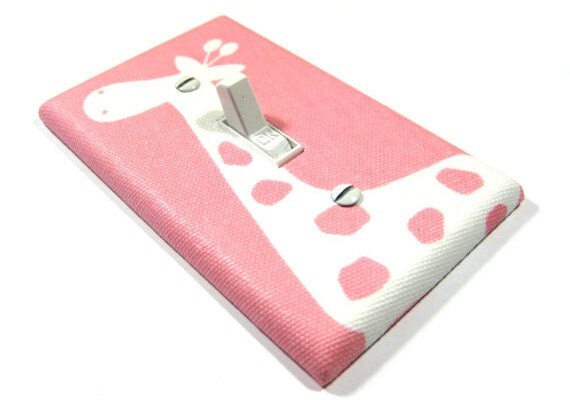 As Krystal of Modern Switch found, pinpointing your target market can inspire new, highly successful products. As she notes, "It wasn't till after having kids that the idea of nursery decor came on my radar. I realized my target demographic is parents. Once I started catering to them my business exploded!"
Step 4: Create
Mock it up: You've got a wonderful idea, but is it easy to create? Is it even possible? Take your first stab at turning your sketch to fruition by using similar but less costly supplies to make a prototype. Depending on the results, do a second mock-up with the final materials.
Put it to the test: You won't know how a product will perform until you test it out. Give a sample to a friend and ask for feedback. Does it work as intended? Does it wear well? Or, did it fall apart? Early feedback can save you and your customers disappointment down the road.
Take your time: Give your product time to evolve. While it can be tempting to rush the process and list your new item right away, putting in some extra time now can save you future headaches and also result in a product you're more confident selling.
Be forgiving: It can be quite sobering to realize that some of the ideas that seem to sing on paper don't translate as well as you'd imagined in real life. In describing her product development process, Sue of Lulu Bug Jewelry says, "Once I'm happy with the design, I create it in silver. I often get it right the first try, but sometimes more revisions are needed. It's a process!" Don't beat yourself up if your first idea doesn't pan out. Your initial ideas still have value, even if it takes going back to the drawing board a few times to find one that works. Luckily if you've saved all your ideas from step one, so you'll have some backup options.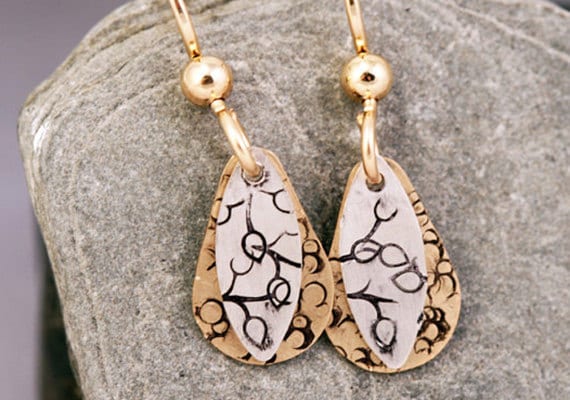 Step 5: Edit
Very few winning products follow a straight line from brainstorming. Instead, they result from careful editing both before and after making their debut. Accept that your product vision may change over time. In the meantime, do a final series of spot checks before unleashing your product:
Can you can easily source your materials?
Do you think this product can be profitable?
Is the product cohesive with your brand?
Most importantly, do you love it and enjoy making it?
Once you've got a killer product, you're halfway there. Next, make sure your photographs and prices do your amazing product justice. Make sure people know about it with SEO-friendly titles and tags and through promotion and marketing. Once you've got a product you feel really great about, taking those next steps will feel simpler and well worth it. Plus, a great product is easier to evolve into a full product line.
Are you a more experienced seller with product development tips to add? Share them in the comments!

Words by Audrey Manning
Audrey Manning grew up in Brooklyn, just blocks from the Etsy office. When not writing educational content for sellers, she can be found knitting for her Etsy shop, abrooklynheart. Keep up with her on Pinterest.