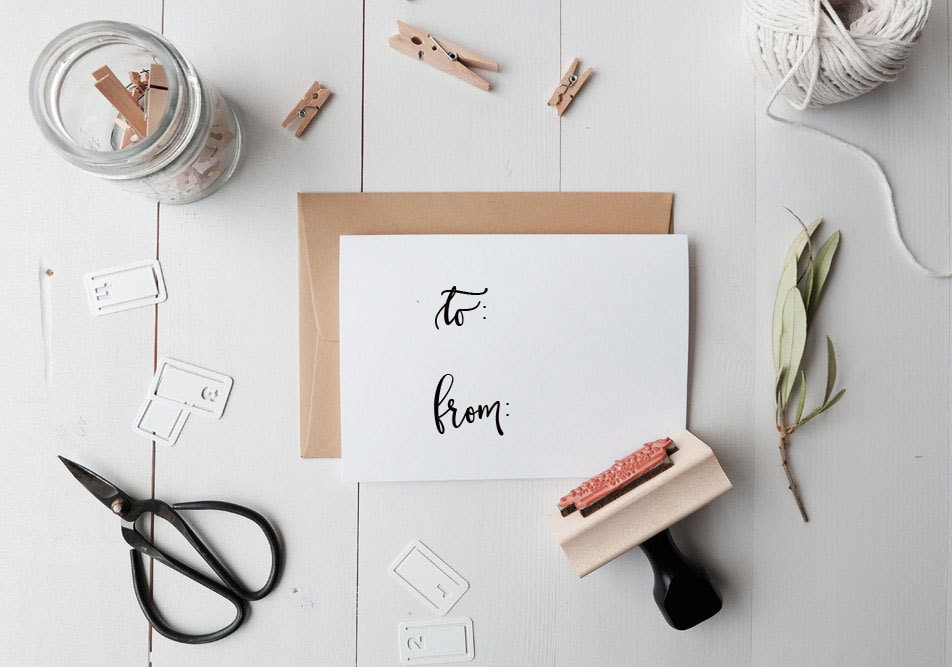 When a buyer makes a purchase from your shop, that's just the start of your relationship. How do you continue to connect? An email newsletter lets you continue the conversation with shoppers who express an interest in your brand.
Sending a newsletter can be an effective way to connect directly with your customers, right in their inbox. "Having a one-to-one touchpoint with your customers is crucial to building your brand and your relationship with your buyers and communicating how you're going to benefit them," says Erin McAuliffe, an email marketing specialist at Etsy.
To send your own email newsletter, you'll need to create an account with MailChimp or a similar service that allows you to collect email address and create and send newsletters. If you have fewer than 2,000 subscribers, MailChimp is free. You can access special features with a paid account for around $9 per month. As your subscriber list grows, plan prices can range from $25 to $199 per month. Learn more about MailChimp's pricing plans.
If you're using Pattern by Etsy, you can connect a new or existing MailChimp account to display a newsletter sign-up field on your site. Shoppers will see the newsletter sign-up at the bottom of every page on your Pattern site and in the confirmation they receive after making a purchase. Set up MailChimp on the "Marketing" tab of your Pattern Dashboard. Not using Pattern? Learn how to get started with Pattern and find out more about adding MailChimp to your Pattern site in the Seller Handbook.
Whether you're just getting started with email marketing or you're already emailing a growing list of subscribers, keep the following tips in mind.
Dos
Do incorporate your branding.
Your newsletter should feel like a natural extension of the visual brand you've created. Incorporating your logo and the typography and colors you use in your shop branding or on your Pattern site helps your subscribers remember who you are and why they signed up for your updates.
Do send from your own domain.
Before you can send your first newsletter using MailChimp or another service, you'll need to set up a professional email alias, or forwarding email address, using a domain you own. If you haven't already registered a domain (either for your Pattern site or another website you own), you should do that first. Learn more about registering a custom domain through Pattern. Once you have your domain, you can set up a custom email alias such as yourname@yourdomainname.com. This will be the email your subscribers will see in their inbox when they receive your newsletter. (Bonus: This professional-looking email is great for putting on your business cards.)
Do offer an incentive.
Incentivize customers to sign up for your newsletter by offering something in return — and being clear about what subscribers can expect. Whether you say you'll share DIY content, a free printable, coupon codes or sneak peeks at new products, deliver on your promise as soon as people sign up.
Do send an introductory email.
Waiting to send an introductory email will leave your subscribers wondering "When did I sign up for this?" and disappoint fans who check their inbox immediately after signing up expecting some special content.
"That first email is crucial," Erin says. "This person has expressed interest in your shop so they're expecting it to be relevant to what the signed up for. If they think they're signing up to get coupons and they don't get that, they're going to lose interest." If you use MailChimp, its Automation Workflow feature, available with a paid MailChimp account, allows you to set up a Welcome Message for new subscribers, no matter when they join your list.
Do share interesting content.
Make a list of all the different kinds of news, updates and content you could share with your new email subscribers. Some examples include:
The launch of a new product line
A sale or holiday promotion
A new behind-the-scenes blog post
A free printable or DIY
A blog post on your favorite seasonal trends
Details about a new collaboration
Information about an upcoming in-person selling event
Think about how often you currently have these kinds of updates to share, and how you could add to this list by creating new content on your blog or on social media. (For more tips on this, read 6 Ways to Create Content Your Customers Will Love.) How frequently you send your newsletter will depend on how often you have new content to share. If you're adding new products to your shop or publishing on your blog every week, then sending your newsletter once a week might makes sense. No more than once a week and no fewer than once per month is probably a good rule of thumb, says Erin, but try to stick to a consistent schedule.
Do encourage readers to take action.
Your goal when writing your newsletter is to encourage your readers to take a specific action in your shop or on your site, whether that's checking out your new listings or following you on social media. Email marketers refer to these links as "calls to action."
"Try to limit the number of places you're linking to, because that's going to be confusing," Erin says. "You want them to get to the place you want them to be in as few clicks as possible." This means linking directly to the specific listing you feature in a photo (not just your shop home) or linking to a specific blog post and not the homepage of your Pattern site.
Do make your subject line clear.
To make your emails stand out in your customers' inboxes, your subject line should be clear and to-the-point — readers should be able to tell at a glance what they'll find in the email. To avoid repetition, make sure to vary your subject line every time you send an email. Get more tips for writing great subject lines from MailChimp.
Do get the word out.
Once you have your newsletter set up, start spreading the word. Post on social media encouraging your current fans to sign up for your newsletter with clear messaging about what they can expect to receive from you. Add a link to your newsletter sign-up to your Pattern site, About section, your shop announcement and your Message to Buyers.
"Social media is also an important tool in your toolkit," Erin says. Post on Facebook, Instagram and Twitter about your new newsletter.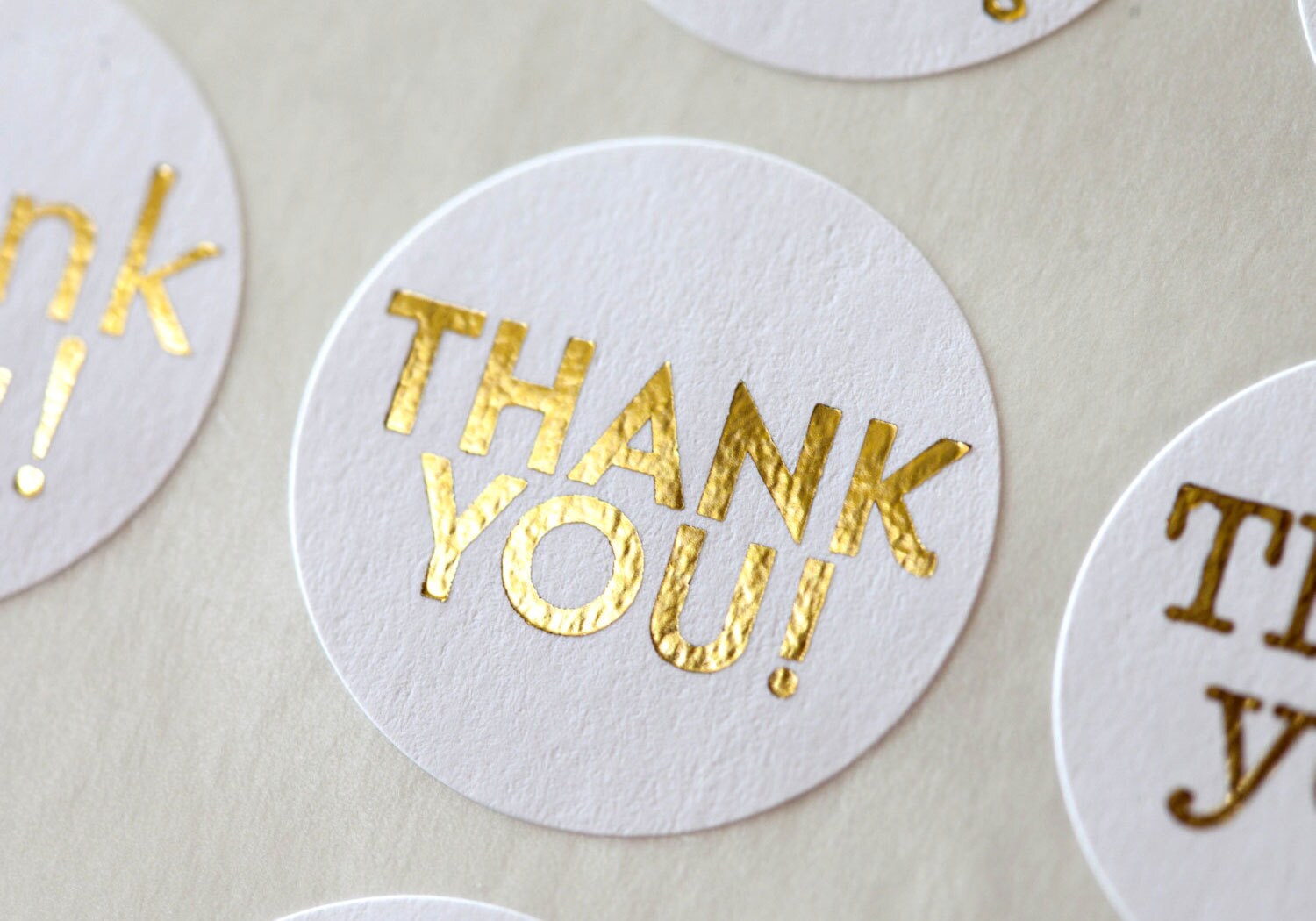 Don'ts
Don't add emails without consent.
Building your list, the emails of people who have signed up to receive your newsletter, is an important step in starting to market your shop via email. However, you should never add customers' emails to your list without their consent. Not only is it against Etsy's policies — it's also illegal in many countries. You can encourage shoppers to sign up for your updates by linking to your newsletter sign-up on your social media channels or in your Note to Buyer, but do not add their addresses yourself, even if they've made a purchase from your shop.
Don't spam your subscribers.
Your subscribers should be excited to see your newsletter in their inbox. Emailing too frequently can quickly turn your emails into an annoyance and prompt your customers to unsubscribe. A good rule of thumb is to not send emails more frequently that you would feel comfortable receiving them.
Don't use "salesy" language.
Avoid using a hard sell in your subject line and the body of the your email. This kind of language can turn off your subscribers and get your emails sent to customers' spam folders. "Avoid language like 'free,' 'discount,' 'coupon,' and percentages off," Erin says. "Those are usually filtered to spam." Better alternatives might be "just for you" or "exclusive" — words that allude to a promotion without using language more likely to trigger a spam filter.
Don't forget to send a test.
No matter how big or small your subscriber list is, you should always send yourself a test of your email before sending it to a larger group. Typos may make you appear unprofessional and a broken link might mean missed sales. Learn how to send a test email using MailChimp.
Don't get too wordy.
In general, emails should be short and to-the-point. "People respond to compelling, punchy copy and colorful, bright graphics," Erin says. "Let your links do the talking."
Don't take unsubscribes personally.
One of the metrics you should keep an eye on is your unsubscription rate, or the rate at which your subscribers are opting-out of your newsletter. Unsubscribing is common and it's not necessarily a reflection on your brand or content. "It might indicate that your newsletter or products are no longer relevant to the buyer, for example if they signed-up for your newsletter when shopping for their wedding," Erin says. "Think about how often you might be re-subscribing or unsubscribing to different types of promotional emails — it's the same process for a lot of your buyers."
Do you send email newsletters? Share your best tips in the comments below.