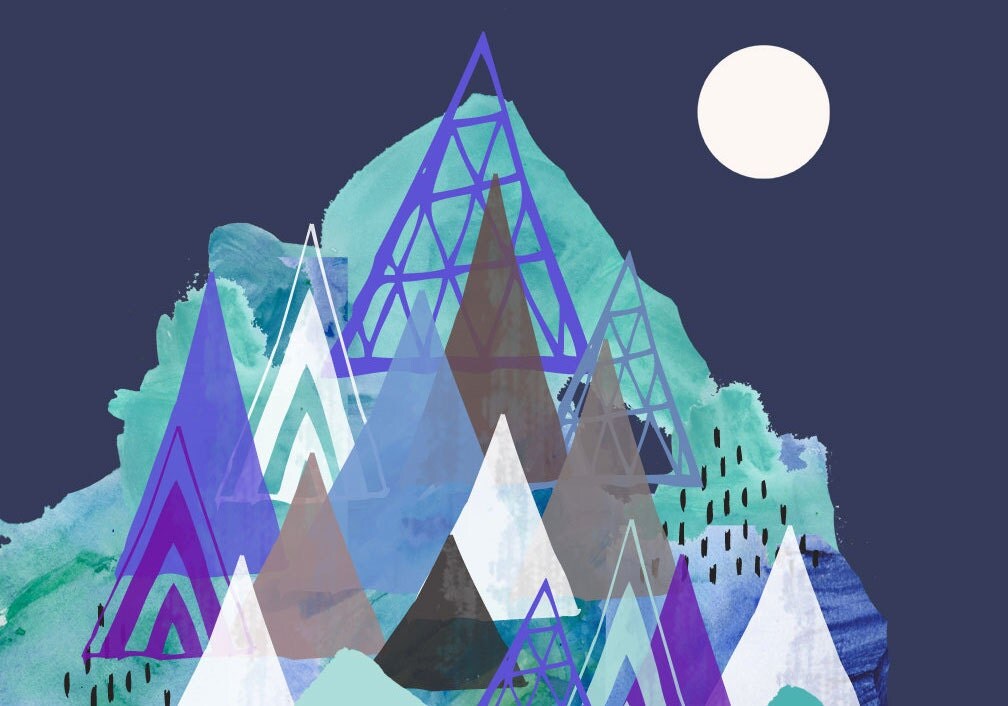 Start your new year with an inspiring story from Etsy shop owner Marissa Loewen. Marissa, the creator behind Ever and Bliss, decided to bring the cozy warmth of a handmade gift to her entire community when she launched "Warm Woolies for Syrian Refugees" in Edmonton, Alberta. A regular at local crafting events and Leader of the On the Spot Pop Ups Team in Edmonton, Marissa brought knitters from across the city together to handcraft hats, mittens and scarves to help incoming refugees from Syria adapt to Canada's bracing winters.
Read on for more inspiring stories from the Etsy community and information on how you can get involved.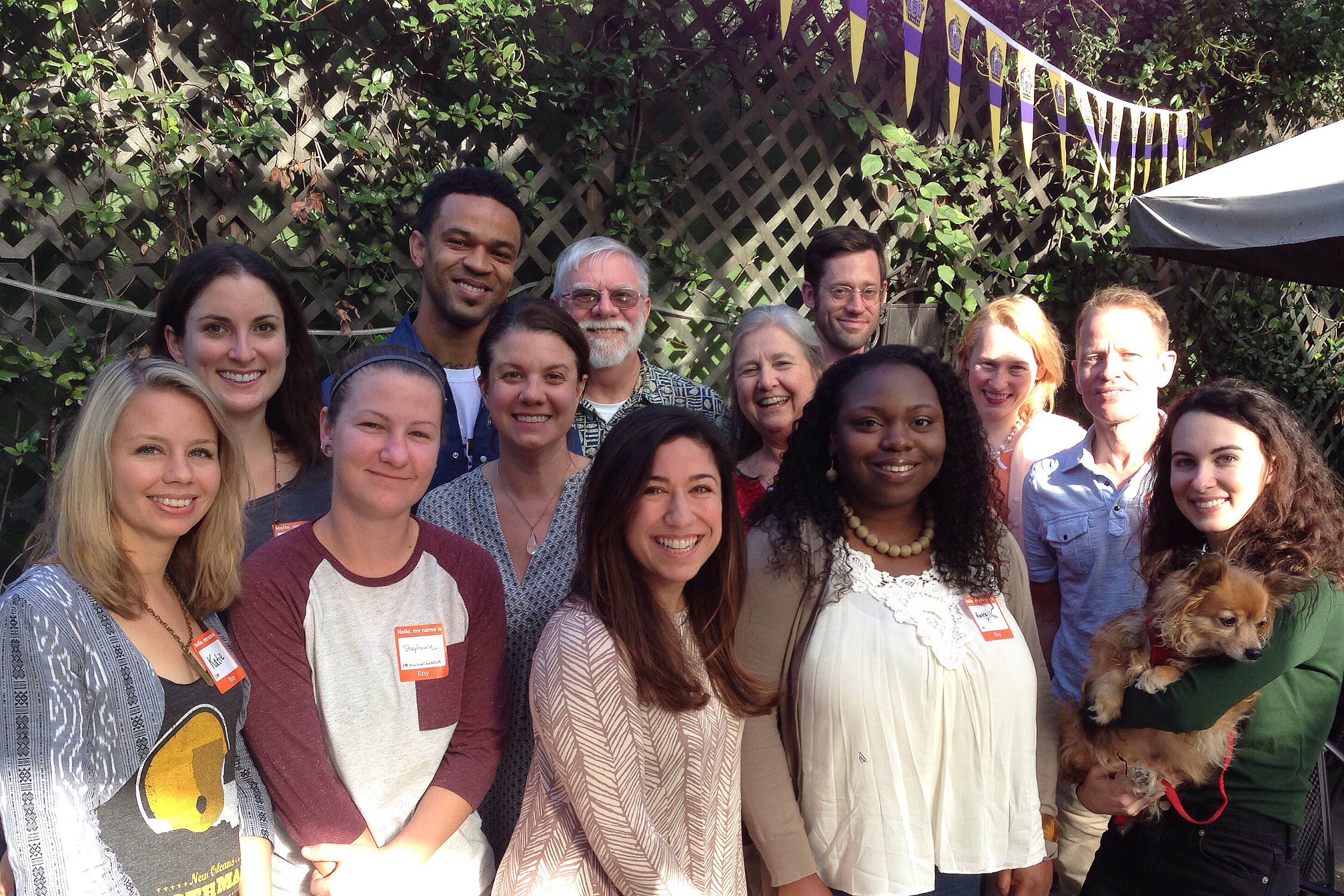 A Look Back at Holiday Events
In December, Etsy shop owners, Teams and Admin celebrated the holiday season at all kinds of events, from craft fairs to holiday meetups. Here's a roundup of some of the gatherings:
Home for the Holidays: Shop owners in more than 20 cities around the world met with Admin during Etsy's annual Home for the Holidays meetups. From Paris to Florida, shop owners gathered at local Admin-hosted events to celebrate their accomplishments and share their experiences.

The One of a Kind Chicago Etsy Pavilion: For the seventh year in a row, Etsy sponsored a pavilion at the One of a Kind Holiday Show and Sale in Chicago. Featuring 28 Etsy shops, the pavilion was a draw for many of the estimated 65,000 shoppers who attended the show the weekend of December 3.

Team Markets and Sponsored Events: In recent months, Etsy Teams engaged their communities and boosted their members' businesses by organizing local markets. In 2015, Teams in the United Kingdom, Australia, Canada, Germany and France organized markets during country-wide events, such as Etsy Made Local and Etsy: Made in Canada. Etsy sponsored 12 Team markets across the US, which included nearly 900 sellers. Learn more about Etsy Teams and Team Event Sponsorship.
Upcoming Fireside Chats
The Fireside Chat series on the Etsy Success YouTube channel is a new way for you to learn more about Etsy's tools and hear directly from Etsy Admin. On January 19, Heather Jassy, Etsy's Senior Vice President of Members and Community, will sit down to speak with two Brooklyn-based Etsy shop owners, Liz of clock shop 1.by.liz and Ali Bennaim of clothing shop Shadowplaynyc, about what they've learned about entrepreneurship from selling on Etsy. On February 2, Heather will chat with Etsy's CEO Chad Dickerson about Etsy entrepreneurship. Follow Etsy Success on Facebook to submit your questions.
2016 Shipping Rate Updates for the United States and Canada
At the beginning of every calendar year, postal carriers announce any changes to their rates and services. We know these changes have a big impact on your shop, and we wanted to make sure you learn about the rate changes as soon as possible. This year, both the United States Postal Service and Canada Post are changing their rates and some services.
If you use Etsy Shipping Labels, changes in postage rates will automatically be reflected on shipping labels purchased through Etsy beginning January 17, 2016 for USPS and January 11, 2016 for Canada Post. For shop owners in the US using calculated shipping or the Price Your Postage tool, these rate changes will also be automatically updated beginning January 17, 2016. Get all the details about the changes in the Seller Handbook.
Etsy Admin Visit Sellers Across France in January
Etsy Admin, including the new head of Etsy France, Pierre Louis Lacoste, will visit local Teams and shop owners in Lille, Lyon, Marseille, Nice, Montpellier, Bordeaux and Nantes from January 4 to 13. If you're interested in meeting with Etsy Admin and networking with local shop owners, attend an event near you. Learn more on the Etsy France blog.
Sign Up for a Free Wholesale Seminar
Interested in learning more about how wholesale can help you grow your business? Or are you ready to take the leap and start selling your products to retailers, but you need a little help get started? Sign up now for the Etsy Wholesale Email Course, which starts January 19, to learn how to price, brand and market your products for retail. Over four weeks, you'll receive eight lessons with helpful tips and advice from experienced sellers and retail buyers that will guide you through wholesale business concepts and terminology and get you ready to apply to Etsy Wholesale.
Etsy Shop Owners in the News
Tell Us Your Community Story
This is just a sampling of recent community news. Have you connected with your community in exciting ways this past month? Do you have a shop achievement to celebrate? Share in the comments below!
Want to see your story featured in an upcoming edition of Community News? Share with @EtsySuccess on social media using the hashtag #EtsySuccessStory or email us at communitynews [at] etsy.com. Check out the Seller Handbook for more business advice and inspiration and follow @EtsySuccess on Facebook, Instagram and Twitter. To get a weekly update on what's happening, visit the Announcements section of the Forums for What's New on Etsy, published on Mondays.