As a marketplace, Etsy serves, on the one hand, as a place where people come to buy and sell, but on the other hand, it's also a place where ideas and inspiration flow. Sometimes this is in a friendly way, and sometimes in a not so friendly way, and sometimes in a misinformed way. In any case, there's a lot of anxiety on the part of sellers about copyright and rightly so. Sarah, Etsy's in-house attorney, gathered some information about what U.S. copyright is and what it means for artists in the U.S. right now. Etsy does have international sellers, but we just cannot provide info for each and every country where Etsy sellers reside. But it would be great if international sellers can add useful info in the comments below.
Below you'll find the rationale behind the way Customer Support and Sarah deal with copyright issues on Etsy, as they come up between corporations and sellers, as well as between sellers. We hope that this post gives sellers  a good picture of Etsy's role in copyright disputes and what sellers can do if they find themselves in a sticky situation.
Etsy takes intellectual property rights very seriously. Under United States copyright law, only the legal or beneficial owner of an exclusive right under a copyright can take action against possible infringement. That means that it is up to the copyright owner, and not a concerned third party, to decide what can or should be allowed. Why is the law written that way? That third party person may not know all the details about the copyright or if there is a licence agreement. A third party might not have the whole story.  Also, misrepresenting an infringement may result in legal costs.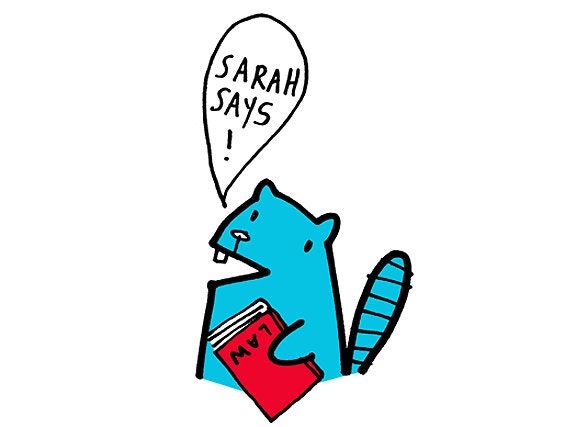 If you have an intellectual property related issue on Etsy, there are a few ways you can choose to respond. For example, you may decide to contact that person directly, as in you can privately convo them or email them. Don't air your complaints on the Forums or call someone out publicly! You want to be careful about accusations, because it's possible to make things worse when you really mean to make things better. Etsy wants to hear from you before things get sticky! Communication can head off a lot of further troubles! Sometimes the issue is a simple misunderstanding and you'll benefit from talking it over. Or you may want to talk to an attorney and get some advice or do some more research.
Here's how to report an intellectual property issue to Etsy:
1. Flagging
If you see an item on Etsy that does not comply with Etsy's Terms of Use or other site policies, please report it here.
2. Formal Infringement Complaint
(following Etsy's Copyright and Intellectual Property Policy)
Etsy's Policy covers allegations of copyright infringement as well as other intellectual property infringements (for example, trademarks and patents). It also requires a physical signature (by fax or regular mail – not by email, except by prior agreement). The policy is consistent with Digital millennium Copyright Act (DMCA).
A complaint according to Etsy's Copyright and Intellectual Property Policy is a serious matter. You may be liable for damages (including costs and attorneys' fees) if you materially misrepresent that a product or activity infringed on an intellectual property right. In fact, in Online Policy Group v. Diebold, Inc. a company that sent an infringement notification agreed to pay over $100,000 because the materials were protected by the fair use doctrine. Our point in writing this article is to explain that the policy and the U.S. copyright laws exist to make sure that claims are legitimate. Taking a claim to this formal complaint stage is pretty serious business.
If you are not sure whether the material on Etsy infringes on one of your intellectual property rights, please contact an attorney first or go the route below as a next step.
Each intellectual property issue is different.  The best option for you depends on the circumstances.  Please check out www.copyright.gov for more information on U.S. copyrights, www.uspto.gov for information on trademarks, and Etsy's Copyright and Intellectual Property Policy. Please talk to a lawyer if you have specific questions.
This information is for educational and informational purposes only. The content should not be construed as legal advice. The author and Etsy, Inc. disclaim all responsibility for any and all losses, damages, or causes of action that may arise or be connected with the use of these materials. Please consult a licensed attorney in your area with specific legal questions or concerns.