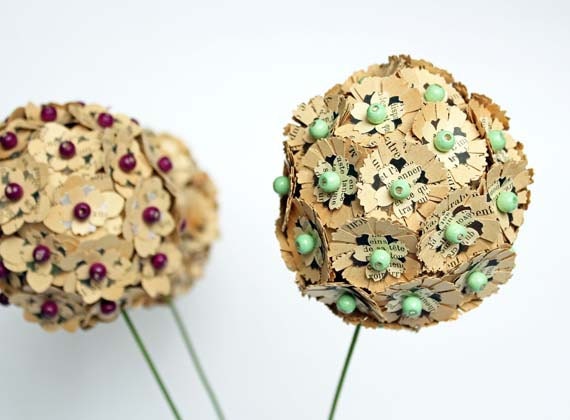 A friend of mine recently tied the knot and purchased many of her items on Etsy. When I asked about the experience, she mentioned that she was floored at how responsive and wonderful all the sellers she worked with were. What did those sellers do right? Wedding sellers on Etsy are abundant and those who are focused on creating and curating products for the weddings industry encounter unique challenges and constraints (short timeframes, needy customers, and more). We asked the selling community for their tried-and-true tips for selling all things matrimonial.
Getting Started
If you're just getting started, know that selling wedding products takes work, planning and preparation! Some important tips off the bat:
Be passionate.  "Love every item in your shop. Be passionate about it, and don't list it unless you are. This will come across in your communication with your clients." — PlumetotheWind
Flexibility.  "Develop your own style, but be flexible when working with brides. I find that most brides contact me initially because they like the style of my jewellery. But then they want the pieces changed slightly to suit their own style, or the style of their wedding. This is the beauty of working directly with the designer."— livjewellery
Know thy customer. "Remember that the wedding day is one of the most important days in a person's life. Bridal customers need to be handled with care and a lot of attention. A query from a potential customer may or may not result in a sale. Be patient and if you have the right product, the person will get back to you." — SomsStudio
Custom Work
On Etsy, brides and grooms-to-be are often seeking sellers willing to work with them to create something truly unique and special. Consequently, a central focus in the weddings category is items that can be customized to a buyer's needs and specifications. Because shoppers' needs and wants really do run the gamut, it's up to you to set clear expectations and provide an idea of what you can do and how long it will take you to do it.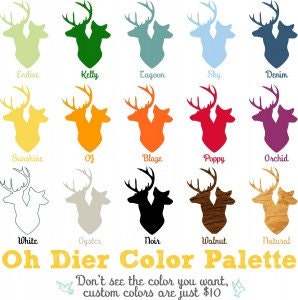 Show buyers options.  "Something to remember — people like to see their options. Not everyone has an imagination, so when you can do 'anything they want,' many customers won't know what they want. Make specific options, and show them their options with good photos." — ArtfulCelebrations
Custom requests as inspiration.  "Don't be afraid to say yes to custom items. All of my most popular items were actually ideas that come from a bride looking for something they couldn't find." — JoebenDesigns
Send proofs.  "I send photos of the finished item before sending it out for the bride's final approval, and to allow her to request any changes before the item is shipped. This final step, I found, saves on a lot of misunderstanding, and ensures 100% satisfaction from my buyers." — TheGirlinYellow
Recommended Reading:  Etsy's Guide to Custom Work
Customer Service and Communication
Because many items in the weddings category are customized, great customer service and communication quickly become vital pillars of shopkeeping. Whatever your process, taking time to effectively communicate elements like production time, shipping methods, and delivery windows will instill confidence in your buyers and set you on the path to success.
The golden rule.  "Treat everyone the way you would like to be treated. Go out of your way for your customers. Especially in the wedding industry, clients want to feel special. They have a lot of planning to do and the more you can take off their plate, the better." — PlumetotheWind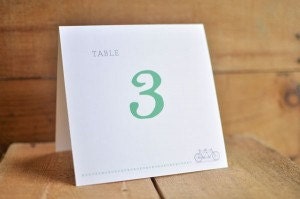 Clear policies.  "Shop policies are very important for wedding sellers because our audience is, well, picky. It's critical to be clear about how you do business — if you don't take the time to write the policies, you're going to spend a lot of time answering questions that your client could have already found out." — paperandpinafore
Ask the right questions.  "When I communicate with the brides, I put a major emphasis on the style ideas I can offer them. I ask questions like, 'Do you want to use your wedding theme colors?' 'Do you want all of your girls to have coordinating clutches? The same clutch?' 'What style do you like? Classic? Romantic? Modern?' 'What kind of dresses are they wearing?' I have so much fun communicating with the brides!" — VincentVdesigns
Patience.  "I've had to learn to be very patient with bridal custom orders. Some brides just want a simple wedding with a simple silver band. Some are trying to do a hundred different things at once, and they get stressed. Part of their stress is not sitting down with me face to face to talk and prototype their custom jewelry. So I really have to put forth a great effort to communicate extensively with them before we get started, during the design phase, as well as give them frequent updates during the creation and refining phases." — KeeDesigns
The power of good service.  "I used to think that repeat business was not relevant in the wedding industry, but then I have brides who came to me for a save-the-date card later ask for an invite, a program, a menu, signage, and all this other stuff I wouldn't have thought of. This has given me ideas for new products to list in my shop, and helped me see that repeat business is a possibility and something to pursue." — iheartpaperandthread
Recommended reading: 20 Questions Your Buyers Are Asking
Photography
Excellent product photos can make all the difference. Ask customers for photos from their big day, or work with photographers to get your hands on high-quality images of your items in action. Not only will these photos help communicate an item's important qualities, they will also allow you to demonstrate your custom order capabilities.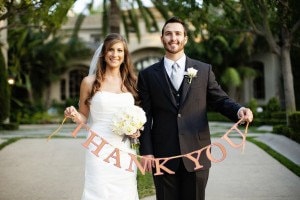 Pique the imagination.  "I think photos are really important in selling to brides and grooms. They don't just see an item — they are envisioning how it fits into their wedding day. I have seen customers gravitate much more toward items that have a bride or groom in the photo (if it is applicable). Or if you are selling cake toppers, have it on a real-looking wedding cake. Selling flower girl accessories? Show them on a darling flower girl model. Professional quality photos are so helpful. A big key to my success has been participating in photo shoots. I often lend out my banners or create custom items for free for a photo shoot when I know there is a good photographer and they will be trying to get the shoot up on a big wedding blog." — joyfuljoyful
Photograph custom orders for future listings.  "Allow time between making the items and shipping them to photograph them. The photos can then become the basis for your next listing." — StudioCherie
Bring it to life.  "Some of my customers send me pictures and I use them on my listings, with permission of course. This has led to ties with a couple of bridal photographers." — SomsStudio
Recommended Reading: Product Photography for Beginners 
Vintage
Heirlooms, tradition and history are all important parts of a wedding. Vintage items fit right in here. If you know the history or story of a vintage item, be sure to share it! Also include detailed measurements and a description and photos of the condition of the item so there are no surprises.
Tell the story.  "A unique thing about vintage and brides who wear it is they want to know the stories. They know that a wedding dress represents far more than just fashion. It is a symbol of the love and hope of the previous bride(s) who wore the same dress. When possible, I include the pictures of the original brides and tell the stories." — TheTrousseau
Recommended Reading: Etsy's Guide to Selling Vintage
What would be your top tip for a wedding seller on Etsy?