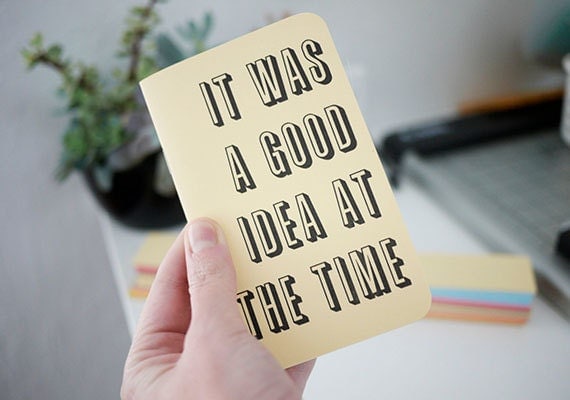 An important part of growing a sustainable business is recognizing that occasionally, things go wrong. The mark of a true entrepreneurial gladiator comes from how you respond to those unexpected bumps in the road. In the Etsy Success team, shop owners with varying levels of experience share challenges, questions and advice. In a recent team thread, they opened up about the earliest lessons they learned from selling online. "We all take our businesses seriously," shop owner Julie Taylor of Abigail's Attic explains in her post. "But life happens; humans make mistakes. And luckily, some of these mistakes are hilarious from the outside looking in."
As you set your sights on a successful 2015, take time to consider how past challenges can inform your strategy for the year — and remind you of how far you've come. Read on to learn how to keep common challenges from slowing you down as you grow.
Mistake #1: Giving up on improving product photography.
When Lori Cook of Kilted Woman started selling her Scottish-inspired seaglass jewelry, one of the biggest challenges she faced was mastering product photography. "It took me at least a year to improve my photos; even now they could still be better," explains the Washington state resident.
Over time, and with the aid of natural light and cohesive backgrounds, she's developed a style that reflects her brand. "It helps to have elements that speak personally to buyers," she says. Using all five photo slots gives you ample opportunity to stage photographs with props that illustrate the purpose of your product, and appeal to your target market's interests. For more tips on mastering photography for products large and small, read How to Make Your Photos Publicity Ready.
Mistake #2: Waiting to track your inventory.
Selling in person and online means keeping track of inventory is doubly important — especially when the items you make are one of a kind. "Once, I forgot to close my online shop while at a craft show," says Ruth Bleakley of Concertina Press. "I sold out of multiple one-of-a-kind journals at the show and online simultaneously." Luckily, the Floridian had enough materials to reproduce the journals precisely, but it taught her a valuable lesson about keeping track of her inventory. Now when she sells in person, she makes a point of deactivating the items she's selling in her online shop. In the future, she'll update her shop in real time from her iPad using the Sell on Etsy card reader.
Creating systems for tracking products and supplies early on can help things run smoothly as your business expands. Read 4 Inventory Management Tips for more ideas on establishing smart storage systems and staying up to date no matter how many venues you sell your wares in.
Mistake #3: Underpricing your products.
When BeaG of Belgium-based William's Giftshop started selling her work online in 2006, she racked up sales quickly, but saw little profit. After crunching the numbers, she was shocked to learn she was making just .50 cents an hour for her labor. Realizing she was underpricing her work, she updated her prices to better reflect the value of time she spent making. "I sell fewer items now, but make a larger profit overall," she explains. With less volume, she's able to spend more time interacting with customers and exploring additional creative projects.
Appropriate pricing can be tricky, but there are a few strategies that can make the process easier. Check out the handy worksheets in How to Price Like a Pro to learn more about conducting market research, measuring material costs and finding your pricing sweet spot.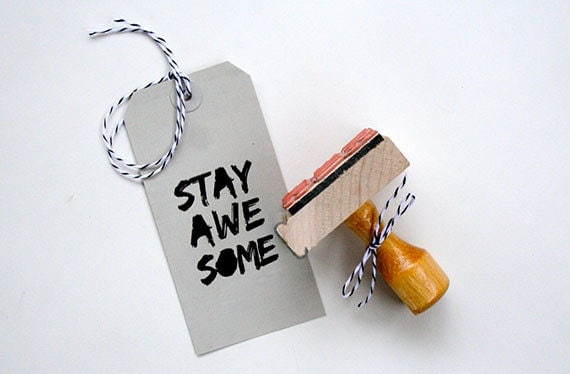 Mistake #4: Shipping in impractical packaging.
As Diana Voisin of Gallery Twelve learned the hard way, shipping items safely can pose a challenge when you're starting out. "The first necklace I ever shipped was for a customer to give to his girlfriend on Valentine's day," says the Baltimore-based graphic designer. "Unfortunately, when they opened it up, they found it had been broken in transit." She quickly replaced the item and everyone was happy in the end, but she ultimately had to rethink her packaging process to make sure items are securely bubble wrapped and that her products are tough enough to withstand any unexpected turbulence.
To avoid the disappointment and added hassle of products breaking in transit, wrap them carefully for both aesthetic and practical appeal. Read Branded Packaging Basics for tips to ensure your items arrive (safely) in style.
Mistake #5: Forgetting to double-check the details.
Building a business while balancing other demands can be mentally draining, making it all the more important to double-check details when packing up orders. From typos to mistakenly shipped scissors, every long-time shop owner has a favorite anecdote of an order gone laughably awry. Martha Preble of Oakland-based shop Artful Hummingbird recounts a particularly poignant example from a busy Christmas season. "I once very nicely sent a customer a gift-wrapped box," she says. "Unfortunately, that box was empty." Now, she makes a point of double-checking the right products have made it in the box before adding a ribbon as a finishing touch. To save time during stressful seasons, she preps shipping supplies, pre-cut lengths of ribbon and handmade thank-you cards well in advance, making it easier to assemble orders as they come in.
Successfully running a shop is about finding a balance that works for your needs — and keeps you sane. Check out 10 Tips for Making More Time to Make to learn how to set goals and find time to achieve them.
Do you have a memorable mistake to share? Let us know what you learned in the comments.