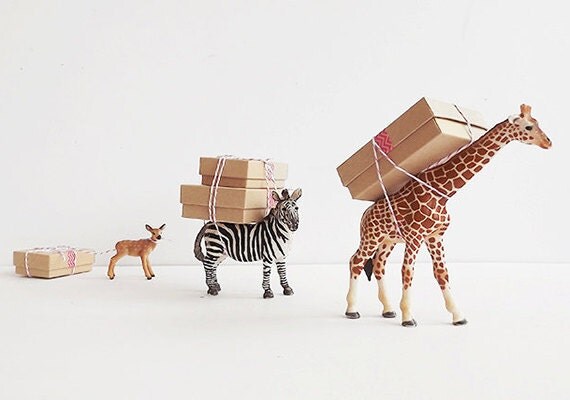 Becky Kemp is always multi-tasking. One recent afternoon, Becky renewed listings for her Colchester, England-based shop, Sketch.inc, while getting a haircut. Then, on her way home, she stopped at a craft store to pick up the paper she needed to print the whimsical illustrations she had sold that day. Kemp says the three years since she started her business have been "the most freeing and creative period" of her life. But they've also been the busiest.
As many Etsy sellers know, running your own business often means adding shipping and customer service to your to-do list somewhere between "Get groceries" and "Pick up kids from school." To help out, we asked shop owners to offer their best tips for running your shop more efficiently using Etsy tools. Here's what they said.
Go Mobile
Becky Kemp quit her day job more than two years ago to focus on selling her hand-painted, laser-cut wood brooches, wooden dolls, prints and more. Answering Convos and checking sales on her smartphone helps her manage her shop without having to sit in front of a computer all day. "It's just too distracting and I'd never get any orders finished," she says. In fact, seeing a Convo alert on her phone helped Becky respond in a timely fashion to a last-minute request from an editor and land a magazine feature. "If I'd waited until the evening to check my messages, it would've been too late to express post the item to the editor," she says.
The Snippets features on the Sell on Etsy iPhone app makes answering Convos easier by letting you save commonly used phrases and add them to messages. You can give the app permission to alert you when you receive a Conversation or make a sale, reducing the amount of time you spend checking your shop for updates. You can also add, renew or make changes to listings using the app, as well as  mark an order as shipped, add tracking details and print receipts. If you're an iPhone user, you can download the app on iTunes. Android users can join the Sell on Etsy for Android Beta Group to test out the upcoming Android version.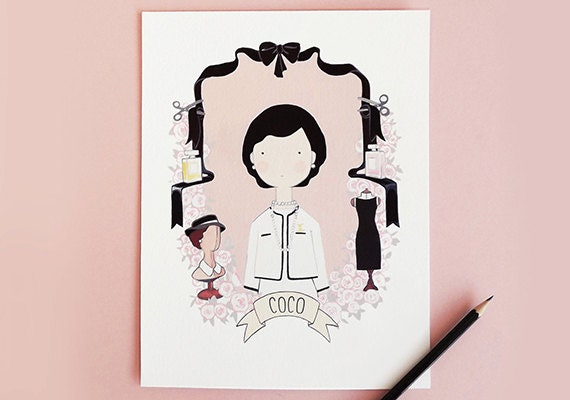 Streamline Shipping
Managing the shipping process can be time-consuming for shop owners. Becky cuts down on the amount of time she spends inputting shipping costs for each listing by using Shipping Profiles. The tool allows you to create separate Shipping Profiles for the different types of items you sell and quickly update multiple listings with similar shipping costs. "My Shipping Profiles took a while to set up, but they are incredibly time saving now," Becky says. Learn more about Shipping Profiles in this Help article.
One way to avoid an inbox full of messages while still providing great customer service is to keep your customers informed about the status of their packages. If you use Etsy Shipping Labels, we'll automatically mark your orders as shipped and send your buyers shipping notifications on the date you choose. We've also made updates to the Mark as Shipped feature, which now gives you the option to add both carrier and tracking information in the same step. "Just being able to click and add the tracking number saves me from having conversations with customers who are just looking for their products," says Joshua Nunez of CoMod, a shop in Columbia, Missouri that sells mid-century modern furniture. Nunez also batches his shipping tasks, setting aside two days each week for boxing and shipping his furniture.
A new feature for United States Postal Service Shipping Labels makes it easier to pair printed labels with the appropriate package by including order details such as listing title, quantity and buyer name next to the label. To turn on this feature when using USPS Shipping Labels, head over to Your Shop > Shipping Labels > Options and check the box next to "When I print Shipping Labels, include order details for my reference" in the Download Preference section. Make the most of all of Etsy's shipping tools with 4 Shipping Tips to Boost Customer Satisfaction and learn more about our latest shipping updates here.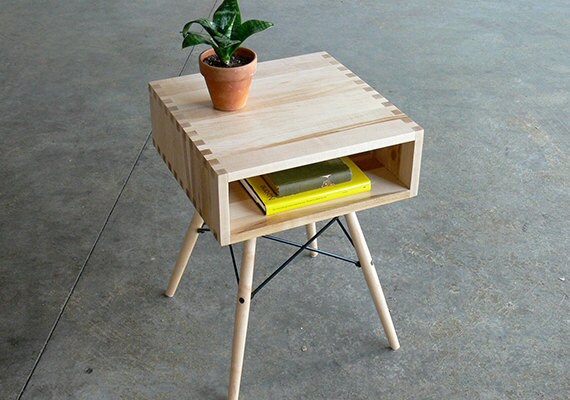 Put Listings on Autopilot
Organization is key to avoiding chaos in your shop, especially when it comes to keeping track of your inventory. Kim Welling, founder of Kim's Little Monsters in Amsterdam, often makes her plates, prints and other illustrated goods in batches. To avoid confusion — and reduce time spent renewing listings — she includes a quantity for each listing. If she creates a new listing for a print and sets a quantity of 10, for example, that listing will renew automatically every time she sells an item, until all 10 are sold. (If someone buys from her in-person, she updates the listing quantity to reflect the sale.) When listings renew, they appear on her shop's homepage and in the "New Items from Your Favorite Shops" section of her followers' homepage feeds. "It keeps me on track and keeps me informed of what I still have in stock," Kim says.
Kim also saves time by using the copy tool when creating listings for her porcelain plates, tea bag holders and 3-D Comfort Boxes, all of which feature her illustrations. She simply copies existing listings that are similar, changes the title and descriptions as needed, and adds a new listing quantity and photos. Checkout this Help article to learn more about copying listings.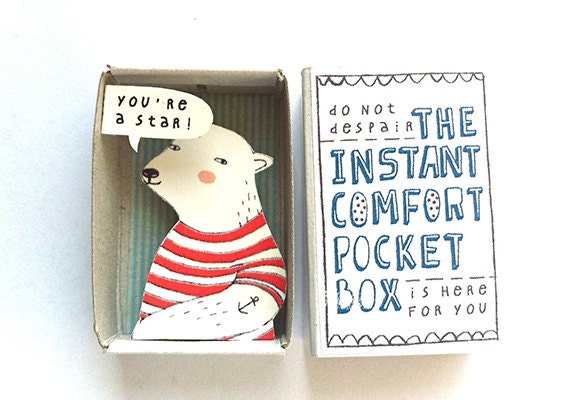 Get Supply Savvy
Avoiding multiple trips to the supply store is also key to running an efficient business. Kim buys her shipping supplies, including envelopes, online to save both time and money. "It's much cheaper," says Kim, whose small town is nine miles outside of Amsterdam — and the nearest supply store. Welling purchases biodegradable plastic sleeves for packaging her do-it-yourself kits and washi tape for decorating them from Etsy supply sellers. "I really enjoy buying from Etsy sellers because I like to keep it in the community," she says. "I like to know who I'm buying from."
What tools help you save time? Let us know in the comments below.