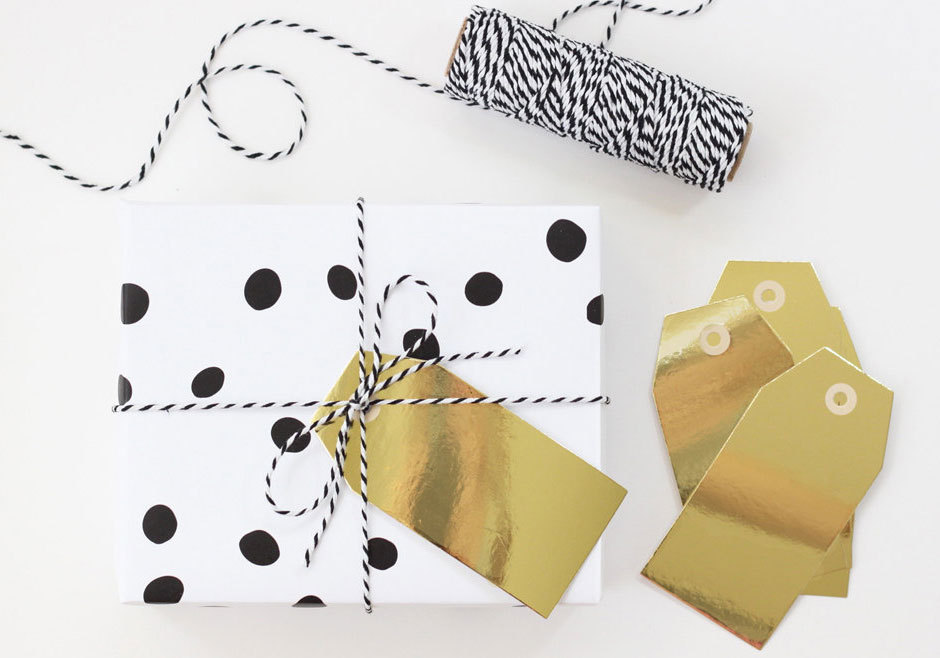 When shoppers want to know about the coolest new gifts for holidays, they turn to trusted magazines and bloggers for their top recommendations. Many magazines, blogs and websites publish gift guides in November and December. These lists of products that make great gifts are often organized by price, such as "20 Gifts Under $20" or by recipient, like "Gifts for Guys" of "Gifts for the Hostess."
Now, imagine picking up one of these holiday gift guides and seeing your Etsy shop and products mentioned as a great holiday gift.
If you're thinking, "No way! Only big brands with big budgets make it in those guides," you couldn't be further from the truth. But, if you want your product to be featured, you need to start pitching to gift-guide editors now instead of waiting to be discovered. "My biggest tip for sellers would be to be proactive about contacting media outlets whose gift guides seem like a good fit for their products," says Hannah Agran, senior food editor at Midwest Living, a lifestyle magazine for the central United States. "I realize it's a lot of work, but you really need to actively pitch yourself to editors, not just sit back and hope they find you — Etsy is a really big place!"
Why Should Gift Guides Be Part of Your Publicity Strategy?
Being featured in a holiday gift guide can mean more traffic to your Etsy shop (and potentially more sales) during the holidays. Inclusion in a gift guide can also increase your brand's credibility with other press outlets and boost awareness of your brand among your target customers.
Why Should I Be Thinking About the Holidays Now?
Magazines, especially those with larger audiences, work three to six months in advance of the issue's publication date, so editors are actively searching for products in July through September. Smaller regional and local magazines have a lead time of about two to four months, so they typically work on their gift guides from August through October. The lead time for blogs and online publications can vary. Some might not begin producing their guides until October or November, but it's still a good idea to start pitching them now.
While you're pitching your products for holiday features, it's also important to start preparing for holiday orders. If your products are highlighted by a publication, you're likely to receive an influx of new customers. Start making additional inventory now —particularly the products you plan to pitch and other top-selling items — to avoid a stressful holiday season later. Read Prep for the Holidays During the Seasonal Slowdown for more advice on what you can be doing now to get your shop ready. It's also a good idea to have a plan in place for how you'll handle a large number of orders. Could a friend or family member offer some temporary help? Can you streamline your packaging process to make shipping large volumes easier?
Five Steps to Getting Your Products Featured in Holiday Gift Guides
1. Do your research and make a list of publications to contact.
Reaching out to magazines, websites and blogs whose readers are similar to your ideal customers is key. If you know that your customers are makeup mavens, contact beauty magazines. If your products appeal to lovers of modern design, find home and lifestyle blogs with a similar aesthetic. If your products are for babies and kids, parenting magazines should be on your list.
Regional and city publications are often eager to feature local makers and businesses — especially if you sell products the locals will love, like gifts that feature maps or other landmarks. Read 3 Ways to Put Your Shop on the Map for more tips on crafting a strong local identity.
Before you start crafting your pitch, make a list of 20 to 30 publications you want to contact.
2. Identify the right recipient for your product.
Brainstorm at least five different kinds of gift guides your products might be a good fit for. What kind of person would love to receive your product as a gift? If you sell a wide range of products in your shop, it's probably best to focus on one or two that would make particularly great gifts. Here are a few examples of gift guide themes to get you thinking:
splurge-worthy holiday gifts
gifts for geeks
gifts for the person who has everything
gifts for foodies
gifts for the kid who has everything
gifts for the fashionista
Look online to see what themes the publications you're interested in have used in the past and what kind of products they featured.
3. Find the right editor to contact.
Often, publications will assign one of their editors to create their gift guides (especially the larger magazines), while others might have multiple editors curate products. Start by contacting the editor who covers topics that seem like a close fit for your products. (For example, if you make jewelry, contact the style or fashion editor.) To find the right editor at a magazine, check out the masthead (a list of all the editors, usually found within the first few pages of a magazine). Some mastheads list the publication's email address format (for example, firstname@magazinename.com), but if it's not listed there, you can call the main phone number and ask who is working on the gift guide and what the company's email address format is. You can also sometimes find the editor's contact information or LinkedIn profile by searching online.
4. Introduce your products by email.
Now that you have the contact information for the right editor, it's time to write the perfect pitch email. Here are a few things to keep in mind:
Use the words "Holiday Gift Guide" in your subject line. "Make your subject line sing," says Joseph Hernandez, associate digital editor at Wine Enthusiast Magazine, which publishes wine reviews and stories about wine culture. "Don't send a pitch that was clearly part of a mass mailing."
Keep your email short and to the point (no more than 2 to 3 paragraphs of 2 to 3 sentences each). Be sure to include who your product is a good gift for, three reasons why that publication's readers will love to give or get your products as a gift, and a little information about you and how your products are made.
Include an image with your email pitch (inline, not as an attachment), and let the editor know you can provide print-quality images. "Pictures are key," says Stacey McLaghlan, associate editor at Western Living Magazine, a Canadian regional magazine that covers home and design, food, travel and shopping. "Even if you have greatest products in the world, if they don't look great in photos, you're not going to make it into a magazine."
Offer to send a sample of your products. (You can specify whether you'd like the sample returned to you or not.)
5. Follow up and repeat.
If you get a yes — great. Be prepared to send either a product sample or a high-resolution photo within 24 hours.
If you don't get a response, give it about a week and follow up via email. Ask whether there's someone else you should contact about the gift guide, so you know you're pitch is reaching the right person. Don't get discouraged if you don't hear back. Editors get a lot of emails. Keep trying, and contact some of the other publications on your list.
Now, it's time to take action and start pitching. Your best chance of seeing your products featured in a holiday gift guide is to be proactive — and persistent.
Additional Resources:
Have you pitched your products to the press before? What techniques have worked for you? Tell us in the comments below.
For more inspiration and tips on running your Etsy shop, follow @EtsySuccess on Twitter.