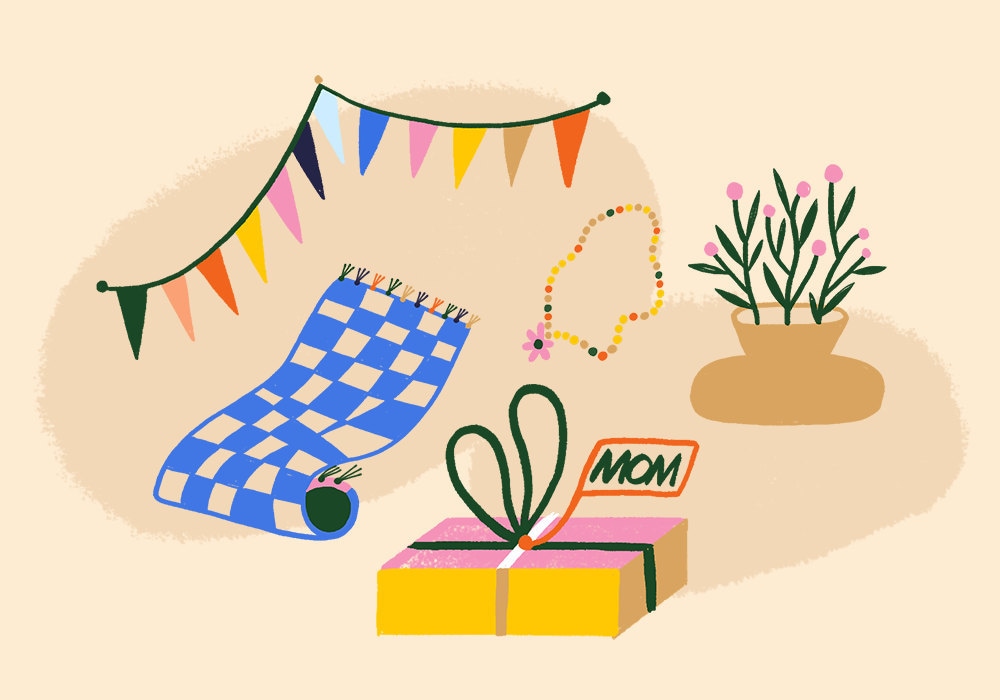 Back in December, Etsy Trend Expert Dayna Isom Johnson predicted 2021 would be all about creating connections. And we're seeing gifting play a big role in that, as shoppers purchase items to be shipped near and far, from across town to overseas. "Finding thoughtful gifts for family and friends is one way to bridge the physical distance keeping so many of us apart," she says. Celebrating events and milestones is still a priority for many despite limitations on in-person gatherings. Even as traditional get-togethers moved online or outside last year, shoppers continued marking special occasions with gifts. In fact, US consumer spending for Mother's Day actually increased in 2020 compared to 2019, according to the National Retail Federation. Read on to discover key gifting trends, get insights sourced from Etsy shopper research, and learn how you can optimize your shop to meet gifters' needs this year.
Table of contents
Etsy gifting at a glance
Gifting makes up a good portion of purchases on Etsy: Nine out of ten buyers say they bought a gift on Etsy in the last year.* So if you're not thinking about your products in terms of their gift potential, you could be missing out. According to recent buyer research**, the most popular gifting product areas retail-wide are home decor, accessories, and beauty and personal care, followed by art/craft supplies, women's clothing and shoes, outdoor and garden items, and toys and games. When shoppers come to Etsy for gifts, they're shopping with gratitude, love, and care in mind. They're choosing thoughtful gifts that uniquely suit their recipient.
*According to a survey of 587 Etsy buyers across English-speaking markets from May 1-10, 2019.
**According to a survey of 2,579 US Etsy Buyers fielded December 29- 31, 2020.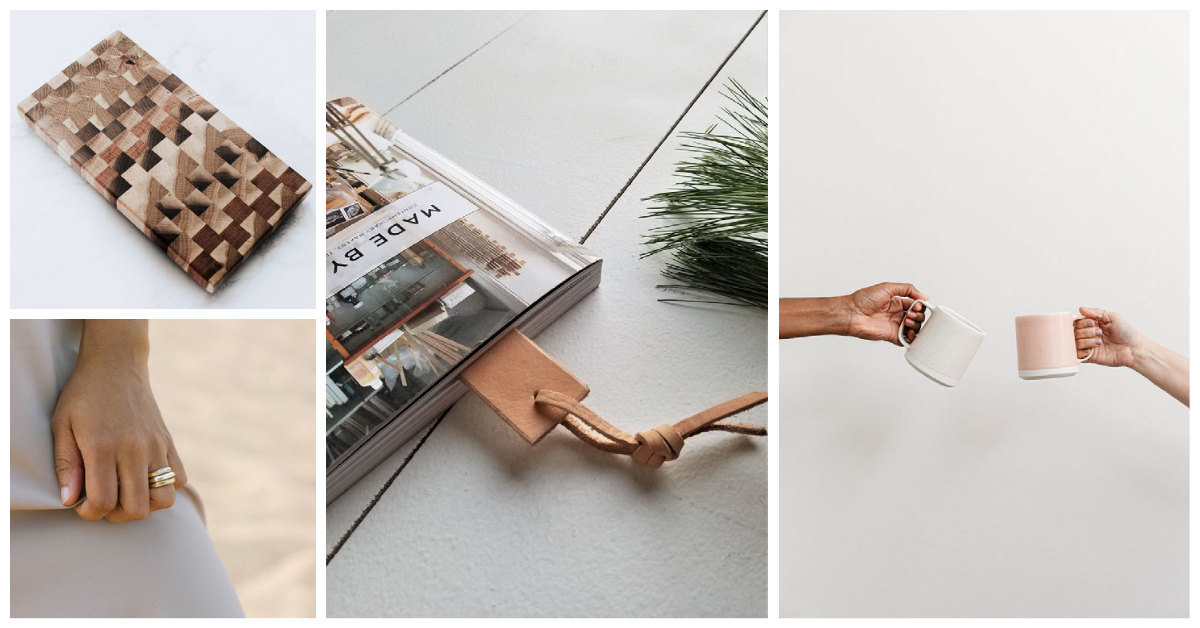 Gifting shopping patterns
The following insights come from research in which we asked Etsy buyers about their gifting behavior and shopping plans for the upcoming season (January-March 2021). Responses were based on a survey of 2,579 US Etsy buyers fielded December 29-31, 2020.
Buyers are gifting from afar: 49% of Etsy buyers surveyed reported planning to send more gifts directly to the recipient.
Action point: Appeal to these shoppers by including gift wrap options and offering to include a handwritten note.
Shoppers are gifting more thoughtfully: 49% of Etsy buyers surveyed said they plan to be even more thoughtful in the gifts they give.
Action point: Amp up the special qualities of your items by offering personalized details, variations, and customizable elements.
Gifters are getting creative: 55% of Etsy buyers surveyed reported they would try to be more creative with gift purchases.
Action point: Assist shoppers looking to make their own gifts with easy DIY kits, and help them delight their loved ones with quirky, unexpected gift ideas.
People are shopping more online: 59% of Etsy buyers surveyed reported they plan to purchase more gifts online.
Action point: Be extra clear in communicating important details about your item in your listing, giving shoppers who are used to gift shopping in person all the info they need. Listing videos can be a great way to bring the in-person shopping experience to life.
People are shopping for occasions earlier: Shoppers are increasingly looking for gifts further in advance than usual. Last year, shoppers began searching for holiday items as early as July.
Action point: Consider new timelines for stocking your inventory, adding items several months in advance of key gifting moments.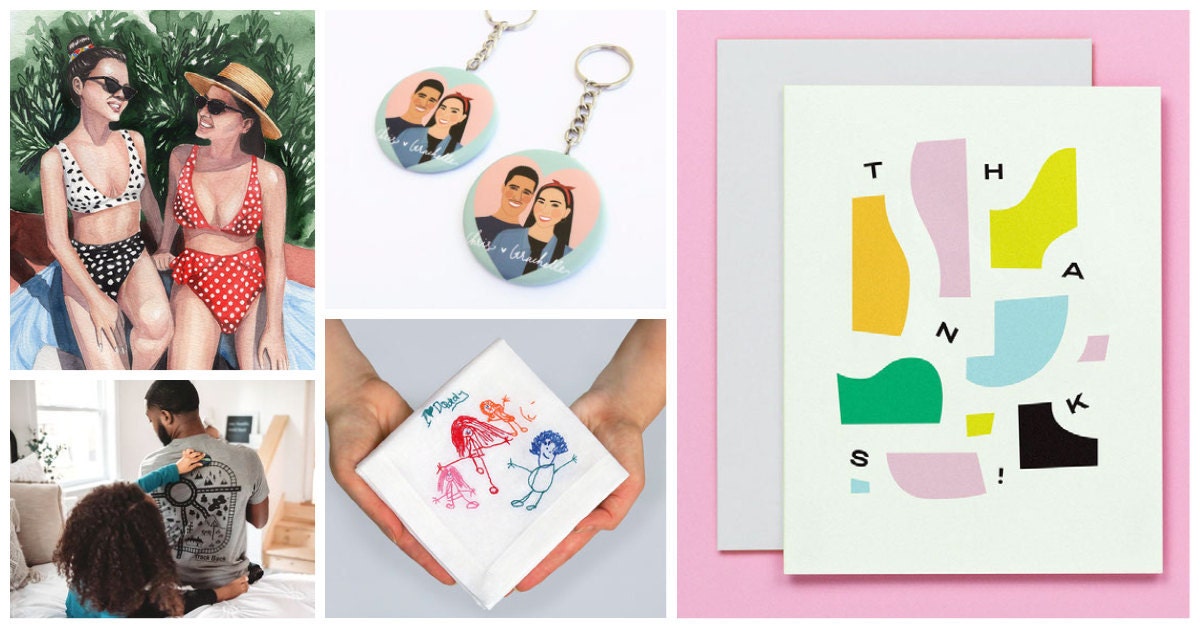 Key gifting occasions
To reach more gift shoppers year-round, think beyond major holidays. According to a survey of Etsy buyers, only 39% of total gifts bought in a year revolve around official calendar holidays, while the majority of gifts are purchased for other life occasions.
Three key events account for almost two-thirds of all gift purchases: Winter holidays (including Christmas), birthdays, and just-because purchases. Other popular gifting moments include Mother's Day, Father's Day, Valentine's Day, thank-yous, wedding-related (engagement, couple gifts, bridal showers), housewarmings, sympathy and get-well gestures, Easter, pet-related, graduation and teacher appreciation, birth announcements and baby showers, anniversaries, and retirements. With the pandemic keeping many people apart in the past year, we've seen appetite for thinking-of-you and miss-you purchases increase. Use holiday or occasion attributes for listings meant specifically for a single holiday or occasion: Examples of holiday-specific items are Mother's Day cards or Graduation caps.
*According to a survey of 587 Etsy buyers across English-speaking markets from May 1-10, 2019.
Upcoming 2021 dates
March 14: Mother's Day (UK)
Offer gifts that pair practicality with luxury. Think treats for baking, dining, and bathing.
Explore offering custom versions of items she'll use daily (coasters, kitchen tools, candles).
Tap into the crafting boom (and get the whole family involved) with DIY kits for her to try, or for kids to whip up their own gifts for her.
Stock long-lasting products and bouquet alternatives (floral towels, botanical artwork).
April 4: Easter
Tap into classic Easter motifs (bunnies, chicks, eggs) as well as more versatile spring patterns with longer-lasting relevance (garden veggies, tiny florals).
Embrace handmade touches (quilted patchwork, hand-painted or embroidered details), and offer personalizable options.
Support sustainability (and Earth month) by upcycling deadstock fabrics and using natural dyes.
April 12: Ramadan
Offer items for crafting, serveware, countdown calendars, and money holders.
Moon and moon phases are key motifs. Incorporate on gift wrap, tabletop items, and decor.
Explore items with educational value for kids.
May 9 (US and many other countries) + May 30 (FR): Mother's Day
See UK Mother's Day section above and find more Mother's Day gifting trends here.
May 13 (Germany) + June 20 (US and many other countries): Father's Day
Emphasize little luxuries like wellness products (personal grooming, home scents).
Help him invest in everyday upgrades with nice aprons, glassware, and workspace items.
Inspire creativity with playful touches (activities, new hobbies, fancy puzzles and board games).
Work with bold colors and long-lasting materials.
May - June: graduation season
Help shoppers commemorate an especially challenging school year coming to a close with thoughtful gift ideas.
Offer gifts for preschool and grade school ceremonies, high school and college seniors, as well as trade school or graduate school students (nursing, law school, medical school).
Stock items for showing teachers appreciation, like custom mugs, tees, or much-deserved self-care treats.
Keep an eye out for trend tips related to the following later occasions, or reference last year's holiday trend report to spark some initial ideas.
November 4: Diwali
November 29: Cyber Monday/Week begins (when holiday gift shopping really kicks off)
December 6: St. Nicholas Day (DE and much of Europe)
November 28-Dec 6: Hanukkah
December 25: Christmas
December 26-January 1: Kwanzaa
December 26: Boxing Day (UK, CA, AU), Second Christmas Day (DE)
Year-round: Everyday gifting (just because, miss you gifts), milestone moments (birthdays, engagements, anniversaries, new home/baby, weddings), get well and sympathy gestures.
While Valentine's Day has already passed, start stocking up for this major gifting occasion (Feb 14) before the end of the year.
Keep in mind: When it comes to gift shopping, timing is everything. Let shoppers know when their items will arrive with estimated delivery dates. And offer as much information as you can about your mail carrier, class, and processing times. Etsy shoppers in the US have the option to filter search results to only include items with estimated delivery dates. Learn more.
Gifting trends
Keep these themes in mind to give your items a giftable edge. The year-over-year (YoY) increases below were calculated by comparing search volume from the year 2020 to 2019.
Getting personal
Personalization is the biggest gifting trend on Etsy. In fact, "personalized gift" was the top-searched term on Etsy in 2020. Interest in personalized items has only grown, with searches containing the word "personalize" or "custom" increasing 43% YoY. In a recent Etsy buyer survey, 24% of buyers said they planned to buy something personalized or customized on Etsy in the beginning of 2021.* Consider offering personalization and customization options to reach these gift shoppers.
*Responses were based on a survey of 2,579 US Etsy Buyers fielded December 29- 31, 2020.
| Category | Subcategory | Bestsellers |
| --- | --- | --- |
| Home & Living | Home Decor | personalized art, signs, and house numbers |
| Home & Living | Kitchen & Dining | personalized cutting and charcuterie boards |
| Home & Living | Pet items | collars and leashes, pet clothing, bowls, furniture (beds and home structures, cat climbing shelves) |
| Jewelry | Necklaces | personalized necklaces |
| Clothing | Tops & tees | embroidered name t-shirts, personalized pet t-shirts |
Personalization trends
Hyper personalization: With many personalized items available on Etsy, attention to detail can help you stand out from the crowd. Consider how you can get super specific in your personalization techniques to make your items really reflect an individual gift recipient. Instead of just offering custom name print necklaces, for example, consider offering them in the buyer's handwriting based on a sample they provide. Other popular forms of hyper personalization include sampling a child's drawing, incorporating a paw print of a pet, or designing an heirloom dish to showcase a family recipe. In Germany, personalized family doormats are a big hit.
110% YoY increase in searches on Etsy containing "recipe plate"
Personalized art: What's more unique than a true work of art? Increased focus on the home has shoppers hungry for original masterpieces capturing the essence of their giftees. Explore individual, couple, family, and pet portraits, as well as less traditional subjects like the giftee's house, favorite places, hometown, profession, hobbies, or star sign. Consider a range of mediums and formats (framed art, digital downloads, prints, canvas, wooden sign, light art) and incorporating text like a name or custom-requested phrase.
54% YoY increase in searches on Etsy containing "custom wall art"
Personalized jewelry and accessories: We can't discuss personalization on Etsy without mentioning ever-popular name and initial necklaces and personalized leather accessories. Focus on fresh ways to customize the classics, with innovative offerings like custom coordinates or heartbeat EKG patterns. And be sure to capture all the possibilities in your item photos to help spark your shoppers' imagination.
26% YoY increase in searches on Etsy containing "initial necklace"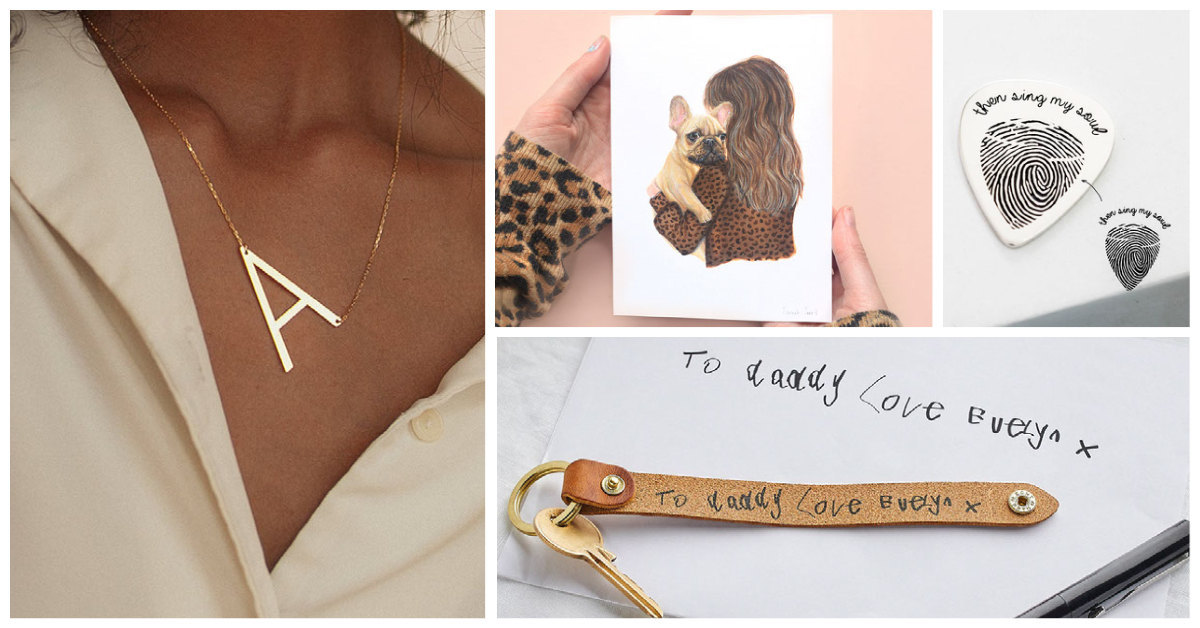 Crafting kits 2.0
With a full year of quarantine crafting to thank, shoppers are taking their new hobbies to the next level. Look out for interest in intermediate craft kits to rise as 2020's novices become more seasoned. Appeal to pros and beginners alike by offering kits with full tutorials and easy-to-follow instructions for all levels and ages. Crafts to watch include weaving and air-dry sculpting clay projects. DIY kits have been particularly popular among shoppers in the United Kingdom.
26% YoY increase in searches on Etsy containing "intermediate craft"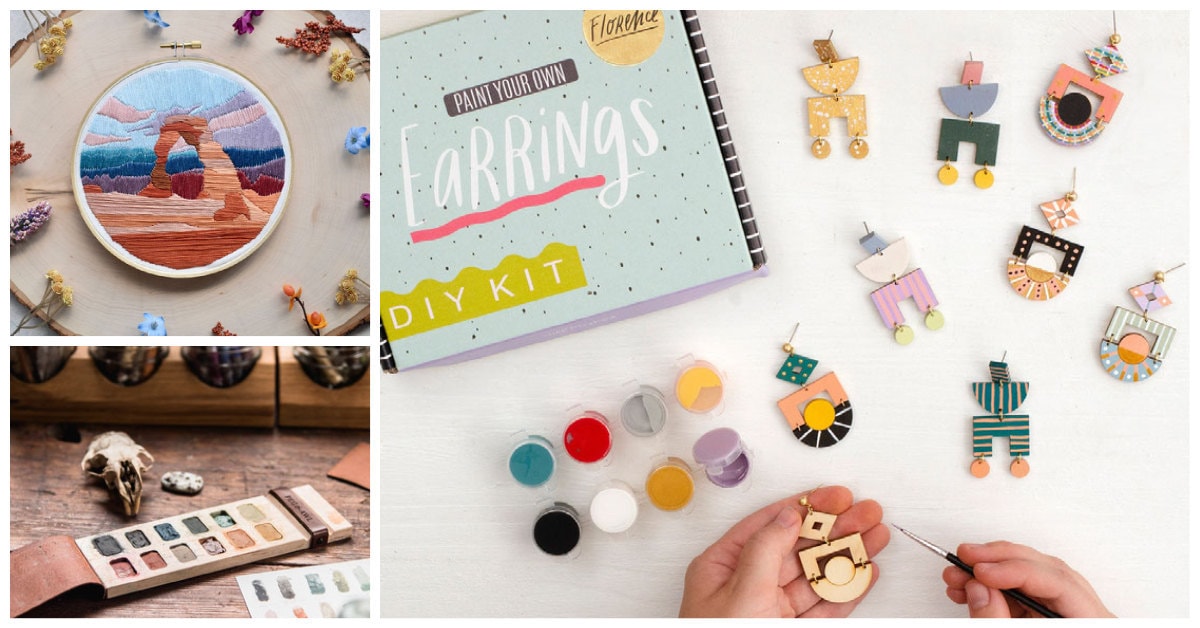 Shopping by popular price point
It's common for shoppers to use a budget as a guide when browsing. When pricing your items, consider popular price buckets like "under $50" or "under $20." We see many top-selling gift shops offering entry-level items like candles. Take a look at the competition and make sure your pricing reflects the way you want buyers to view your item (as an affordable find or a true investment piece). And remember that gifts don't have to be pricey to be meaningful. Small but special tokens with heartfelt messages can make a big impact.
132% YoY increase in searches on Etsy containing "candle"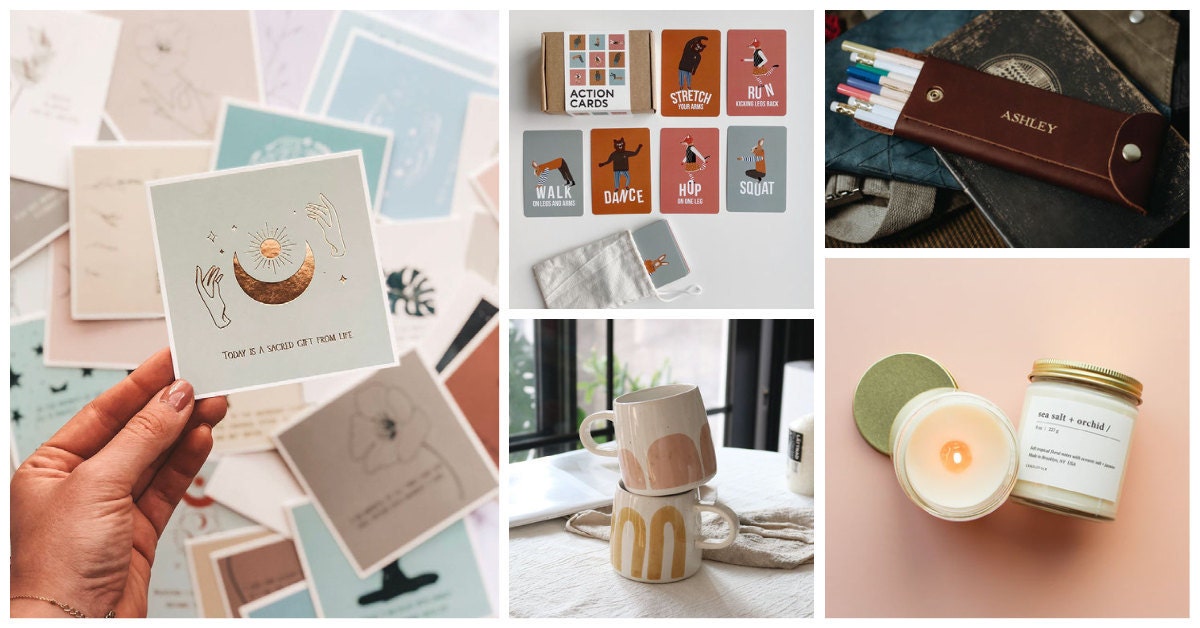 Humor and cheeky messages
Many shoppers are looking for levity in items with funny messaging. Think mugs, candles, or tees capturing unique takes on the moment and saucy sentiments. Consider the individual qualities and quirks that a gifter may want to recognize in their giftee, like being a night owl, cat lady, wine lover, or coffee snob.
81% YoY increase in searches on Etsy containing "funny gift"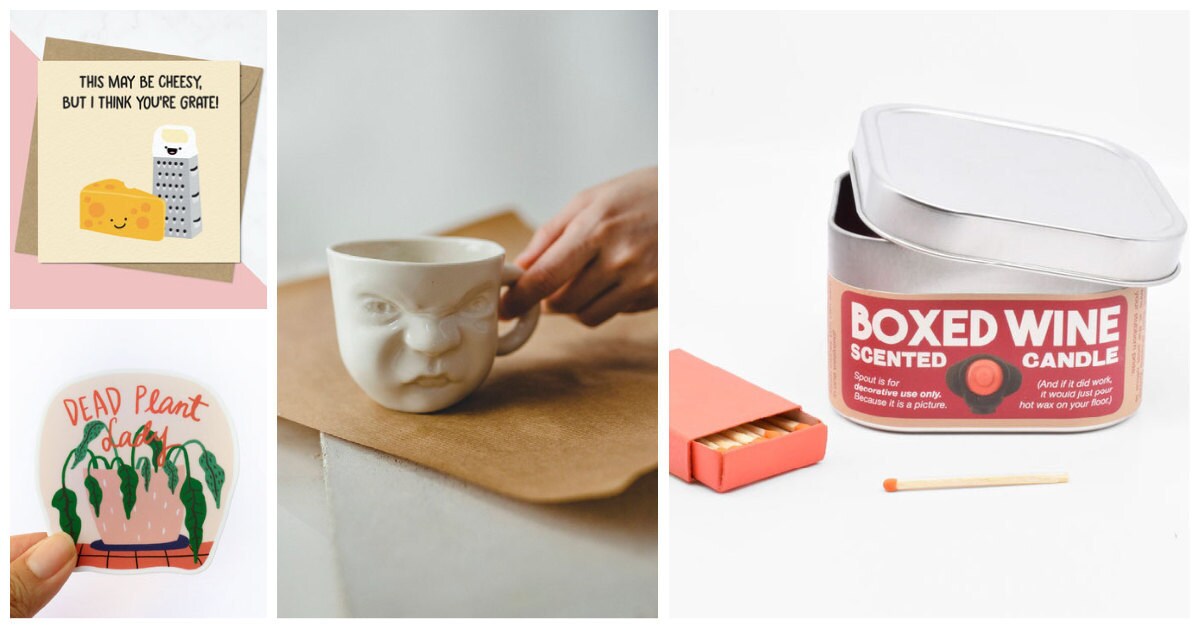 Guilt-free gifting
Greener items make feel-good purchases as sustainable shopping becomes increasingly top of mind. Offer items made from recycled or eco-friendly materials. Or appeal to buyers' practical side with products they know won't go to waste, like reusable water bottles. In Germany, longer-lasting dried flower gifts are really blooming in popularity.
156% YoY increase in searches on Etsy containing "dry flower"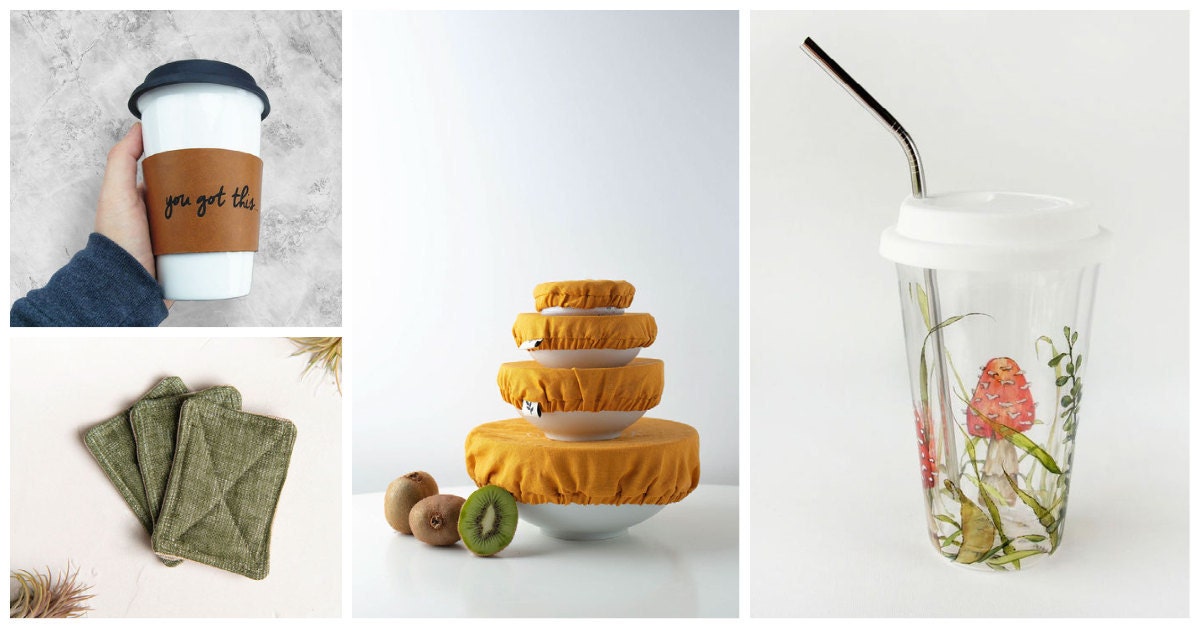 Shopping by recipient
Consider not only what gifters are looking for, but who they're shopping for. Many people come to Etsy with a clear idea of who their recipient is and use this information when searching the site with phrases like "gift for mom," "gift for him," "gift for her," or "dog gift." Including specific relevant recipient keywords in your titles and tags can help shoppers find your gift-friendly items.
44% YoY increase in searches on Etsy containing "pet gift"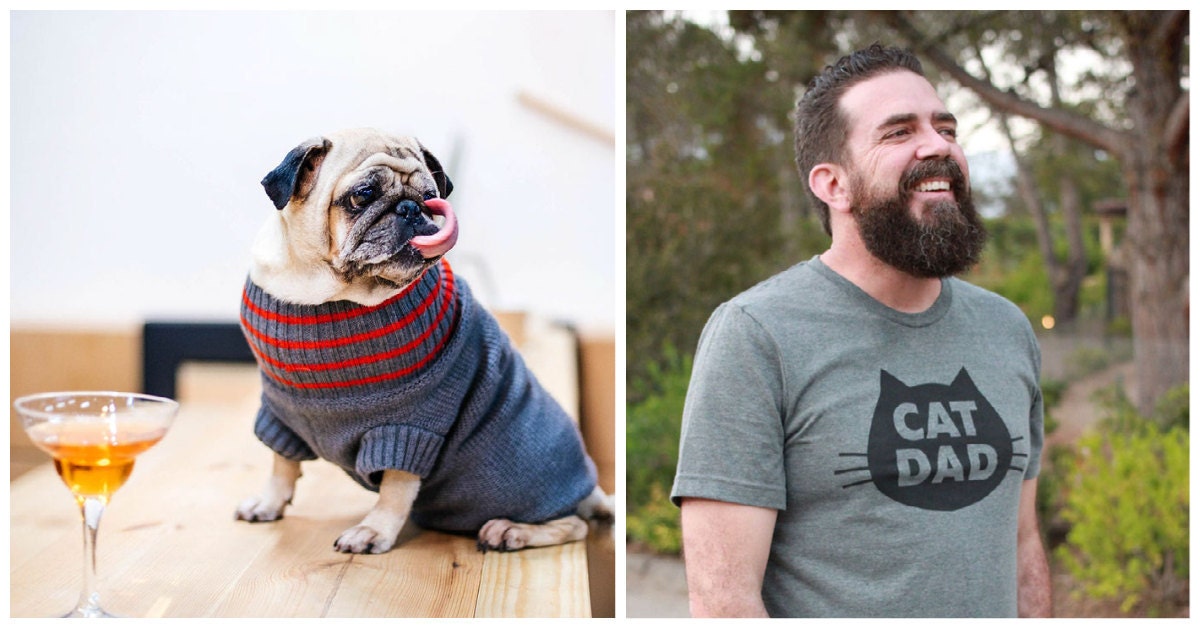 Self-gifting
A lot of shoppers are also perusing Etsy for themselves, for everyday or impulse purchases as well as occasions like birthdays and Valentine's Day. Keep in mind these shoppers are unlikely to use recipient cues in their searches. When choosing titles and tags for your items, be sure to include descriptive terms in addition to more general recipient terms.
22% YoY increase in searches on Etsy containing "everyday necklace"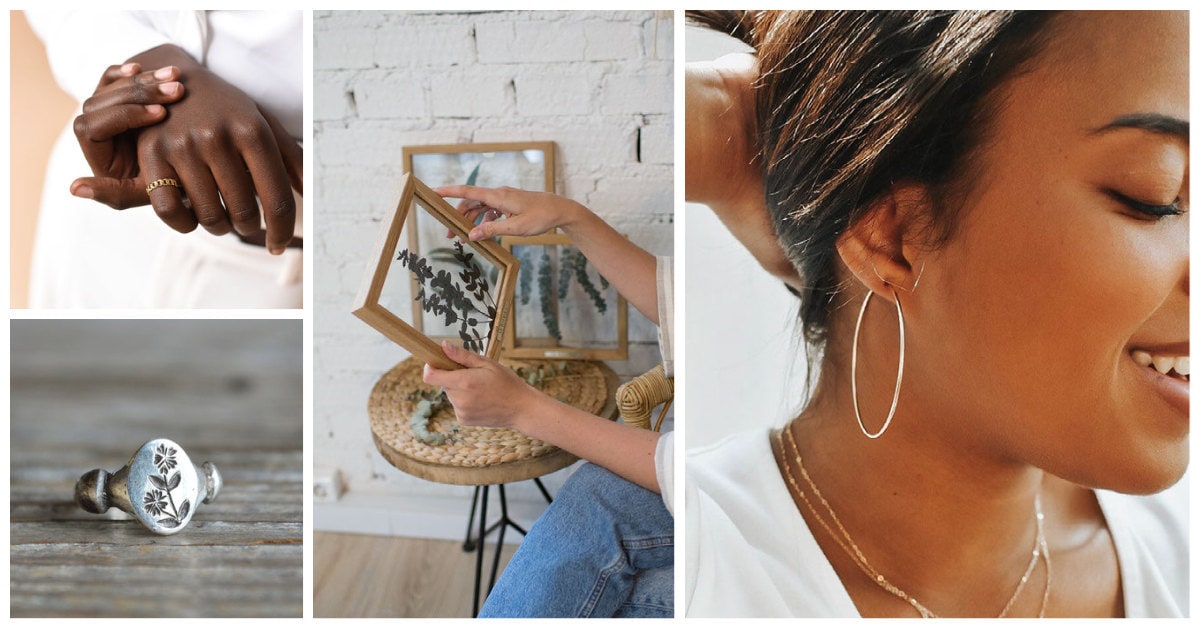 Clever greetings
People are reaching out through handwritten letters and greeting cards capturing a wide range of sentiments, from silly and sarcastic to sweet and sympathetic. As shoppers rely more on mail for connection, we're seeing novel designs emerge. Custom prints and greeting cards are performing particularly well in the United Kingdom. One fresh idea? Interactive advent calendar-inspired cards that allow openers to scratch off elements for a fun surprise.
25% YoY increase in searches on Etsy containing "funny card"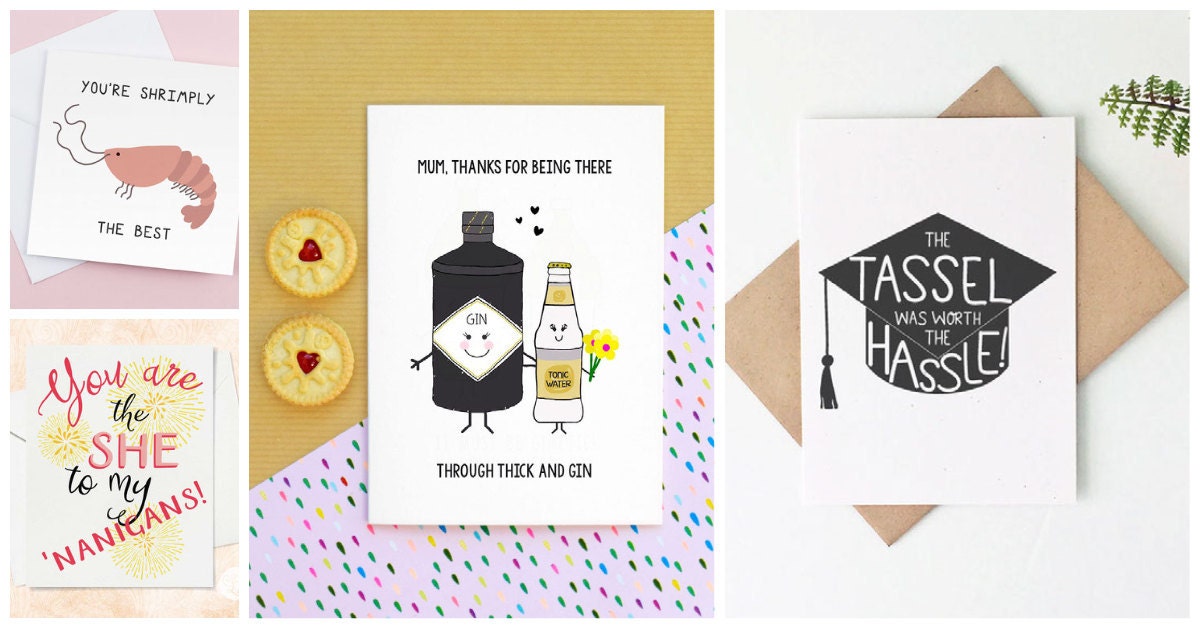 Creative gift sets
Gathering related or complementary products can be a great way to reach gift shoppers. To create a cohesive set, focus on visually appealing packaging and stick to a single theme like self-care, birthday, congratulations, a specific holiday, or simply thinking of you. Note that only gift sets composed of qualifying handmade, vintage, or crafting supply items can be sold on Etsy. See our policies about selling gift sets and baskets here. In the United Kingdom, we're seeing popularity around sets of edible items (often referred to as "food hampers"), and spa gift sets with themes like "hug in a box."
155% YoY increase in searches on Etsy containing "spa set"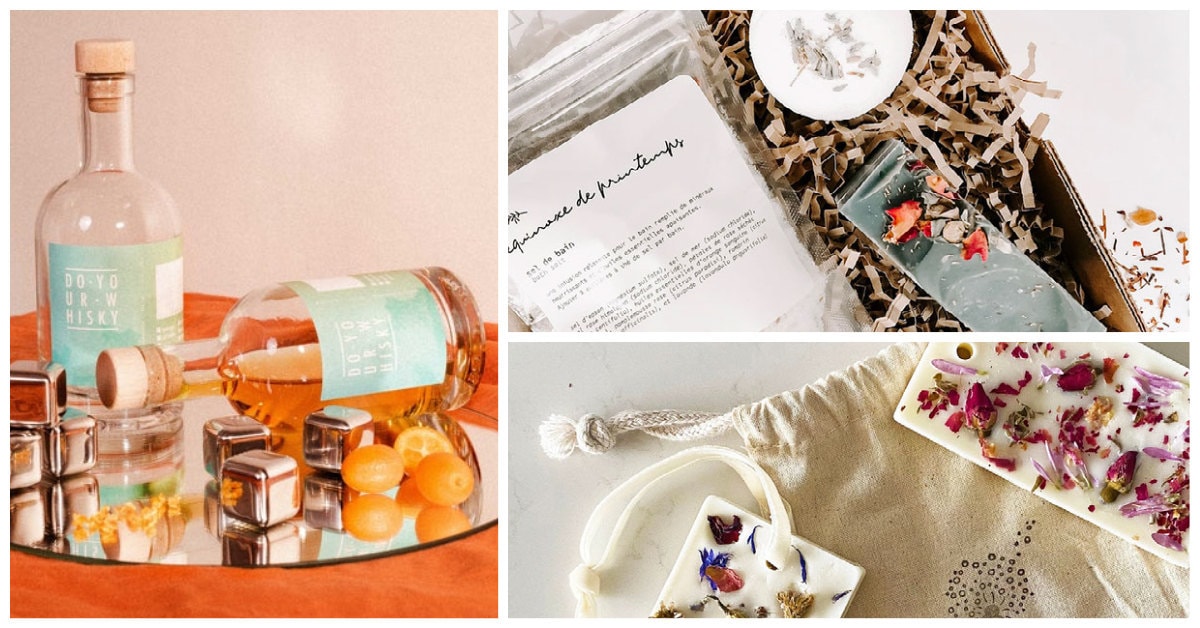 Outdoor living
Meet today's buyers where they're at with gifts catered to outside socializing. Consider ways shoppers can entertain safely in nature with portable food and drink holders in lively patterns. As we approach summer, barbecue and picnic items will make much-appreciated gifts.
131% YoY increase in searches on Etsy containing "picnic"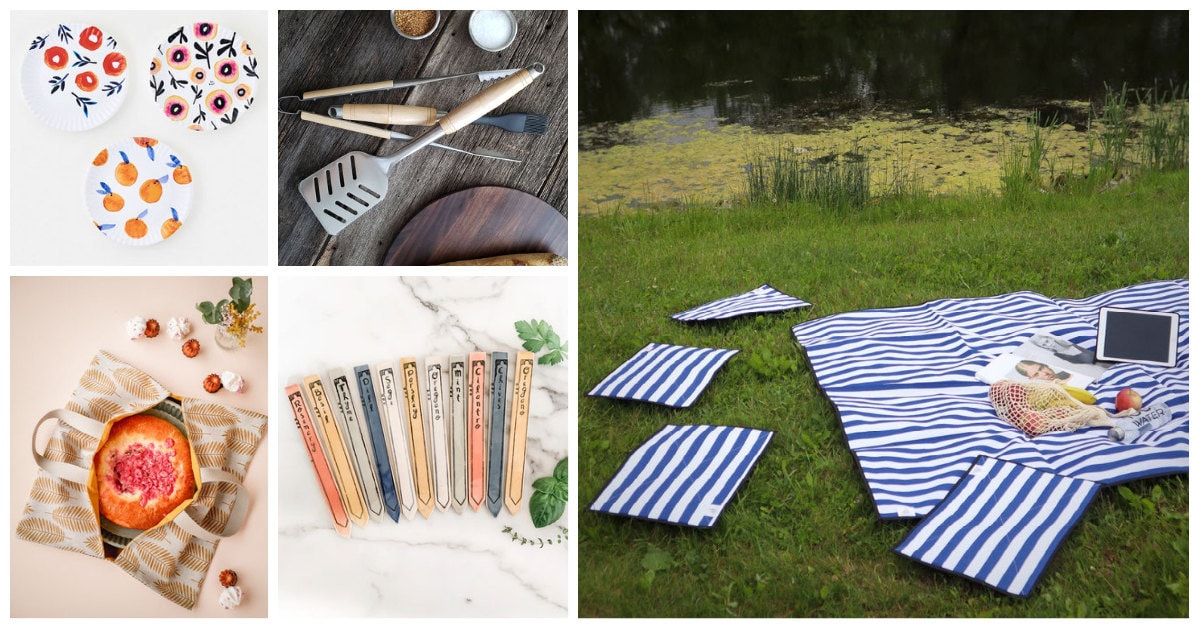 Cheerful gifts for future hosts
We anticipate that host and hostess gifts will become popular again whenever it's safe to resume in-person get togethers. Keep an eye out for interest in colorful dining and kitchen products featuring sunny prints and playful abstract designs.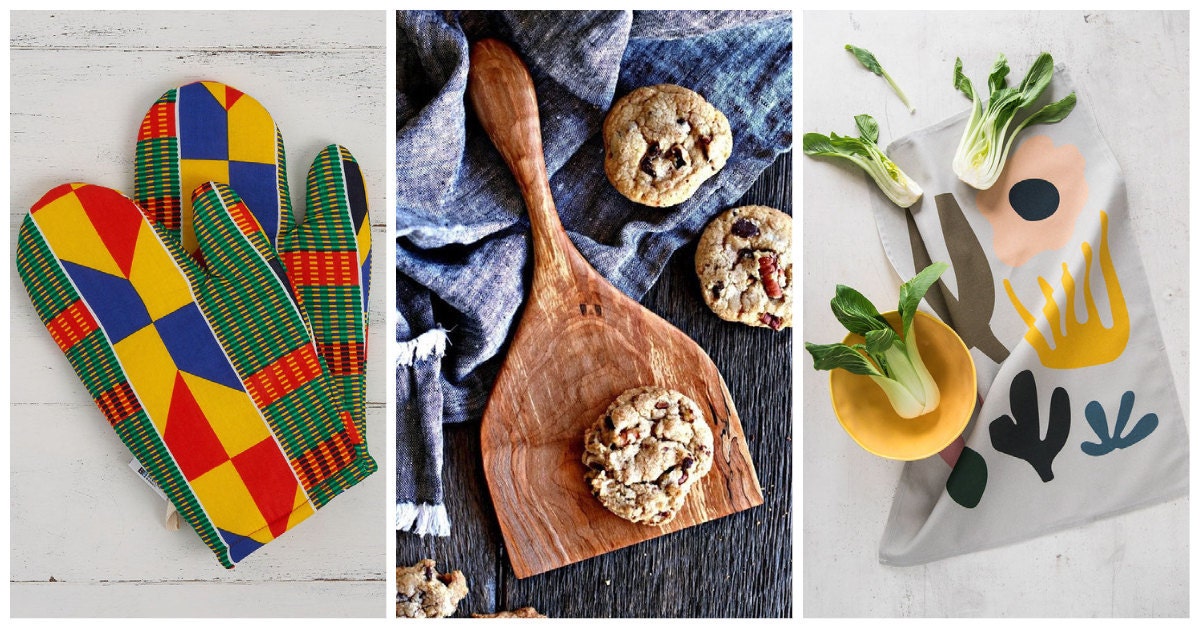 Bigger-than-ever birthdays
In a recent survey we learned that shoppers are actually most likely to buy a gift on Etsy for birthdays compared to other occasions*. And in the last year we've seen shoppers focus on birthday celebrations even more, as a way to mark the passing of time. People are looking for ways to bring joy to family members (especially kids) whose typical social lives have been disrupted, and to go big for friends who could use a pick-me-up. Some popular product ideas include gift boxes, custom art, self-care kits and candles, and everyday desk items like paper products with clever messaging.
*According to a survey of 587 Etsy buyers across English-speaking markets from May 1-10, 2019.
81% YoY increase in searches on Etsy containing "birthday gift"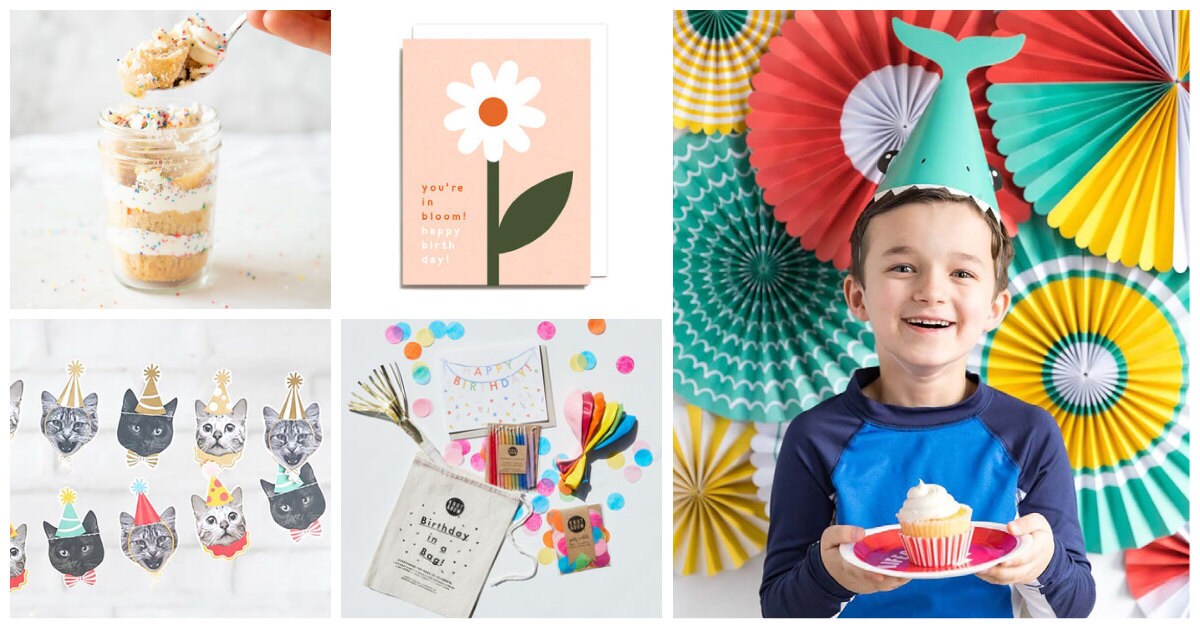 Birth-month symbols
Long-popular as birthday gifts, astrological signs are a go-to personalized option that make an instantly thoughtful gesture. These simultaneously universal and personal symbols are fitting for a range of categories, whether hand-stamped on jewelry or emblazoned on a stationery set. Expand your birthday offerings by looking beyond the stars to birth stones and birth flowers.
71% YoY increase in searches on Etsy containing "zodiac"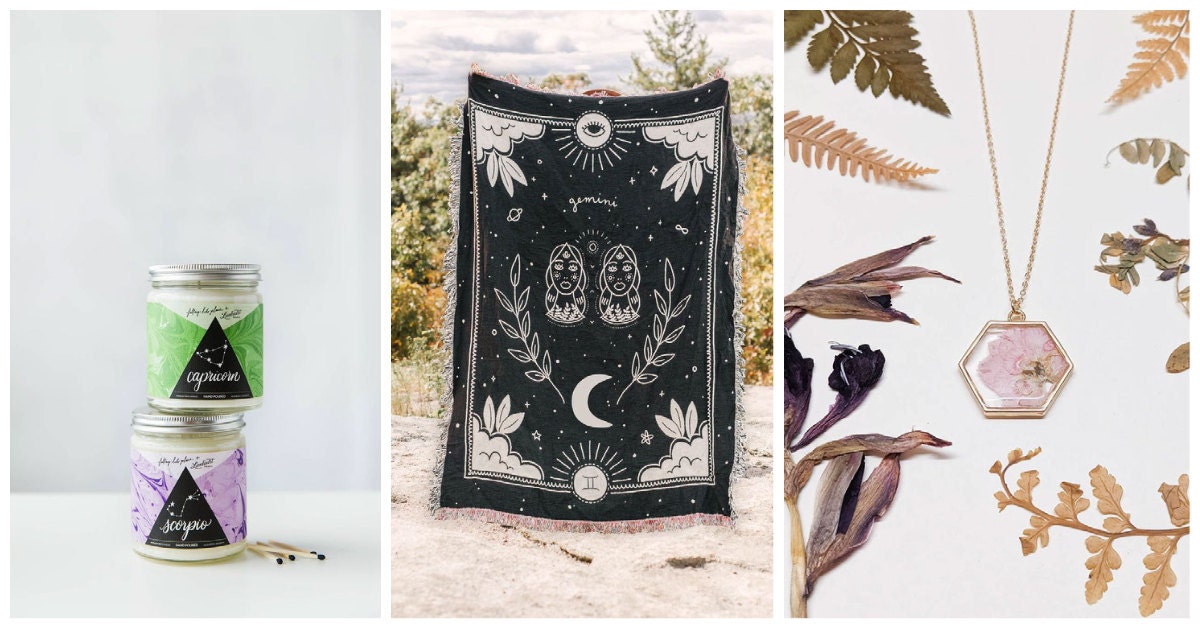 For more trend inspiration, check out our latest Marketplace Insights report. And keep an eye out for a summer trends update later this month.
Be sure to subscribe to our seller email list for important updates about your Etsy shop, new features, and personalized tips to help grow your business.