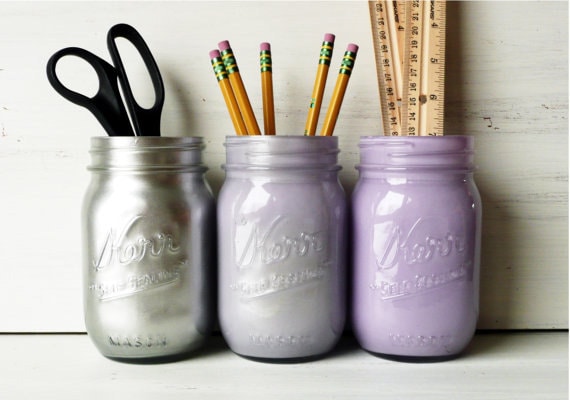 Item listing titles, descriptions and tags can help you do three things: reach potential buyers, get found in Etsy's search, and get traffic from external search engines like Google. Sometimes it feels like you have to speak completely different languages to account for these three situations, and it can be it a bit overwhelming. Hopefully this post will be our version of an item listing Rosetta Stone.
Title Makeover
Titles are a very important part of your listing. They help draw in Etsy shoppers. Plus, they play a big role when it comes to search engine optimization (or SEO). A strong title includes the right keywords while also appealing to someone who is browsing Etsy or Internet search results.
To get your wheels turning, here are a few real-life before-and-after item title makeovers, using this brass keychain from Etsy Admin Clare McGibbon's shop A Ways Away as an example.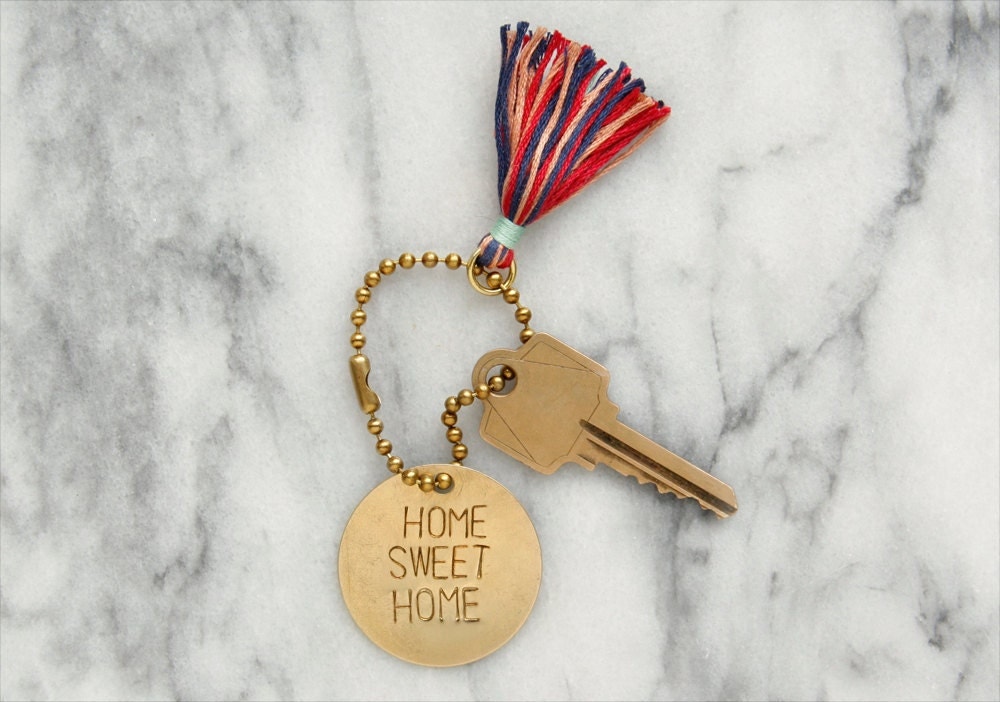 Before: Personalized brass keychain // handmade tassel "CASA"
Descriptive titles help shoppers quickly identify items when scanning search results, so having a succinct description of the item at the beginning of the title is great. The first few keywords in your title are especially important, because they hold more weight in searches — and because shoppers will only see the first few words of a title in search results.
Although the whole title won't be visible in search results, you should use all 140 characters available to you to pack your title with keywords. Let's try adding some. (Claire likes to use slashes in her titles for readability, but that doesn't help with SEO.)
After: Personalized brass keychain with handmade tassel and hand stamped charm // gifts for her // bridesmaid gifts // "home sweet home"
Sometimes shoppers don't know exactly what they're shopping for, but they know who. Adding a few gift-related phrases can help these kinds of browsers find your items. When I typed "gift" into the Etsy search bar, "bridesmaid gift" was one of the top suggestions, so we know shoppers are searching for this phrase. "Home Sweet Home," which is one of the phrases Clare offers to stamp on her personalized brass keychain, was also a popular search phrase, so I added it to the title as well.
Clare's original listing title also included the word "CASA," a name that Clare uses to differentiate different collections in her shop. Although this is a good brand-building opportunity, it's not likely that shoppers looking for a brass keychain would use it as a search term. If you like using creative titles for your work, such as the title of a painting or a collection, consider using them in your listing description so you have room for more keywords in your title.
Description Makeover
Keep in mind that shoppers can't feel, touch, try-on, or smell your item, so a detailed listing description is very important. It's also another place for you to incorporate some of the potential keywords that shoppers might use when searching for a product like yours. (Pay special attention to first sentence of your description, because that will be displayed in Google search results.)
The listing description is your opportunity to answer any questions shoppers might have that would keep them from clicking "Add to Cart." Try to anticipate what your customers would want to know before purchasing your item. You can also use your description to talk about the processes and techniques that you use to make your products or emphasize the unique features or uses of an item.
"A brass hand stamped key tag attached to a ball chain holding a handmade tassel."
This descriptive intro sentence lets shoppers know exactly what they'll receive.
"Tag measures 1½" in diameter. Chain measures 5½" long"
Giving exact measurements gives shoppers even more detail than what they can see in your photos.
It comes gift wrapped and ready for giving!
Offering gift wrap is a little bit of added value that can help incentivize shoppers to buy. Clare could take this opportunity to talk a bit more about who this would be a good gift for. She could add something like: "Keychains make a sweet housewarming gift. Get a custom saying for your best friend."
"Want to see some photos of the hand stamped process?"
Clare directs shoppers to check out her blog post to see more info about how she makes her keychains. This is great bonus content, but describing the process within the listing is an opportunity to add more keywords. She could add something like: "Each letter is hand stamped onto a brass keychain."
Tagging Makeover
Tags work behind-the-scenes to help shoppers find relevant items when they search on Etsy. Just like titles, your tags should include descriptive words and short phrases that a shopper might type into the search box when looking for a product like yours. The "power" of a keyword increases when it's repeated in both the title and tags, so be sure to include the most important phrases in the beginning of your titles and in your tags.
Before tags: Accessories, Keychains & Lanyards, Keychains, key tag, keychain, key chain, keytag, brass tag, stamped tag, personalized tag, custom keychain, custom tag, stamped metal, stamped keychain, tassel keychain, brass keychain.
The first three tags on Clare's listing, "Accessories, Keychains & Lanyards, and Keychains" were automatically applied when she chose the category for the listing. (Adding any relevant attributes to the listing also helps it appear in search.) The 13 additional tags are an opportunity to cover as many different search queries as possible.
First, let's remove "keychain" as a standalone tag. "Keychains" is already included in the category tags. Online shoppers typically search using phrases that describe the item they're looking for, so multi-word tags that would match a search are a good idea. Each tag can be up to 20 characters long. "Stamped tag," "brass tag," "custom keychain" and "personalized tag" are good examples of phrases, but if Clare knows that most shoppers come to her shop looking for a keychain, swapping "tag" for "keychain" where she has room might help this listing appear in more searches.
Finally, Clare could add some of the phrases we used in the title to strengthen the listing's relevancy for those searches. I'd add "Home Sweet Home," "Gifts for Her," and "Bridesmaid Gift" to the tags for this item and see how they perform.
Tagging your items and trying to anticipate shoppers' searches isn't an exact science. Regularly looking at your Shop Stats to see which keywords shoppers are using to find your item and removing the tags that aren't bringing in views should be part of your shop management routine. If you're able to make multiples of an item, run an experiment to see which titles and keywords bring the most views by copying the listing and trying new tags. This lets you test the performance of even more keywords.
How will you apply these lessons to your own listings? Share in the comments below.