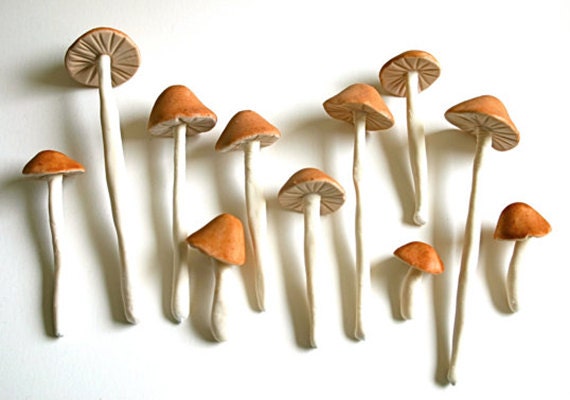 Global warming and other major environmental issues can seem impersonal, remote and almost too overwhelming to think about. As a result, finding ways to make your business eco-friendly might seem daunting. Instead of looking at the big picture, try looking inside yourself. As Gandhi said, "Become the change you wish to see in in the world." Working from the inside out, think about some of your best personal qualities and how you can translate them into sustainable business practices. Here are some tips to get you started.
Be Friendly
Community is the foundation of sustainability and resilience. Colleen Attara of Colleen Attara Studio, an Etsy shop based in Yardley, Pennsylvania, creates art using reclaimed materials (think window box flowers made of recycled plastic business signs). Colleen spends time building relationships with the sign shops, home improvement stores and salvage yards where she sources materials. "I am creating win-win partnerships with businesses so that I can recycle and create," she says. Joining an Etsy team with an eco-friendly mission can also provide inspiration and support. Colleen is a member of the Etsy Recyclers Guild Team. Many Etsy sellers also do their part for the environment by contributing to charities that focus on environmental issues.
Be Healthy
One of the best ways to know whether your business is environmentally friendly is to consider how healthy it is for you. Is the air in your studio clean? Would you be comfortable letting a baby handle your products? If not, consider how you might change things to make your products safer for yourself and others. Case in point: Jason and Andie Moore, founders of Dallas-based Etsy shop Andie's Specialty Sweets, started making chocolates and candies for family and friends. Now, more than 2,200 sales later, the entrepreneurs still use pure ingredients grown without synthetic pesticides, chemical fertilizers and other potentially harmful methods. "Our choices of ingredients and packaging are a constant quest to benefit and protect our own family, while maintaining our love for people in general," Andie says. Remember: if you have only healthy materials in your work environment, it is difficult for you to make something that could harm someone else.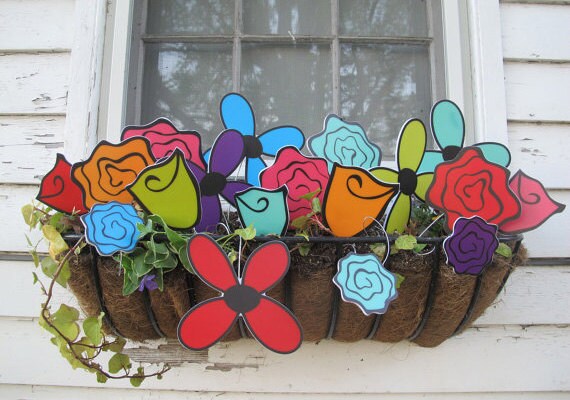 Be Honest
When you're adopting eco-friendly practices, there might be trade-offs – and there often is not only one right answer. "It's a direction, not perfection," notes Andie of Andie's Specialty Sweets. The best rule is to be transparent about your practices throughout your shop, particularly in your listings and on your About page. The information does not have to be dry and technical. For instance, Aly Bond of Aly Bond Leather in Stafford, England, leads with emotion when she shares her shop's mission of recycling old leather garments, including coats that belonged to departed loves ones. "Nothing is more satisfying for me than when someone hands me their beloved husband's leather coat and favourite shirt and asks me to transform it into a big, useable handbag for them to cherish," she writes on her shop's About page. Aly makes the transformation visible by retaining original features like pockets and stitching, promoting the bag's recycled past.
You can also be transparent by allowing your customers to ask questions and learn from you.  The integrity of your answers is likely to build respect and lasting relationships with those customers. Take heart in knowing that running a business based on honesty and full disclosure is a radical, healthy and healing act in itself.
Be Ingenious
In an age of limited resources, creativity is key. And if anyone knows how to make something out of nothing, it's an Etsy seller with a good idea. Some sellers use scraps, remnants and even rocks and lint to create amazing products with limited environmental impact. For example, Deckstool, a Philadelphia-based shop founded by artist Jason Podlaski, makes furniture and accessories using broken skateboards destined for landfills. Inspired by the ways the boards naturally break – and by good green design – the shop makes one-of-kind furniture worth many times more than the original boards. Through its skateboard buyback program, Deckstool partners with skate shops and parks to collect broken boards for recycling and helps them raise funds for their cause. The money goes to local skatepark projects, charities or to help support small skateboard businesses.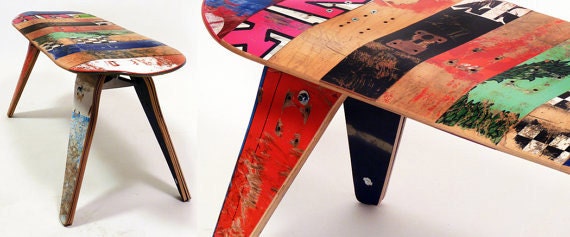 Be Quality-Conscious
With so much emphasis on recycling, is it ever eco-friendly to use new, luxurious materials? Absolutely! Many Etsy sellers feel they are offering an alternative to disposable culture by creating tomorrow's heirlooms – goods whose value and beauty will be passed on for generations. Nataly Ovseyenko, founder of Kiev, Ukraine-based Etsy shop Muza, incorporates top-quality materials, folk art motifs and excellent techniques to produce beautiful clothing, accessories and home decor with staying power.
Be Yourself
If you are going to become the change you want to see in the world, then maybe what the world needs most is you – just the way you are. Showing concern for the environment from your own perspective helps others see solutions in themselves. Don't be afraid to share your concern, interest, emotion and even your quirks and sense of humor. You never know whom you might inspire to follow your example.
What qualities do you think make a business eco-friendly? What qualities in yourself would you like to share more?