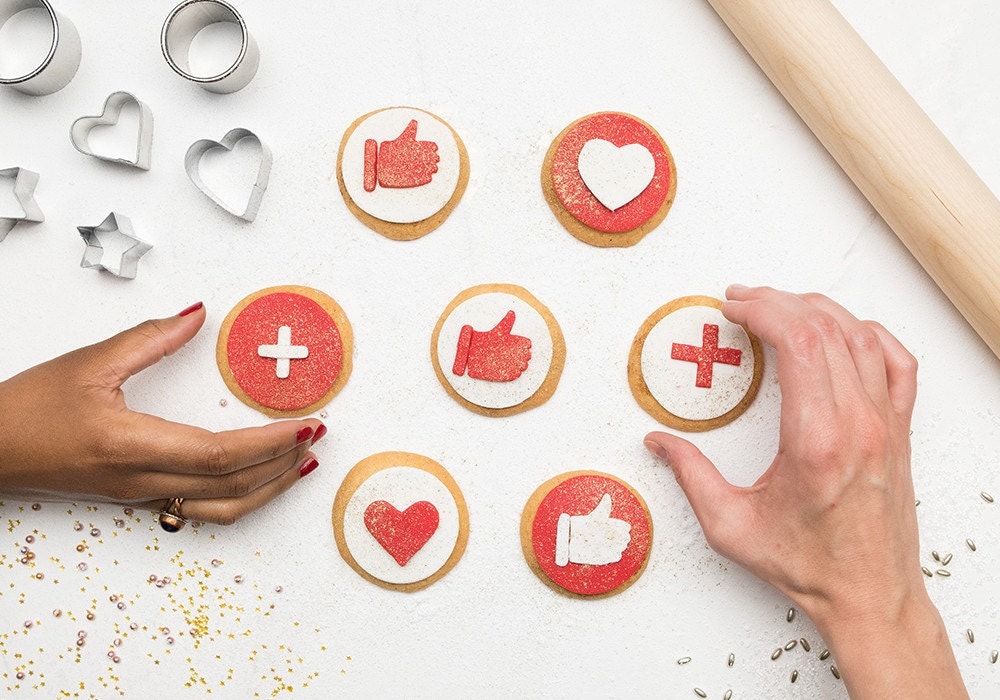 Social media is one of your most effective low-cost promotional tools as a small business owner. By using social media marketing to your advantage, you can grow brand awareness, connect with customers, and reach new potential buyers. Each channel has its own strengths and weaknesses, making each one appropriate for different styles of promotion. Before you launch a social media campaign, consider what types of promotions you plan to create and which platform would be the best match.
Use this list as your quick-start guide to each channel's best practices:
Facebook

Best for: Giveaways, sharing shop news, press, blog posts, behind-the-scenes action, reaching a broad audience of many generations, linking to products and content
Not good for: Reaching younger audiences, including teens

Instagram

Best for: Strong visuals, hashtag campaigns, cross-promotion, attracting influencers, giveaways, behind-the-scenes action, reaching teens and millennials
Not good for: Very long copy

Twitter

Best for: Succinct copy, reposting, direct messaging, quick interactions with customers, retailers and influencers
Not good for: Long copy

Pinterest

Best for: Trend-lovers, on-trend products, visual thinkers
Not good for: Extensive or timely copy
You can get tips and share to Facebook, Pinterest, Instagram, and Twitter in Etsy's social media tool. Check it out.
Whether your approach to social media is super strategic or more of the "here's what I had for breakfast" variety, figuring out where you fall on the sharing scale can help guide you towards the shop promotion strategy that best suits your style.
If you're new to social media, instead of attempting to promote your shop via every single channel, start by choosing one that's a good match for your products and resonates with you personally. If you're already socially savvy, making sure you're using each network to its full advantage can boost your views.
Facebook for the social butterfly
If you value connecting on a personal level, Facebook could be a good place for your marketing efforts. Maximize your impact by focusing on this highly interactive channel where you can use your naturally social nature to your advantage.
Facebook can be a great place to build relationships with customers already familiar with your brand because it offers a space for dialogue. Since checking Facebook is already a daily habit for many, it's a great way to keep customers in the loop. Use Facebook to spread the word about new products, share sneak peeks into products as they are being developed, and incentivize fans to visit your shop by offering coupons and special promotions, like contest giveaways. Facebook can also be a good place to solicit product development feedback and to share behind-the-scenes glimpses into your business.
If you're new to Facebook promotions, start in your comfort zone by promoting to the people whose opinions you value the most: close friends and family. From there, you can branch out to peers and acquaintances and, eventually, a larger audience
Pinterest for the curator
If you're a mood board aficionado who loves collecting inspiring images, Pinterest could be your social marketing match. Seeing how current trends are being interpreted by the site's creative users can inspire new products for your shop. Unlike other social platforms which are more about capturing the present moment, Pinterest is used for planning future events. In addition to occasionally posting new products, savvy business owners approach the site as a place to document inspiration for future collections or to show popular trends and color schemes.
Instagram for the visual storyteller
Perhaps you're highly visual but also incredibly social and interested in what's happening right now. If so, Instagram could be the ideal marketing channel for you. Because it's visual and interactive, Instagram is effective place to share photos of your process, as well as personal elements of your brand.
Show snapshots of works in progress or reveal newly finished items for sale, but don't stop there. You can also use creative hashtags to connect with potential customers and locals who follow your brand or could become followers. Hashtags are virtual links to others with a common interest. They can help you reach potential customers regardless of whether they follow you or not. For example, if you use a popular hashtag for your home state it may lead you to connect with local buyers.
Twitter for the wordsmith
If words are your friends and you know how to make each one count, Twitter could be the platform for you. Or, if you're opinionated, topical, and direct, this could be the social channel for you. Writing and editing skills come in handy on Twitter, where you must work within a 280-character limit. There's an ease of use and simplicity to the short form of Twitter that some small business owners find appealing. It's a good tool for quick interactions with customers and other retailers or influencers.
Twitter is a powerful way to connect your products with people outside your personal circles, but takes dedication to make it an effective promotion channel for the small business owner. Sellers using Twitter need to actively participate in ongoing conversations that are relevant to their business or speciality for it to pay off. By using hashtags strategically, you can get your shop in front of bloggers and editors who you might not have seen it otherwise.
Don't see yourself as clearly one social media personality type or another? Try out a few channels until you find the outlet that feels natural to you.