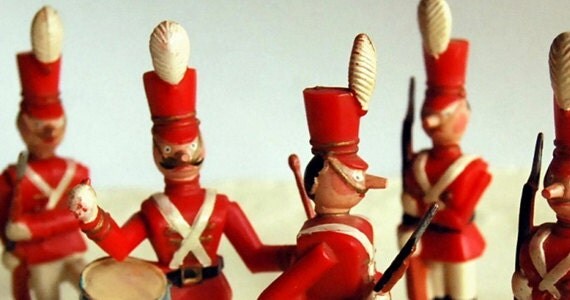 We kicked off the holiday season a little early this year when we attended Junk Bonanza, a three-day vintage event in Shakopee, Minnesota. More than 10,000 people attended to see the wealth of well-curated and merchandised items for sale. I'm sure the 30 Etsy shop owners vending at the show would agree with me when I say that you could feel the proverbial floodgates of the holiday season opening! After the show I headed back to Brooklyn full of ideas on how to get ready for the holiday season.
We all know that the holidays can be one of the busiest and most stressful times of the year. Full of parties, food, travel, anxiety over what to get your mother-in-law — the responsibilities can become overwhelming. Personal obligations aside, the sheer increase in volume of shoppers during this time of the year provides your small business with big opportunities! Seeing firsthand the success of vendors at Junk Bonanza got me thinking about the importance of starting early in your preparations for the holidays. Thankfully there are some things you can do well in advance to help prepare for and ensure a successful (if not stress-free) holiday season.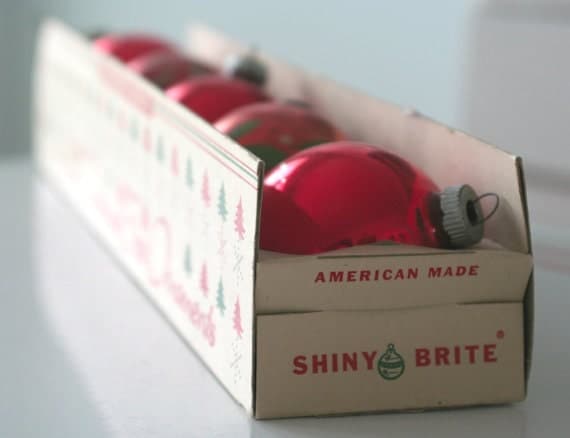 Curation
A big part, if not the biggest part, of selling vintage is sourcing the items. For a refresher on what we classify as vintage, you can always refer to the Etsy Guidelines (hint, if it's 20 years or older, we consider it vintage). Think about what is going to pull buyers into your shop for the holidays. Vintage items that make great gifts, items that are seasonally specific (it's cold in the Northern Hemisphere, so items like winter hats/mittens/sweaters) and holiday-centric items are all great add-ons during this time of the year. Look for trending pieces like designer vintage, vintage letters, numbers and symbols, and vintage cameras. If you sell vintage housewares, adding a vintage Thanksgiving turkey platter might bring in some holiday traffic. Or if you sell vintage clothing, try adding a festive office holiday party-appropriate frock. Be sure to keep the Trend Watch series in the back of your mind when out sourcing and list and tag your items accordingly.
Take a long look at your Shop Stats. What keywords and items are already bringing you a lot of views? Where possible, look for similar items when you're on the hunt and add them as a way to capitalize on that traffic. And don't wait! Get those items listed as early in the season as you can to appeal to those who get a jump-start on their holiday shopping. You can always put holiday items in the back of your shop and rearrange at a later date.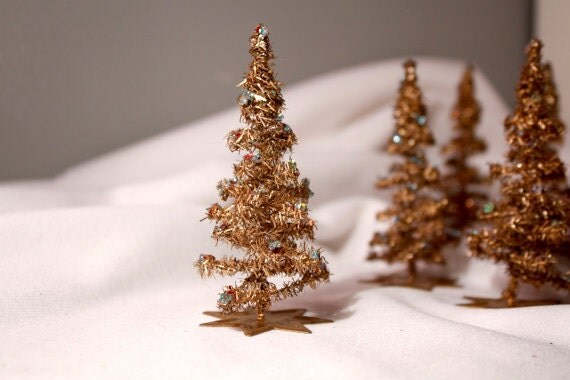 Merchandising
Once you have gift and holiday appropriate items ready to be listed, it's time to merchandise! Use your item descriptions to help buyers discover and understand what the item is for, who it is for, and why it makes a great gift. Describe the unique aspects of your vintage items and discuss why vintage makes a great gift. For more tips and strategy on updating your listings to appeal to holiday shoppers, check out this blog post.

Also keep in mind that your photographs provide an opportunity to display your pieces in a holiday setting and further illustrate what the item is and what it's for. Adding thematic elements (vintage tinsel, reindeer, bottle brush pine trees) to your photos is a fun way to up the visual holiday presence in your shop and make it festive. Remember that collectors of vintage items will first look for photos of stamps, labels, tags and markings. Double check that you're capturing these important elements, too.

|#|%3Cp%3E%3Ca%20href%3D%22http%3A%2F%2Fwww.etsy.com%2Fpeople%2Fpackandpost%22%3Epackandpost%3C%2Fa%3E%3C%2Fp%3E
Shipping
As most vintage items vary in terms of size, shape and weight, setting accurate shipping profiles in your shop can be a challenge. Still, plan ahead for the holiday season; by weighing, measuring, deciding upon a shipping method and using a shipping calculator ahead of time, you can set up Shipping Profiles in advance to use at your discretion. Factor in insurance, delivery confirmation, and rush charges when appropriate. In your shop announcement and shipping policies, also be sure to stipulate your holiday shipping deadlines (both domestic and international) as far ahead of time as possible. Building in time for large items (like furniture) will go far to make sure you provide each and every one of your buyers with the best experience possible.
For fragile, delicate and valuable vintage pieces, consider showing a picture of packaging so buyers see that it will be shipped with care. Breaking down your shipping methods for items like these will go a long way with uneasy buyers.
Support System
Finally, lean on your support system during the whirlwind that is the holiday season. Join a vintage team to connect with other vintage sellers, reach out to others for a shop critique, or participate in Holiday Boot Camp for a fruitful holiday season. Take advantage of the resources around you for smooth and stress-free sailing this year.
What are your plans for the holiday season? Share your thoughts, tips and tricks for holiday success in the comments below. Want some more vintage-specific tips? Check out more vintage articles in the Seller Handbook. Also, stop on by the Etsy Success team to let us know how you're doing, and to ask for advice!