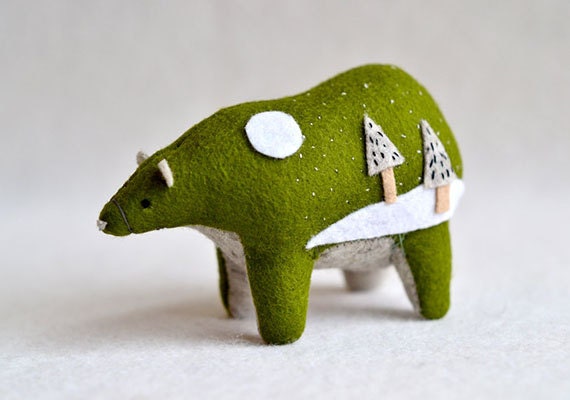 As a hard goods buyer for Nordstrom's At Home department, Tanner Moxcey spends his days sourcing home decor and gift products from designers around the world. There's a lot more to Moxcey's buying process than simply placing an order. Market research and financial planning inform each of his purchasing decisions, with popular trends and buyer behaviors top of mind at all times.
We asked the Seattle-based buyer, who sources products directly from Etsy shop owners through the Etsy + Nordstrom partnership, for the inside scoop on his process. We also asked him to share his top trend forecasts for the upcoming gift-giving season. Read on for his tips for appealing to consumers with audience-appropriate pricing, thoughtful details and "hand-touched" merchandise.
What does your job entail?
Put simply, my job is to find relevant products for our audience, and to coordinate getting those products from various vendors into Nordstrom stores around the United States and Canada. The first part of that process is constantly reviewing product performance to see what our customers are responding to. When we see them really liking something, whether it's a brand or product, we aim to offer similar offerings. We also look at what people are not responding to in order to avoid bringing in similar merchandise in the future.
Another major component of my job is sourcing new products that are different than the ones we currently offer. I attend markets, shop at other stores and browse online to see what products are popular. Then, I edit down all of those options to decide what will best serve our customers. Every day, week and month is a bit different, which is what I love about my work.
What's the buying process like for a larger company like Nordstrom?
We are always thinking about what our customers are asking for, and running all orders through that filter. We also need to make sure any products we sell are true to our style. The fiscal calendar dictates most of the decisions we make. We place orders based on sales and inventory targets provided by our planning team and use product performance data to develop the best strategy for hitting those targets. Regional merchandisers in our stores also collect feedback from sales teams and customers every day to stay connected with customer needs.
The last piece of the puzzle is getting the merchandise from our vendors to our customers. Sometimes, we buy product straight from a vendor's line; at other times, we develop new products that differ from what's in the existing market. The bulk of the work involves getting the products from point A to point B. When we work with newer vendors, including Sarah and Ryan Parker of the Etsy shop Milk and Honey Luxuries, we provide bulk shipping guidelines and slightly longer production times to help set clear and manageable expectations.
What makes a product stand out to retail buyers?
Unique, high-quality products and well-researched price points are key. I'm constantly on the lookout for original, colorful merchandise, but since we're working on a massive scale, price is unavoidably important. I have to think critically about pricing and value from a broader consumer standpoint before placing an order. If you're an Etsy shop owner interested in appealing to wholesale buyers, be sure to consider the necessary markup buyers will need to add — oftentimes at least twice the wholesale price in order to make a profit. Also, be sure you've established systems for producing your products in larger quantities and shipping orders in bulk.
What are your top trend predictions for the 2014 holiday season?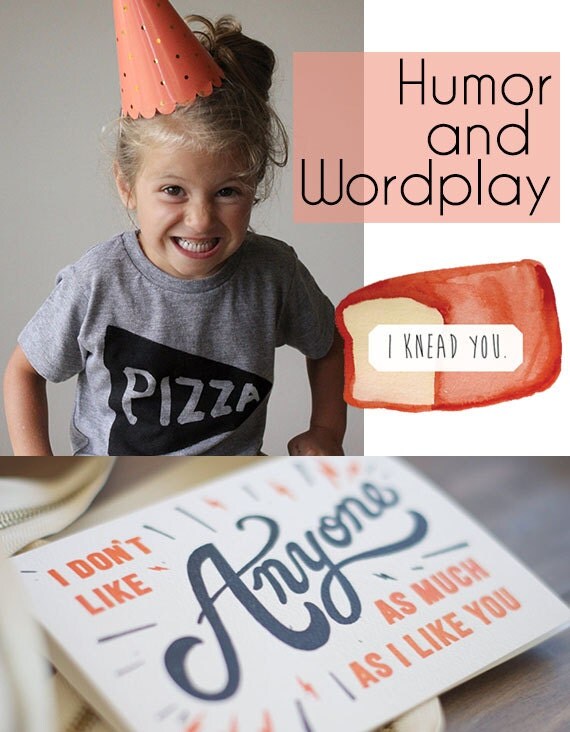 Whether humorous or sentimental, products with fun sayings and catchy quotes will only continue to grow in popularity throughout the holidays. Wordplay is a great, simple way for shoppers to express themselves with their purchases.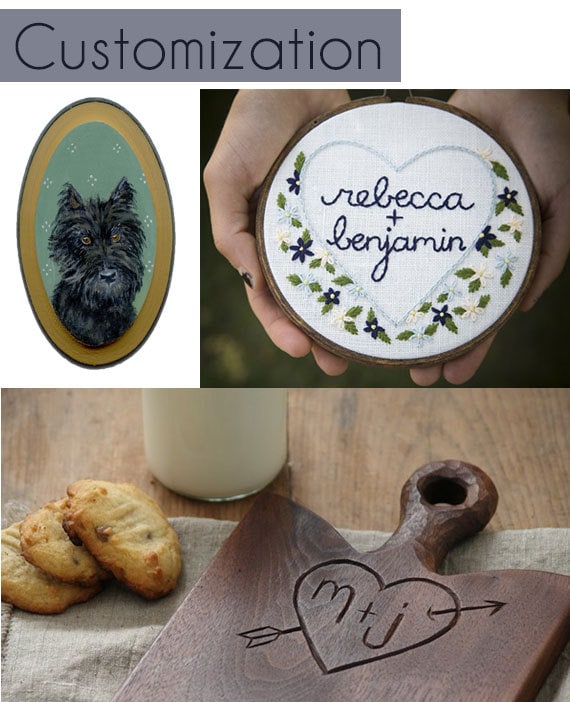 Gift givers love any opportunity to stand out and make a present feel a bit more personal, and personalization seems to be a trend that's here to stay. While larger retailers often struggle to offer hyper-specific customization options on products, Etsy shop owners who can offer ways to personalize their products will likely win this holiday season.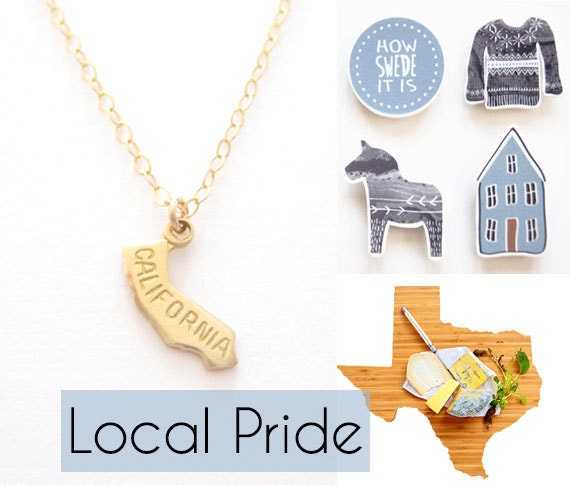 Customers tell us consistently that they love and are proud of where they live, and are drawn to merchandise that helps them express that. We believe this comes from the growing desire to be a part of a community. When someone has a way to express how and why they love where they live, it can be a powerful incentive.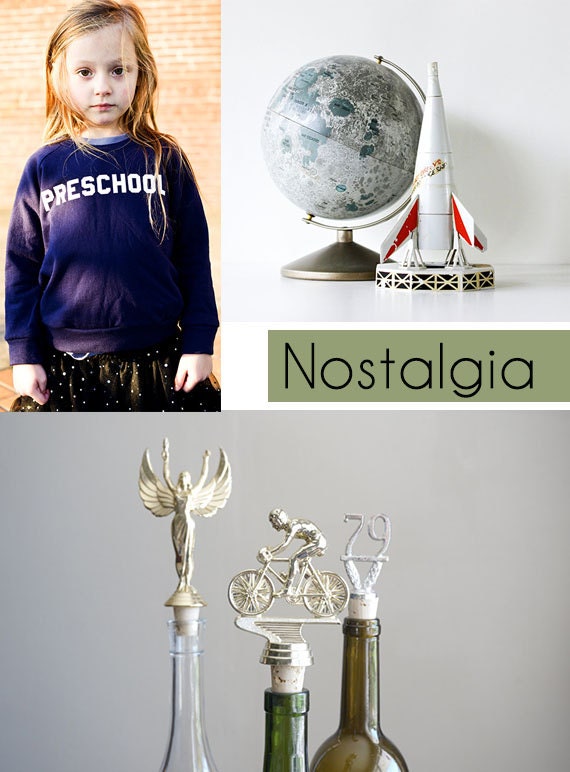 From record players to retro art, everyone loves to a good throwback. Vintage treasures and modern products with sentimental stories in their descriptions will definitely have a growing audience during the holidays. It's amazing how much people still love the past.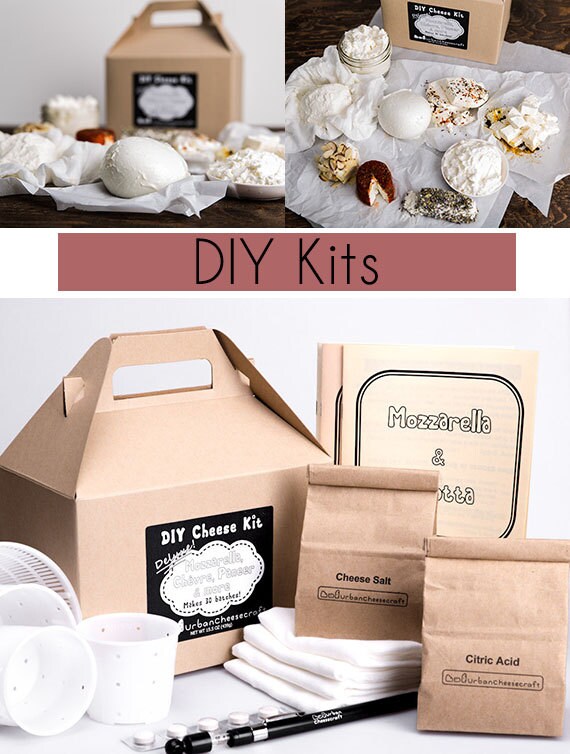 Everyone loves the feeling of making something with their own two hands, and for those of us who aren't quite talented enough to make things from scratch, DIY kits are a fun way to imitate that rush! From homebrewing to musical instruments, we're seeing lots of hands-on products that will help recipients scratch their DIY-itch this season.
What trend are you most looking forward to this coming holiday season? Share your product inspiration below.