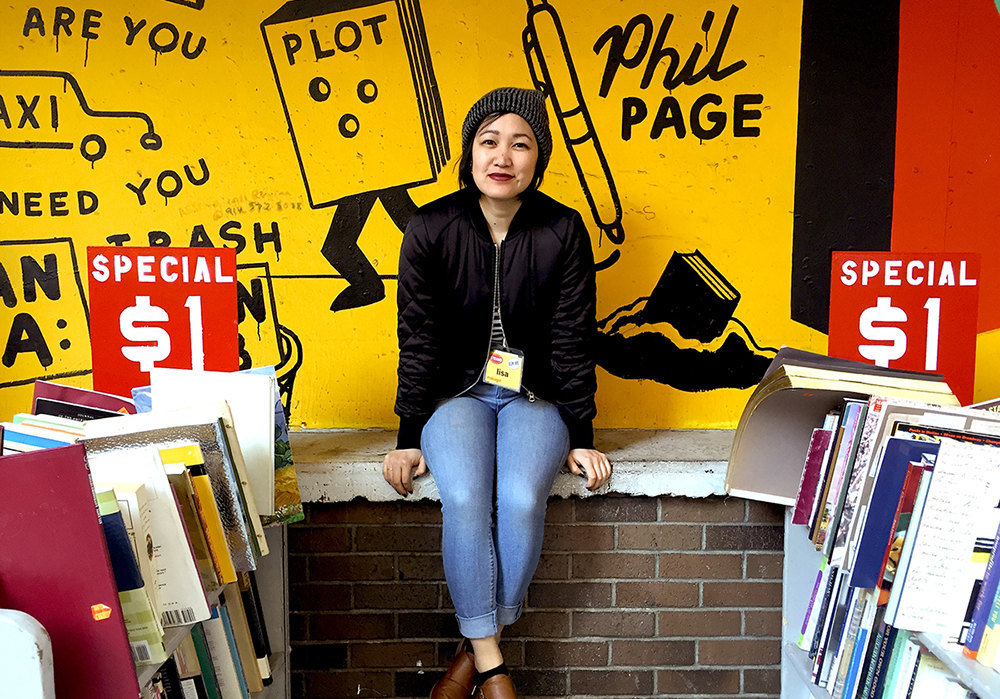 As one of America's most beloved independent bookstores, The Strand is more than just a place to pick up the latest bestseller or secondhand classic. It's also a tourist destination for literary visitors — the distinctive tote bags are a favorite souvenir. "People feel a strong connection to The Strand," says Lisa Jee, the bookstore's creative director and head merchandise buyer. "They have first dates in the store, and we've even helped customers stage elaborate marriage proposals here."
The Strand has a long history in New York City. It's been family-owned and operated since 1927, when it opened on the so-called "Book Row" near Union Square in Manhattan. Over the years as the industry has changed, The Strand — like many bookstores — has expanded its offering of non-book items to appeal to shoppers looking for gifts and accessories that express their inner bookworm.
Lisa stepped into her role at The Strand four years ago and quickly began changing the direction of the bookstore's merchandising. She has ramped up its custom product program, commissioning illustrators and artists to create unique designs for the bookstore's tote bags and T-shirts, and she's cut back on orders from larger gift companies in favor of local and independent brands. "I wanted to express more of the creativity that makes this city so great and showcase the talent that's here in our own backyard," says Lisa. At The Strand, you'll find non-book products mixed throughout various sections of the store, as well as a dedicated retail space for stationery, accessories and more by the checkout. With Etsy Wholesale, Lisa has gained easy access to independent makers who are a great match for The Strand.
That said, Lisa has found branding and packaging to be one of the trickiest parts of sourcing from smaller-scale designers. A retail buyer may fall in love with a new line of products, but often the branding and presentation isn't ready for the shelf. "Packaging is such an important detail for the in-store experience," explains Lisa. "It determines how and where we can merchandise things."
Read on for Lisa's tips on how you can hone your branding for retail, and why good packaging is so fundamental for building a successful wholesale business.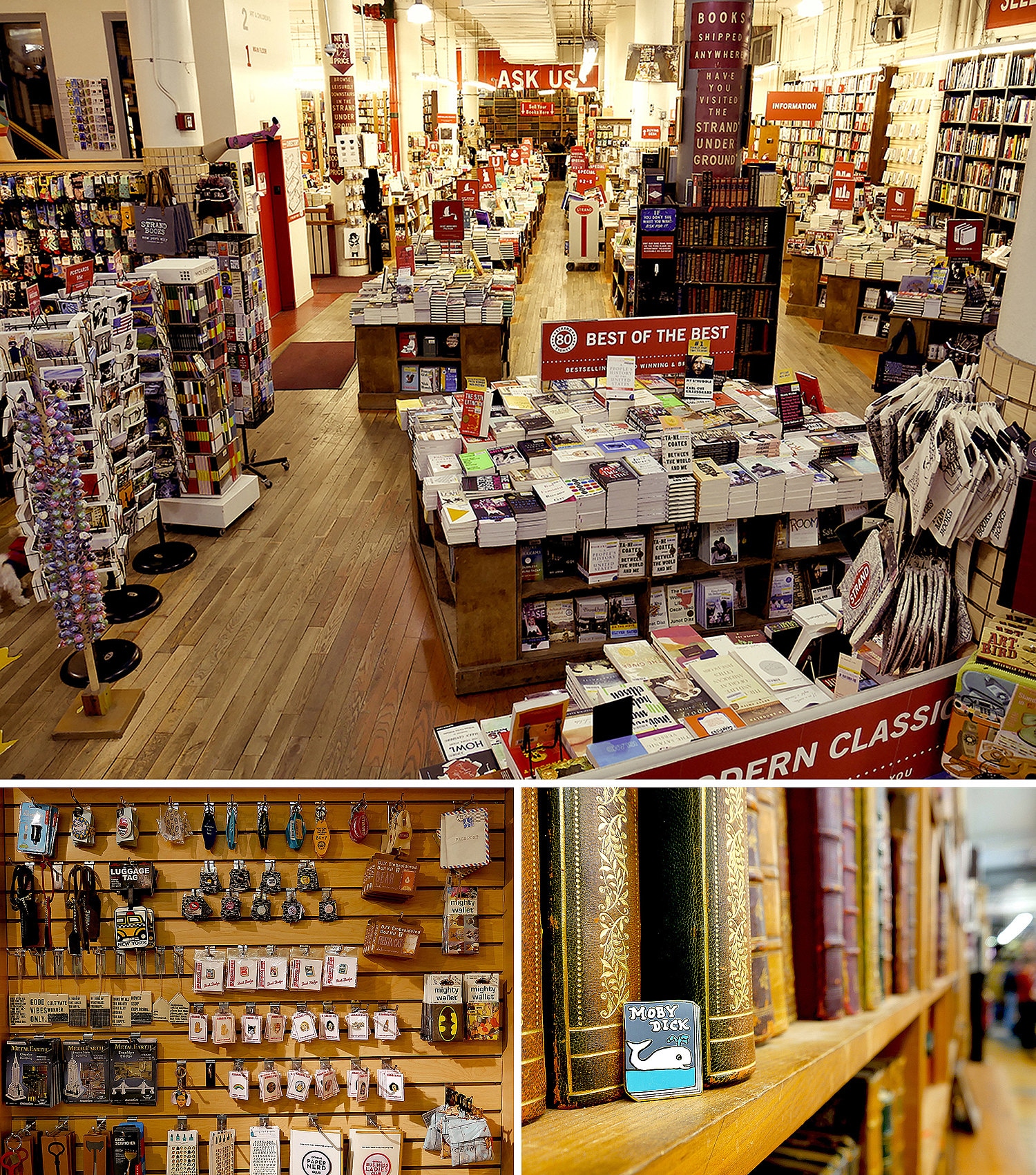 Branding for Wholesale
When a retail buyer searches platforms like Etsy Wholesale for new lines, strong branding is often what makes one linesheet stand out from the rest. Clear, well-styled photos, professional logos and packaging, and an engaging story are what catches Lisa's eye. "I'm looking for sellers with a strong sense of who they are, who can stand behind what they're producing," says Lisa. "It's all about how you present something."
Logo and visual identity
Shoppers encountering your items in store won't see the beautiful product photos and descriptions found in your Etsy shop, so your brand — and the name of your line — should be visible on your product, packaging, hang tags or labels. Think about ways you can concisely share what makes your products special and communicate that to someone picking up your products from the shelf. Do you use sustainable materials? Are your designs inspired by something unique or created in a novel way? Retail buyers want to feel confident that their shoppers will have enough information to fall in love with you and what you create when your product is in their stores. "It's not enough to just make a product and let it sit on a shelf somewhere, hoping that it will sell itself," says Lisa. "You have to make people curious about your products." When it comes to developing your logo and your brand's visual identity, Lisa advises not rushing the process. "Take the time to make sure it reflects your brand," she says.
Photography and product descriptions
Retailers are often looking for different information than customers of your Etsy shop are. While it takes some extra work, consider rewriting product descriptions and creating additional photos with retail buyers in mind. Wholesale listings should answer questions like, What does the packaging look like? How is it typically displayed in store? What contents are included? Are washing or care instructions on the item? "I recently came across the linesheet of Liz Stiglets of Cozy Blue, who creates the cutest DIY embroidery kits," says Lisa. "She provides great, detailed pictures of the packaging and exactly what's included in each kit. She paints a picture of how this product might be displayed in my store."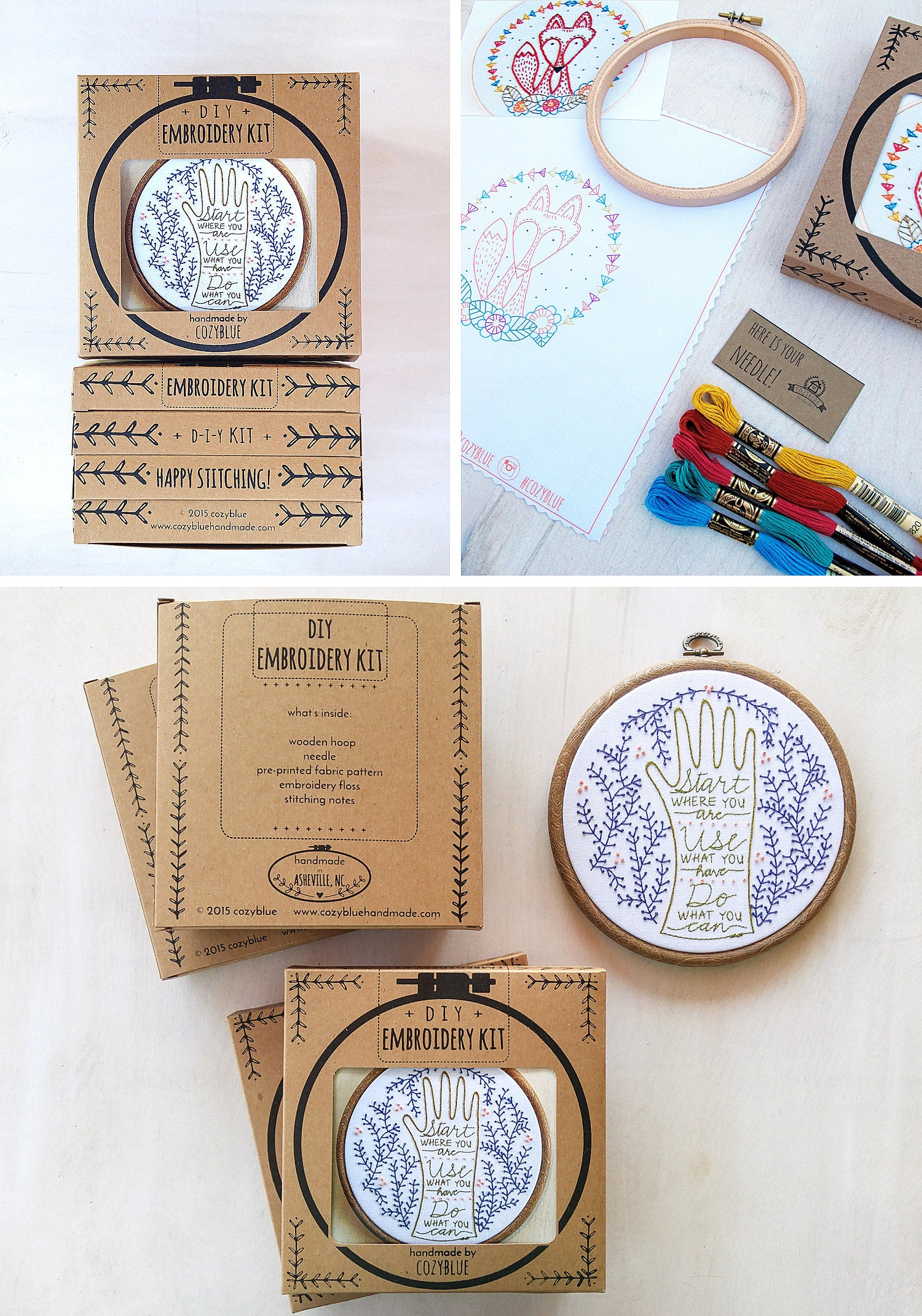 Profile and designer story
Sharing your story can be an important draw in getting retail buyers interested in your brand and excited about bringing your line into their store. Does your Etsy Wholesale Profile section explain what inspired you to start this business, your process for designing and making your items and the passion that drives your business? Have you incorporated anything about your story, your passion or what makes your line so special in your packaging as well?
Packaging for Wholesale
One of the biggest transitions many designers have to make when preparing their line for wholesale is rethinking their packaging. Beyond being sturdy and attractive, it's important that packaging captures the branding and story behind your products, since it may be the only way you get to communicate with shoppers. Don't miss an opportunity to share what makes your items special, to make your brand look professional and to invite shoppers to engage with your brand online.
Midge Blitz, who makes quirky, feminist pins and patches, and who owns Etsy shop Modern Girl Blitz, approaches packaging for her retail orders and wholesale orders differently. "With my retail orders, my packaging has two major considerations: how to ensure it doesn't get damaged in transit and how to make it fun for the customer to open upon receiving," says Midge. "Wholesale is different, though, so when I started selling my things to physical shops, I had to think of how I wanted to display my product and branding."
In addition to displaying your branding, your packaging should serve to keep your items in good shape in an environment where they may be handled constantly, while also making your line more versatile for in-store display. Try answering the following: Does your packaging allow your items to be stacked or hung in a vertical wall display or carousel rack? Would your packaging complement other similar category products on a table? For instance, card backs for earrings and pins, hang tags and labels, and ribbons and paper bands that keep textiles neatly folded, can elevate your products and make it easier for a retailer to display your line — and more likely to purchase from you.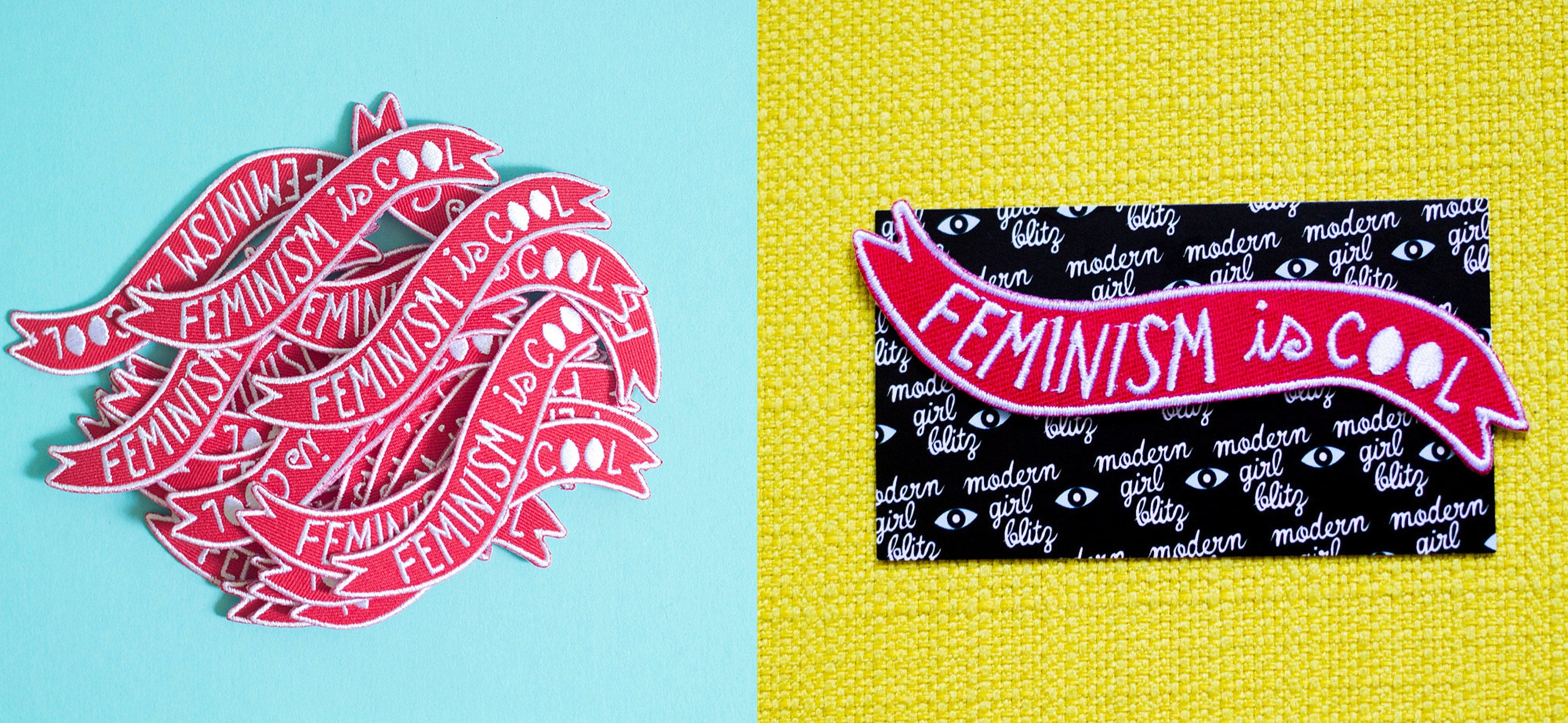 Lisa knew that The Strand's sharp and witty customers would love Midge's pins and patches as much as she did, but Lisa worried about how the items would sell if they were sitting loose in a bucket. The two worked together on card backings for the pins and patches to make them easier to hang and more gift-friendly.
Looking for inspiration for your packaging? Lisa recommends looking at what other similar businesses are doing and finding ways to make it your own. "Focus on how those products are packaged and what information is being shared," says Lisa, "It doesn't mean you should do it the exact same way, but you also don't need to reinvent the wheel."
How have you adjusted your branding or packaging for wholesale? Share your tips in the comments below.
Ready to apply to Etsy Wholesale? Already a wholesale seller? Check out the Mini Open Call program, where sellers have the chance to pitch their lines to some of the coolest retailers on Etsy Wholesale. This month, Lisa is our featured retailer. If you have literature-inspired products you think would be a great fit for The Strand, head over to pitch your line. Follow the action on Etsy Wholesale's Instagram, where winners will be announced at the end of the month.