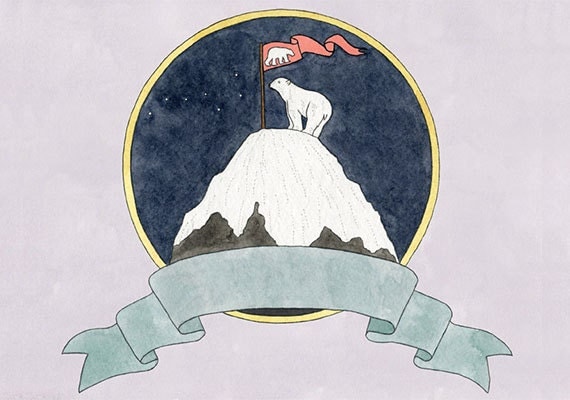 If you're like many other creative entrepreneurs, you may struggle with a fear of failure that stops you from growing your business, or putting your work out into the world in the first place. However, confronting the insecurities that come with developing a creative business – whether they stem from a lack of confidence, resistance to putting a price tag on your art or other factors –  is vital for long-term success.
Holly Bobisuthi, founder of Holly Bobisuthi Jewelry, clearly relishes the twists and turns her creative journey has taken her on. A long-time creative, when she discovered metalworking it was love at first solder. Today, she practices her craft in the kitchen of her cottage in Oakland, California and sells her jewelry on Etsy, at in-person events and at shops around the country through wholesale orders. "I've always created because I have to; I can't not make art," she says. "And I've made a lot of really bad art in between the good pieces." We recently spoke with the metalsmith and illustrator about her strategies for overcoming her fears and boosting her confidence as an artist and business owner. Here is her advice for battling six common business fears creative entrepreneurs often face.
Fear One: Sharing Your Work is Too Personal
Deciding to sell your work isn't about compromising your values, it's about finding a happy medium between developing your craft and maintaining your livelihood. "It can be really hard to sell your work when you put so much soul into it," says Holly, who works part-time as a barista at Blue Bottle Coffee in Oakland. "Especially at first, when it feels too precious." For the California native, remembering that her creative process is just that — a continuous process — has made all the difference in the world in terms of selling her work. "Remember that you'll always make more," she recommends. In addition, for every 50 pieces of regular work she creates, she develops a more elaborate piece to keep and wear until someone makes her an offer for it that she simply can't refuse. Learn more about maximizing your creative business potential by reading Develop a Winning Product in 5 Steps.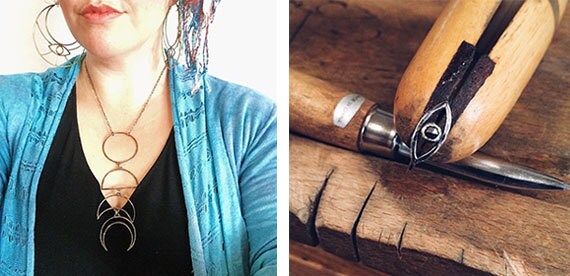 Fear Two: Someone Else Has Already Done It
It's important to make sure you're not infringing on someone else's intellectual property, but don't dismiss the validity of your own ideas simply because you're worried someone else is already making a similar product. Creative value comes from the intention behind your work, Holly says. "Ultimately, the value of creative work is internal to the maker," she says. "The more closely work is linked to the emotional core, the stronger the work seems to be and the more it resonates with others." To find out how to distinguish your products, check out 5 Steps to Stand Out From the Competition.
Fear Three: People Might Not Buy Your Products
Putting a price tag on your creations can be a major hurdle when you're launching and growing your small business. Many artists struggle with underpricing their work early on, only to realize later on that they could have been charging more. "Pricing is a challenge for artists everywhere," Holly says. "It's easy to fall into the trap of just being so grateful that anyone is noticing your little art-baby that you're basically giving it away." It's a lot easier to be confident in your business when it's paying at least some of the bills, she adds. "I keep cutting my hours at my day job so that my business will become a bigger source of income."
Even if you're just starting out, take the time to do the math with your prices. Make sure you're covering your materials and paying yourself at least as much hourly as you would make at a day job. If that price doesn't make sense, go back and change things. Read more about pricing your products in How to Price Like a Pro.
Fear Four: You Don't Know What Success Looks Like for You
For creative entrepreneurs, success defies a simple definition; it's innately relative to the individual. If you look solely to others to define whether your work and business are on par, you'll undoubtedly end up feeling less-than. For Holly, growth is about both skill and concept. "I work in a medium that is technically demanding, so there are objective ways to measure the value and progress of my physical products," she says. "When I look at my older work, though, I can often see good ideas even if the construction is amateurish." She's developed her own system for evaluating her progress, and recommends that other sellers conduct self evaluations on their own terms. Get the process started by reading 5 Ways to Define and Achieve Success on Your Own Terms.
Going beyond developing confidence, a huge part of building a strong business involves setting goals and creating a vision that's specific to your product and offerings. Get started by checking out Ready for Success? Start With an Etsy Goal. Then, take things to the next level by learning How to Write a Creative Business Plan in Under an Hour.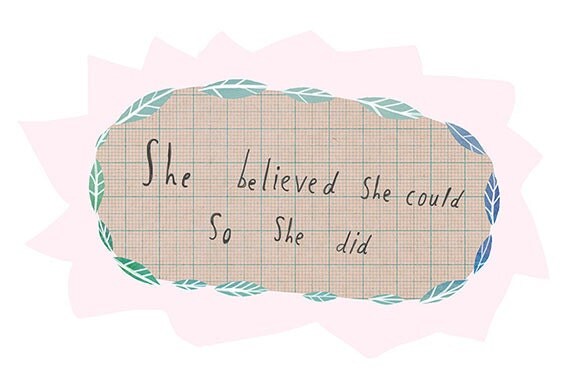 Fear Five: You Don't Have Enough Time
If you're waiting for the perfect, stress-free opportunity to tap into your creative side and start a business, odds are good that you'll never get your paint brush wet. Creative confidence is a product of practice; the more you hone your craft and share your work with the world, the less daunting it becomes. "Work every day," Holly says. "Even if it's only for 10 minutes." Become an advocate for your own creative time and space. If you don't make creating a priority, no one else is going to do it for you. If you're bogged down with logistics, rethink your processes to spend more time doing the work that means the most to you. Read Crunched for Time? Put Routine Tasks on Autopilot for more time-saving tips.
Fear Six: You're Afraid of Failing
Starting a business is an inherently risky move and the path to success is rarely smooth. Even the most successful entrepreneurs stumble a few times along the way. The upside is that overcoming those obstacles will help build your confidence. Since there's no clear road to develop a successful creative business, why not take the scenic route? Give yourself permission to break a few plates, color outside the lines and occasionally create work that's truly, magnificently terrible. Holly makes a point of pursuing new challenges often. "I take on projects that are outside my comfort zone, participate in art shows outside of my field and say 'yes' often to keep myself from getting too comfortable," she says.
If you're looking for a more literal gauge of how your products and business are faring in the real world, encourage feedback from customers and tweak your products and business practices accordingly. Check out 5 Strategies for Securing Great Reviews to learn how.
Have you learned to overcome fears as a creative entrepreneur? Share your advice for building confidence in the comments.