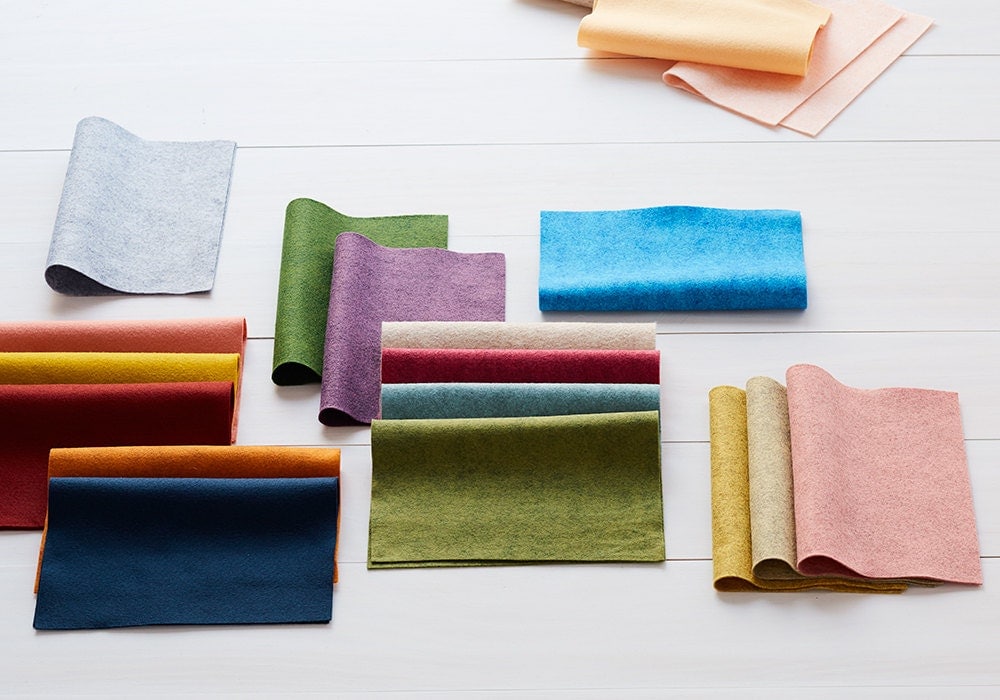 Snappy writing and alluring product photography have the power to turn craft supply shoppers from brainstorming window-shoppers into customers. But there's an art to mastering all the ingredients that go into an irresistible listing.
Whether you sell DIY kits, individual components for making or other supplies, creating strong product listings with the needs of your customers in mind can lead to more views — and more sales. Read on for tips on how to attract customers on Etsy and Etsy Studio (a brand new market by Etsy designed exclusively for craft supplies) using your photos, titles, descriptions and tags.
Photos
1. Shoot informative product photos
Since shoppers on Etsy and Etsy Studio can't hold your item in their hands, your product photography should visually communicate the facts. To cut down on questions, shoppers should be able to tell at a glance what is for sale, in what quantity and colors, and how it can be used. Erin Weik, owner of Lytha Studios, a jewelry supply shop based in Lancaster, Virginia, has learned this lesson from her 23 years as a business owner. "I want to show exactly what the person is going to get: the color, the shape, if it's double-sided or single-sided, how deep the component is, if it's something that's flat, like a charm or a flat spacer. That's what makes a photo good," says Erin.
2. Aim for accuracy
By accurately representing the colors, textures, and scale of your supplies, you'll keep customers happy. You'll also avoid unpleasant surprises when, say, a skein of yarn arrives that's ocean blue when the customer was expecting robin's egg blue. As the owner of Utah-based Vintage Handmade, Julie Collings sells vintage craft supplies with handmade touches. She sometimes works with supplies that show signs of age and imperfections, such as rusted jingle bells. Instead of cherry-picking only the most pristine vintage components for the product photos, she makes sure to capture inconsistencies, to give customers clear expectations. "I never want my photos to look better than what they're actually getting," says Julie.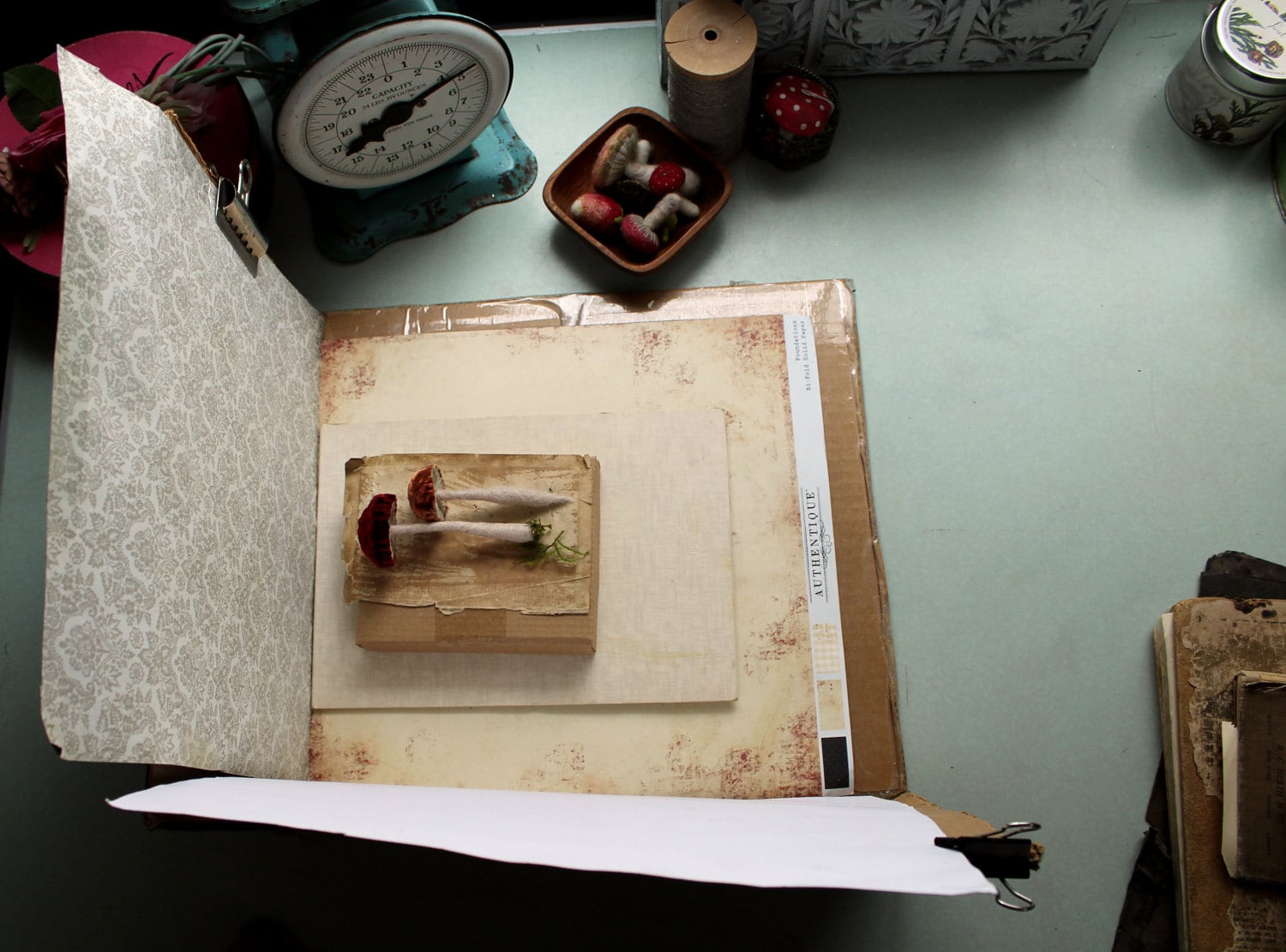 3. Show a finished project
If you sell DIY kits, like the sewing kits that Cynthia Treen sells in her Rhode Island-based shop Cynthia Treen Studio, including photos of the completed project in your listing helps customers visualize and understand what the end result will look like. "Just looking at the kit itself isn't the best way to sell it," says Cynthia. In addition to shots of the materials in each kits, she creates lush worlds with the animal characters from the kits. "I think that's something that inspired people to make them: creating a story that people want to be a part of."
For components, like the vintage supplies from Vintage Handmade and jewelry findings from Lytha Studios, adding props to product shots can be a distraction and cause customers to wonder which items in the photo are for sale. For these items, it's best to keep your photos clean and uncluttered, and keep the focus on the components for the thumbnail image. (Save photos of finished projects for non-thumbnail images to spark shoppers' imaginations.)
4. Flatter your products
Whether you opt for sunlight or studio lighting, aim to illuminate your craft supplies with bright, even light. To harness natural sunlight and avoid harsh shadows, use indirect light. For studio lighting, try setting up three soft box lights to light your products from the sides and above.
To capture small-scale craft supplies, get close to your product and document the tiny details using the macro setting on your camera or macro lens, if you have one. A tripod will help photos stay still and focused. "When I'm doing shots outside I'll lay down on the ground and put the camera right on the ground and tilt it up a little bit," says Cynthia, "so I'm in their world, not a giant looking down on them. When you get to their scale, that's really helpful."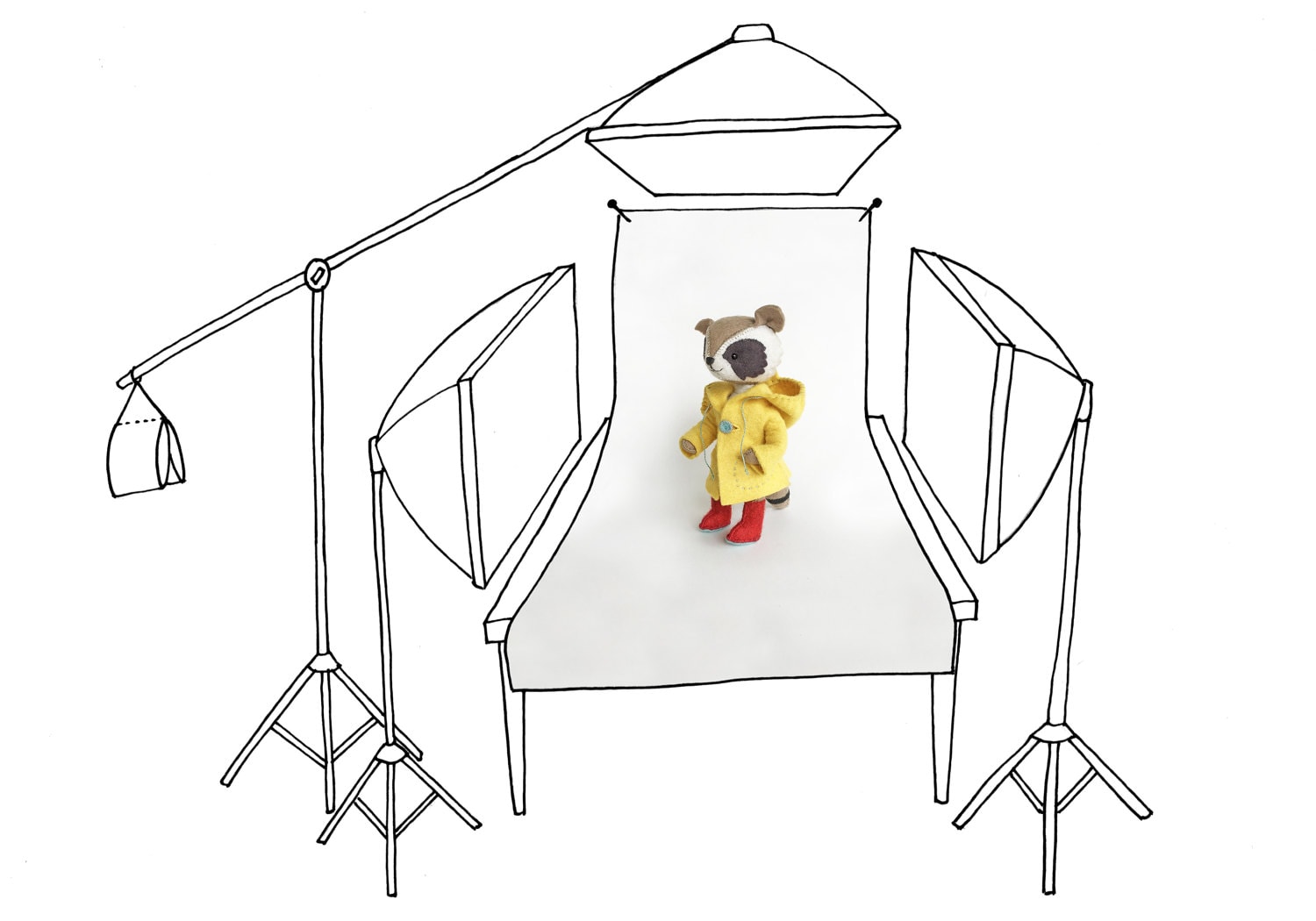 5. Select an eye-catching thumbnail image
Your first image (or thumbnail) is often the first point of entry into your listing, so it pays to have an attractive photo that clearly illustrates what's for sale. Choose a bright, clear image without added graphics.
For small components available in multiples, a thumbnail photo showing a cluster can be a good way to depict depth and different sides and angles of the product in one compelling image. Erin often uses this type of image for Lytha Studios, particularly for rounder items like beads and buttons, to create a feeling like you're sorting through a plate of findings. For other items, such as ear wires, whose long angular shapes could be distorted in depth of field shots, Erin sticks with overhead shots that illustrate the proportions.
Use the remaining photo spots in each listing (you have five total) to show off different aspects of the supply. Show different angles, examples of finished products, and packaging. To illustrate scale, try including a photo with a ruler that measures both inches and centimeters.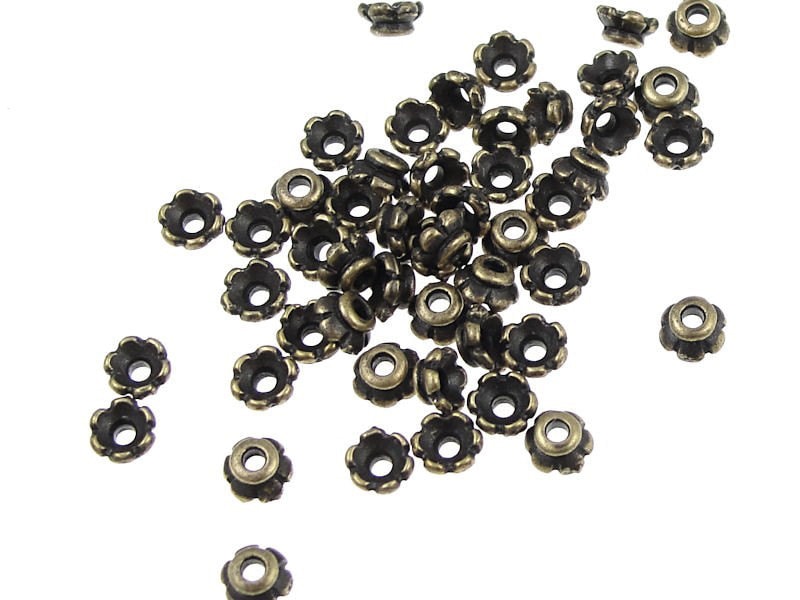 Titles, descriptions, and tags
6. Write specific and succinct descriptions
When selling craft supplies, it's best to get to the point and skip lengthy, flowery descriptions. Let customers know exactly what is included in each listing in an informative, easy-to-read format, such as a list. Be sure to answer these questions:
What is the supply? What is it used for?
What material is it? (For example, if it's fabric, what fiber and weight is the fabric? For jewelry findings, what metal is it?)
What is the size, shape, and other key measurements?
What color is it? Is it patterned?
Does it have a special finish?
What quantity is available?
If it's a kit, what skill level is it for? Are additional tools required? How long will it take to complete?
What are your shipping times?
Are there any color or size variations available?
7. Make every word count
In addition to product descriptions, there are three areas on each listing where you can help your items get found when customers search on Etsy and Etsy Studio:
Tags: For every listing, you can add 13 tags. For the best chance of getting found, use all 13 tags, choosing keywords that correspond with terms people use while shopping.
Titles: Start each title with the most meaningful words that describe your product and include snappy, buyer-friendly explanation of what's for sale and the most pertinent size information (such as bead size or length of fabric).
Attributes: By selecting the appropriate attributes from the drop-down menus on the listing page, you help buyers discover your supplies. Since these terms are indexed in search, you don't need to use them as a tag. Bonus!
For more tips on titles and tags, read How to Get Found in Search.
8. Keep tweaking
Think of your listings as a perpetual work-in-progress. "I have updated many listings due to customer questions," says Erin. "I'll use that as an opportunity to go back and improve my listings. I never look at any of my listings as complete, whether it's the photography, titles, tags, or descriptions, I always operate from the perspective that it can be better. If I see a way to improve it, I will."
What are your tips for creating great listings? Share what you've learned in the comments below.