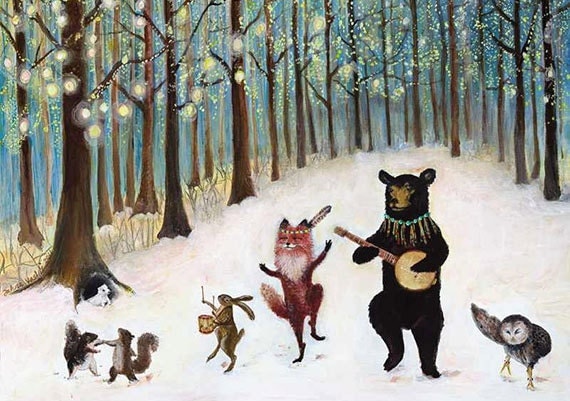 Here's a little secret: In the first three months of selling on Etsy in 2008, I had two sales. Total.
Within two months of joining Etsy Teams, I learned how to improve my shop's marketing and where to get a tax ID, got my items featured in curated locations on Etsy, and met lifelong friends. My teammates challenged me to grow, and as the team gained attention from press and buyers, so did my shop.
Etsy Teams is a community feature where you can gather with peers to socialize, get advice from experienced members, and share information about running a business in your area.
Similar to my experience, participating in specialized teams might just help you get noticed, too. The press often seeks out team members as potential regional experts and sources, and fellow sellers are eager to share their knowledge with the community. Etsy is always seeking specialized sellers to test new on-site features in addition to new groups to collaborate with for partnership events. For instance, during the 2011 holiday season, local teams helped Etsy and west elm create handmade holiday events in 37 locations simultaneously.
With thousands of Etsy teams to choose from, how do you know which teams are best for you?
Here are our top tips:
1. Narrow Your Search
Browse active teams. To narrow the selection of teams to fit your interests, search several keywords. If you're looking for a group that meets locally or discusses topics unique to selling in your area, search for your hometown, state, or country. To find thematically similar sellers, search for interests or your seller category (for example, jewelry or vintage).
If there are specific business topics you're struggling with, try searching those (for example, "tax" and "SEO" churn out fabulous results). You might even try searching your favorite TV show — you just never know what fellow Etsy sellers are teaming up on.
2. Scope Out Team Pages for Their Activities & Topics
Once you've found a few teams that you're interested in, review their "About this team" and "Who can join?" sections on their main pages. Teams can be completely open to new members or have strict membership guidelines — this information will give you a good idea of what's expected of their members.
Kelsey Willis from LilTootsies says she joins teams with large memberships because she feels that a greater range of topics are covered in sizeable teams. "The biggest plus is all the encouragement and support you receive," she says.
You can also review a few of the team's recent public discussion topics. Whether you're looking for social networking or serious business advice, look to see if the members are chatting about topics that interest you. On the team's profile page, check out the Elsewhere section to view additional links — they might be blogging up a storm or building a super-engaged Twitter following. The team also might have a weekly meetup, a fantastic Facebook page, or even have a shared studio space where you can work alongside your future teammates.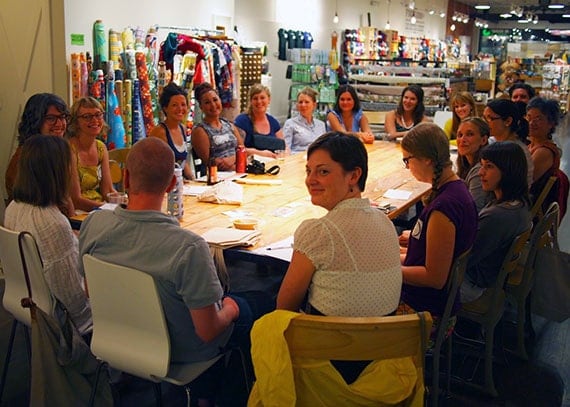 3. Ask a Friend
Do you already have friends on Etsy? Maybe you follow someone to keep up with their favorites in your Activity Feed, admire someone's insights in blog comments or forum threads, or have met a fellow seller at a local event. Visit their profile page to find out which teams they belong to and then convo them to ask how they like their teams and what you might expect once you join.
4. Create Your Own Team
Tess of GildedNotes has joined several teams through invitations or friend recommendations. "The few times I haven't been able to find a team I was looking for, I created it," says the Boston seller who heads up Wicked Crafty for New England shop owners.
Do you think you're ready to start or lead a team? Download Take the Lead, our handbook for setting up a team page, and start inviting new members — your group might be just what someone is looking for!
With so many sellers already on teams, we know you're really the experts. Share your own tips for finding the right team in the comments below.