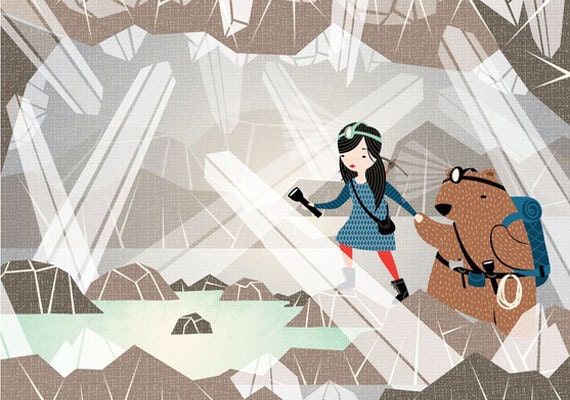 What I hear most from Etsy sellers as they grow their businesses is that they struggle to get found in search by shoppers online. Thankfully, it's a problem you can solve with a little know-how and time to experiment with using the right copy. The tips below will help you work on your shop to make it easier for shoppers to find you right at that moment they are ready to buy.
As you work on your listings, be sure to think like a shopper each step of the way. What will grab your shopper and communicate everything he or she needs to make that purchase?
Step 1: Add attributes to your listing
One of the best ways you can help your items get found in search is to add all relevant attributes to the listing. For each listing, select the category that best fits your item. Based on which category you select, you'll be able to add more attributes to your items, such as the size of a garment or the length of a necklace chain. You'll also be able to specify the item's color and whether it's related to a specific holiday (such as Christmas decorations) or whether it makes a good gift for a specific occasion (such as a wedding gift). Etsy uses this information to help shoppers find relevant items when they search.
Step 2: Brainstorm keywords and phrases
Start with a list of keywords and phrases that you think your target buyer will search when shopping. Use this brainstorming list to get the ball rolling and be sure your titles, tags and description answer all of those questions.
Pro tip: Did you know that Etsy's search bar can give you a leg up on tracking what customers are searching? Start typing what you sell in the search bar. The words that appear are popular customer search terms. This will give you the exact keywords and phrases shoppers are searching, so be sure to use ones that are relevant to your product in your titles, tags and description. Think of synonyms and try those in the search field as well.

Another good place to find keywords? Look in your listing's description. Often, there are good keywords in there that you are already using when describing your item. Test some of these descriptive words in your titles and tags.
Pro tip: Once you've added an attribute to your listing, such as the item's color, you don't need to repeat that information in your 13 tags. It's already being used to help surface your item in relevant searches on Etsy. However, specialized color keywords should still be used in your tags and titles. For example, if your item is mint green, you can select the "green" color attribute and use the specialized color keyword "mint green" in your tags and title. "Mint green planner" is a great tag phrase.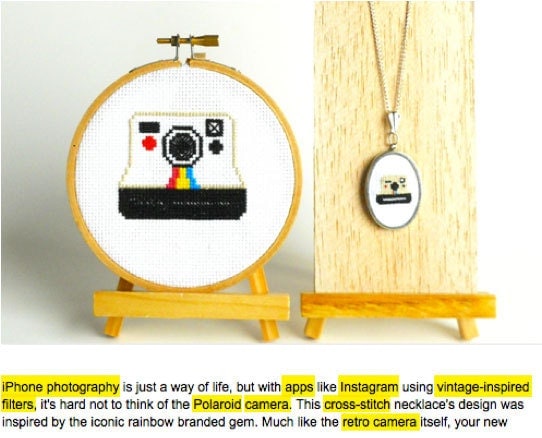 Step 3: Apply search terms to your listings
Now that you have a list of keywords and phrases you want to try, work them into your item listings.
Create powerful titles. While keeping your titles enticing and buyer-friendly, add more meaningful terms that buyers are likely to search. Keep the most important search terms at the beginning of the listing to maximize their importance in search.
Pro tip: Including your main category in the title (handmade, supplies, vintage) doesn't necessarily increase your relevancy in Etsy Search for those terms. It does, however, communicate to a shopper without a doubt what the item is. Experiment for yourself to see what words in your title help your conversion rate of browsers into buyers.
Maximize your tags. Plug in your list of keywords and phrases and use all available tags. Each one is another opportunity to find your shopper. To get the most out of your tags, use phrases ("dining room table") instead of single words ("dining," "room," and "table").
Diversity matters. Don't name all of your similar items the same (or nearly the same) thing. This targets just one type of shopper, you want to keep a bit of diversity in your keywords to try and target a variety of buyers and bring them to you shop through different search results.
Put your most important terms in both your titles and tags.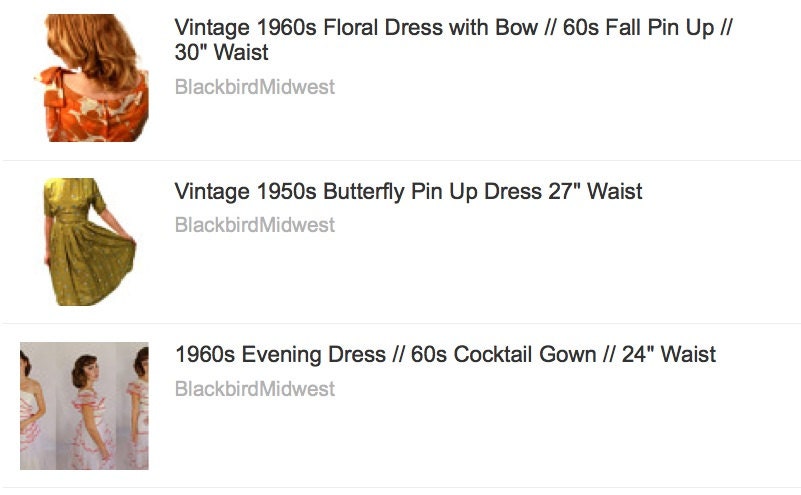 Important terms to the front: If your titles are long (more than one line in "List" mode), make sure your most important search terms fall in the first line.
Step 4: Make sure it's working
Shop Stats: Keep an eye on your stats to see your hard work in action. Shop stats lists what keywords people are using to find you in search. How can you use this information to improve your titles, tags and description?
Use any listed words that you are not already using.
Include synonyms for your most popular keywords.
If you are getting lots of hits but no sales, maybe you are optimizing for the wrong keywords to find a shopper ready to buy — try testing out new phrases, and being very specific with style. Experiment to see what works!
Make measured changes: If your search terms are already bringing people into your shop, go slowly with making major changes so you can see what's working before doing more.
Step 5: Encourage clicks
In an effort to show items that buyers are likely to purchase, Etsy's search algorithm also considers how well individual items tend to do in search (referred to as "listing quality"). If a buyer clicks, favorites, or purchases an item after they've seen it in search results, that action contributes to the listing's quality score. You can improve your listing quality by encouraging shopper interaction. Use clear item photographs that show off your unique item and invite a click for a closer look. Learn more about improving your product photography on the Seller Handbook.
Step 6: Promise a positive customer experience
Double check that you've completed your shipping profiles to accurately represent processing times to your buyers. And don't forget to tell your story: Make sure your About section and shop policies are complete. Read more about how customer experience factors into search relevancy in How Search Works on Etsy.
Step 7: Bring it together
Get help: If you need help with coming up with search terms or improving your search ranking, try joining one of these teams about relevancy or SEO.