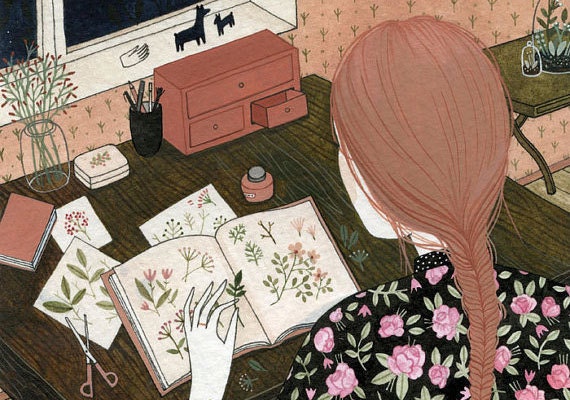 Melanie Ann Green remembers clearly the moment when her hobby turned into a career. "I was sitting in the car with my dad talking about my 'silly hobby' when I realized that running my own creative business was what I wanted to do full time, and that nothing was going to stop me," the Scarborough, England-based entrepreneur explains. Until that point, neither Melanie nor her father had considered her needle-felted bird shop, The Felt Menagerie, something that could become an actual job.
Eager to get started, she headed home to write out a five-year business plan. With that initial plan as her guiding vision, she started plotting out the steps required to reach her goals one at a time. Now, five years after that fateful conversation, Melanie's shop has over 2,000 sales. She quit her day job at a local bookstore back in 2011, and hasn't looked back since.
Taking your shop to the next level comes down to practically and emotionally preparing yourself for success. While the motivation to improve your shop must come from within, the following steps can help you create moments you'll later look back on as critical turning points in your business's growth.
1. Create a Designated Workspace
By devoting a physical space to your work, you give your creativity a home. "My first step in moving from a hobby to a business was carving out a permanent physical space to work," says Tanya Duncan of Waldorf, Maryland-based quilt shop Spool and Thimble. Think outside the box and use your imagination to create a functional workspace where you can leave in-progress projects out until they are complete. While it may not be possible to dedicate a full room to your business, you can claim a nook of your own in the form of a desk, corner, repurposed closet or garage.
You will do your best work in a space that's not only functional, but also visually inspiring. When finding storage and organization solutions, be mindful of how things look and feel. If you're happy with how your space looks, you're more likely to show it off proudly on your About page and in person. "Treating my business as deserving of a physical presence enables me to bring clients into a professional-looking home studio, albeit one that has a dollhouse in the corner and crayons on the floor," Tanya explains.
2. Creatively Visualize Your Own Success
We all think we want to be successful. But what does success really mean? If you had it, what would it look like? Would it mean reaching a set number of sales? Having your product featured on your favorite blog? Becoming an entrepreneurial role model for your kids?
Take a few moments to jot down the images (and words) that come to mind when you think about success. Meditate on these words and images until they form a clear picture. Next, imagine yourself experiencing this success. How would you feel — proud and prepared, surprised or possibly scared and overwhelmed? By creatively visualizing what being successful would look and feel like, you can then start putting together a plan for getting there.
3. Face Your Fears Head-On
If you find it difficult to picture your own success, fear could be getting in your way.  Some examples of common success blockers include fear of failure, fear of being judged by others, perfectionism and fear of success itself. Maybe you worry that true success would bring on a larger volume of orders than you could physically handle, cost you precious time with your loved ones or have a negative impact on your creativity. Whatever the fear, try to recognize it and acknowledge the role it's playing in your business.
"Become a student of yourself," suggests Heidi Ahmed, owner of the Columbus, Ohio watercolor shop Lost in Reverie. Heidi speaks from experience; she's well aware of the role anxiety and fear can play in a shop's growth. In the past, when people would ask Heidi about her shop, she would nervously start listing all the things she was accomplishing. She later realized this was her attempt to prove her business's legitimacy not only to others, but to herself. "I came to dread the question, 'What do you do?' because the truth was that I was ashamed of my business," Heidi admits. It was only when she faced her insecurities head-on that her confidence started to grow.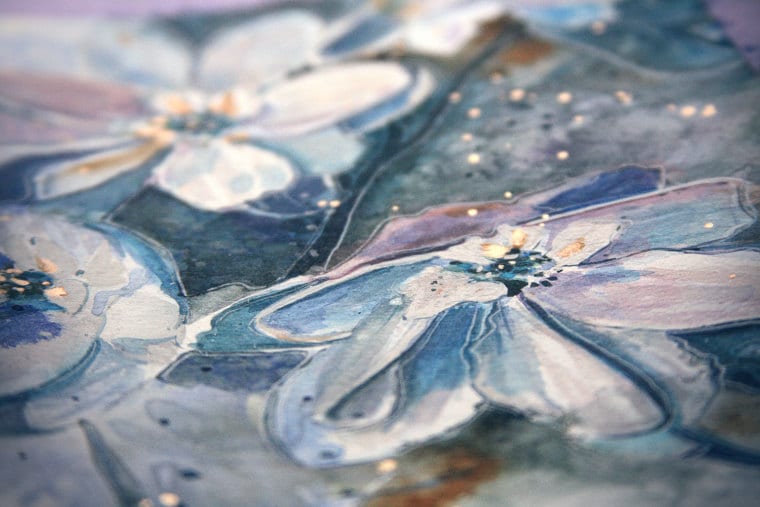 4. Develop a Business Plan
Laura Mays of Quincy, Illinois-based wedding invitation shop Lama Works credits her entry in a small-business competition as her real turnaround moment. "During the competition, we sat down with mentors and created a business plan — something I had never considered doing before," Laura explains. "It made me put down on paper who I was, what I did and where I wanted to go in the future."
The competition granted her second-place recognition and increased confidence. "It made me feel like a business, not just a hobby," she says of the win. From then on, when people asked Laura what she did, she swapped saying, "Oh, I just make invitations," for, "I own a wedding invitation business." Check out How to Write a Creative Business Plan in Under an Hour for tips on getting started with a plan of your own.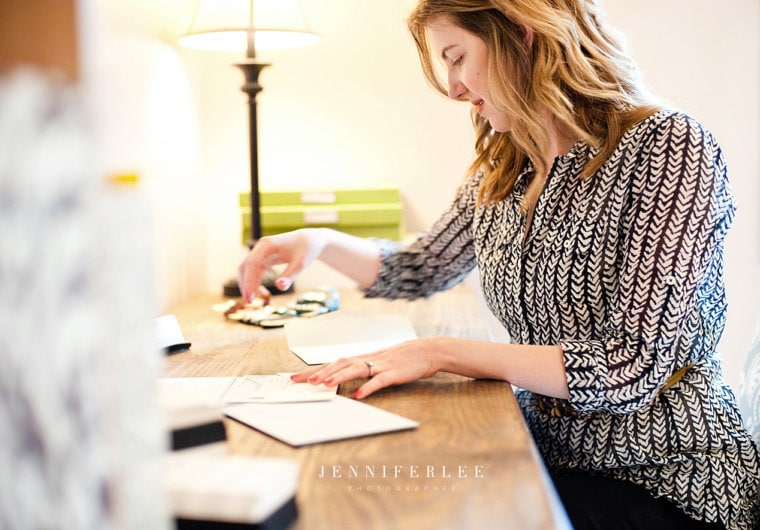 5. Set Actionable Goals for Your Business
Once you have a grasp on what success looks like to you, the next step is to break it down into smaller, achievable goals. From there you can turn each goal into a series of tangible steps that you'll tackle one by one. For example, if you want to introduce a new spring product line, you must find the time to create it. Instead of just thinking about it, carve out distinct time in your schedule to devote to product development and production.
While completing each smaller step, imagine yourself achieving your larger goals as a result. "I started seeing more success in my shop when I began setting specific goals and visualizing myself reaching them," says Ontario resident Ann Turner, owner of the beach-themed jewelry shop Nautically Inspired.
While we've all heard stories of accidental success, most success stories require vision and planning in addition to hard work and drive. "You need the fire in your belly to take your shop to the next level," says Stephanie Maslow-Blackman of New York jewelry shop Metalicious. "It's up to you to make things happen."
Was there a moment in your shop's development when you decided to take things up a notch? Share your turning point in the comments below.